Clay County folks don't have to venture out of the county line to enjoy a good cup of Joe. Whether seeking a spot to meet up with friends, take your kids on a mommy-and-me date, get coffee in a jiffy via drive-thru, or simply indulge in self-care and get some time alone while enjoying that heavenly coffee aroma… there are so many notable local coffee shops right here in our backyard. Here's a list of the best Clay County coffee shops in no particular order: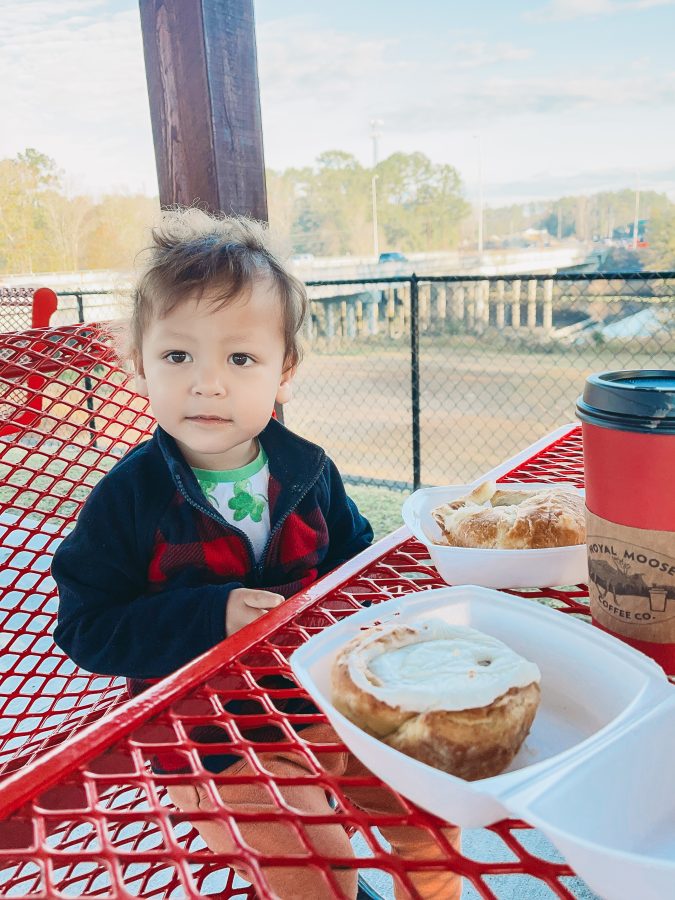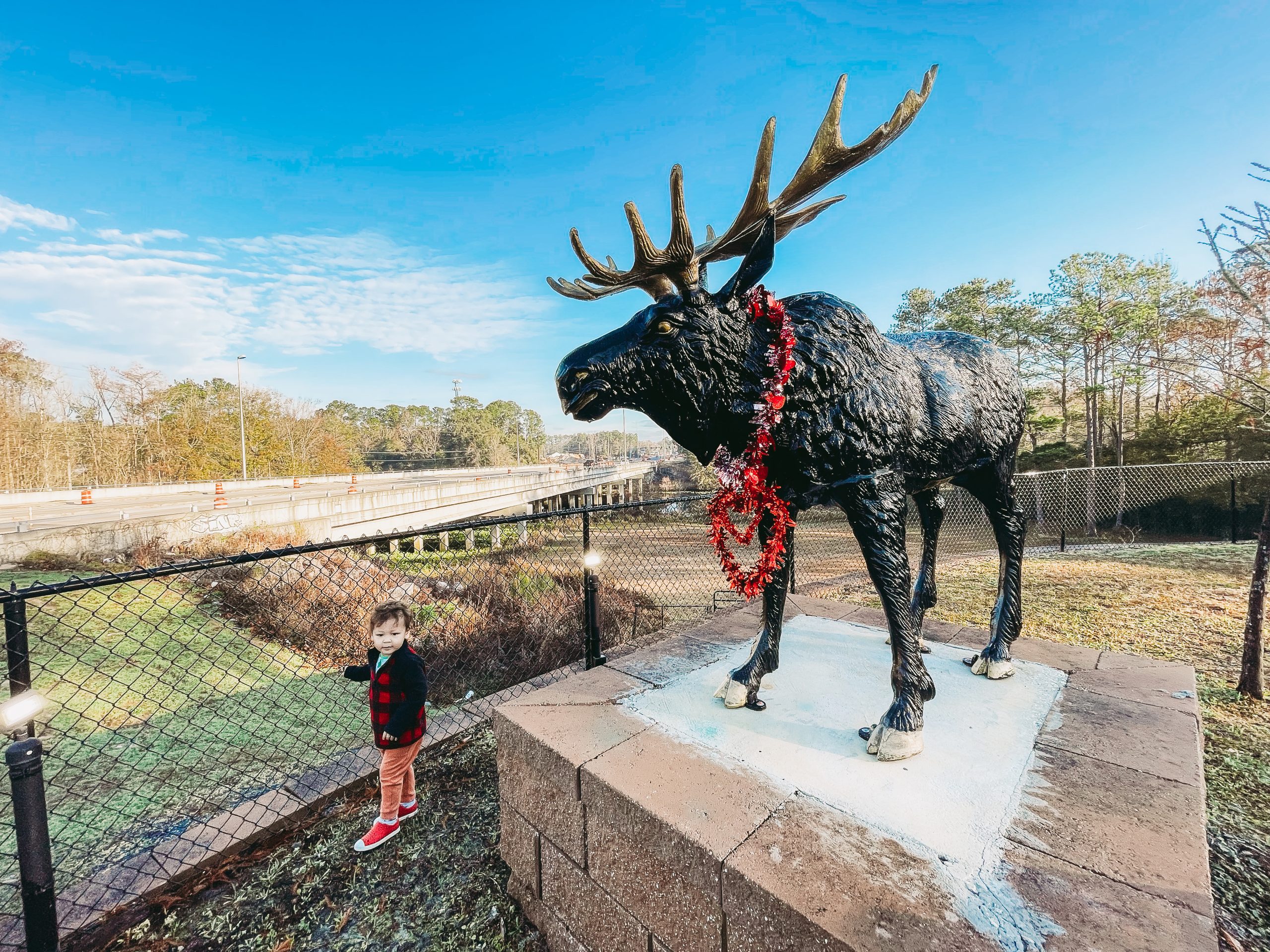 Royal Moose Coffee
Where: Middleburg | Drive-Thru: Yes | Highchairs: No | My Order: Cherry mocha, croissant with egg for me, a cinnamon roll for the little one.
Royal Moose Coffee is mainly a drive-thru, and they have tables and chairs set up outside at the back. It's covered, so don't worry if it's raining, but it does get chilly sitting out there in the morning since it's right next to a fenced-off creek. Note that you're still sitting right next to the drive-thru, so no running around for your little ones! They also offer Blue Bell Ice Cream, and I think I'll order the coffee float next time! Be sure to snap a photo with the moose statue before y'all leave! 2441 Blanding Blvd, Middleburg, FL 32068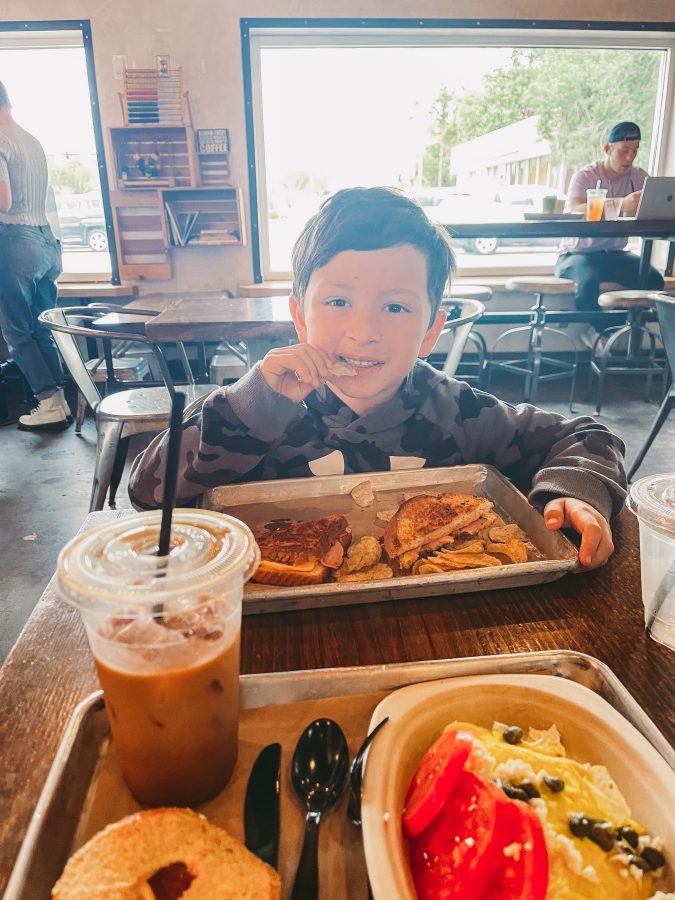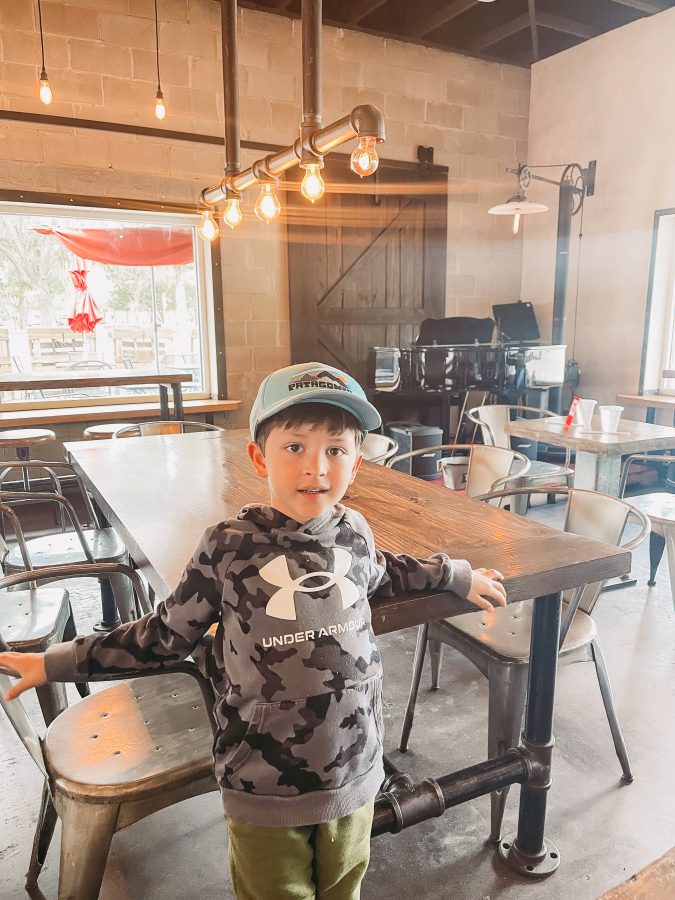 The Urban Bean Coffeehouse Cafe
Where: Orange Park | Drive-Thru: Yes | Highchairs: Yes | My Order: Pumpkin Honey iced latte with almond milk, salmon omelet for me. Fruit pot with honey, kid's cheese sandwich with ham, gourmet baked donut with rainbow sprinkles for the kids.
One of the original coffee shops in Orange Park, the Urban Bean Coffeehouse has a kid's area for the children where they can sit and eat in their miniature table and chairs. Along with toys and books to keep them entertained. There's also a piano in the corner of the coffee shop for live music. Be sure to call ahead for the schedule since it varies every week. Our favorite Clark House Park Playground is just less than a mile from the coffee shop, so we love getting food and drinks here first, and then head out to the playground. 2023 Park Ave, Orange Park, FL 32073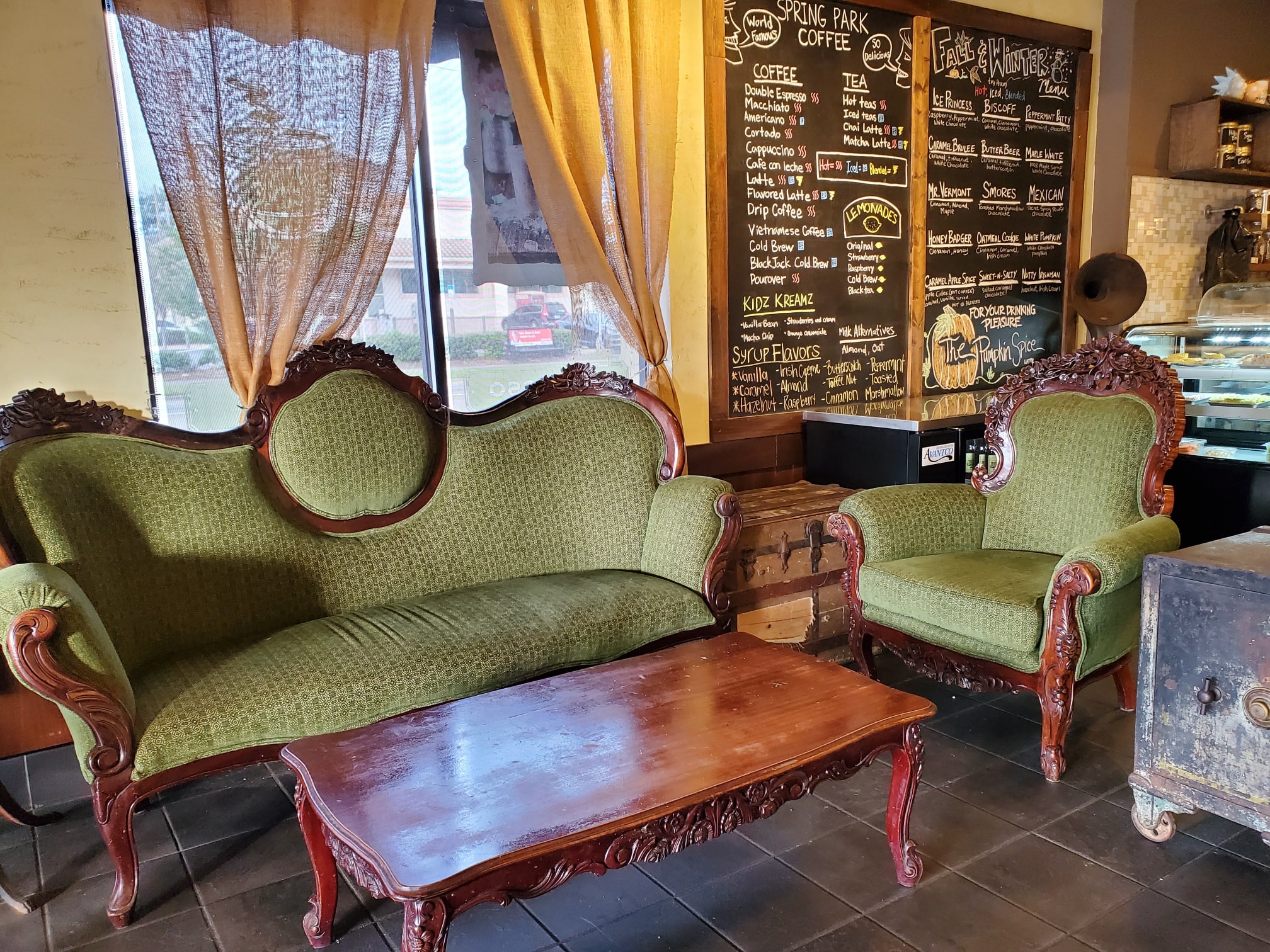 Spring Park Coffee
Where: Green Cove Springs | Drive-Thru: No | Highchairs: Yes | My Order: Iced latte for me.
Spring Park Coffee has been around since 2011 and is a local favorite hangout spot. They serve freshly roasted coffee from their sister company, Brass Tacks Coffee Co., and I love that you get a free coffee if your name is featured for the day on their outdoor sign. I'm still waiting for a "Corinna" to this day, but they had my nickname "Cory" before. I think that still counts! Spring Park is just a walking distance away from this coffee shop. I highly recommend heading that way and letting your kids run around for a bit after ordering your coffee and pastries. There's also a splash pad that opens in the summertime, so be sure to bring those bathing suits and towels for the kids if you're up for exploring and good times! 328 Ferris St, Green Cove Springs, FL 32043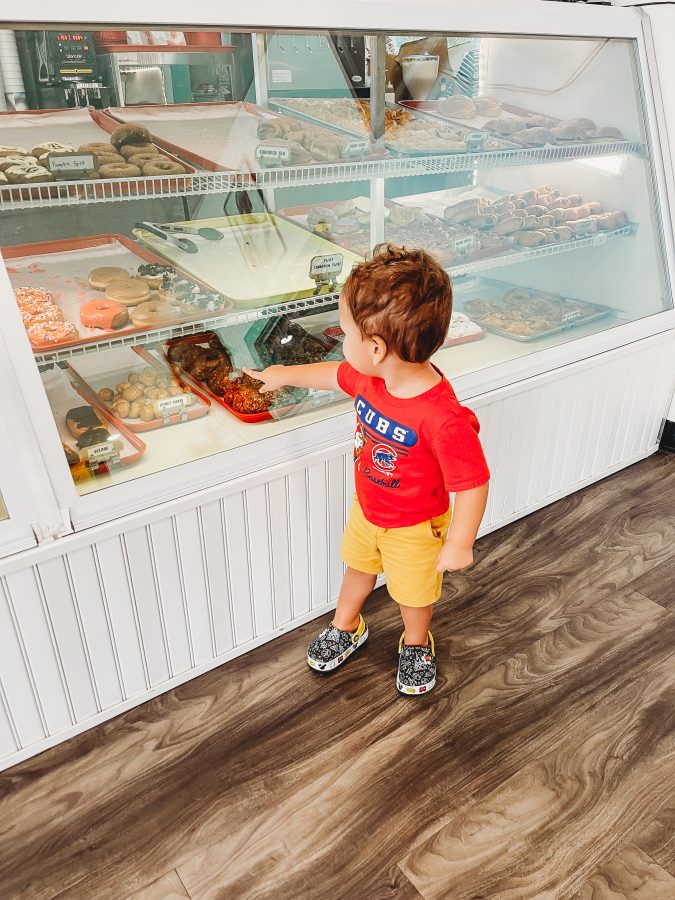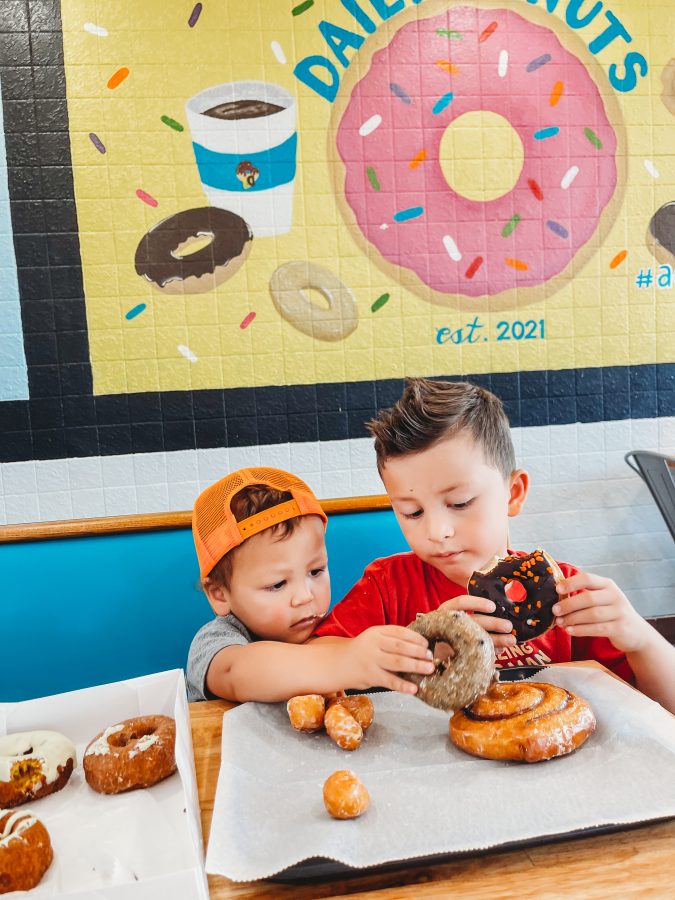 Daily Donuts
Where: Orange Park | Drive-Thru: Yes | Highchairs: Yes | My Order: Although they serve a variety of coffee, I always order their boba Thai tea, and, of course, donuts for me and the kids.
This mom-and-pop Daily Donuts shop is adorable. Where they are located used to be a dry cleaner next to Moosehaven Lodge off SR-17 (Park Avenue). I love the bright yellow and cheerful mural on the wall, and the kids love that they can see the donuts at eye level. The place is always packed inside, so try to go after breakfast time. Or check out their drive-thru service. 1513 Park Ave, Orange Park, FL 32073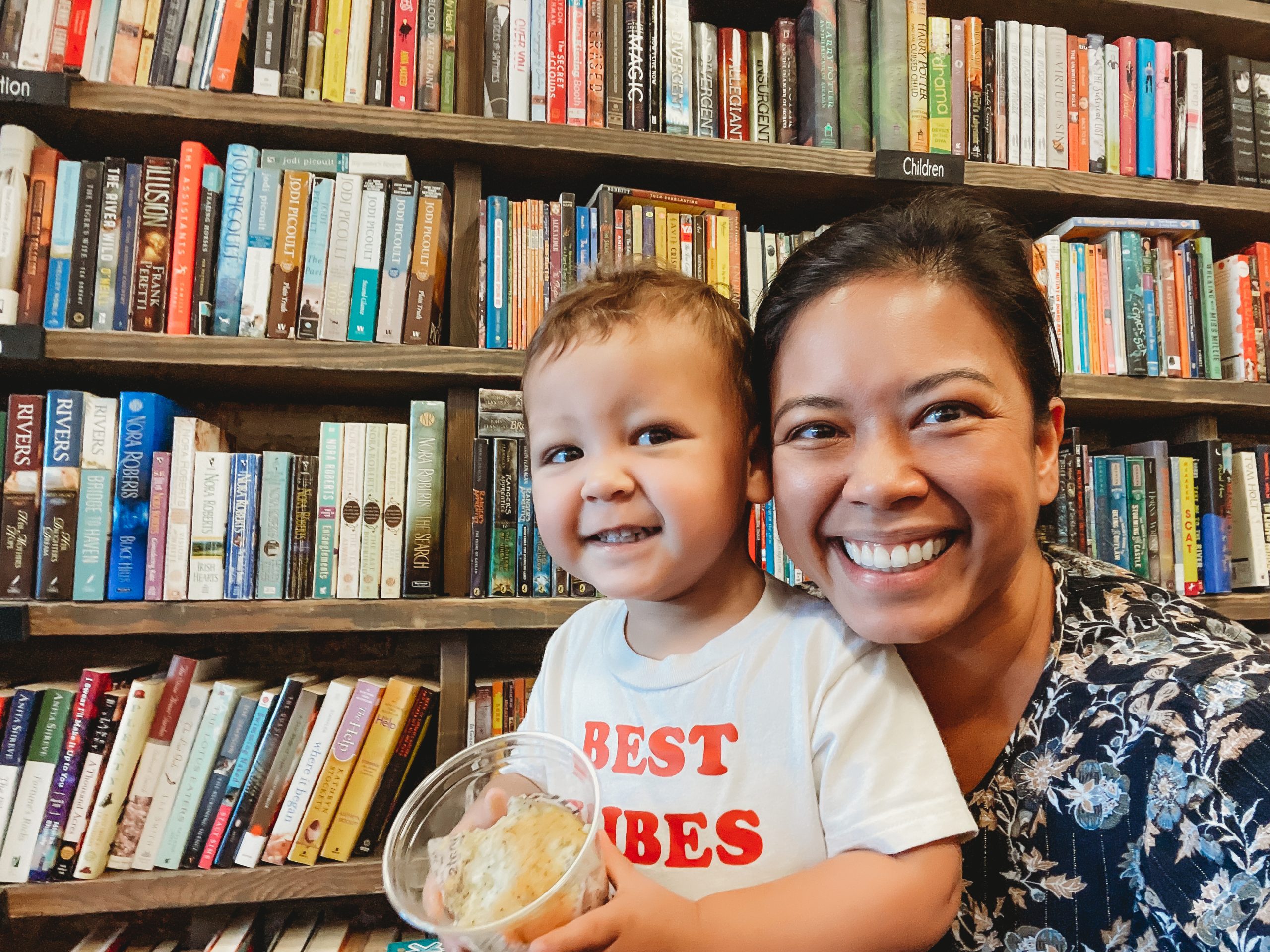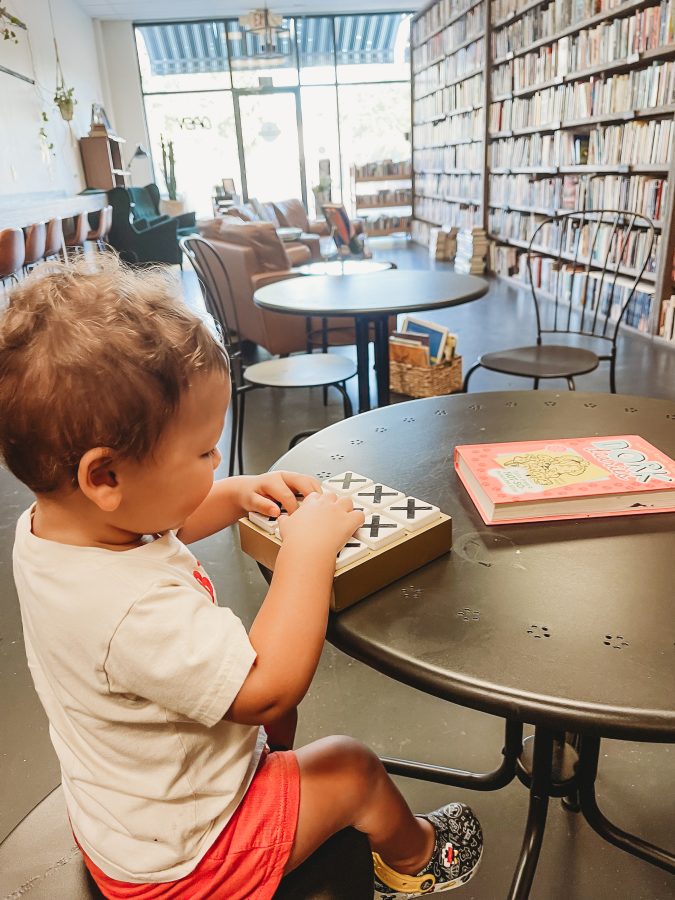 Present Tense Coffee and Books
Where: Lake Asbury (Green Cove Springs) | Drive-Thru: No | Highchairs: Yes | My Order: Lavender iced latte and pastries.
It's like the bookstore world and coffee shop world colliding into one happy place! Sure, there's always Starbucks at Barnes & Noble, but Present Tense Coffee and Books has used books either for you to read while sipping your coffee at the shop or to purchase to take home with you. They accept used books, too, so be sure to bring yours next time you visit. The place is super kid-friendly with storytime and crafting for kids on Wednesday mornings. They also have a book club for adults and kids. Be sure to check out their Facebook page for updates. If you're up for more adventures, then check out our other favorite playground Ronnie Van Zant Park, which is just further down the road from the Lake Asbury location! 2851 Henley Rd suite 103, Green Cove Springs, FL 32043; **Second Location at 2561 County Road 220, Middleburg, FL 32068 has permanently closed.**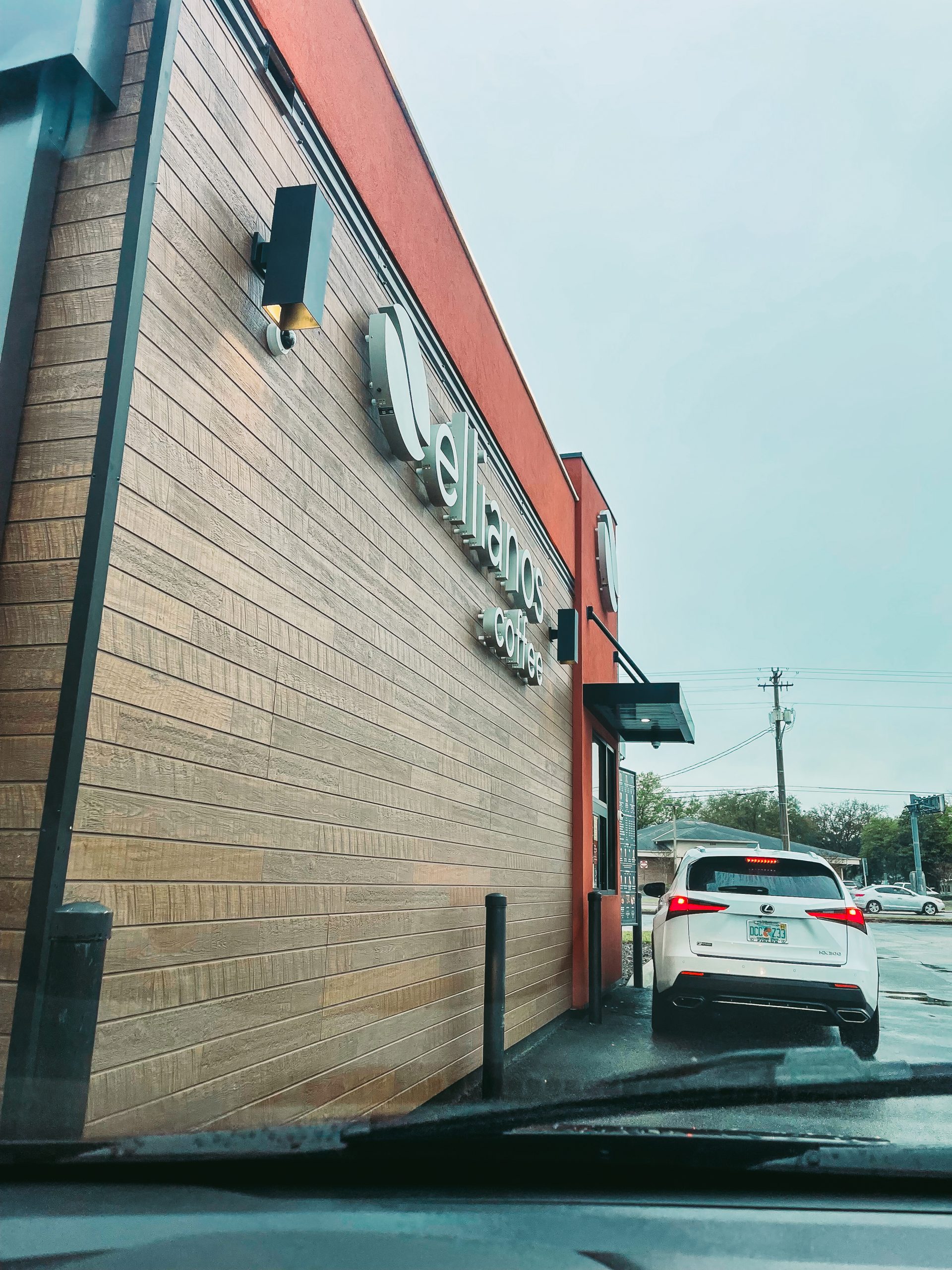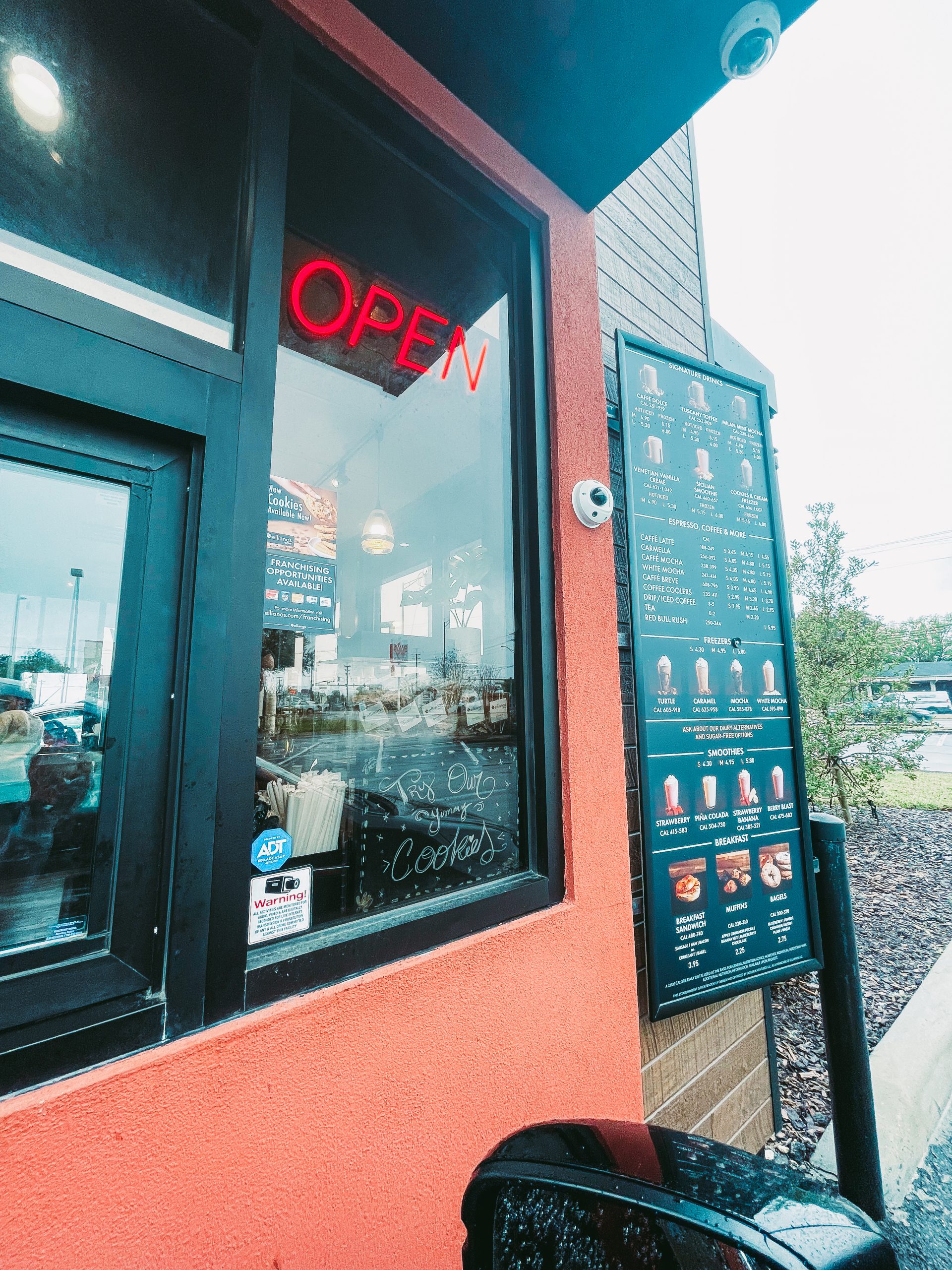 Ellianos Coffee Company
Where: Orange Park | Drive-Thru: Yes | Highchairs: No | My Order: Tuscany toffee iced coffee for me and a strawberry banana smoothie for the kids. I also ordered the apple cinnamon pecan and banana nut muffins.
Ellianos Coffee Company is drive-thru only, and there is no outdoor seating available. This Southeast chain coffee place offers baked goods, a few breakfast items, and smoothies. Their mission is "to captivate our customers by delivering an unmatched level of quality, consistency, and speed in every cup." I strongly agree with the speedy service. The line at the drive-thru may be long, but it's always quick. 301 Blanding Blvd, Orange Park, FL 32073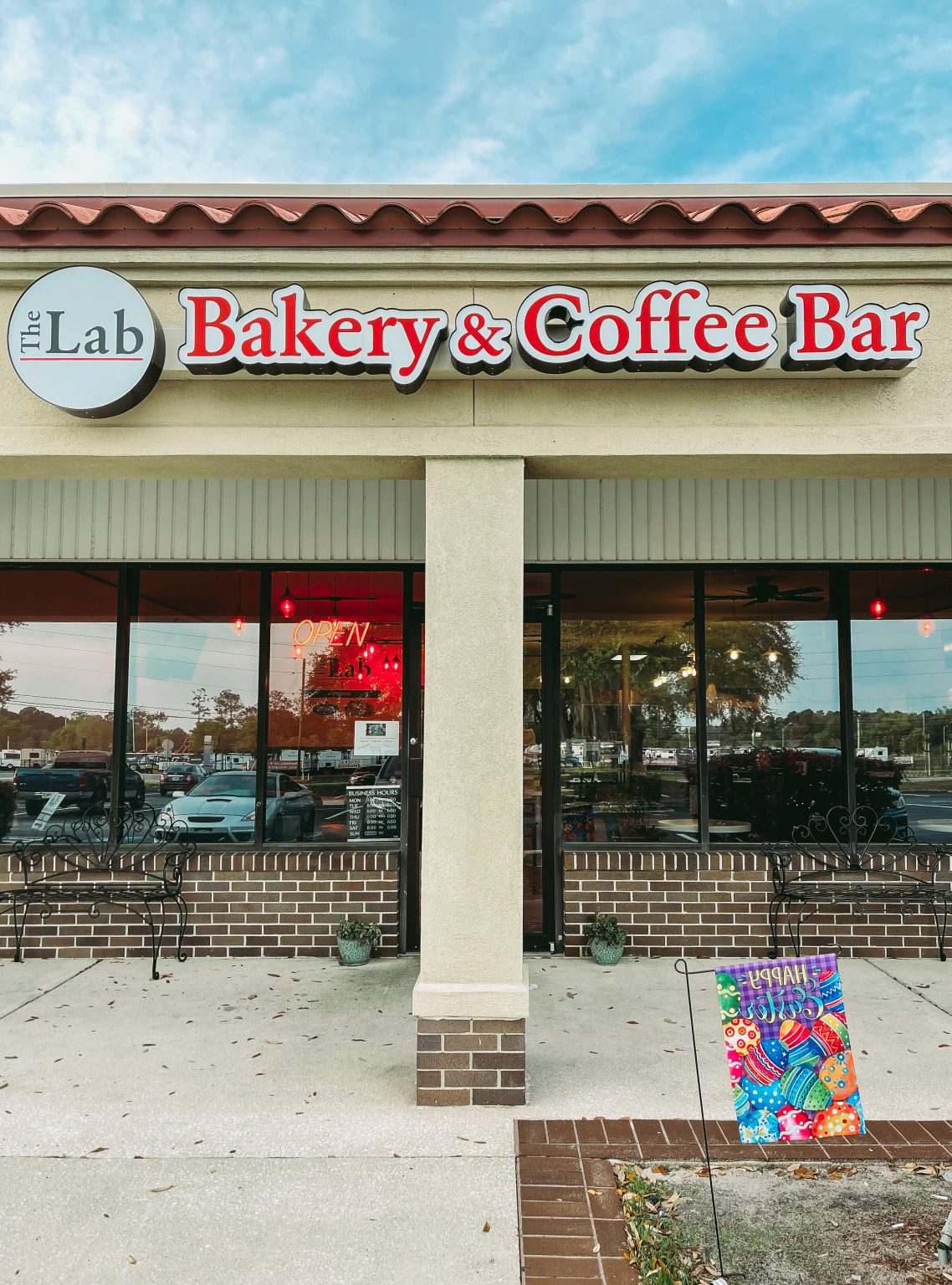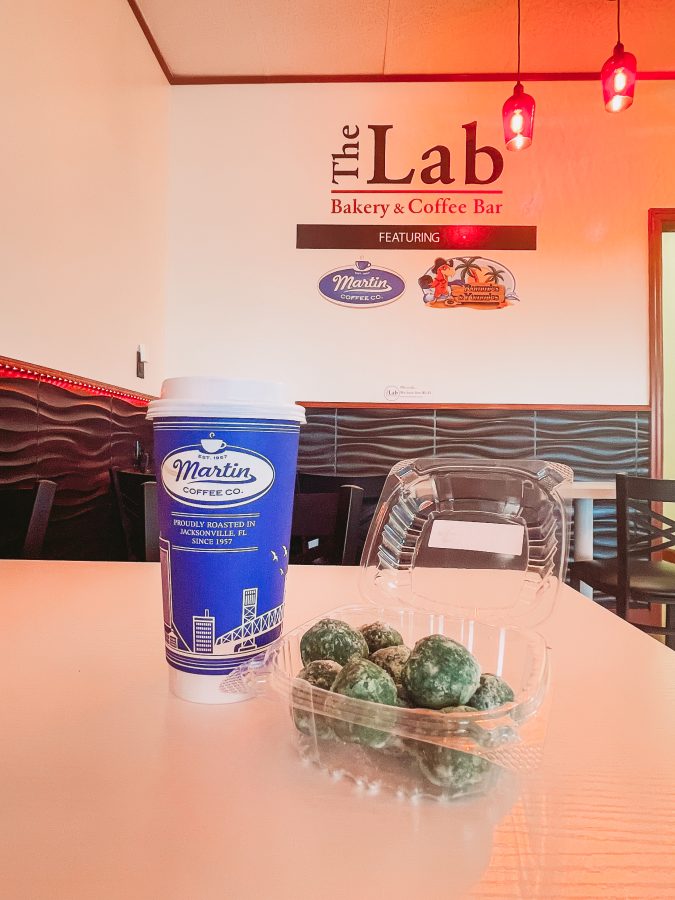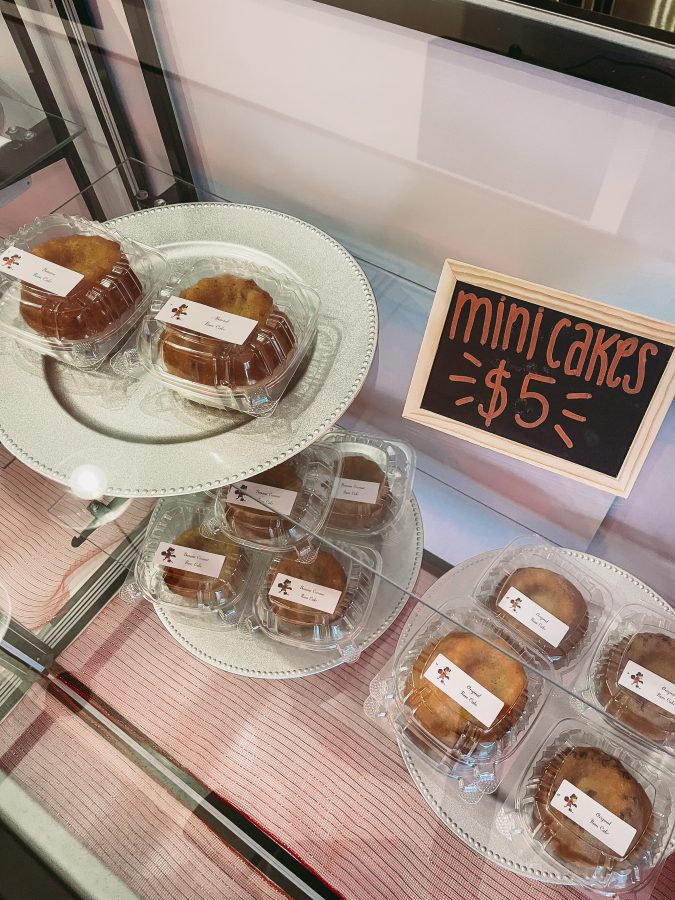 The Lab: Bakery & Coffee Bar
Where: Orange Park | Drive-Thru: No | Highchairs: No | My Order: Large cappuccino and key lime rum cake balls. Also ordered homemade banana rum cake to-go!
The Lab: Bakery & Coffee Bar is a family-owned local coffee shop that serves coffee using Martin Coffee Company and baked goodies from Rummies & Yummies, a custom rum cake factory. Mother and daughter, Mary and Amy, started the rum cake factory and then opened up The Lab: Bakery & Coffee Bar. Though there is no kid's area or highchairs available, the place is spacious for children to play while moms sip their coffees and enjoy the baked goodies. You have to get a rum cake! 1580 Wells Rd Unit 7 & 8, Orange Park, FL 32073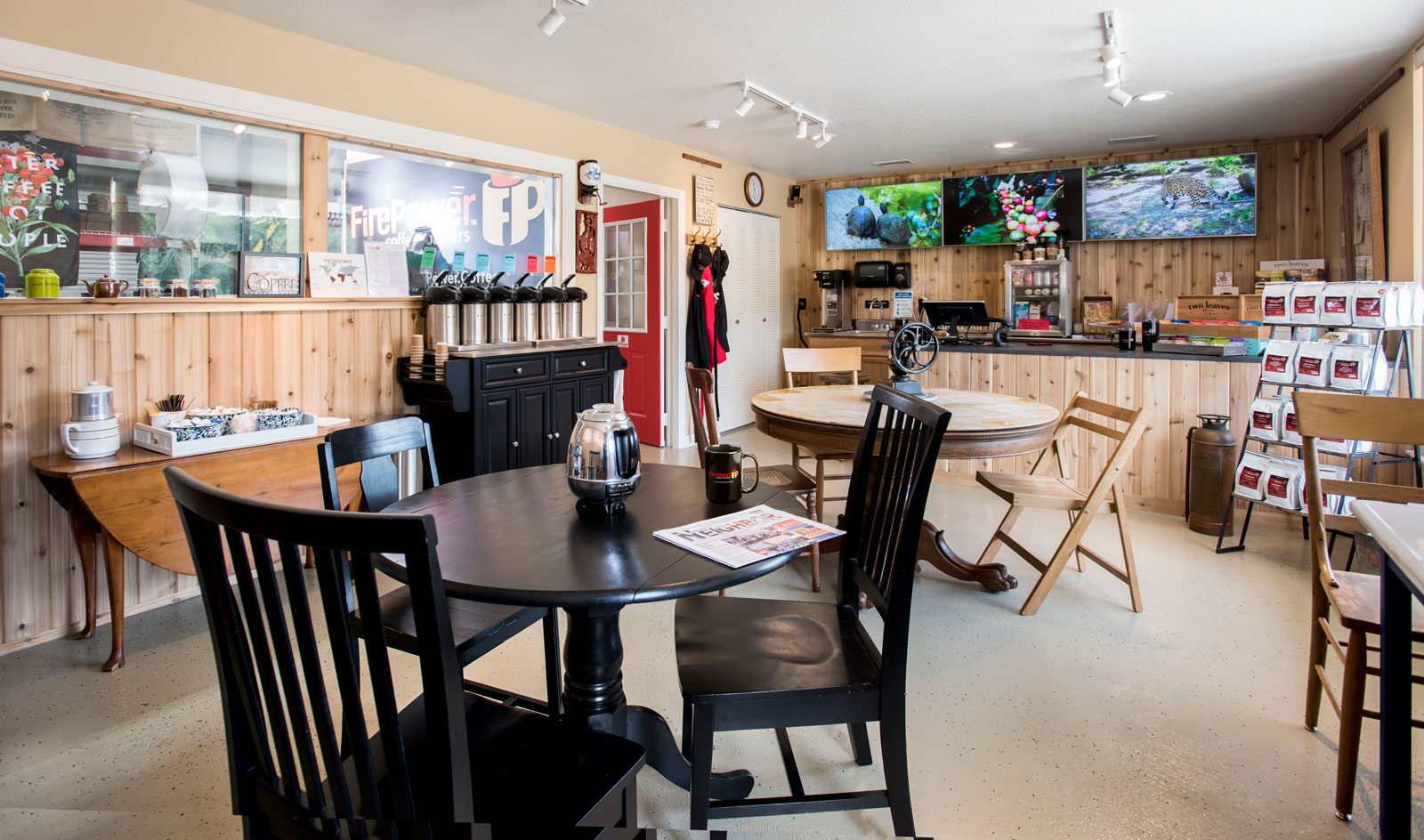 FirePower Coffee Roasters
Where: Keystone Heights | Drive-Thru: Yes | Highchairs: No | My Order: I haven't been there yet, but I'm excited to try out their own locally-roasted coffee.
FirePower Coffee Roasters is a mom-and-pop's roastery and coffee shop located in Keystone Heights. Place has a cozy vibe to it and they roast their own coffee beans. They pride themselves on freshness as the key ingredient to a great cup of coffee. They also offer tea and baked goodies. If you head out that way with your little ones, check out the nearby playground Geneva Jungle! It is only few minutes away from the coffee shop. 322 SE Highway 100, Ste. D, Keystone Heights, FL 32656
For more, visit Need a Caffeine Fix? Meet Our Favorite Local Coffee Shops in Jax.
If you know of any other local coffee shops in the area we should check out, drop their names and location in the comments. Enjoy your cup o' Joe!