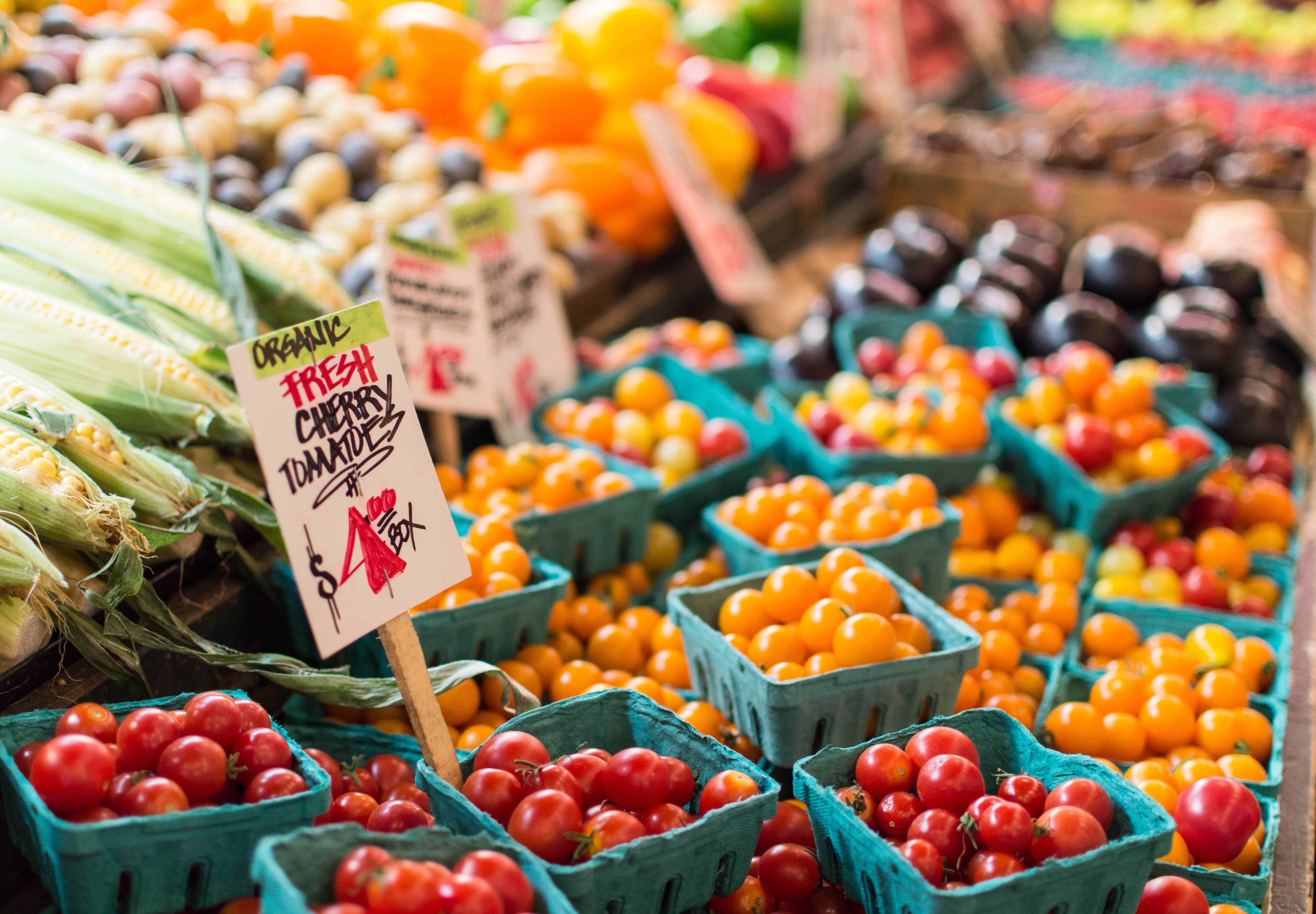 When it comes to food, most people want it to be fresh, tasty and nutritious, and there is a movement sweeping the food nation that guarantees those three things — eating local. Eating local is a simple concept that is catching on because of the enormous benefits. Farmer's markets are a great source for local produce.
Here's What You Need to Know
Food loses nutritional value over time. The longer it takes food to travel from the farm to the warehouse, to the grocery store shelves and then to your table, the lower the nutritional content. Eating local cuts out the middleman and brings the food directly from the farm to your table!
This is also why local food is more affordable and you can feel good that the money you are spending is helping the local community as opposed to big corporations far far away. We are so fortunate in Jacksonville that we have local food options popping up all over the place.
Farmers markets were the original farm-to-table experience and are still going strong today. And they aren't your mama's farmers markets anymore. Here is a small sample of some of the best across Jax.
Riverside Arts Market
Take the Riverside Arts Market for example. This modern market offers a lot more than just local produce, and the quality sold is top-notch. Great food for a great price and more vendors than the average local market. With over 5,000 visitors every Saturday from 10 a.m. to 3 p.m., RAM is packed full of local artists and vendors. It also has a few stages to showcase local live music, yoga, belly dancing, and other performers so you and the whole family can be entertained while you shop! And though most farmers markets are rain or shine, being under the bridge is key on a wet Jacksonville day. This is a family-friendly event that everyone should experience.
Beaches Green Market
Beaches Green Market truly is a cozy local farmers market found at Jarboe Park in Neptune Beach every Saturday from 2 p.m. to 5 p.m. It is an extension of the Beaches Local Food Network, a local group whose goal is to promote local food education and build community and school gardens (be sure to check out the one within walking distance of the market). In addition to baskets full of the freshest local produce, BGN offers all-natural skincare products, aromatherapy, and soaps as well as local grass-fed beef, cheeses, honey, and eggs. Freshly laid eggs are what did it for me when it comes to eating local. Local eggs are lighter, fluffier and more colorful than store-bought eggs. I am officially an egg snob! Gluten-free and/or vegan, no problem. You'll find these options at the market as well!
Nocatee Farmers Market
It's no surprise that the well-planned community has its own Nocatee Farmers Market. This market opens the third Saturday of the month from 10 a.m. to 2 p.m. With over 80 vendors, there is something for everyone. Each month, the farmers market has a theme. Bring your children with you and let them meet the people that are growing their food. Farmers markets are based on relationships, so build them!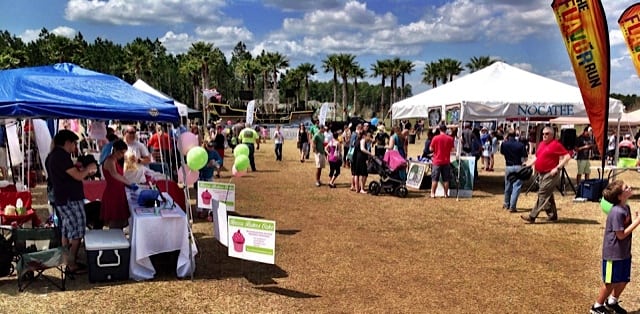 Fernandina Beach Market Place
The Fernandina Beach Market Place is in the heart of Fernandina's historic district. After browsing the local shops, you can walk up the street to the market. I found my favorite local honey at this market first! They also offer delicious local bread and pasta, just don't forget to pick up some fruits and vegetables because that's the whole point!
Atlantic Beach Mid-Week Market
If your weekends are too crazy with soccer games and birthday parties, check out the Atlantic Beach Mid-Week Market at Bull Memorial Park held on Wednesdays from 3 to 6 p.m. It's a quaint little market but has lots to offer and features fun things like a stretching class after you peruse the vendors!
Jaxson Night Market
Starting up again this spring at 6:00 PM and every third Thursday of the month is the Jaxson Night Market downtown. Local farmers, crafters, street food vendors and local brewer, Intuition Aleworks, will offer food and beverages to the community on the corner of Main and Adams!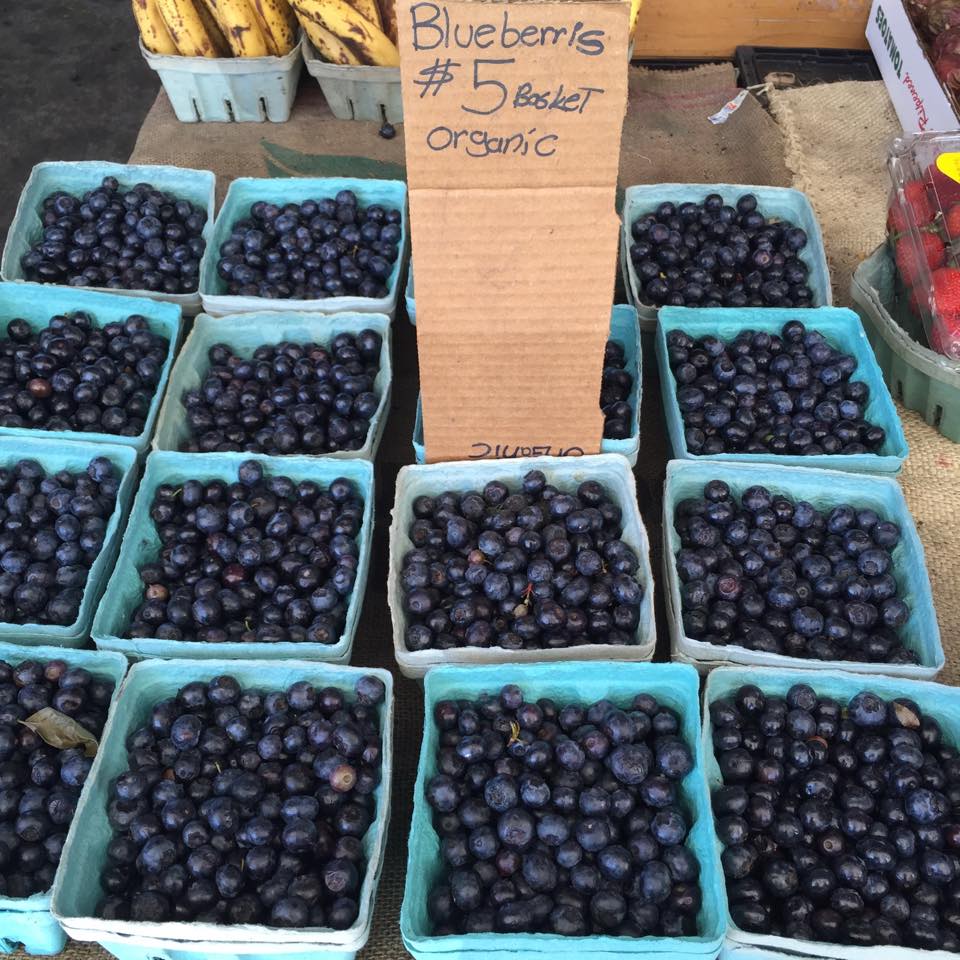 Jacksonville Farmers Market
The Jacksonville Farmers Market at Beaver Street is the oldest and largest market in Northeast Florida open every day of the year dawn to dusk. You can save up to 70% off store prices, and they offer fresh local, seasonal, ethnic, organic and specialty produce, other items like honey, peanuts, preserves, fresh seafood, baked goods, plants and more. You can find out what specials they have coming in by visiting their Facebook page.
Orange Park Farmer's & Arts Market
The Orange Park Farmers' and Arts Market is held on the first and third Sunday (except in October and April) from 10am – 3pm. The season runs September – June. The market is located on the busy corner of US17 and Kingsley Ave. in Orange Park. They offer a wide variety of quality handmade and homegrown items. You will find nearly anything your heart desires from locally grown produce, local honey, cupcakes, pies, salsa, granola, plants, produce, eggs, handcrafted jewelry, birdhouses, pottery pieces, soaps, and many more handcrafted items!
Old City Market in St. Augustine
Come visit the Old City Farmers Market for fresh produce, baked goods, hand-crafted items and plants directly from the producers. There's even fresh seafood in season. The Farmers Market is always a lot of fun for the whole family with live entertainment and much more. The Old City Farmers Market takes place every Saturday morning at the St. Augustine Amphitheater on A1A South in St. Augustine. 8:30 a.m. to 12:30 p.m. on Saturdays, Admission is Free. A true farmers market with great offerings from some of the areas finest organic farms and talented crafters.
Note: Sometimes a farmers market (none that are mentioned above) is not what it seems and ends up being a wholesaler's resale. Ask questions like if the person selling the food actually grew it themselves, and make sure the food's origin is listed and that it is, in fact, local.