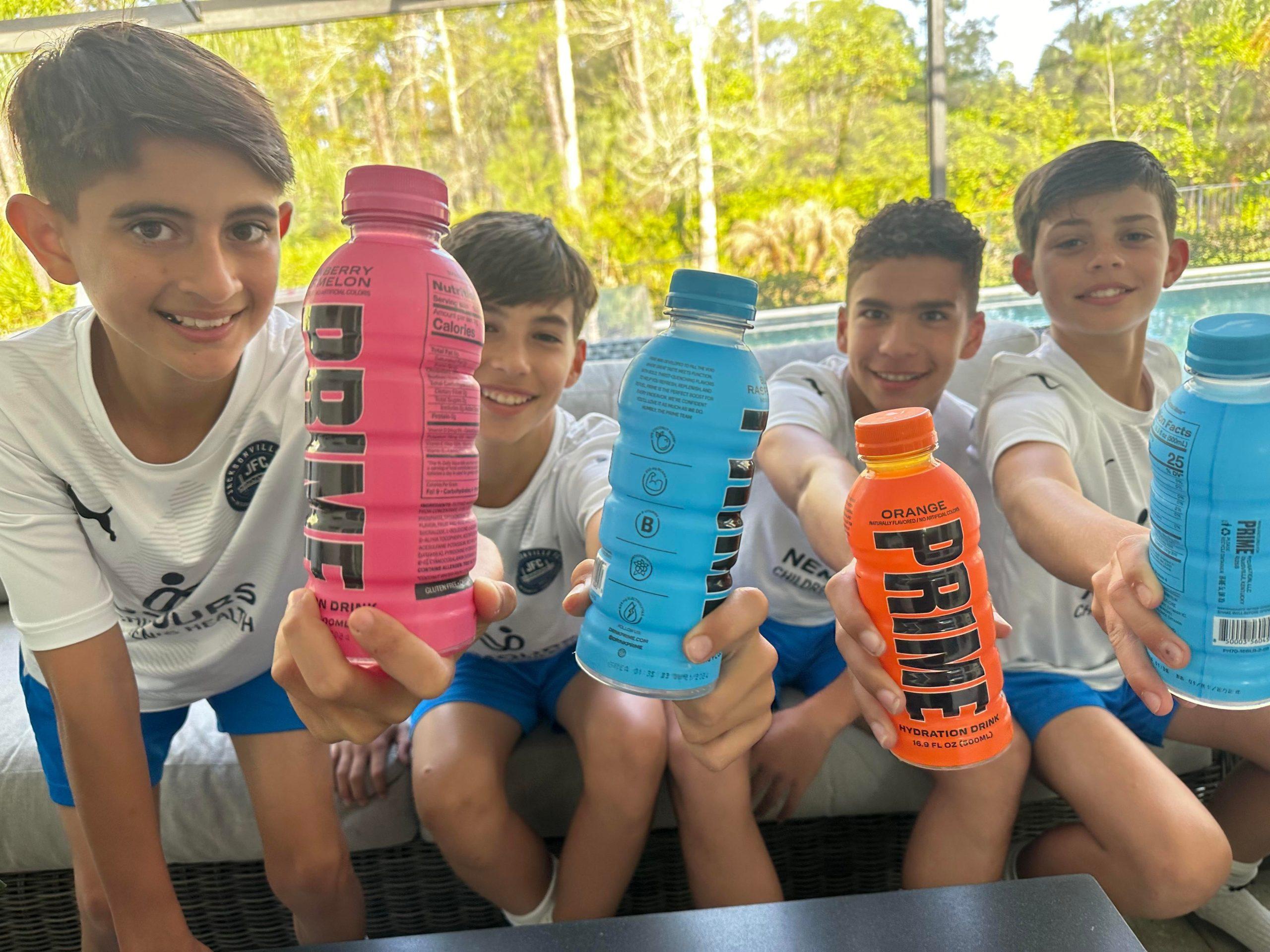 A few months ago, my 11-year-old son asked me if we could go to GNC on a Tuesday after school. I thought to myself, that's very specific. It had to be a Tuesday. Come to find out, that's when GNC stocks PRIME Hydration drinks.
What is PRIME you ask? Apparently, two online personalities, Logan Paul (an American social media personality and professional wrestler for WWE with 23 million YouTube subscribers) and KSI (an English YouTuber, rapper, and boxer), created the drink last year "to fill the void where great taste meets function." It's now the official sports drink of the Ultimate Fighting Championship (UFC).
Ever since my first visit to GNC in search of these hard-to-find drinks, it's exploded. I was at a conference for work in Orlando three weeks ago, and I was with some colleagues from the United Kingdom. They begged me to find some PRIME to take home for their kids because they sell out so fast in England that it's impossible to get your hands on them. Off to GNC I went and cleared out their stock.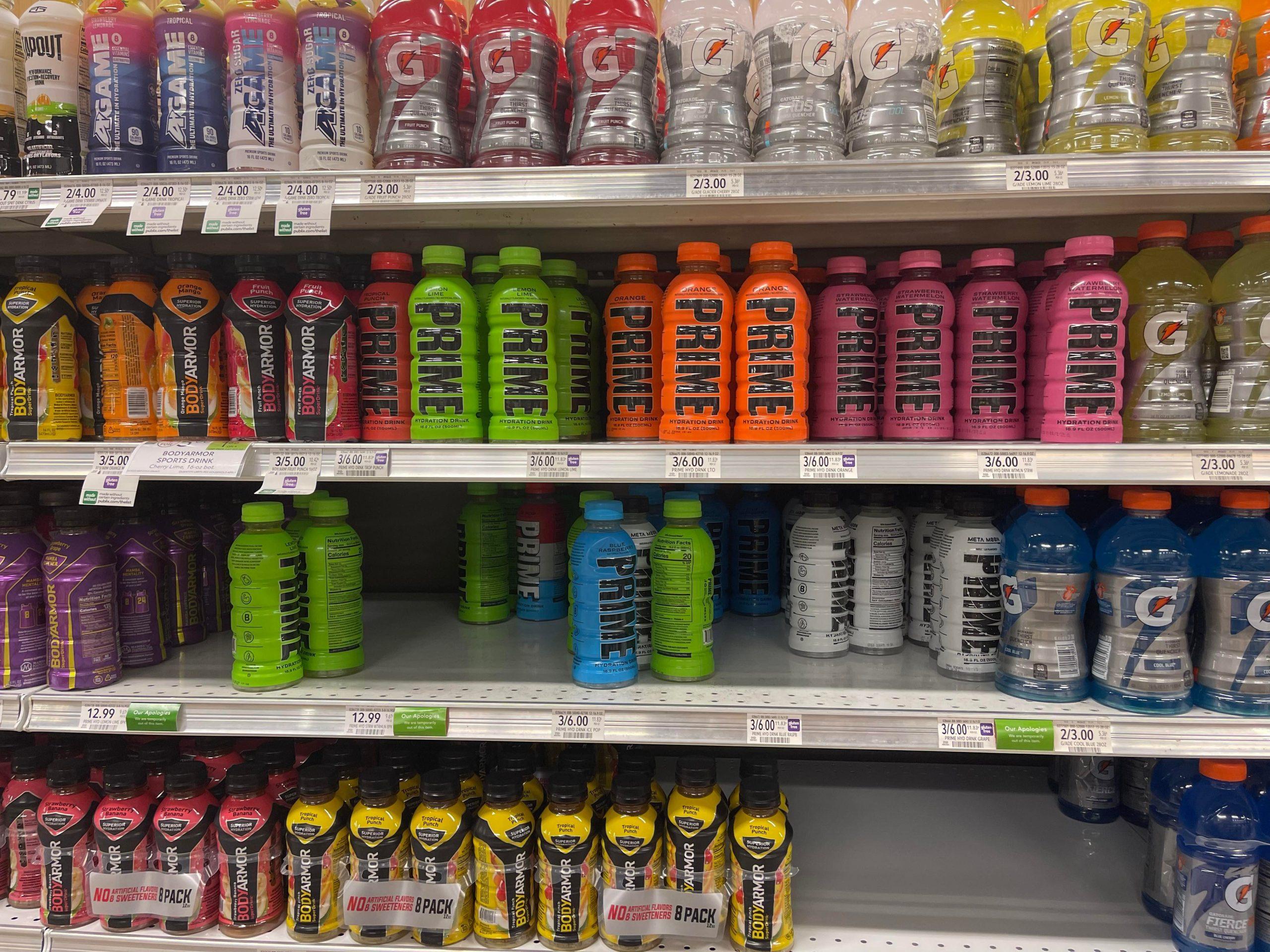 Last weekend, my son went to a birthday party, and the goodie bags were two PRIME drinks. Last month, his soccer team cleared out an entire Publix in Tampa. They must have purchased 25+ bottles. PRIME is now being sold in more stores than GNC where they were originally $4 a bottle (Publix, Walmart, Target) as of late, but they sell out quickly. Publix had a two-for-$6 deal, and Walmart sells a bottle for $1.88. You can get a 12-pack online for under $30, but flavors are limited.
My son and his buddies definitely have favorite flavors. The most popular are Blue Raspberry, Tropical Punch, Ice Pop, Meta Moon, and Strawberry Watermelon. They also have plan ol' Grape and Orange. In glancing at their website just now, they are sold out of all of them online.
I wish I could tell you what's so special about them, but I can't. They seem like a Gatorade or other hydration drink to me, except with trendy, cool people promoting them. I guess you could argue the ingredients are "better" and contain no dyes. Their website lists ingredients as 10% coconut water, BCAA for muscle recovery, B vitamins, electrolytes, and antioxidants — there is zero added sugar, and they are 25 calories. The label shows more ingredients including citric acid, phosphates, natural flavoring, fruit and vegetable juice for color, sucralose, some other things I can't pronounce or spell, and at the very end, tree nuts. Be careful allergy families!
They also make PRIME ENERGY which contains caffeine, electrolytes, and zero sugar.
What's even crazier than this drink's quick rise to fame and fortune is that some kids are selling empty bottles on eBay, and there is an app dedicated to tracking down bottles. My son has empty bottles lined up on his desk, and he freaked when I tried to throw them out because after all — they were empty!
If you haven't heard of PRIME Hydration, ask your pre-teen and teenage-aged kids. I can almost guarantee any kids who watch YouTube, play recreational or competitive sports, play FIFA online (Federation International de Football Association), or watch wrestling, are well aware of this trend and probably have a few bottles in the fridge as we speak.