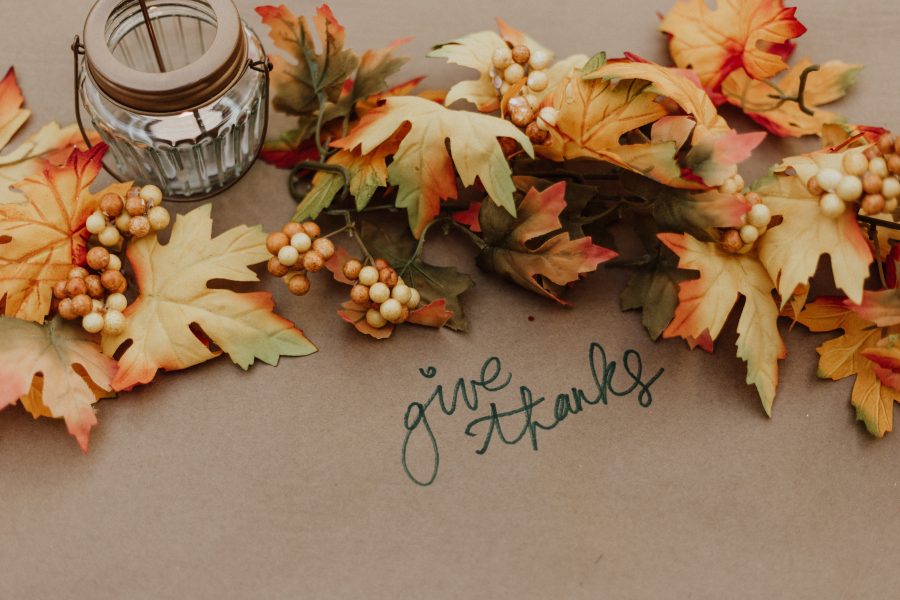 When I was little, I had a favorite Thanksgiving Day tradition with my Pop Pop. He would carve the turkey and save the wishbone for us to break together. Whoever had the bigger end won and got to make a wish. I think he let me win most years, but I still gave it my all every year. It's a tradition I have since started in my own family.
This got me thinking and wondering, what other family traditions are popular? I asked some of our JMB contributors to share a few of their favorites. 
"We always go to my mother-in-law's and prep the food together. Well, the foods that can be prepped, anyway. It's a tradition that's been going on since my husband was young, and they would go to his grandmother's house." –Johanna Kwartler
"I always order my turkey instead of cooking it, and I am not ashamed. It leaves more room in my oven for the sides!" –Meg Sacks
"My tradition is to overeat and then nap!" —Meredith Loudenback 
"We get up early to run a Thanksgiving Day 5K and/or family fun run. We have a lot of fun and burn off calories at the same time — so we don't feel as guilty asking for that second piece of pie." –Kerry Schicker
"We play croquet. It's a lot of fun, and it's nice to get moving around after eating so much food. It also helps combat that sleepy feeling afterward. We also watch the Macy's Day parade in the morning and then play Christmas songs while we eat, because for us, Thanksgiving is the start of the Christmas season." –Cassy Chesser
"Our traditions are frying a turkey and taking four kids to run around an empty Publix store." –Krista Dyr
"Last year was our first Thanksgiving away from extended family, so we started our own traditions. We saw a movie together in the morning. My daughter helped me make some of the sides, and we colored placemats. This year, we got the plain tablecloth from Walmart, and I'm going to have them decorate it for a few days before." –Becky Walters
In addition to some of these great traditions, I asked a few of my mom friends to fill me in on some of their favorite traditions, and some are truly steal-worthy!
Volunteer to serve Thanksgiving meals to people who struggle to afford to eat. This is on my list to start once my kids are old enough to be able to help serve at a local shelter. I've done this several times as an adult, and it's very humbling and a good reminder of everything I'm thankful for.
Write your thanks on a butcher paper tablecloth. During the meal, pass pens around for everyone to write down a few things they're thankful for, and then read your gratitudes out loud. Save the paper as a keepsake.
Make a toast! Another way to share your gratitude is to let everyone raise their glass to the year, to your family, and to your friends.
Put the kids in charge of serving dessert after the meal. You may need to help with cutting the pie or cake, but let them plate it, scoop it, top it with whipped cream or ice cream, and pass out the silverware.
This is a more modern-day tradition — Skype or start a Google Hangout with friends and family from afar. They don't have to be present at the big family dinner to join in the fun. Pass the phone or computer around so everyone can say hello face-to-screen. 
This will be my youngest son's first Thanksgiving, and I'm looking forward to starting a new tradition that he and his older brother can carry on for many years to come. In addition to the wishbone, of course.