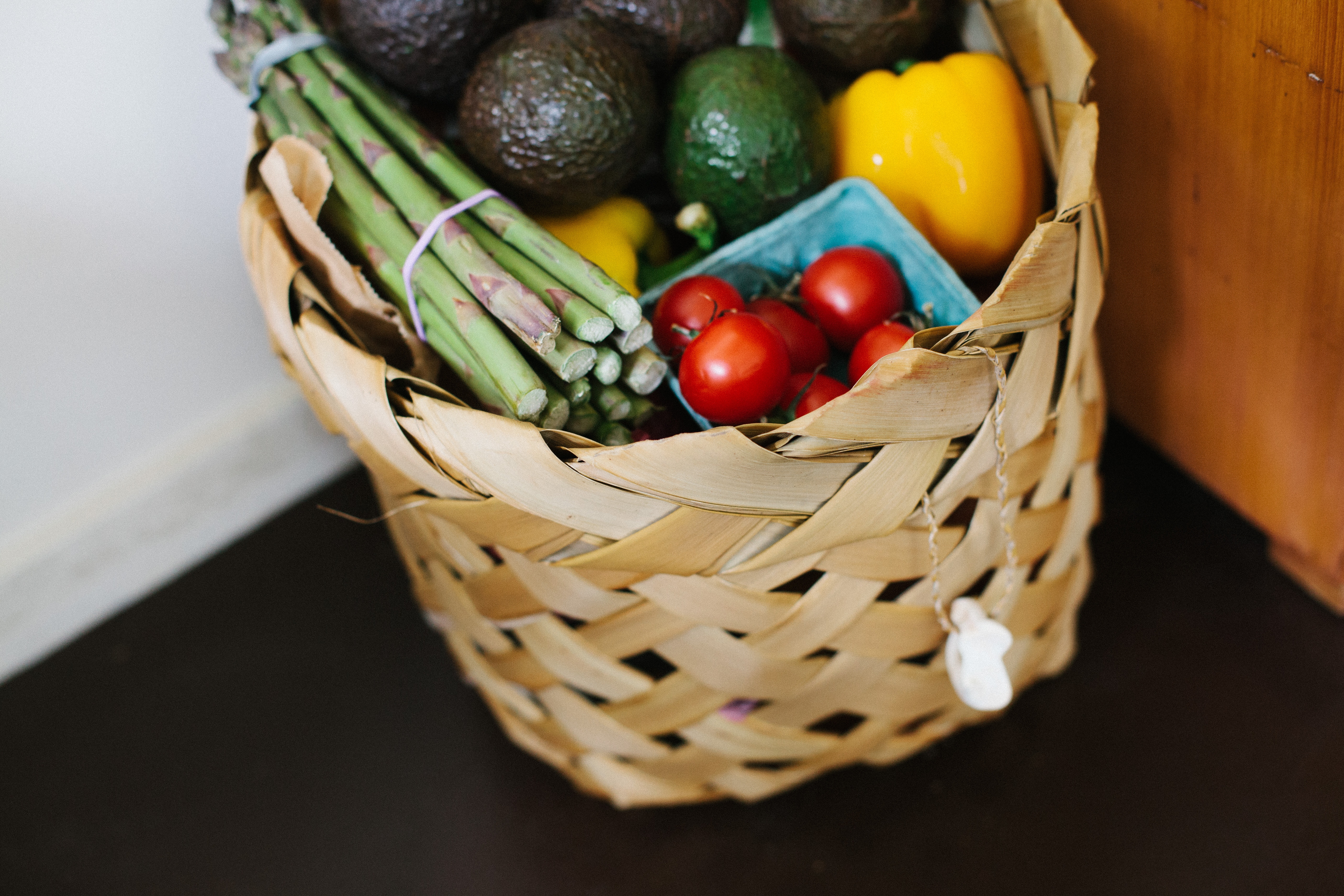 You are what you eat. This is a simple truth that can make or break your health. I am passionate about eating well and eating local because I believe the two go hand-in-hand. Here's the bottom line — the faster the food can get from the farm to your table, the higher the nutritional content.
Sure, many of us would love to go to the farmer's market every weekend and stock up on fresh, nutritious food but we (i.e., our kids) have a million other things to do.
Enter local farm delivery services. These guys make it convenient and simple for families to buy the freshest and most delicious produce straight from the farm to your dinner table. Below is a list of some of the most popular farm-to-home delivery services available to the greater Jacksonville area.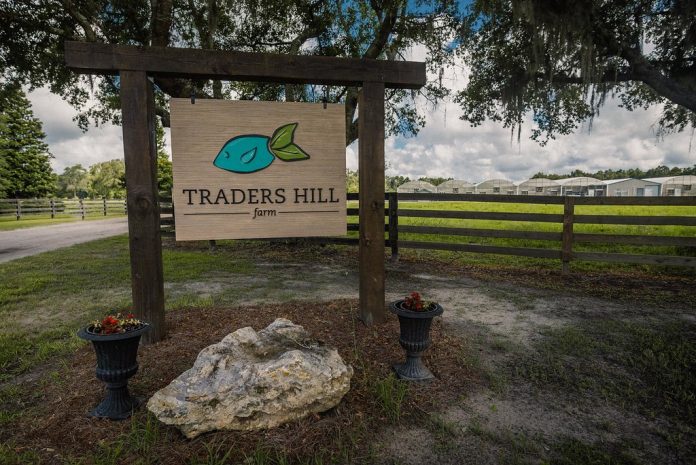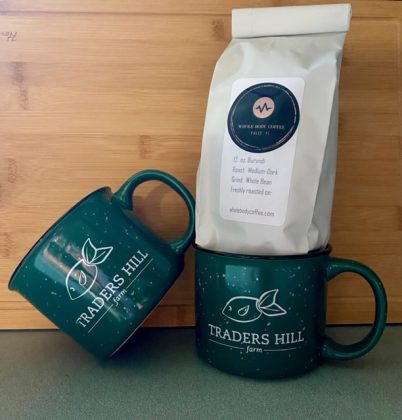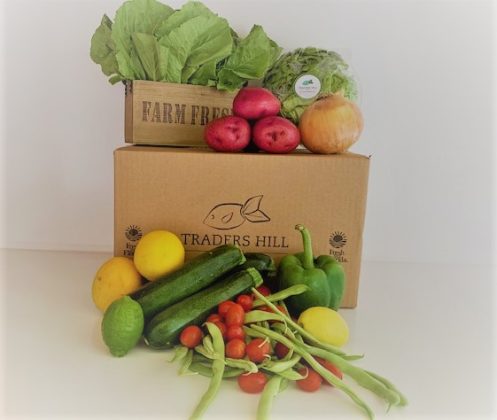 No Commitments
Traders Hill Farm (pictured above) is a sustainable aquaponics agribusiness that creates opportunities by growing safe, high-quality food year-round while reducing environmental impact. Located in Hilliard, they offer a wide range of produce, dairy, nuts, oils, and more — and you can place a one-time order or sign up for their great subscription boxes!
Delivery Areas: North Corridor/Pecan Park, 295N/Hwy. 17, Nassau County/Amelia Island/Fernandina, South Georgia/St. Mary's/St. Simon's Island.
Order Here: shop.tradershillfarm.com.
Use code JAXMOM for 12% off at Traders Hill Farm now through 1/31/21.
Local Fare is the king of local delivery in Jacksonville. No matter where you live, they will deliver. The best part is they deliver more than just organic fruits and vegetables. Local Fare goes above and beyond by offering additions to your produce bag like coffee, Wainwright milk and cheese, local eggs, dressings, jams, and even wellness items. Things I love about this company is the menu is listed each week so you can prepare your meals accordingly, and they offer a trial bag, so you don't have to set up reoccurring payment. My favorite touch is every order comes with a freshly baked loaf from the French Pantry (legendary sandwich shop in Jax).
The trial bag included a flyer with general info about the goods, specific recipes for the items, and a helpful freshness timeline, and all can be found online for the regular customers. Though not wholly organic, the flyer identifies those items that are. Bags range from $24–$39 — the bigger the bag, the more loaves of bread you get!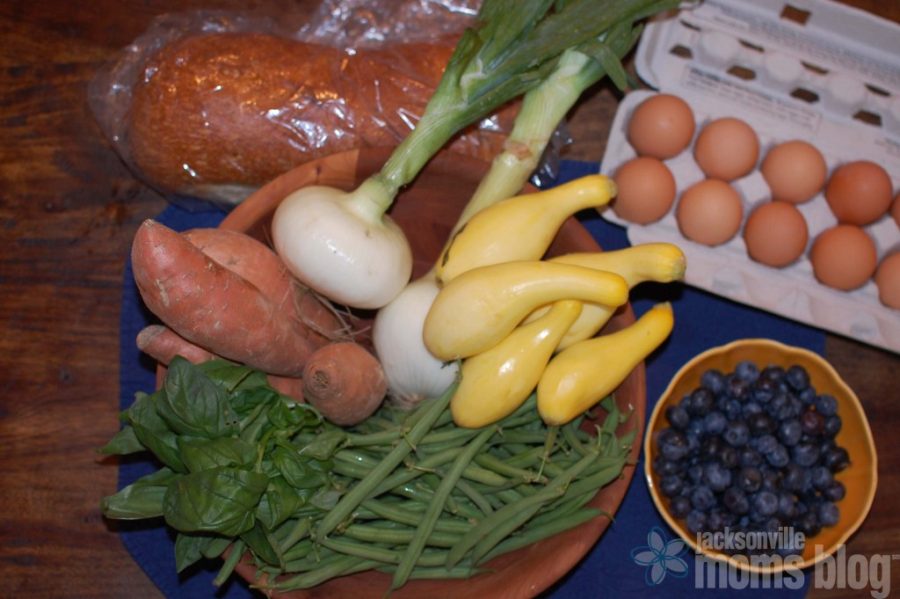 Front Porch Pickings is another reputable delivery service that provides more than just produce starting at just $28. Two boss babes (and one husband) own this local business that partners with the French Pantry, Village Bread, Wainwright Dairy, and 75 other Florida farmers and artisans. Unlike Local Fare though, the scrumptious bread is not included in their standard farm box. Front Porch Picking order is completely customizable, and you remove any of the pre-selected items and then shop meats, cheeses, eggs, and artisan goods. There is a one-time $25 membership fee to get started.
Jacksonville Fresh is newer to the produce delivery scene, established in 2019. Their Fresh Boxes are $26 and include a dozen eggs, a head of hydroponic lettuce or salad mix from Bacon's Select Produce, and various other local fruits and veggies depending on what is in season that week. No joining fee and you can cancel anytime. Subscriptions are weekly, biweekly, or monthly. In addition to Jacksonville, they also deliver to Yulee, Fernandina Beach, and Callahan.
More About the Benefits of Farm-to-Table
There are so many options when it comes to eating local, fresh, and nutritious foods. No one is too busy to use a delivery service and these companies really have thought of everything. If you go out of town, you can put a temporary hold on your account. Each one of these gives you the option to get a weekly, every other week, or once-a-month delivery option. Most do automatically renew your order so be sure to set a reminder on your smartphone if you need to change something.
Don't worry about being home for the delivery either, simply leave a cooler on your doorstep and find your perishable goods safe and sound when you get home.
Are there any local produce delivery services you love? Share them with us!