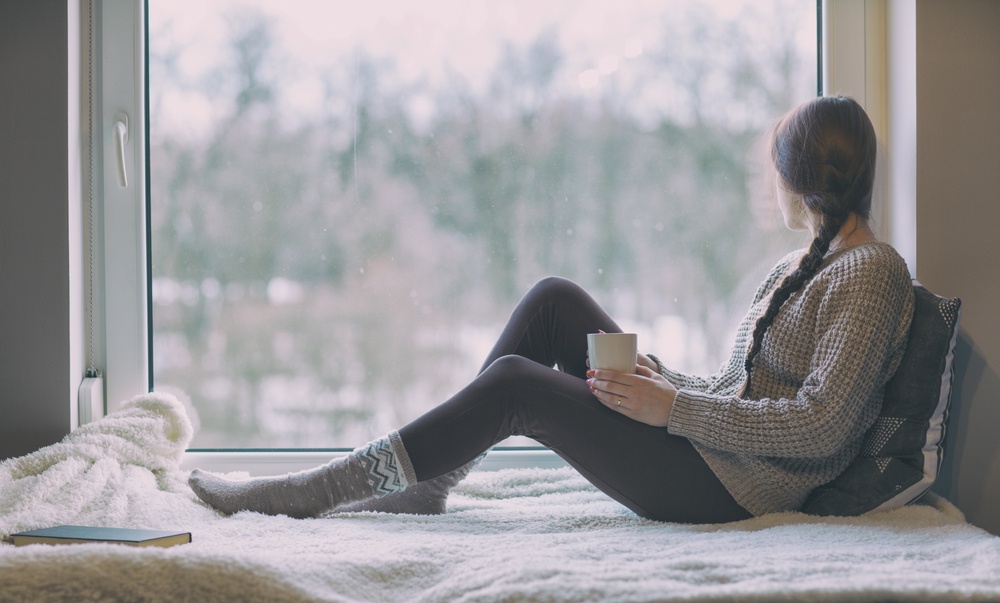 One afternoon, I was alerted 16 times in the span of 30 minutes to a TikTok video of a mom crying over Dunkin Donuts. Seriously?! I love my coffee in the morning, but what could possibly lead to tears over a missed latte?
I did not expect the video to land on my heart like a ton of bricks. But it did. A mom of a 2-year-old needed some Dunkin' before starting her job as an Uber driver. Shannon Heroux, who is Deaf, headed in for a quick pick-me-up. I was crushed when I saw her video — but I was not shocked.
She recounted her experience, her voice trembling and tears falling. I recognize that grief. The hurt coupled with the harsh reality that these tears are just going to fall. She did everything she could to find access and was denied. She is a mom on the go. She alerted the staff that she was Deaf and needed to either read lips or correspond in writing. They refused her service. That hurts and it has nothing to do with the fact that she missed her favorite beverage that morning.
@shannon_heroux

I was refused service at a Dunkin Donuts because I'm deaf. I want to spread awareness on how this is not okay. Part one of the video. 💔
I first experienced hearing loss during high school. I was on the dance team. I began having a very hard time with the direction of sound in certain environments. It was frightening. I had to learn to familiarize myself in each unique environment. My perception of the sound in the room could vary. I started practicing my routines alone and in complete silence with a timer to develop muscle memory of the routines unmoored from the music. I arrived at every event and would find opportunities to be on the floor when the crowd was present to get a sense of the ambient noise in the space. It gave me a way to try and predict what it might sound like to me during performances. It was necessary for me to take those extra steps to stay on the team. This was the first time that I needed to take new and different steps to accomplish the same goal as my peers. That has never stopped.
My hearing loss is not profound and is variable. I'm mostly able to find accommodations that are nearly invisible to those around me. I worked hard to fill my quiver with ways to stay present in the activities and work that I love. I learned to read lips in my first year of college. I studied American Sign Language. Today, I only tell people about my hearing concerns at certain times in rooms and spaces that may cause me to not respond or miss something. I sit or stand in a room primarily based on my effort to position myself so that I can see most people's faces in group settings. Choosing awkward and uncomfortable seating is practically a trademark move for me now. "No, really. I would love to sit on this wooden ottoman rather than on the sofa beside you to finish our project." Awkward, yes. Worth it to confidently communicate without asking you to rearrange your furniture, also yes. I almost don't even notice all the little things I do to make sure I am able to hear other people and effectively communicate with them.
The first thing I noticed in Heroux's video was how full her quiver was. She offered up three ways to make communicating with her easier. The associates offered her zero in return. "They didn't believe me," she said. That is the line that brought tears to my eyes. It's hard to do what she did. To walk into a space, wave someone over, and identify your need every time. She wanted a quick beverage and to be off to her day. She came prepared to make it as easy as possible on the store. The word accommodation is so often misused when business, schools, or other entities explain their commitment to inclusion. It's an available word, but it is not the best one. In truth, there are better words for how inclusive entities respond. Words like equity.
The texts and tags from my friends not in the Deaf or hearing loss community nearly all focused on whatever side of the mask debate the sender was on. The fact that people could see this exchange and focus on a mask was devastating to me. It revealed just how often we fail to be present for each other. It seems even more prevalent in these times of isolation for so many. While it's true she did offer reading lips as one of three ways to communicate with her, that doesn't require unmasking. It also wasn't the only option she gave. I am grateful for businesses that prioritize safety measures like masking when necessary. Yes, it can be complicated. It always is when we try to be allies for one another. We will collectively mess up and need to make adjustments. But a key to moving forward is to stop centering things and start centering each other. If I can make it easier and safer to keep our community inclusive and running, I will gladly wear a mask, use a personal shopper, a special shopping cart, whatever I can. One of the most valuable lessons I have learned is that building and being a part of an inclusive community is worth being uncomfortable.