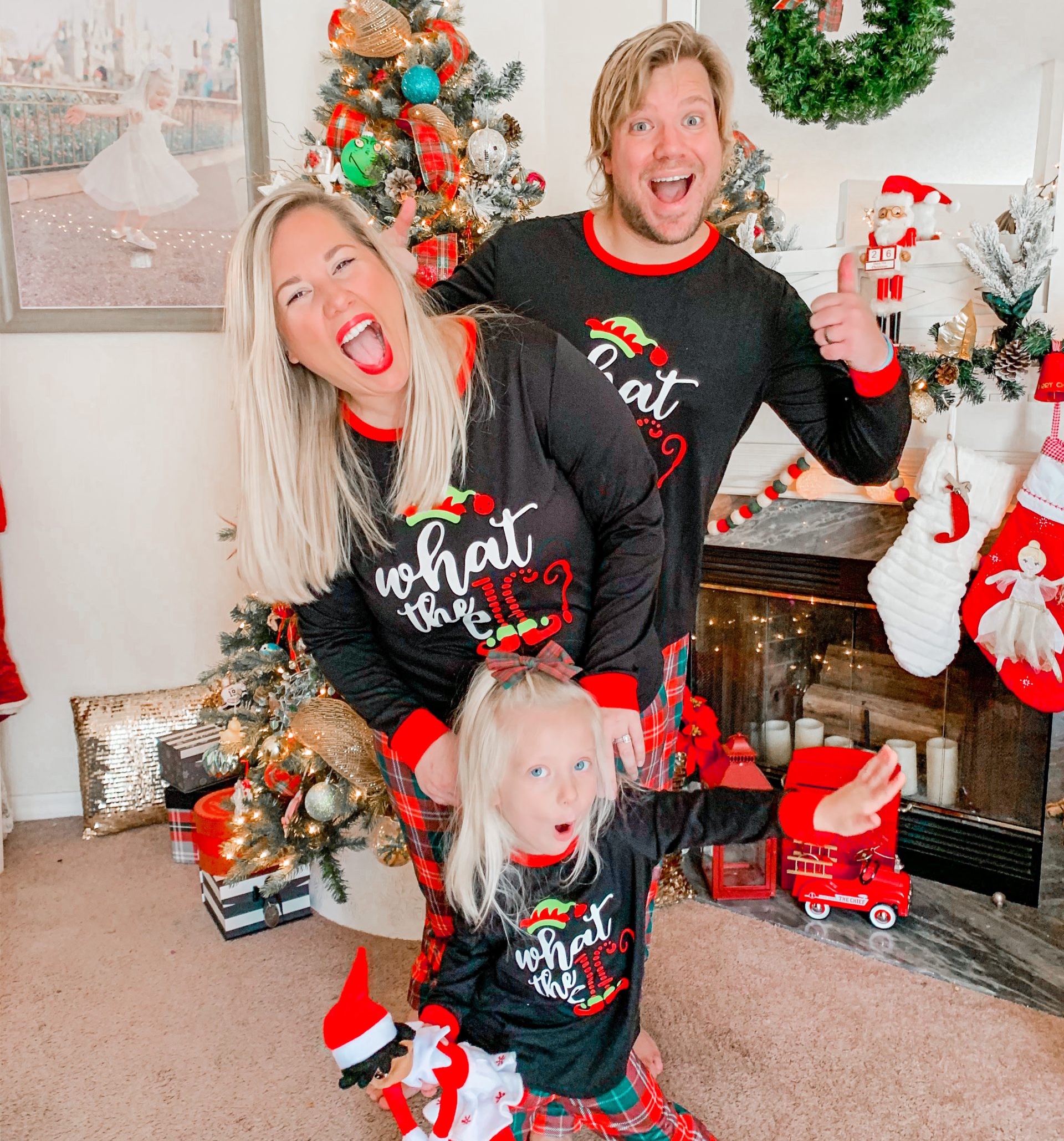 I gotta say it: MERRY CHRISTMAS AND HAPPY HOLIDAYS! We are officially feeling festive over here and trying to squeeze in all the things, while still trying to slow down and enjoy the season. (I'll let you know if I figure out how to do the impossible.) One of my favorite things about the season is the traditions that come along with it. There's just something so comforting about doing the same things each year and looking back on years past, and creating those new memories as time passes. It's been so fun continuing pre-kid traditions and adapting, and creating new ones for the whole family.
I love hearing others' holiday traditions and discovering new ones to start, so I figured I'd share some of ours! Feel free to borrow for yourselves — borrowed traditions always seem to turn out to be some of the favorites!
Our first tradition starts with our Holiday Bucket List. The first week of December, we make a list of everything we want to do before the season is over and hang it on the fridge. I typically start off with the usual suspects, and then everyone else adds everything they want to do. Most of which are below!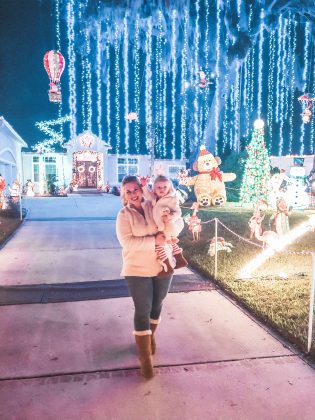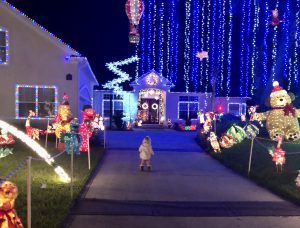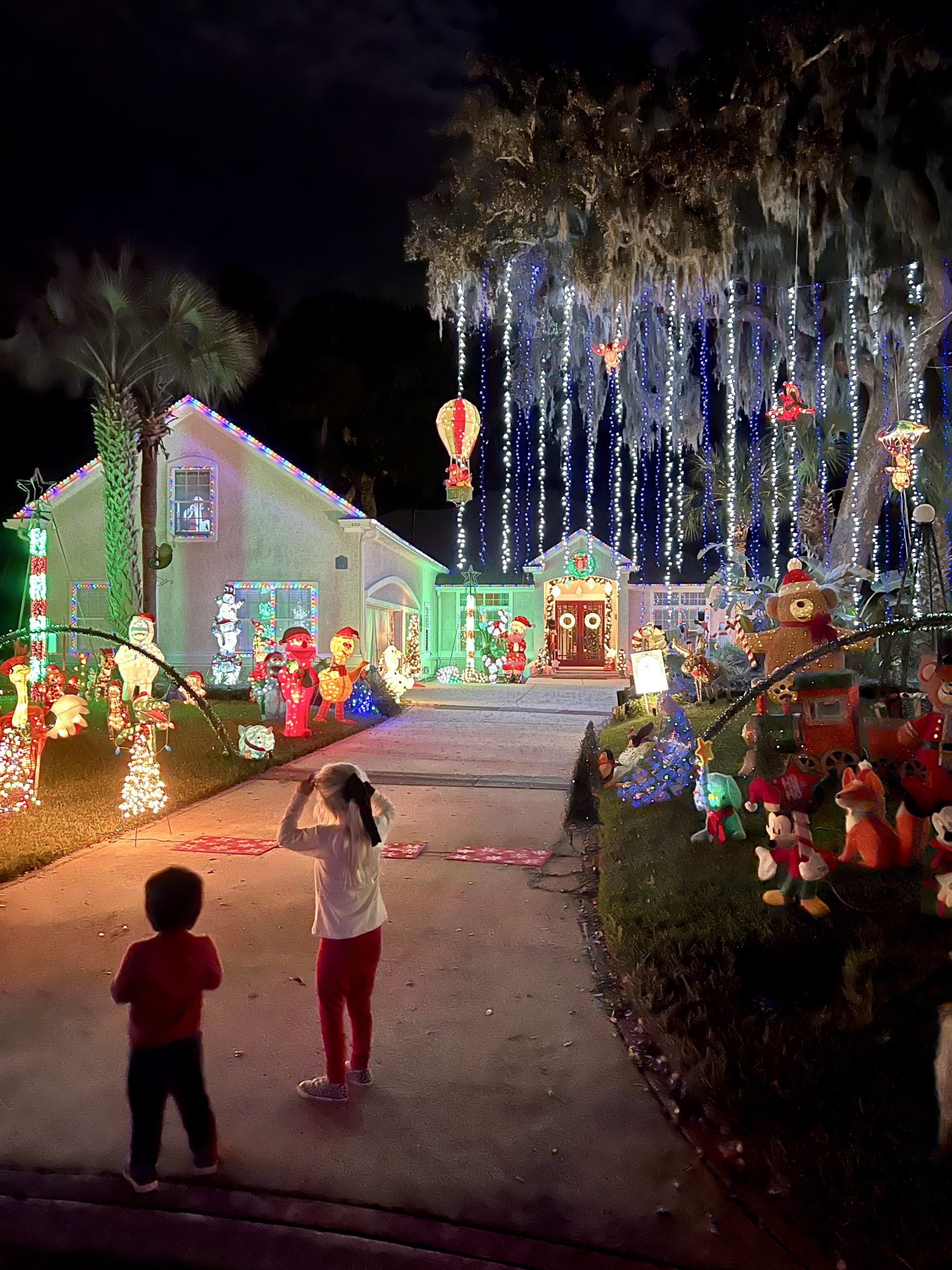 Driving around town to look at Christmas lights. We put on our Christmas pajamas, grab blankets, load up the car and blast Christmas songs. First, we stop at Dunkin' Donuts for coffee or hot cocoa and a donut, then head around town to some of our favorite spots to admire the lights. We'll usually either roll down the windows and blast the heater, or blast the air depending on the weather so it actually feels like December.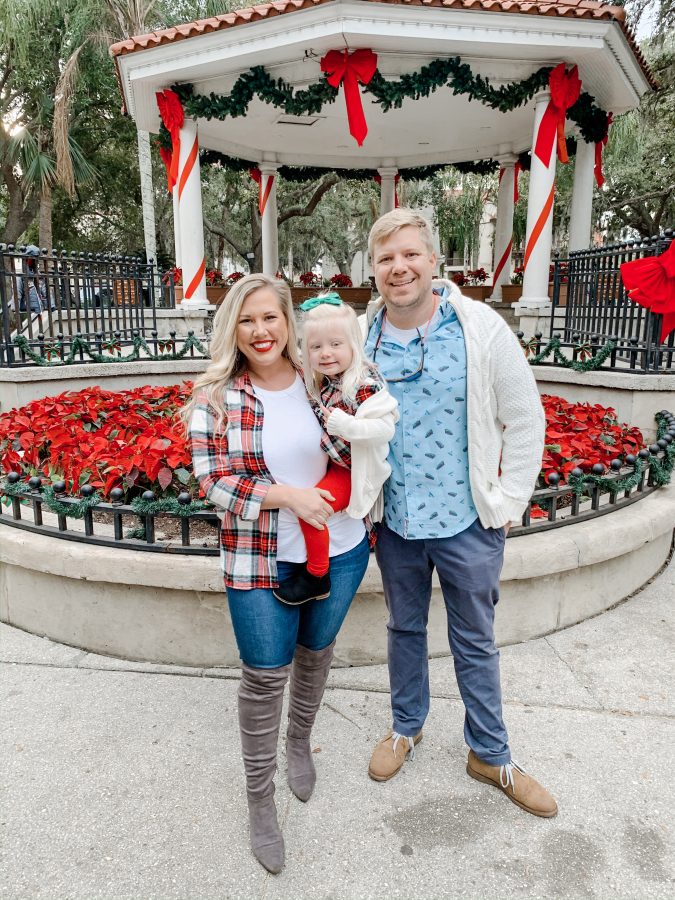 Holly Jolly Trolley Tour and St. Augustine Nights of Lights. One of our favorite nights of the season! St. Augustine's Nights of Lights all throughout downtown is absolutely beautiful. There are several ways you can enjoy them (walking on your own or a self-guided tour, by boat or a boat tour, or by trolley), but the Holly Jolly Trolley Tour is our favorite. Christmas carols, hot cocoa, and 3D light glasses make for the best family night! My husband and I have actually been doing this since before we had kids, and he proposed to me down there in December 2013. I guess you could say we love it that much! (Tip: This runs through January and is typically less crowded after Christmas.)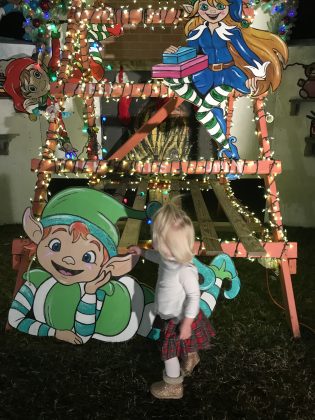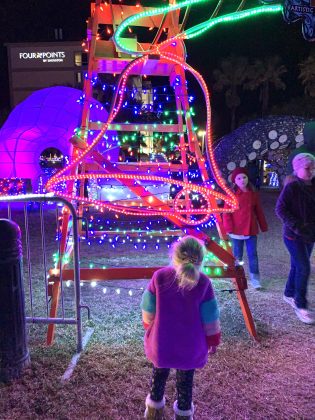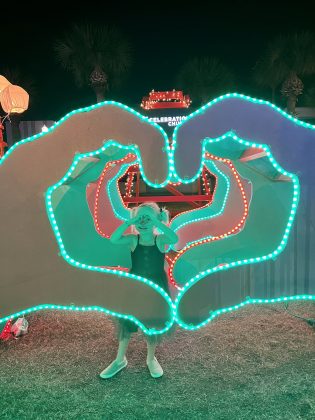 Holiday family night at the beach. The Beaches Town Center sets up fun decorations and does its own tree lighting, and Deck the Chairs is always a favorite. We may make one night of it or two, but it typically consists of grabbing a coffee from a local coffee shop, strolling around to enjoy the lights, and wrapping it up with dinner on a patio to continue the ambiance.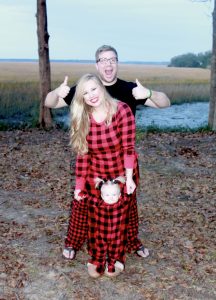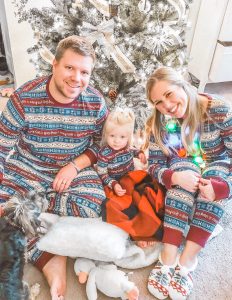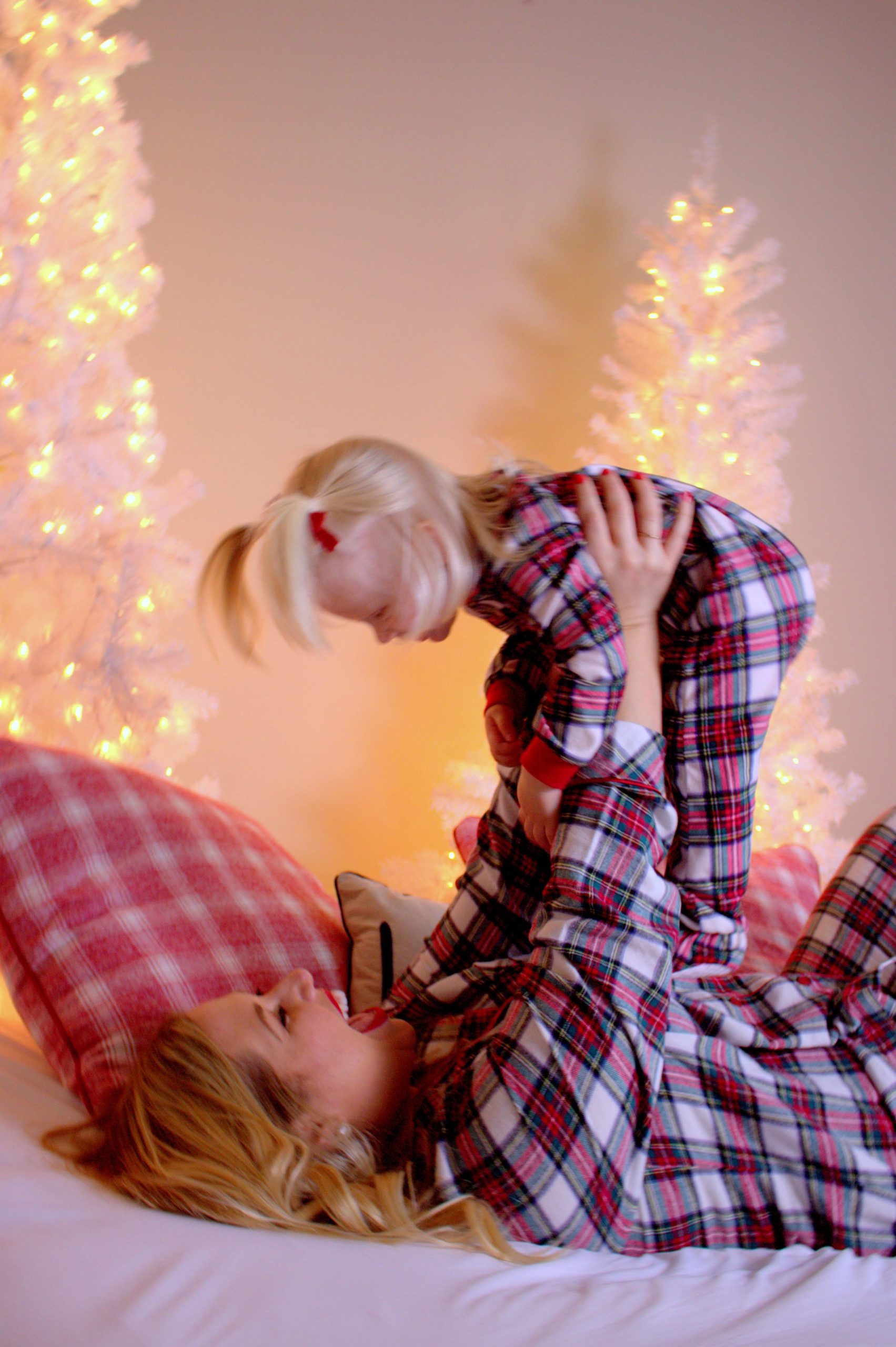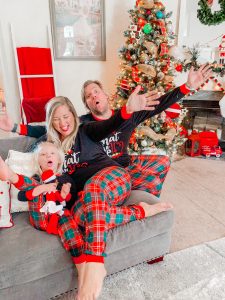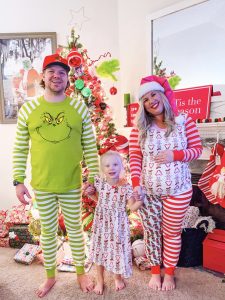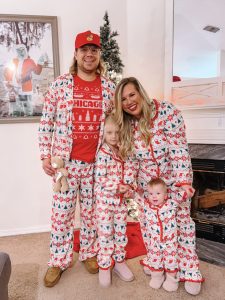 Matching family pajamas. This is totally a thing most people do, but it's been a holiday tradition in my family since I was a kid (pre-Instagram!), and it continues now with my own kids. My mom always wrapped them for all of us (even for herself), and we opened them on Christmas Eve so we'd wake up Christmas morning all matching. I'm not patient enough to wait until Christmas Eve, so sometimes we'll get two sets — one early on and one on the 24th. I love finding fun new matching PJs each year and snuggling up with hot cocoa and a Christmas movie with the crew! We usually all wear them to decorate the tree, too, which makes it even more fun. It's certainly easier finding matching pajamas these days now that it's a "thing," that's for sure!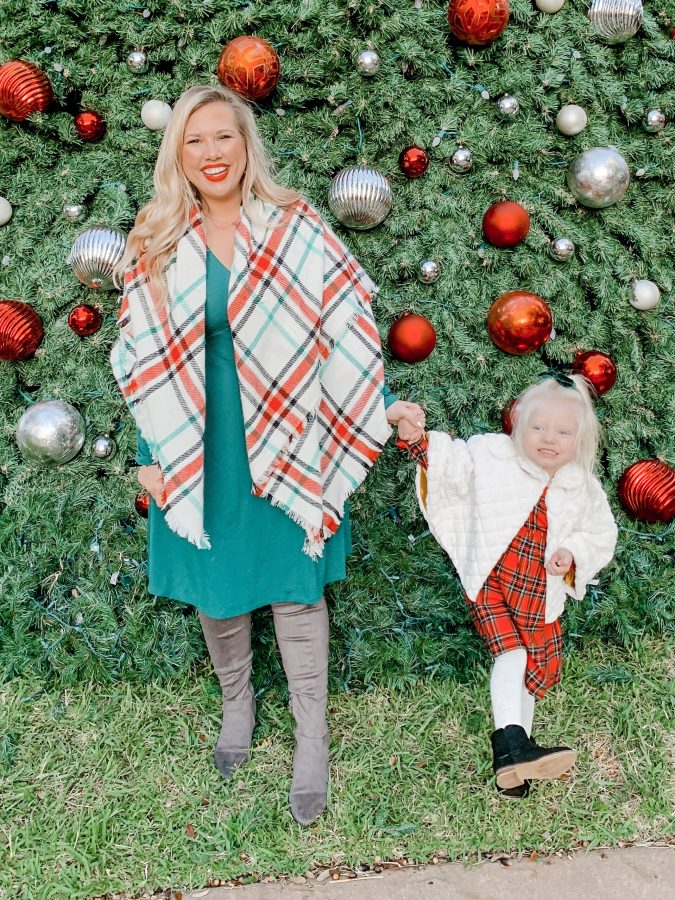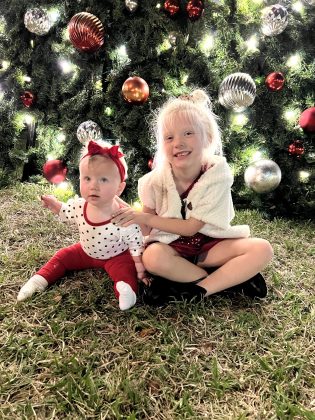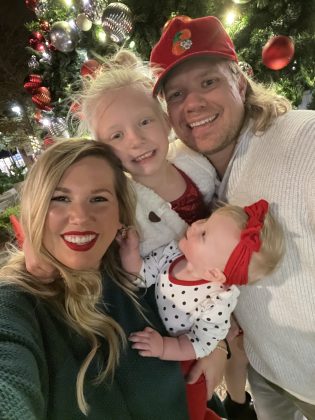 Maggiano's + Santa family date night. This St. Johns Town Center tradition began when we started dating and has evolved into a family thing. We park by the big Christmas tree, walk to Starbucks for a holiday latte and hot cocoa for the little one, then make our way to see Santa for photos. Then we head back to the tree for a family photo before enjoying a delicious dinner at Maggiano's. My husband is from Chicago and always said it just doesn't feel very "Christmasy" down here, so when he discovered the cozy decor inside Maggiano's, it made him feel a little homier and was an instant win for him. This has become one of our oldest daughter's favorite holiday traditions!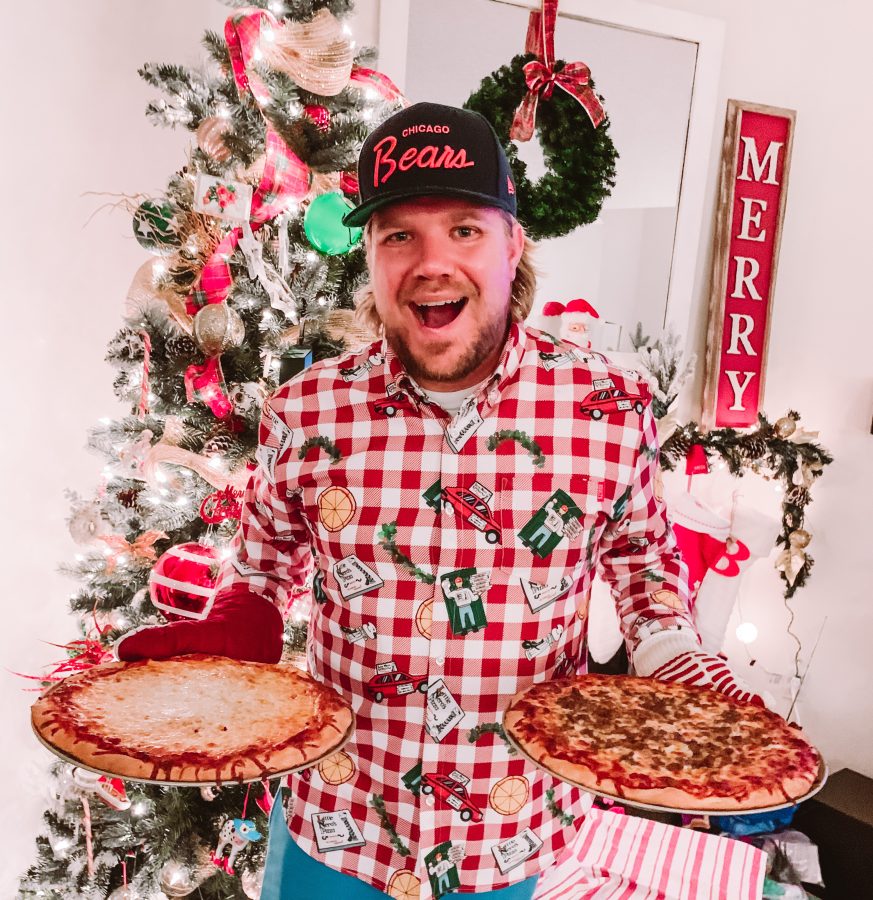 Home Alone movie and pizza night. This one makes me laugh, but I also love it. My husband LOVES Home Alone, and apparently always used to play hooky from school one day every December to watch the movie and order pizza from his favorite local pizza spot. He's still a kid at heart and continued the tradition into adulthood, taking a day off work to do the same. We've bumped it to a Friday night thing instead, but we all throw on Christmas PJs, order a Coke and pizza delivery from a local spot (though he'll make his own every now and then), and eat in the living room while watching Home Alone. Has to be plain cheese, though! (And who knows, maybe we'll be the cool parents and let the girls skip a school day for it in future years!)
We have many other small traditions, but these are most of my favorites. I'm so excited for Poppy (our 11-month-old) to now be a part of them and help us make more holiday traditions! If you want to hear some more, I posted a question box in my Instagram stories for others to share their favorite holiday traditions and I loved reading them. Here were some of the responses:
New PJs on Christmas Eve with a movie and hot cocoa
Elf on the Shelf
Tree lighting events
Making Christmas cookies (dozens of different kinds)
Baking and decorating sugar cookies with the family
Watching Elf and picking out a real tree the day after Thanksgiving
Making gingerbread houses
Going to the Boat Parade downtown
Cinnamon rolls on Christmas morning
Christmas Eve baskets for the kids with PJs, a book, a mug and hot cocoa mix
Girls' Christmas party with wine and charcuterie
Kids sprinkling reindeer food on the lawn
Santa on Swedish Christmas Eve (this would be a fun way to celebrate your family's heritage!)
Do you have any favorite holiday traditions? Share them below in the comments — I would LOVE to hear them. Merry Christmas and happy holidays!