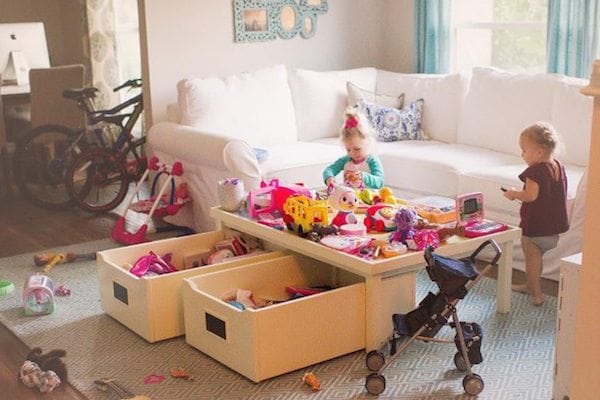 Like so many families in America, our family is blessed with too many toys, books and mismatching puzzle pieces in our playroom. For this holiday season, I wanted to give our boys gifts other than tangible items: The gift of experiences. The best part of these types of gifts? They create long-lasting memories and don't add to the clutter of our playroom — it's a win-win!
Do you know what your children really want this holiday season? To spend quality time with you! While the latest and greatest toy brings instant satisfaction and excitement, its longevity is short-lived. Here are some tips on how you can give the gift of experiences to your child right here in Jacksonville (or anywhere!):
Create a Coupon Booklet for Local Events
Jacksonville has so many wonderful kid-friendly events every year. To find a local event happening in our area, be sure to utilize the Jacksonville Mom Event Calendar. From St. Augustine Night of Lights to a live showing of The Wizard of Oz,  there are some great options for every type of family. Search through and pick a dozen or so events that your children would love to attend and create an adorable DIY tear-out coupon booklet.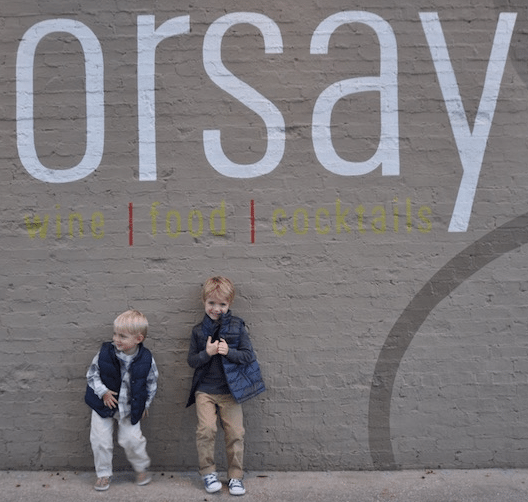 Invite Your Children Out to a Special Family Dinner
While we admittedly love the idea of sneaking out for a date night without our kids, we recently invited our boys, aged 5 and almost 3, to a sit-down dinner at our favorite local restaurant, Restaurant Orsay. I got them all dressed up, made inviting them a big deal, and they were served a three-course meal on Orsay's adorable (and even affordable!) children's menu.
Enroll Your Child in a Local Class
Give the gift of learning a new skill or experiencing something different! Whether you have an infant or a teenager, there are so many great ways to help your child experience something new in our area, many of which you can do together. Some examples of local classes or giftable memberships include:
Infants & Toddlers: A place space membership for you and your child (ages birth through 5) at one of the two locations of Bay & Bee and Toddler Time Class at Sweet Pete's Candy are both sweet ways to connect with your child and to get out and meet some new friends.
Preschoolers: Is your preschooler into art, music or dance? Give the gift of enrollment to The Cultural Center at Ponte Vedra Beach.
School-Aged Children: Do your children have an interest in playing multiple sports or doing more than one activity? Consider gifting an additional enrichment activity to your child to give them something to look forward to in the upcoming year.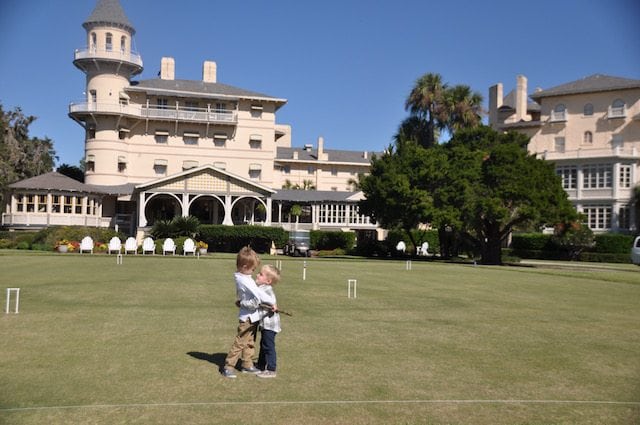 Book a Staycation
We love to travel throughout the U.S. and abroad, but we also really love to explore and discover local gems in our own backyard. While I used to spend a lot of time researching places where we could travel to as a family, a lot of times I ended up finding the perfect destination for us just an hour or two away from Jacksonville. Surprising your kids with quality time as a family while booking an overnight staycation may put a huge smile on your child's face on Christmas morning.
From St. Augustine to the Golden Isles, there are so many great family-friendly resorts that are only a short drive away from Jacksonville.
Make Arrangements to Bring in Out-of-Town Family
My boys love to spend time with their cousins, but one thing keeps them apart: Distance. This holiday season, consider surprising your children with the announcement that you are flying (or making logistical arrangements) for an out-of-town family member to visit after the holidays.
We just did this as our son's birthday present, and having his oldest cousin from New Jersey spend the week with us here in Florida was the best present he could have asked for!
Get Involved with a Nonprofit or a Church Mission
This holiday season will look a little different for our family as we head on a mission trip to poverty-stricken Buena Vista, Guatemala, for a week in December. While going on a mission trip abroad may be unachievable or not a good fit for you, there are countless ways to get involved with a local nonprofit or a church mission this holiday season.
While many nonprofits do not allow children under the age of 16 to volunteer due to safety reasons, there are simple ways the whole family can get involved and experience giving to others this holiday season:
Have a Friendsgiving dinner and donate collections to a charity working towards ending hunger, such as Hunger Fight.
Choose a Salvation Army Angel Tree angel and have your child select the toy with you.
Conduct a non-perishable canned food drive in your neighborhood as a family and donate to a worthy local charity, such as Feeding Northeast Florida.
Spend time together singing Christmas carols at an assisted living center.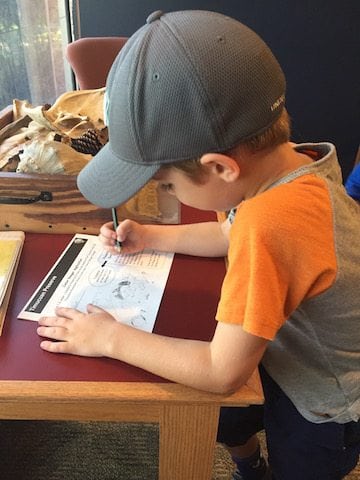 Get Outdoors
We are so blessed to have wonderful weather year-round in Jacksonville, so get outside and enjoy the weather as a family! Gifting day trips to explore the great outdoors together is a perfect way to bond and experience this wonderful community that we live in.
While there are countless options for outdoor activities in our area, our absolute favorite is the Timucuan Preserve, a wonderful ecological and historic preserve in the Arlington area of Jacksonville. Our boys love to run around the Fort Caroline Memorial there, with a replicate cannon and fort. After they get all of their energy out, children 5 and older can complete the quiz to become a Junior Ranger through the National Park Service, even receiving their own badge!
We are planning to gift the experience of camping at Camp Chowenwaw Park as a family this holiday season. Some of our other family favorites locally to get outdoors together are:
There are so many other great ideas for giving the gift of experiences in our area. Check out other ways you can think outside of the toy box this season!
What experiences will you give your child this holiday season?