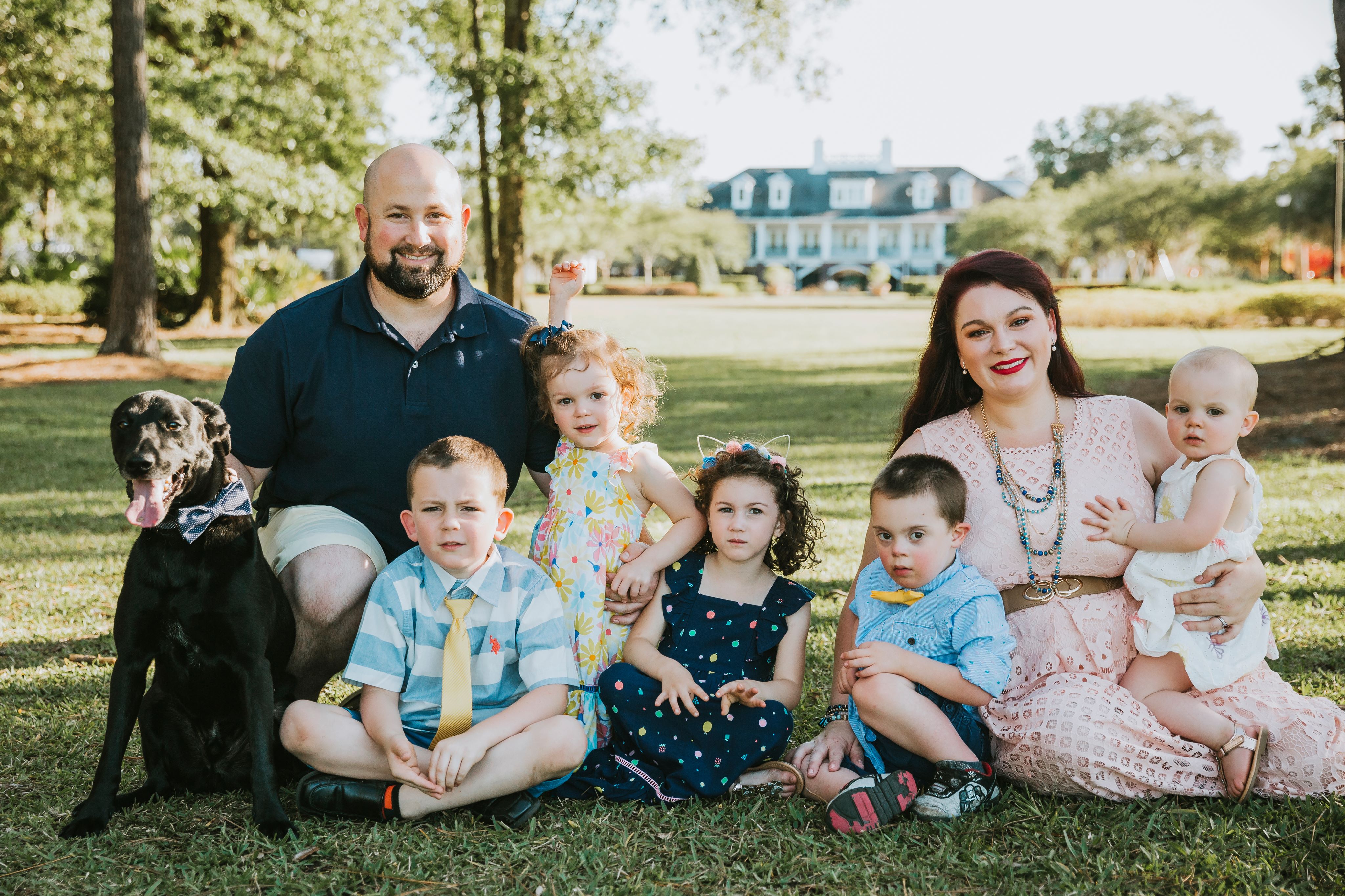 Last year, my then-7-year-old asked me the dreaded question: "Mom, can we get a dog?" Now, this question filled me with fear and apprehension not because my husband and I do not like dogs. Quite the contrary — throughout our 10-plus year relationship, we have had a rottweiler and a greyhound. We both love dogs. (I love cats, too, but my husband? Not so much.) So it wasn't that we didn't like dogs; my kids, however, were terrified every time they saw one. I also have five kids, so, you know… my hands are pretty full as it is.
Still, my son kept asking and asking and asking. He really, really wanted a pet. By Christmas, he had started to wear me down, and we began to seriously consider adding a dog to our family. Our kids would adjust, we knew; it would just take time. My parents, who my kids spend weekends with, have a gigantic greyhound, and after they're around him for a little while, they stop being afraid. And I reasoned that it was better for them to get used to a dog now before the fear got too ingrained in them as they got older. So then it became an issue of what kind of dog to get. I really wanted another greyhound, as they're such amazing family pets, but my husband wasn't really as keen on that. We looked at purebred Labradors and German shepherds, but nothing was really jumping out at us.
Then one Saturday, we were driving around running errands with all five of the kids, and my husband turned to me and asked, "Why don't we just go to the Jacksonville Humane Society?" I had browsed their website, looking at some of the dogs and cats listed, but for some reason, we hadn't talked about going there to find our new pet. But the idea of rescuing a shelter pet and giving them a home was appealing, so I agreed and we went there immediately.
There ended up being three pups that caught our eye — an older Labrador named Morticia, a small red dog named Merida, and a medium-sized black Lab mix named Leo. We actually met Leo first, though he was my last choice of the three we were interested in; in his kennel, he seemed very excitable and was jumping around a lot, barking. We needed a calm dog. But before they brought Leo in, our counselor at the Humane Society explained that he was already house-trained and crate-trained, and also knew some basic commands. Upon meeting him, my two little diva girls immediately went berserk, screaming and crying frantically, while my two sons and my youngest daughter took to Leo right away. What stood out the most, however, is that Leo was utterly unphased by the screams of my overly dramatic toddlers. He was calm and quiet, allowed everyone to pet him, and was happy to play without jumping all over my kids. We took him outside to play and arranged for a sleepover — the Jacksonville Humane Society allows you to take an animal home for a day or two to see how they fit into your lifestyle — but I already knew. This was the dog for us.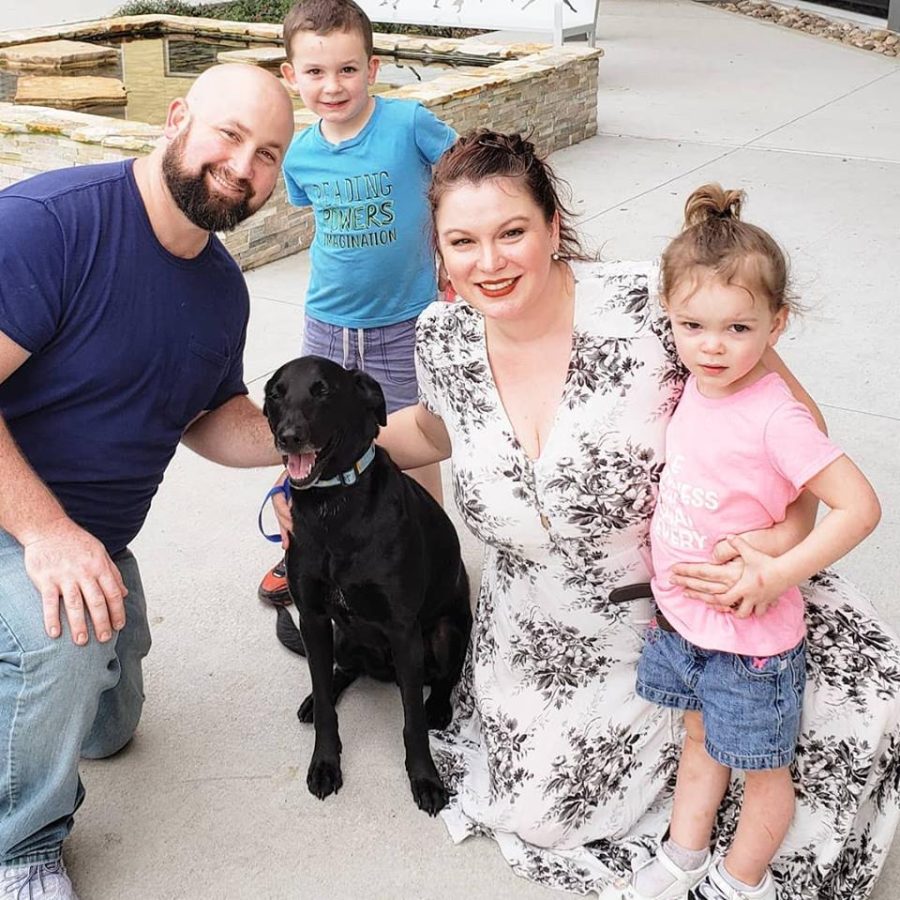 It's been almost three months, and Leo has become a very much loved member of our family. It took the kids about an hour or two to adjust to him, and then another day or two to stop being scared of him, but now, they adore him. When they come home from school, he is the first "person" they want to see. The kids love feeding him and teaching him new commands. And while Leo is happy to play, he is exactly the dog we needed: calm, good with kids, smart, easy to train. He was neutered and micro-chipped at the Jacksonville Humane Society, too, so that was another thing we didn't have to worry about. They also offer free training, so if your dog has behaviors that need work, you can just go back to JHS and they will help you work through it together.
Honestly, I never would have imagined that a dog as wonderful as Leo could be found at a shelter, but I was so, so wrong. We're looking forward to many years of happiness and love with him, but when the time comes that he passes away and we feel ready for our next pet, I know that my entire outlook has been changed. It is a mistake to assume that a purebred animal is somehow better or more superior than a shelter pet; Leo is proof of that! And there were so many other lovable animals there that, honestly, it was a really hard decision to make. But we found the new love of our life, and yes, he's a shelter pet.
So if you're looking to add a furry friend to your family, don't be afraid to look into adoption. You will find an animal to love there, and even better, you'll be giving a pet a home. The JHS staff is committed to helping you, too, from finding the right animal to helping you and your new best friend be successful. So what's stopping you? I know now that adopting a shelter pet is absolutely the best way to go.