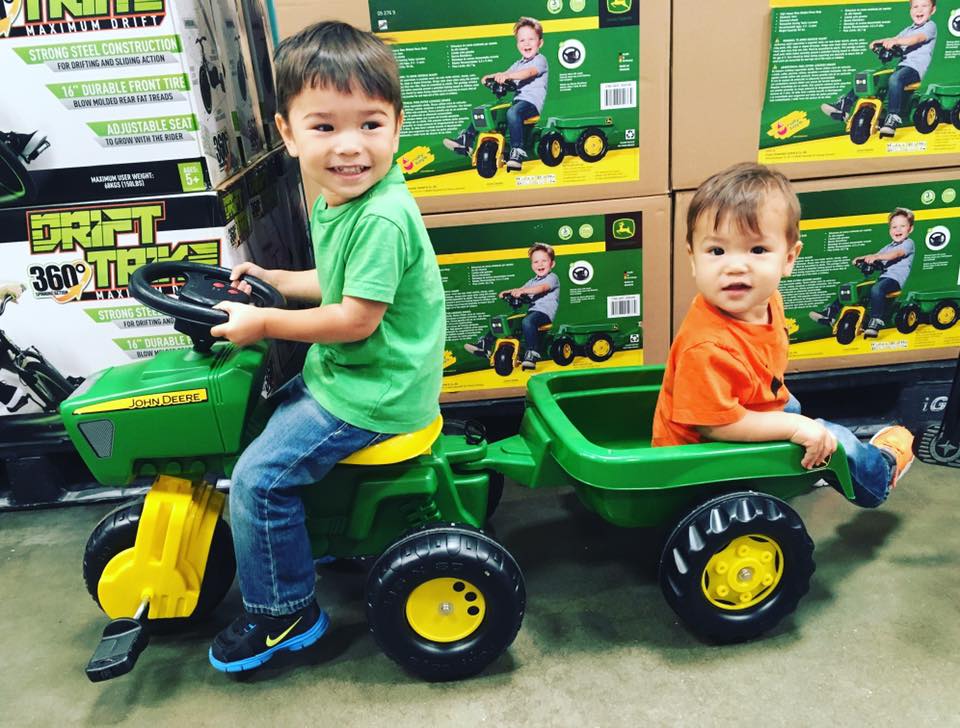 Moms in our community were so excited to have the opportunity to attend our second #CostcoMomHour. After last year's event, we knew we wanted to make this event bigger and better! With over 600 moms ready to shop, we opened the doors even earlier and were able to offer great membership specials and giveaways to our readers.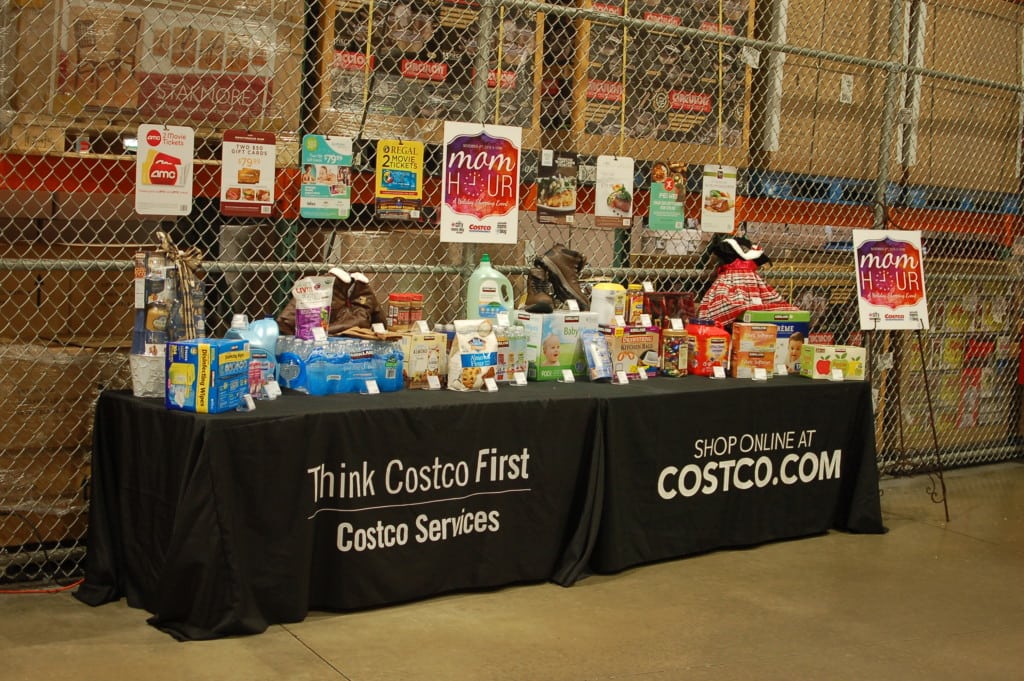 Thanks again to Costco for accommodating our large group so graciously, and for providing an amazing breakfast (fresh fruit, juice, coffee, bagels, cookies, croissants and muffins–we LOVED the pumpkin muffins!), swag bags for the first 100 people (chock FULL of amazing Kirkland Signature products), a fun scavenger hunt, and three great giveaways (include two $100 gift cards and a year's supply of Tide Pods).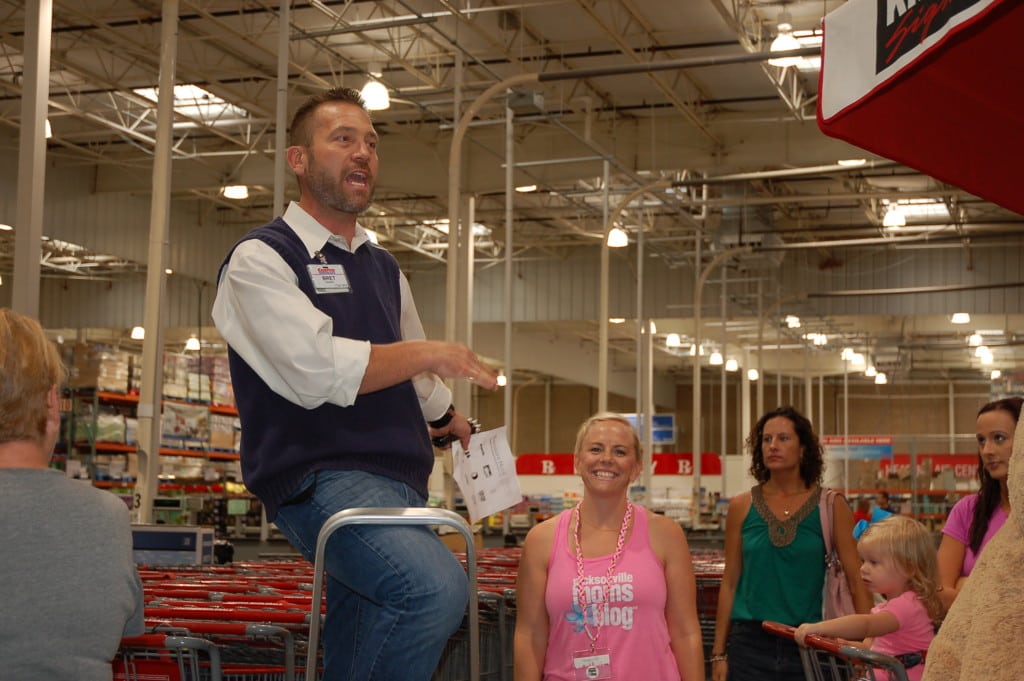 Here are some of the guests that attended and a few testimonials about how much we all really love Costco (as well as some of the favorite things to buy).
What do you love to buy at Costco?
"Kirkland Wipes are the best! Fruit, milk, eggs, desserts, wine, toilet paper, paper towels, dog food…. We Love Costco!"
"Organic kids yogurt smoothies! Best price around."
"Best toilet paper ever is Kirkland brand."
"Kirkland baby wipes (best wipes EVER), tons of organic options (coconut oil, chia seeds, quinoa, fruits/veggies), Kids books, quality clothing (for the whole family) and kids toys."
"Huggies diapers! Don't buy them anywhere else! Skinny Pop, Kirkland paper towel, Cottonelle toilet paper ( the ONLY kind my husband will use) fresh flowers, wine! I love it all!"
"Milk (we buy several at a time & freeze) individual servings of hummus & guacamole, frozen fruit/berries for smoothies, meat (ground beef, chicken breast, filet, ribs, pork butt), individual frozen pizzas for the kiddos, cheese, bacon… Oh and dishwasher soap pods, shampoo, Pirates booty, Veggie Straws and pretzel chips!"
Take a look at some of the highlights of our morning! We hope to see you at the next #CostcoMomHour!
This slideshow requires JavaScript.