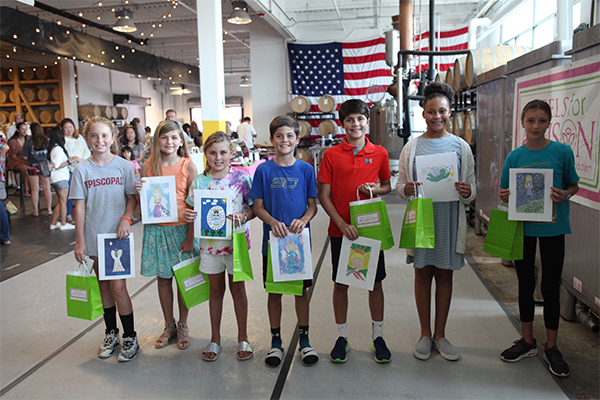 While many of us have suffered the heartbreak of unexpected loss, most of us will never endure the devastating reality of losing a child. Angels for Allison, a Jacksonville-based charity, will celebrate its 10th year of helping with financial needs and providing ongoing support to families who are suffering the loss of a child. The foundation's 10-year celebration event will take place at its annual fundraiser, Festival of Flight, this fall.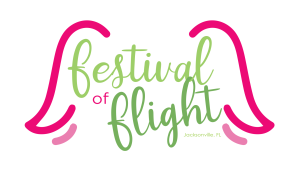 This year's event will be held outside at Stockton Park on Sunday, October 18, from 1 p.m. to 3 p.m. Masks and social distancing will be required. The family-friendly event is free to attend and will offer activities for all ages, as well as an opportunity to participate in a raffle. Festival of Flight also serves an opportunity for members of the community and the families we have served to gather in remembrance of children who have passed. A memorial service for those children will be held before the event begins.
As sad as it sounds, every year, Angels for Allison fully utilizes all of its funding to alleviate the financial burden associated with funeral costs for families who have lost a child. To date, Angels for Allison has helped approximately 560 families across Northeast Florida. In 2019, the Foundation provided assistance to 91 local families.
The secondary mission of the Allison Brundick Haramis Foundation is to create a welcoming and inspiring environment for service to others and to cultivate the future of philanthropy through a focused program for youth participation and leadership. New opportunities for youth to partner with Angels for Allison are focused on service-learning for students as young as the third grade. Families who are participating in virtual-learning this semester in particular may want to take advantage of the service-learning and creativity opportunities provided by the foundation. Service-learning lesson plans and art lesson information are available on the Angels for Allison website.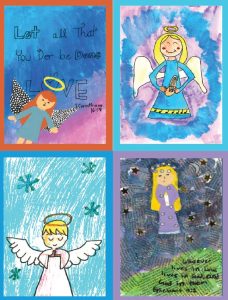 The art and service-learning project for students in grades 3–5 includes decorating cards to be given to a referring agency that will distribute to children in our community who are suffering from illness or trauma. Students may also enter the Angels for Allison artwork contest. Parents can download this form and corresponding lesson plan, and children are invited to draw their best angel design for a chance for it to be featured on retail items sold by the organization. Entries are due by Friday, October 2. All entries will be judged by the foundation's Board of Directors. Winners will be celebrated during the Foundation's Open House on Wednesday, December 2, 2020.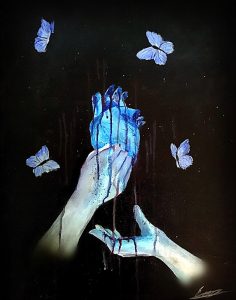 For students in grades 6–12, a group-based project encourages students to serve their community through the creation of a team project: Students will create a festival booth for the foundation's 10th annual Festival of Flight. This experience will enable an understanding of the attributes of successful group work, as well as support the cultivation of philanthropic awareness and the Foundation's mission of service to the Northeast Florida community. A lesson plan, instructions, and guidelines are available on the website.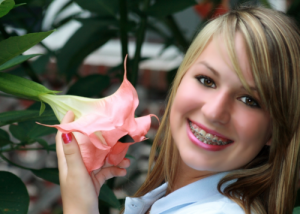 About Angels for Allison
The Allison Brundick Haramis Foundation, Angels for Allison, was founded in memory of Allison, who was killed in an auto accident in 2009. The foundation was created by friends and loved ones of the Haramis family to honor the memory, legacy, and joyous spirit of 15-year-old Allison. Each of us is either a parent or a child, and many of us have witnessed the pain that is felt by those who have lived through this kind of tragedy. Angels for Allison is helping families in a time of loss.
Request for assistance from Angels for Allison must come through the foundation's referring partners. Angels for Allison takes no requests from telephone calls or emails to the office. The foundation's Mission Committee takes all referrals into consideration. If approved, benefits are then paid directly to the funeral homes. Northeast Florida families in financial need are identified through partnerships with the following agencies: Wolfson Children's Hospital, Baptist Health, St. Vincent's Healthcare, UF Health NICU and PICU, Orange Park Medical Center, Memorial Hospital PEDS Care, Nemours UF Health Medically Complex Office, Northeast Florida Association of School Psychologists, and Kids Hope Alliance.