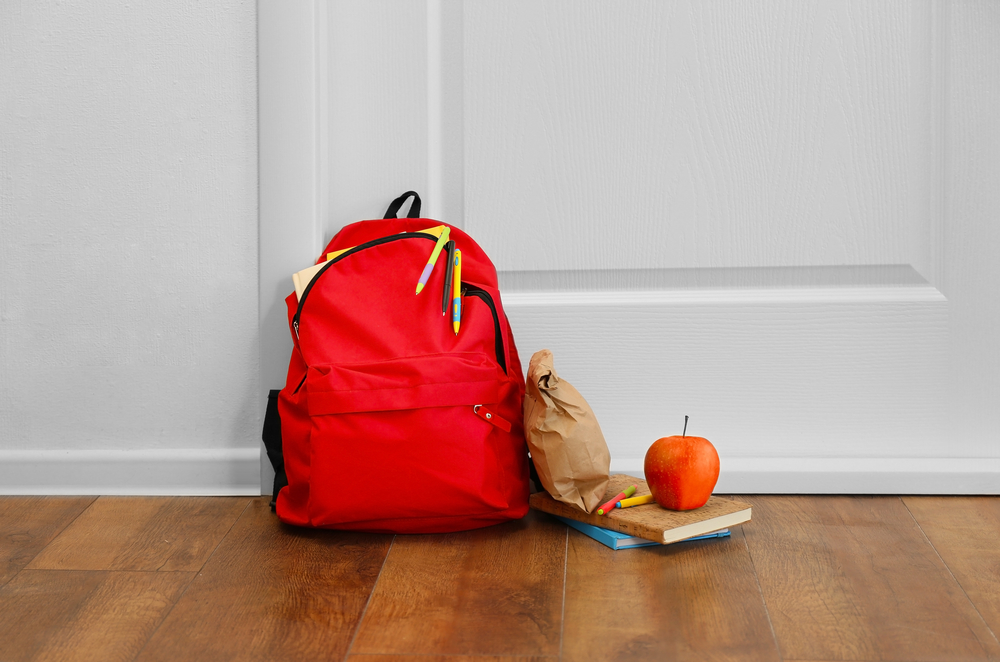 It's crucial that we celebrate the work that our community members do throughout the year to support deserving non-profits. And, it's also important to continue to help encourage volunteering throughout the coming months. But, volunteering has definitely looked different over the last year. 
I read recently that two in three volunteers decreased or stopped contributing time during the pandemic, which has put enormous strain on non-profits to keep up with their demand. And, it's not all that surprising when you think about it — most typical (pre-pandemic) volunteer opportunities require an in-person element, often in groups, with retirees making up a large portion of the overall volunteer base. Not a great combo with COVID.
For the First Coast Chapter of Blessings in a Backpack, COVID restrictions meant that their loyal volunteers were no longer able to help pack bags of food for hungry kids on school campuses every Friday. While Blessings was, fortunately, able to pivot to pre-packed bags, they went from feeding 3,800 First Coast kids every weekend to 9,000 kids during the height of the pandemic. And, with no volunteers on campus, guess who took on distributing all of those packs every week? You guessed it — teachers and administrators. 
As if we needed another reason to love our local schools, right? (I'm guessing it's no coincidence that Teacher Appreciation Week immediately follows National Volunteer Month.) You can help to say "Thank you" to the amazing Blessings in a Backpack volunteers for helping continue to feed hungry children over the weekend.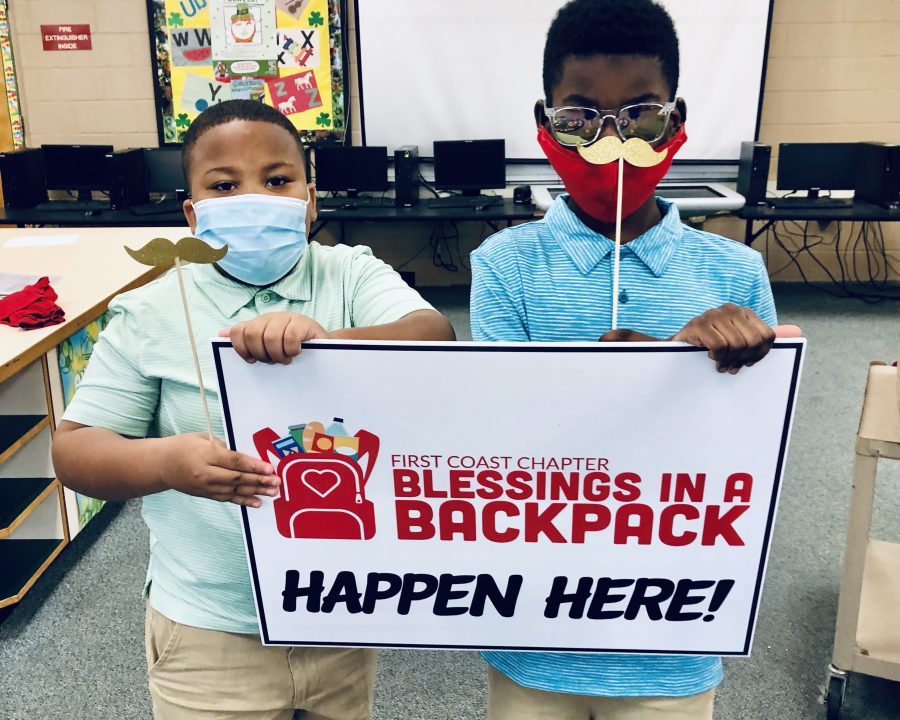 How You Can Help Blessings in a Backpack
There are many ways you can help Blessings in a Backpack here locally:
Host a Virtual Packing Event. Instead of gathering to pack bags, groups can host a virtual packing event that will help Blessings continue to feed a rapidly growing number of food-insecure kids. 
Host a small packing event, abiding by CDC COVID recommendations. Reach out to Susan Evans (

[email protected]

) to coordinate.
Write positive notes for kids to take home over the weekend. These cards will be included with the bags of food and will provide words of encouragement to local children.
Donate items from your business to be used in Blessings' raffles. Or talk to your favorite local businesses about donating!
Attend the Blessings in a Backpack "Giving Boozeday" event at Manifest Distilling on April 27. Blessings will receive a portion of the proceeds for drinks purchased, and they'll also have items to bid on.
Sponsor a child. By

giving $120

, you can feed a local First Coast kid on the weekends for a full school year.
There are so many ways to support Blessings in a Backpack — learn more here!