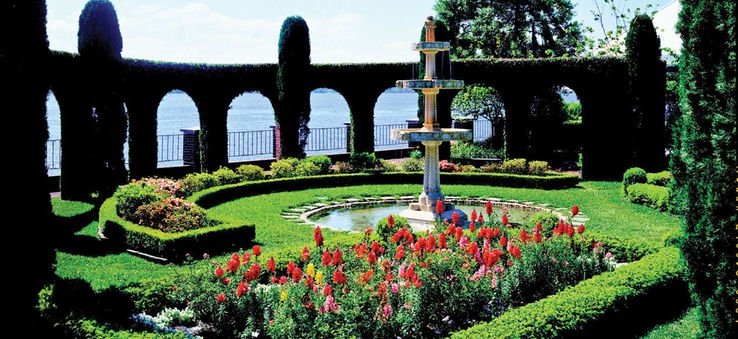 There is no shortage of amazing museums on the First Coast. From art to science and history, you can find anything that will help your kids learn and have fun at the same time. Even better is that many of these museums are either free or have discounted rates. If you're looking to beat the heat, entertain your kiddos, and also help your kids exercise some mental muscles, check out this ULTIMATE guide to free First Coast museums!
The Karpeles Manuscript Library Museum: As you enter historic Springfield, you can't miss the majestic building housing one of the areas hidden wonders. The Jacksonville location of the Karpeles Museum is one of 11 around the country, which holds the world's largest collection of original historical manuscripts. All admission and services at the museum are free, and exhibits rotate every four months. From works by famous composers and Einstein's actual theory of relativity to the first printing of the 10 Commandments or Abraham Lincoln's Emancipation Proclamation, you never know what incredible thing you might find there. And bonus, the space serves as an art gallery, too! Admission: FREE
The Mandarin Museum and Historical Society: Located on the banks of the St. Johns River within the Walter Jones Historical Park, the Mandarin Museum is a true hidden gem. Take your kids back in time to see what life was like living under the oak trees 150 years ago as they explore the old homestead. Other exhibits include the Maple Leaf, a Union steamship sunk by a Confederate torpedo in Mandarin, as well as St. Joseph's Mission Schoolhouse for African-American Children, a one-room schoolhouse operated by nuns to educate local African American children. There are regular events too, like Music Under the Oaks every Saturday or the annual Winter Celebration. Admission: FREE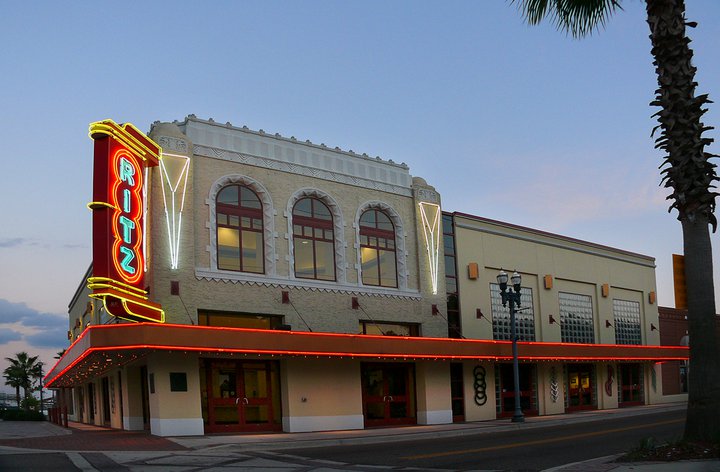 The Ritz Theater and Museum: In the heart of downtown is the historic Ritz Theater and Museum, dedicated to the rich African American history and culture in Jacksonville. Originally known as the "Harlem of the South," the building was renovated and reopened in 1999, and now houses a permanent collection of African American history, with Jacksonville's native sons, James Weldon and John Rosamond Johnson, story of how their song "Lift Ev'ry Voice and Sing" became the African American National Anthem a particular highlight. There's also a 1940s style "nightclub," and the opportunity to experience the gravity of the Civil Rights movement of the 1960s with a sit-in at a Woolworth's lunch counter. There are also regular performances, programs, and events every month. Admission: $8 for adults, FREE for children under the age of 3
Beaches Museum and History Park: Another great free option is at the beach, with the Beaches Museum and History Park, which is dedicated to preserving the history and culture of the beaches area. Exhibits cover art, culture, music, and history, and there are multiple buildings to explore, too, from an 1873 cabin to an early 1900s post office. For kiddos obsessed with trains, there's even a Mayport railway depot and a 1911 train engine! Admission: FREE
The Eartha M. M. White Historical Museum: A former slave, Clara English White worked to advocate for the poor in Jacksonville's LaVilla neighborhood, and that legacy was continued by her daughter, Eartha White, who founded the well-known Clara White Mission. Less known is the museum, which serves as a memorial to both women, as well as a showcase for the impact they had on the Jacksonville community. Admission: FREE
Fort Caroline National Memorial and Timucuan Preserve: In Arlington, you can revisit the site of 16th-century French exploration. In addition to hiking trails, there is plenty to do, like visiting Kingsley Plantation, tours, storytelling experiences, and animal exhibits at the Ribault Club. Admission: FREE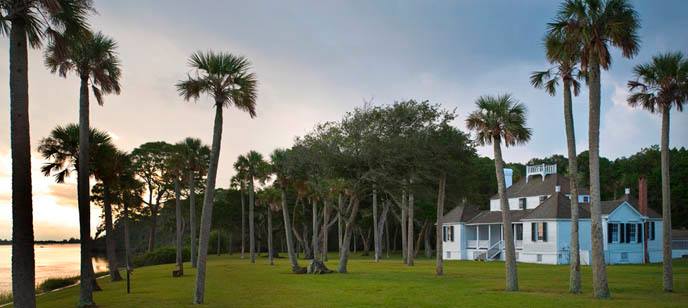 The Merrill Museum House: Step into history with a tour of the Merrill Museum House, one of the last homes of its kind. The fully furnished home in Northeast Jacksonville shows what life in Jacksonville was like in 1903, including how people survived the summer heat with limited electricity (yikes!). The home is also a marvel of Victorian architecture. Admission: FREE, tour reservation required ($10 requested donation)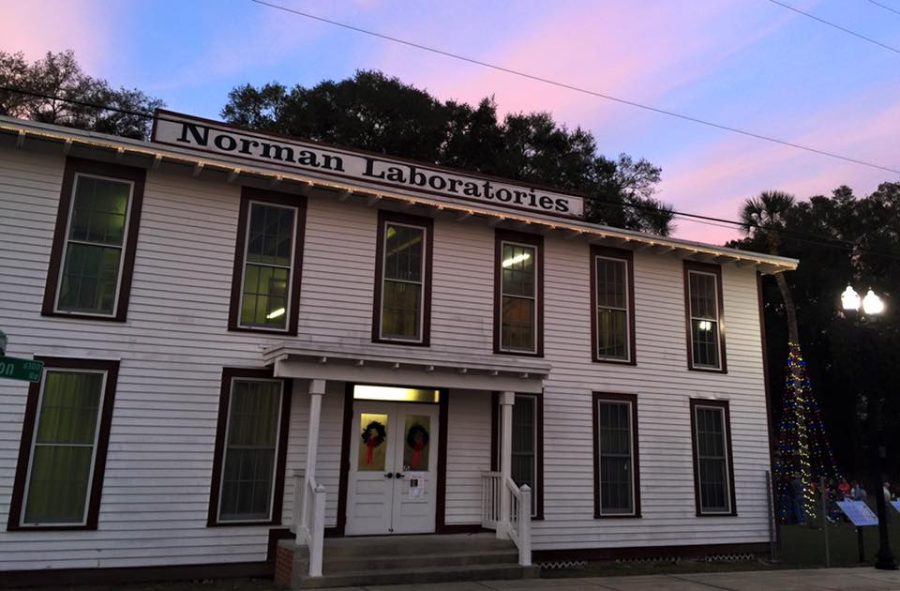 Norman Studios: During the silent film era, Jacksonville was where many film studios chose to make their home. One of them, Norman Studios, is notable because it was the only studio to feature casts made up entirely of African Americans, at a time when they rarely were given positive roles. The studio produced numerous short films and eight feature-length films, one of which has been restored and protected by the Library of Congress. After the film industry left Jacksonville, the studio was abandoned and left dilapidated in Arlington, until a resident realized their significance. Now, they are being preserved and restored, with tours open to the public through the ongoing process of turning it into a learning, research, and tourism center. Admission: FREE
The Clay County Historical Society Museum: In Green Cove Springs, your kids can step back in time and see what life was like in Clay County 100 years ago. There are models of an old country store and kitchen, a historical railroad collection, vintage clothing, dolls and dollhouses, and more. It all showcases what Green Cove Springs was like during its "Resort Era," when tourists wanted to take advantage of the "medicinal" springs and riverboats. Admission: FREE, donations appreciated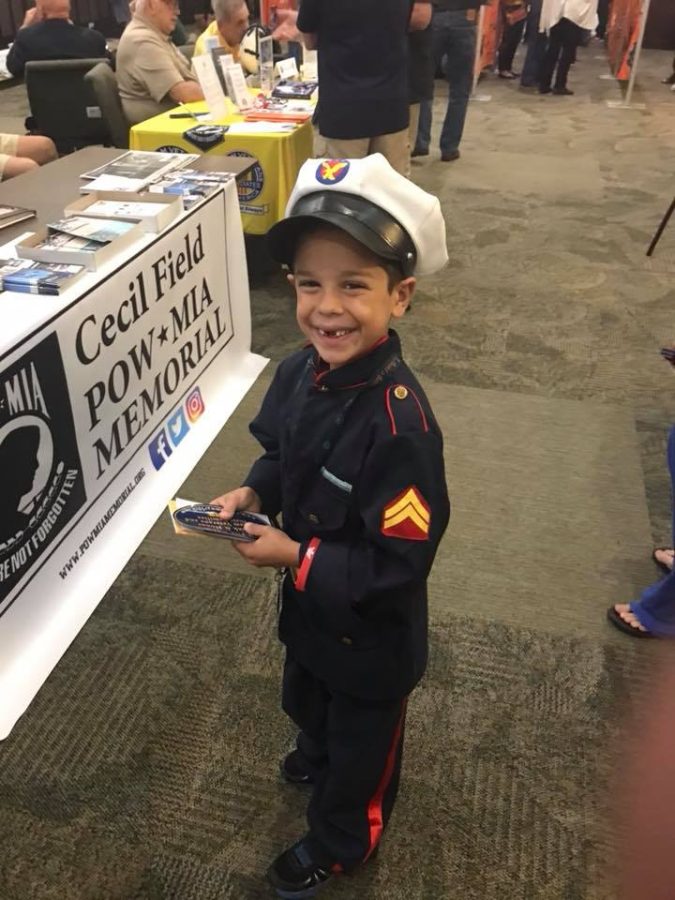 The Military Museum of North Florida: For kids who love trucks or are obsessed with all things military, head down to Clay County to check out the Military Museum of North Florida. Located on a former military base where fighter pilots trained, the museum honors veterans from all branches and of all conflicts, with exhibits from the Seminole Wars to the current War on Terror. The curator is a retired Royal Marine who fought in WWII, and there are military vehicles on display from the Korean War to present day. There are also events to honor various days in military history. Admission: FREE, donations appreciated
Camp Blanding Museum and Memorial Park: Currently, Camp Blanding is used for training members of the National Guard — but it has a rich history, particularly in WWII, which you can learn all about at the Camp Blanding Museum in Starke. Located in a restored WWII building, exhibits include a display of domestic and foreign weapons, refurbished WWII barracks, photo exhibits, uniform displays, and more, all of which serve to tell the story of Camp Blanding and the units which served there. The Memorial Park honors nine Army Infantry Divisions and the 508th Parachute Infantry Regiment, as well as Purple Heart and Medal of Honor recipients, and Prisoners of War. Admission: FREE, donations appreciated
Amelia Island Museum of History: Heading north to Nassau County, the Amelia Island Museum of History is located in Fernandina Beach, inside the old Nassau County Jail. The museum covers the history of the area under eight different flags, as different countries held sway over Amelia Island at different points throughout history. There are also scavenger hunts, ghost tours, and pub crawls! Admission: $8 for adults, $5 for students and military, FREE on Fridays 4–6 p.m.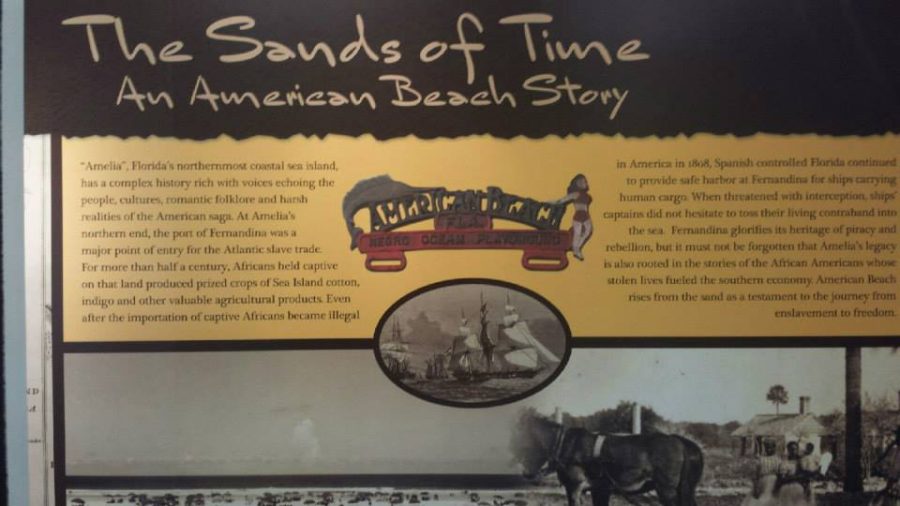 American Beach Museum: Also located on Amelia Island, the American Beach Museum invites you to step back into the Jim Crow era and revisit American Beach, created for African Americans in 1935. The beach was founded as a way to give local African Americans the chance to enjoy "recreation and relaxation without humiliation," and served as an escape from the segregation and racism that was so pervasive. African Americans would travel from all over the country to visit, including Ray Charles, Zora Neale Hurston, James Brown, and more. Now, the museum aims to preserve that legacy and culture. Admission: $4 for adults, $2 for students
The Maritime Museum of Amelia Island: Dive in to hunt for buried treasure! This new museum is all about pirates, sunken ships carrying gold, and the treasure fleets of France and Spain. Artifacts from actual shipwrecks, including real treasure, is on display, and during your tour, you might come face-to-face with a treasure hunter or a pirate! Admission: $5 for adults, FREE for children under the age of 12
The Museum of Contemporary Art Jacksonville: Your little art aficionados will love visiting MOCA, located in downtown Jacksonville. The permanent collection houses exhibits from legends of contemporary art, and there are also temporary exhibits that change throughout the year. There's an Art Explorium for kids, with 16 interactive stations that allow them to engage with basic art principles, while the Art Aviators program is designed for children with Autism Spectrum Disorders (ASD) and other special needs. Admission: FREE the first Wednesday of each month during the Jacksonville Art Walk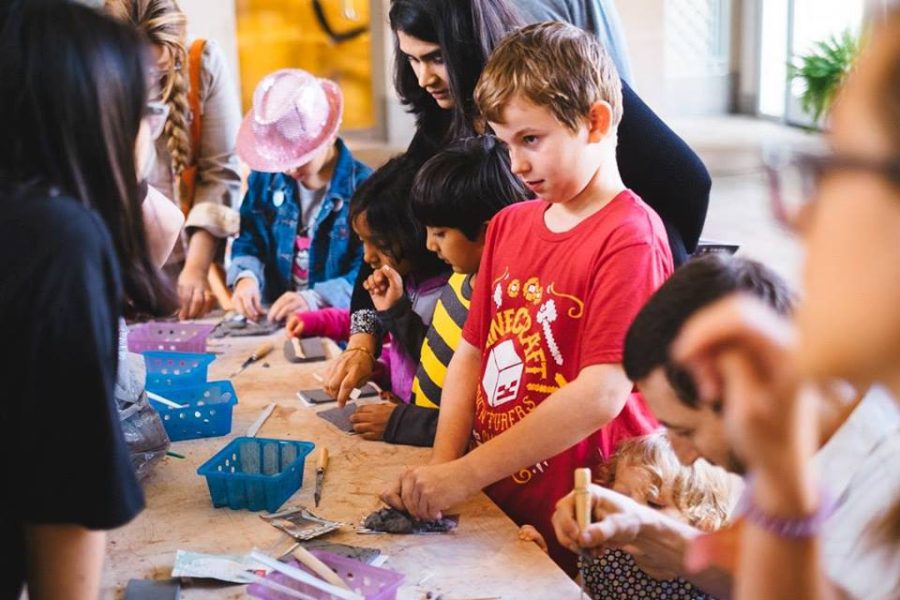 The Cummer Museum of Art and Gardens: Located in Riverside, the Cummer Museum is a Jacksonville treasure. The permanent collection contains over 5,000 works of art, spanning thousands of years. Especially fun for kids is the Art Connections area, with hands-on art experiences, art classes, and special tours just for kids. Also, be sure to pencil in Summer Fridays at The Cummer Museum of Art & Gardens presented by PNC Bank – enjoy free admission to the Museum's permanent collection and gardens from 4-9 PM every Friday evening through September 6th! Each Friday will feature free entertainment, such as live music, art activities, lawn games, lounge areas and more. Admission: FREE on Tuesdays 4–9 p.m. and the first Saturday of each month
The Museum of Science and History: On the Southbank by Friendship Fountain is the Museum of Science and History or MOSH. One of the city's most popular museums, kids can learn all about science and history with interactive, hands-on exhibits that are both fun and educational, for adults and littles alike. Admission: Discounted rate of $6 for preschoolers through their Littler Learners program
What is your favorite local museum?