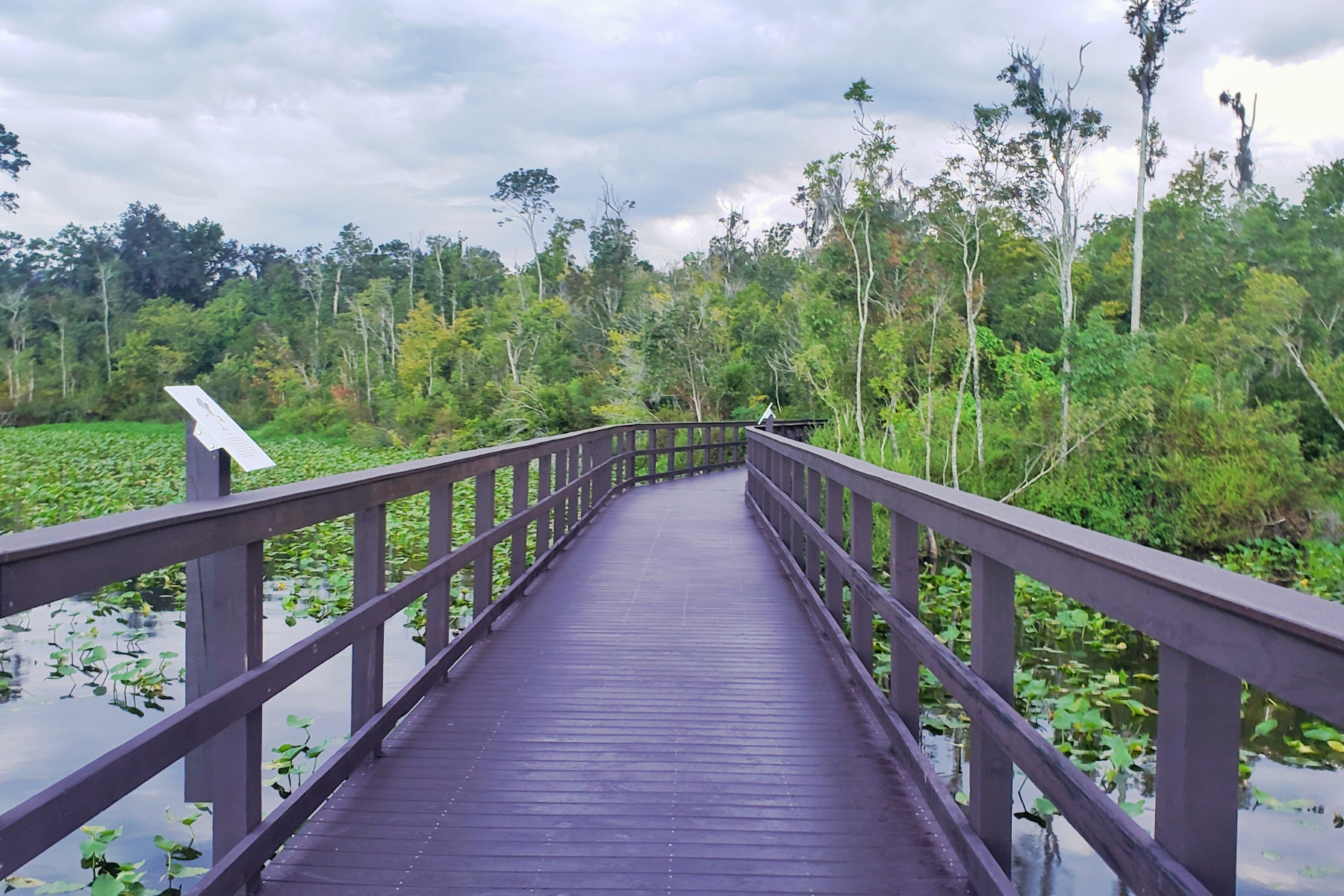 My family and I love living and playing in Clay County. Our toddlers are very busy, and if we don't leave the house in the morning, it can very much be upside down. I keep the list of parks around our county on my phone, and I try to rotate them weekly. Here are my top parks in Clay County and an added bonus park across the St. Johns River.
Camp Chowenwaw Park
A beautiful 150-acre recreation site on Black Creek, Camp Chowenwaw Park is located in Green Cove Springs near its confluence with the St. Johns River. The park offers camping, event facilities, hiking, fishing, kayak access, volleyball court, picnic areas, a seasonal pool, museum, nature center, and a playground. Take the boardwalk out over the water and you might get a glimpse of a manatee or two, or take the main trail and learn about Florida's native foliage.
Foxmeadow Recreational Park
Located in the northern section of Clay County, Foxmeadow Recreational Park offers a large covered pavilion, two small pavilions, a double tennis court, an exercise trail, a practice soccer field, a basketball court, an all-purpose ball field along with horse riding trails and an equipped playground — all throughout its beautiful 19+ acres.
Moccasin Slough Park
Moccasin Slough Park is a 255-acre parcel located off of Highway 17, east of the St. Johns River, and contains 3,000 feet of frontage on the river. This park includes a large playground, 2 working trails totaling 4,245 feet with 8 fitness stations, a covered pavilion, and a picnic area.
Moody Avenue Park
Moody Avenue Park is a fun park with a huge playground set, swings, musical instruments, shaded picnic tables, a pavilion, ADA ball field, restrooms, and two large multi-purpose fields.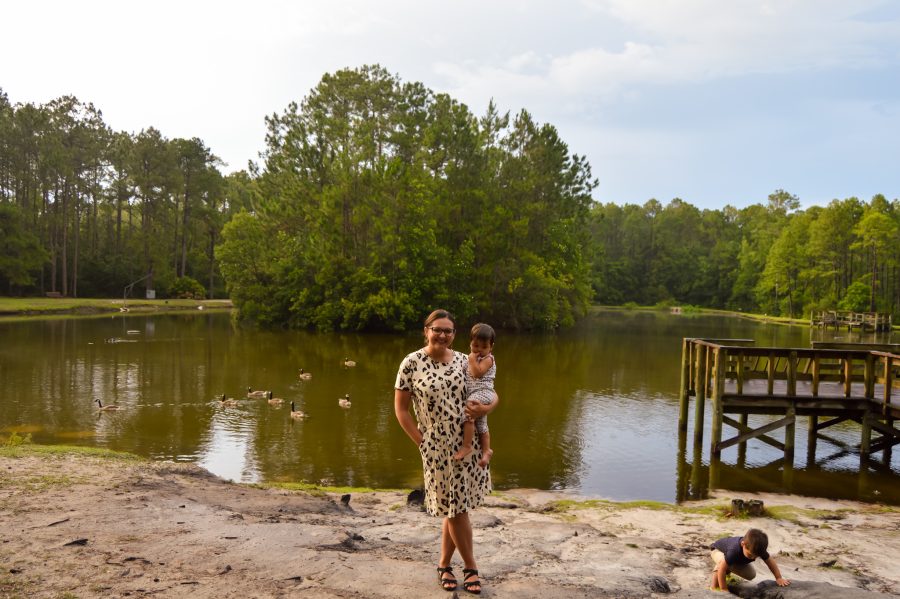 Ronnie Van Zant Park
One of the most well-known parks in Clay County is Ronnie Van Zant Park. This park has a lot of amenities to offer and stays busy throughout the week. Choose from the playground, disk golf course, tennis/pickleball courts, basketball courts, soccer field, softball field, volleyball court, a nature trail, and a fishing pond with piers.
Spring Park
Spring Park is located on the beautiful St. Johns River and includes state-of-the-art playground equipment for children of all ages and numerous covered shelters for family gatherings, picnics or just relaxing in the shade. It has a splash pad that uses spring-fed water, which my children adore — I highly recommend bringing an extra set of clothes and towels while visiting.
Bonus Park: Alpine Groves Park
If you are up for leaving Clay County and driving over the bridge to St. Jones County, I highly recommend visiting Alpine Groves Park, which is one of the best places to watch the sunset on the river. You will run into a lot of photographers during the golden hour at this park, which spans 54.5 acres throughout Northwest St. Johns County. The many unique features for visitors of all ages to experience and explore include recreational activities, three unique Florida habitats, and historic structures. Picnic tables are conveniently located near the parking lots, along with an orange grove-themed playground, bathrooms, and outdoor pavilion.
Have you visited any of these parks lately? If so, which one is your favorite? Comment below!