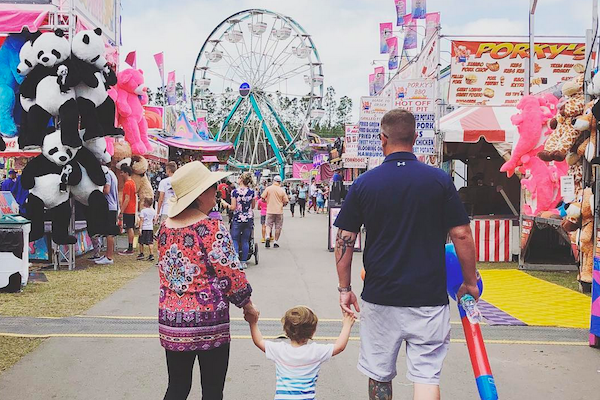 Clay County, south of Jacksonville and Duval County, has been growing rapidly. From Oakleaf Plantation to Fleming Island to Orange Park, families are increasingly drawn to the area for its good schools, low cost of living, and low crime rate, while still being conveniently close to Jacksonville and all the city offers.
I was raised in Mandarin while my husband was raised in Arlington; when it came time to buy a house, it was all of the aforementioned things that drew us over the bridge. But we also had no clue just how much there was to do in the area! With great dining, amazing parks, and endless entertainment, Clay County has so much to offer.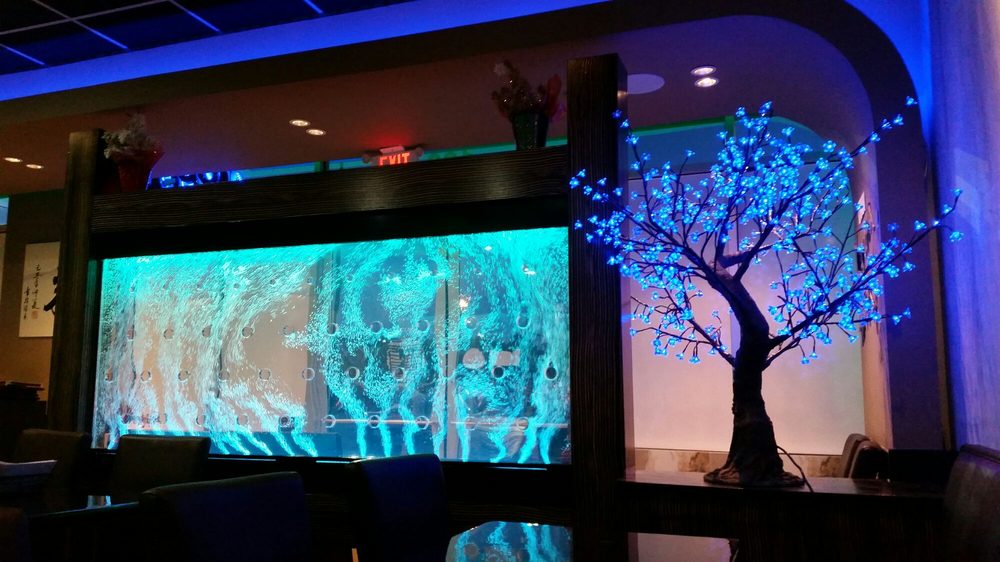 Where to Eat
As a wannabe foodie, I've been really enjoying discovering the many awesome dining options in the Clay County area. And, lucky for me, there's no shortage of great places to eat!
Explore different cultures: One thing I was really pleasantly surprised by was how many Asian and ethnic restaurants there are. Many of them are incredibly affordable, and all of them are delicious — these are just some of our favorites.
If you've ever been to Hawaii, you've probably experienced L&L Hawaiian BBQ. Now you don't have to travel all the way to the islands to try it; the only location on the East Coast recently opened not far from the Orange Park Mall! (My favorites: the beef kalbi and the spam musubi — yum!) Off Wells Road is Korean BBQ House, a hidden spot with great authentic Korean food. We all know that pho has been having a moment lately, and I'm convinced that Little Saigon, a hole-in-the-wall behind Red Lobster on Blanding and Wells, has some of the best in the entire Jacksonville area. Fancy Sushi is technically in Jacksonville, not Clay County, but its location off Collins Road is too close to ignore because this small sushi spot was really, really good. Lum Thai has become hands-down one of my favorite restaurants, with authentic Thai food that is not only delicious, it's also a work of art. 5FX Ice Cream in Orange Park serves… well, ice cream and coffee, but it also has delicious taiyaki (a Japanese fish-shaped cake) and patbingsu (a Korean shaved ice dessert served with sweet toppings). Gojo's Caribbean Cafe on Wells Road has some amazing jerk chicken, while El Pegao on Kingsley has can't-miss Puerto Rican food. In Green Cove Springs, you can find Mush Armenian Kitchen with great Middle Eastern food.
Where to take the kids: We've taken our kids to a lot of the ethnic restaurants I mentioned above, but there are other spots that have quickly become their favorites, also. Grumpy's in Orange Park is one of my husband's top breakfast spots, and my kids love it, too. Don't let the name fool you; the staff is actually very friendly! The famous Metro Diner has a location on Kingsley Avenue if you're in the mood for some chicken and waffles, or if you want biscuits, head over to Fleming Island to visit Maple Street Biscuit Company. Wicked Batter Cafe is a brand-new restaurant on Blanding Blvd with great offerings for breakfast and lunch, but they also sell freshly baked bread, biscuits, bagels, and sweets (like cupcakes — yum!), as well as some great cheese boards! Their kids' menu is super affordable, and even has a little cheese board that comes with fresh fruit! The Lunchbox Deli, located right across from the Orange Park Medical Center, and is an obscure little gem. It has great soups and sandwiches for lunch, but the real treat is their desserts, especially the cake pops! Mackey's Munchies, formerly located in Fleming Island and now in Orange Park, has some really yummy Cajun food; they have delicious gumbo, po'boys, and — best of all — beignets! Of course, we can't forget Whitey's Fish Camp in Fleming Island, with seafood you can eat overlooking Swimming Pen Creek. Charlie's Southern Bistro in Green Cove Springs has really delicious — wait for it — Southern food, with mouth-watering fried chicken. Another great option for Green Cove Springs is Farmers In The Deli, with scrumptious sandwiches and salads. Finally, every kid loves Italian food, right? The best spot by far in my humble opinion is Sorbello's in Orange Park. Everything there is prepared fresh to order, and you can tell!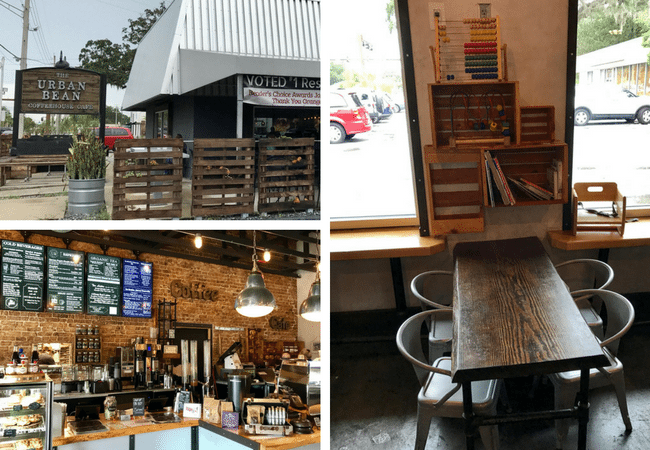 Need coffee? There are some great coffee shops in Orange Park. Urban Bean on 17 is practically famous, with a great little patio and amazing breakfast options. In Fleming Island, make sure to stop by Crazy Beans Coffee, which has an expansive menu and plenty of options for people with allergies or specific dietary needs, like gluten-free, vegan, and dairy-free options. Finally, there's Rise 'N Grind, a cozy little spot located inside the Orange Park Mall. It's not only got great coffee, but there's also a comfy little seating area where you can relax, read a book, or get some work done while you sip your cappuccino.
Date night: I tend to avoid chain restaurants, but Ted's Montana Grill on Blanding is, in my opinion, not your average chain. Everything is made fresh, you can see the farms where their food is sourced from, and it's all delicious. In Fleming Island, Peppers Mexican Cocina is a new restaurant that has amazing upscale Mexican food, as well as several gluten-free options. Talons in Eagle Harbor is a great spot for a romantic meal, offering great food without crazy prices. For a more casual date-night, stop by Brewer's Pizza on Blanding, a brewpub with craft beer and pizza that is practically famous.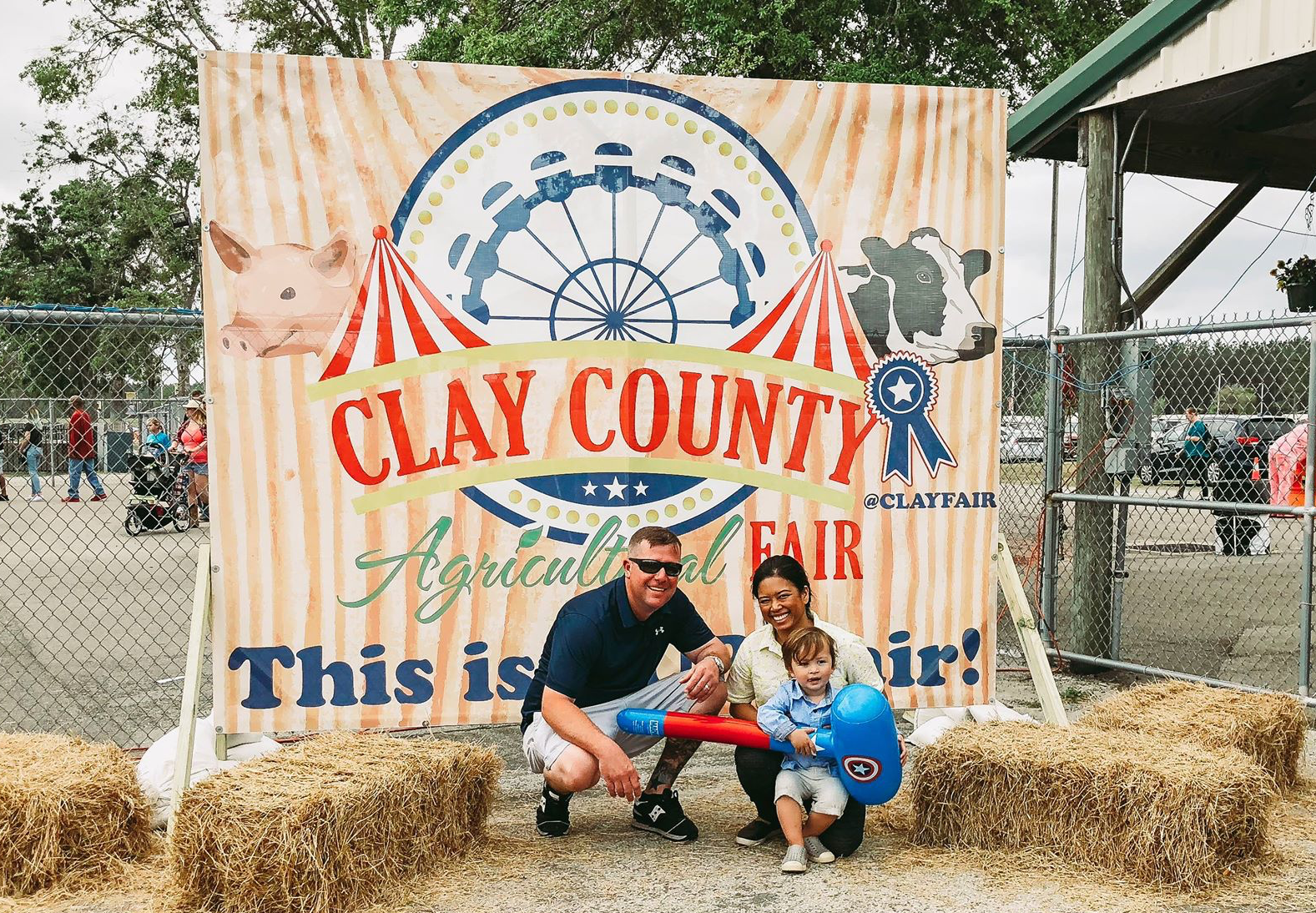 Things to Do
There is a lot to do in the Clay County area, whatever you're into! Every spring, the Clay County Agricultural Fair offers entertainment, exhibits, and fun for all ages. For movies, you can check out the latest blockbuster at AMC Theaters on their IMAX screen. In the Oakleaf Town Center, there's the newly built Epic Theatres, which has a more grownup vibe, in my opinion, and the seats fully recline. There's also a full bar with a seating area if you want to hang out for a bit before or after your movie.
Want to do something more active? Check out Splitz, which just opened on Youngerman Circle, where you can go bowling, play games in the arcade, or have fun with laser tag. There's also Skate Station Funworks in Orange Park. My husband loves playing golf at Eagle Harbor, where the course is gorgeous but also affordable. And while this is on the Westside, it's still close enough to recommend — the Batt Family Fun Center is one of our favorite spots. They have bowling, including mini-lanes for kids, pool tables, laser tag, an arcade, and (one of our favorites) indoor glow-in-the-dark miniature golf!
Basketique is a little hidden wonder in Orange Park, off Kingsley. There's a boutique and gift shop, but what makes this place special is its tea room, where you can take in a high tea! Looking for some relaxation? Pura Vida Body and Mind Spa in Fleming Island can massage your stress away, or head over to Oakleaf and stop by Secret Nails and Day Spa for a pedi and a glass of wine. If you're wanting to get some shopping done, there's the Orange Park Mall, of course, but if you're looking for something local, head over to The Eclectic Cottage across from Orange Park High School, where you can find artisanal goods, vintage furniture, and more — including some toffees you just have to try.
Best Parks
Jacksonville is notorious for its crazy large park system, but Clay County is no slouch in that department. There are some amazing parks here that are great for letting the kids play. Clarke House Park must be mentioned, with the incredible castle playground, plus the historic Clarke House, nature trails, and gardens. The Orange Park Sports and Recreational Park is where my son played T-ball, but it's also got tennis courts for some family exercise, or you can let your kids play on the newly remodeled playground. There's also the Orange Park Skateboard Park, which is FREE. Somer's Sunshine Park was built in honor of Somer Thompson, with a playground and gardens to attract butterflies, which Somer loved.
In Fleming Island, you can stop by Moccasin Slough, which has fitness stations, nature trails, and a great playground, plus a big field where kids can run, toss frisbees, or play catch. Camp Chowenwaw sits at the mouth of Black Creek and was originally operated by the Girl Scouts. Now, anyone can enjoy their cabins, fishing pier, museum, canoe launch, swimming pool, playground, and nature trails.
And of course, no one can forget Spring Park. Located right on the St. John's River, it has a brand-new playground, a splash pad, a swimming pool, picnic tables and pavilions, spots to go fishing — it's even a great spot for family photos, with all the gorgeous scenery there.
Birthday Parties
If you're looking for a great spot to have a birthday party, there are fantastic options in Clay County. All of these places are fun on their own, too, but they're perfect when you're looking to plan an exciting party. Get Air Orange Park is a brand new facility that has a trampoline zone, dodgeball, foam pit, tightrope, ninja course, fidget ladder, even massage chairs for mom and dad to relax in! They can also make accommodations for kids with special needs, so it's perfect if you want to have an inclusive party.
Jumperz Fun Center has tons of activities for an awesome birthday party, like escape rooms, an inflatable jump zone, a Battle Zone with "Bazooka Ball" (a glow-in-the-dark combination of laser tag and paintless paintball), an arcade, and more! They even have a special area just for toddlers, with smaller inflatables and foam blocks.
O2BKids! in Fleming Island has tons of fun stuff, with classes like gymnastics, dance, and karate, but they also have stellar birthday parties. You can pick a theme that your kiddo will like best, from pirates and princesses to superheroes and sports, and not only will you get to use their amazing facility, but your party will be customized to your birthday boy or girl.
What are your favorite spots in Clay County?