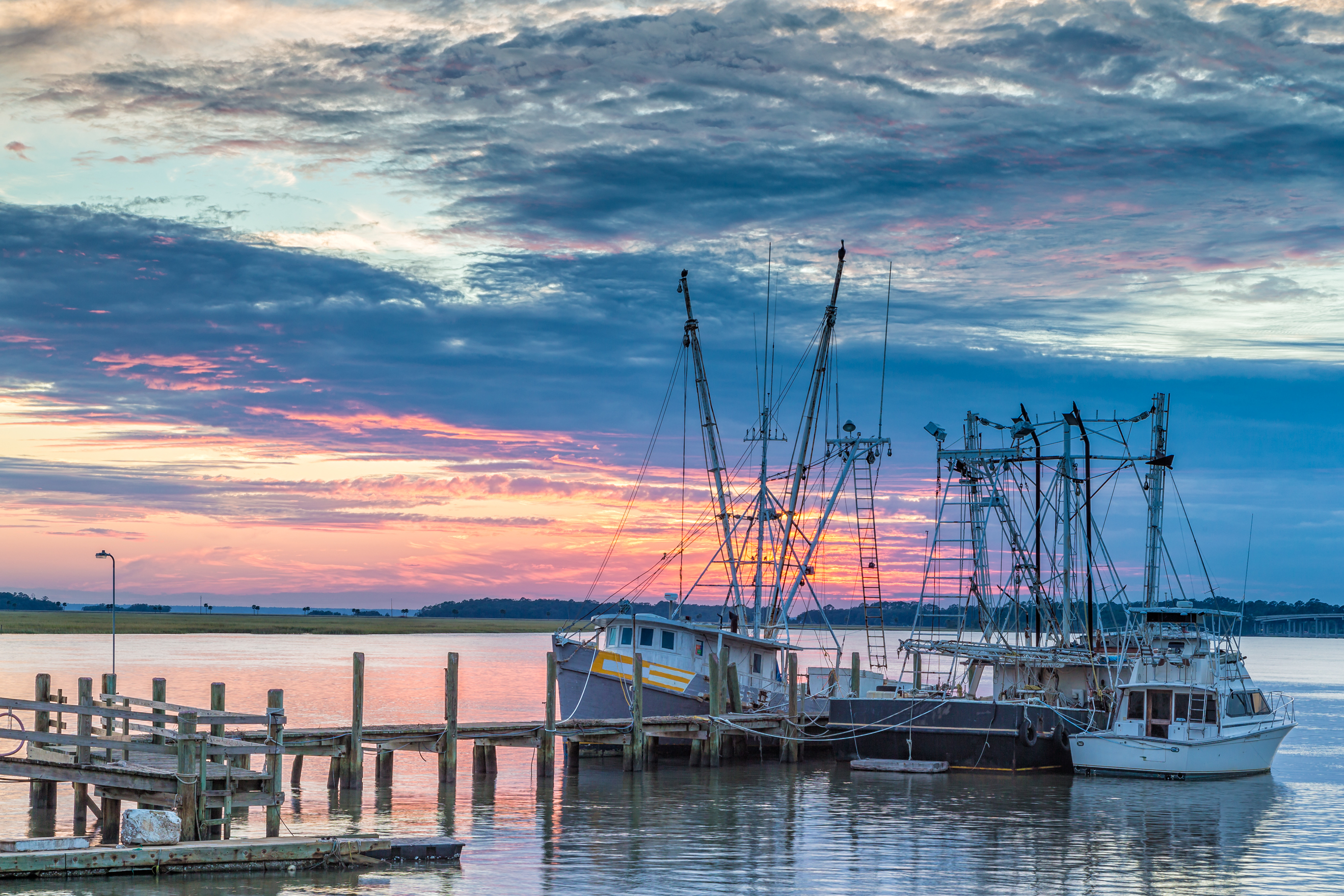 If you're a Jacksonville native, you may know the Mayport neighborhood as a shrimping community and military base nestled in the small beach town of Atlantic Beach. Only accessible by A1A, Mayport is considered West Atlantic Beach to the St. Johns Ferry. While Mayport is best known nationally as a Navy Port, it also boasts hidden gems that are perfect for local families and visitors.
As a military spouse who has lived in Jacksonville for several incredible years (and even on base in Mayport), I've had a fun time exploring and finding unique places and things to do in our immediate area. Below are some of our favorite spots right here in Mayport.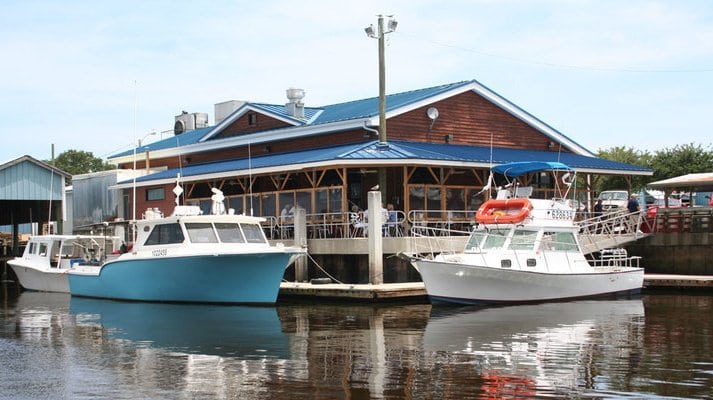 Eats & Drinks
With a variety of family-friendly restaurants, Mayport has a mix of eclectic and culturally rich eateries. While most are casual dining, there are some spots that any Jacksonville native won't want to miss.
Seafood: The no. 1 pick for a fresh, local seafood spot in Mayport is Safe Harbor Seafood Market and Restaurant. Serving up local Mayport shrimp, among other seafood dishes, it's the best place to bring the kids and enjoy the view of the river. It's also a great spot to bring guests to get a taste of local flavor. This Mayport spot is also home to a pretty extensive local seafood market.
Singleton's Seafood Shack is another great option for fresh-caught seafood on the water. There is a great view of the St. Johns Ferry from the dock and nice "divey" spot to hit if you are planning a ferry ride.
Juicy Mayport Get ready to get messy! This local spot is a place to go for that seafood boil of your dreams. Mayport shrimp, oysters, crab legs, scallops, mussels, crawfish, lobster…you name it, they have it! It's a great place to saddle up, have a cold one, and watch the Jags play, too!
Best Asian Food: You may not know this, but Mayport has some amazing ethnic and culturally rich restaurants.
Simply Tasty Thai is the real deal. As a Thai-brid (my mom is from Thailand!), this is some of the best Thai food Jacksonville has to offer. Located in a shopping plaza off Mayport Road near the Navy Exchange and Commissary, don't be discouraged by the appearance of the exterior. Inside offers a true authentic Thai vibe.
Hangar Bay Cafe & Gallery is a military-themed ramen and fried chicken heaven (yep, you heard that right). Owned by a Navy veteran, this place will make you feel like you stepped into the soup-nazi Seinfeld episode. You get what you get, but know that the Ramen is worth the visit.
Pho Viet is another small, casual eatery where you can get a large bowl of pho, indulge in some spring rolls and other fresh Vietnamese dishes.
Best Sandwiches: Speaking of culture, Sub Cultured is one of the best sandwich shops in all of Jax. This is a great place to grab a sub before heading to the beach or Hanna Park. They have the BEST fries and poutine I've ever had — try the Gypsy fries! And bonus points, they deliver in the area, too.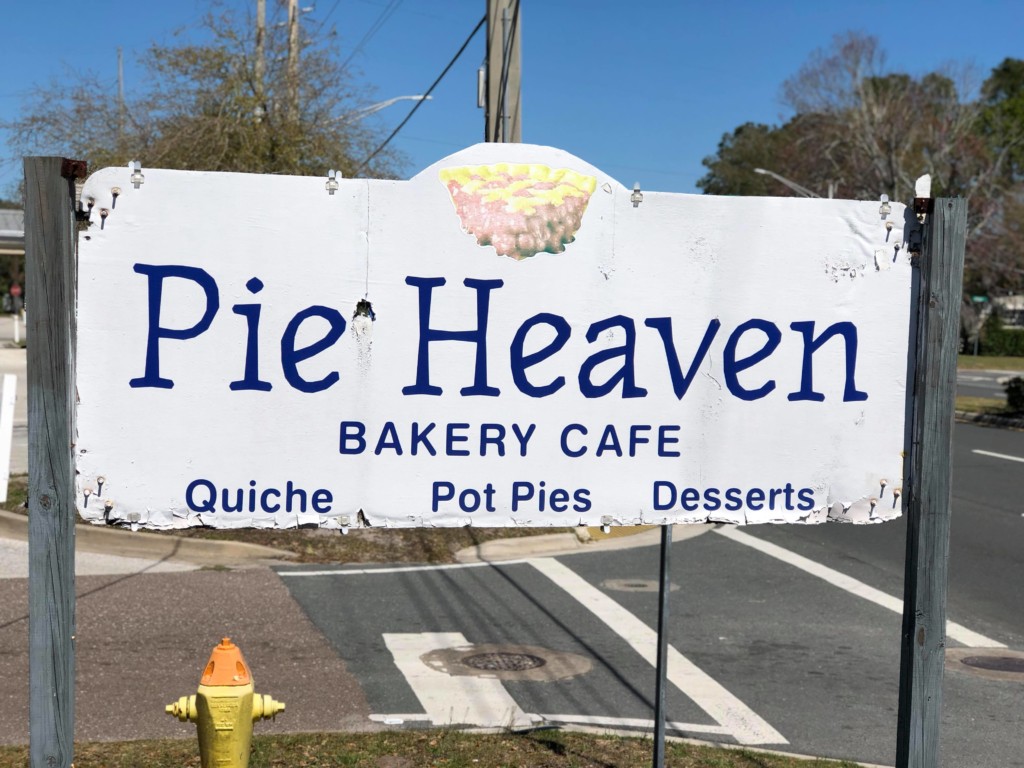 Sweet Treats: The popular choice for a sweet treat is Pie Heaven, and oh, Heaven it is! This little cottage has a huge variety of pies, sweet and savory, and has certainly made a name for itself.
Best Pizza: Tony Pepperoni is a hot spot and is has great reviews. You can buy by the slice and they deliver on base. Order the "legendary" Tony Pepperoni pizza and thank me later. You can't miss the cool pizza mural on the outside of the building.
Best Craft Brewed Komboocha: If you're a fan of the "booch," local favorite, Gnarbucha, has a large presence in the Jax and St. Augustine area and can be purchased at local farmer's markets and shops. They offer many distinct flavors and have a brew site right off Mayport Road. How awesome is that?
Almost Famous: Cap'n Odies Lounge was featured on Bar Rescue and given a complete facelift. Not suited for children, but if you are looking for a true hole-in-the-wall bar experience (karaoke, anyone?), this is the place for you.
Insider Tip: Food Trucks and Mayport are a perfect match. We have several popular food trucks that frequent the Mayport area.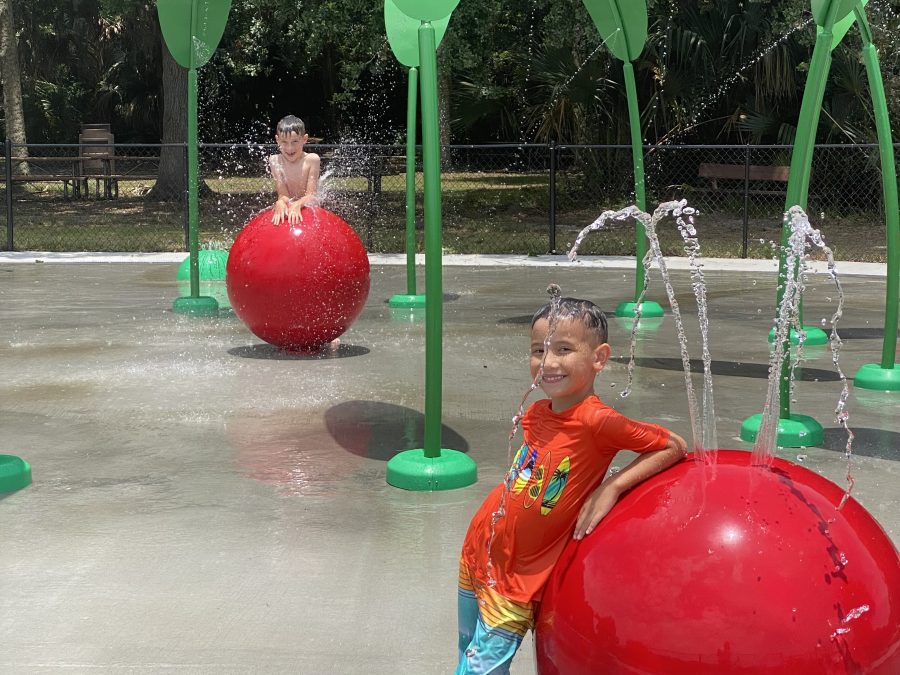 Fun Things To Do
From the beautiful Hanna Park to walking trails in Dutton Island Preserves, you will never get bored in Mayport.
Kathyrn Abbey Hanna Park: We love the splash pad at Hanna Park. It sits near a beautiful playground with new equipment (check out the zip line – my kids are addicted) and a lake with paddle boating and canoeing. Hanna Park also offers campgrounds, bike trails, hiking and some great spots for grilling a picnic lunch with the family and is a perfect place to hold birthday parties.
Take the kids to Donner Park and Gail Baker Community Center: Located west of Mayport Road near Pie Heaven, this is a beautiful park with lots of shade, a great playground, basketball courts, tennis courts, and a community center. This park is the home to many of the city's community activities, including outdoor summer movies, fall festival, flag football, baseball, and tennis. Outdoor bathrooms are open during weekdays.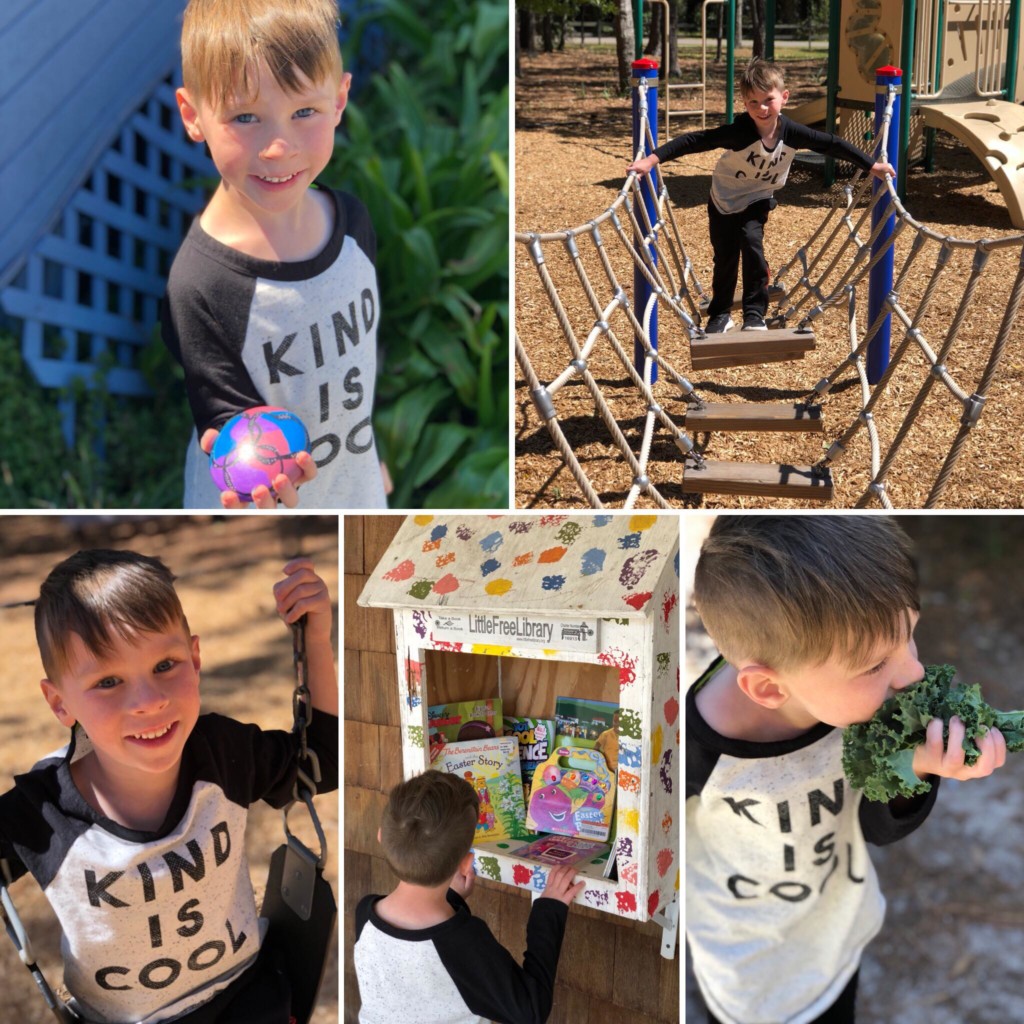 Beaches Rock Gym: A small bouldering gym west of Mayport Road near the bridge is a great place for kids and adults to climb. Take advantage of the $10 Tuesdays, where everyone climbs for only $10. Bonus, they do birthday parties!
Take a ride on the St. Johns Ferry: Change things up a bit, and a take a quick ferry ride from Mayport over to Little or Big Talbot Islands or even Amelia Island/Fernandina Beach, and explore great hiking and biking spots, beaches, parks and delicious dining options.
Take the kids to The Skate Yard: Located right next door to the Training Yard on West 3rd Street in Mayport. The Skate Yard training facility is one of the best parks in Jax. My kiddos love it and the staff is great! They offer summer camps, private lessons, birthday parties, after-school programs and more!
Located on Base
For all of you military transfers, there are so many fun things to do right here under your nose at the Naval Base at Mayport. Don't be shy, there are so many activities to enjoy — explore around and jump right in.
Windy Harbor Golf Club: This golf club is an 18-hole, par 72 golf course located on base, which includes a driving range and practice green. The clubhouse features a pro shop, Bogey's Restaurant, and you can even get golf instruction for adults and children. Sundays are family golf days and start at 3 p.m.
Pinz Bowling Center: The perfect spot for those super hot or rainy days, Pinz Bowling Center has everything you need for the beginner bowler (bumpers and ramps) to the seasoned league bowler (beers and pro shop).  Enjoy a juicy burger or pizza at Spinz or host your kiddo's next birthday party. Fun for everyone!
Beachside Bingo: Grab your lucky charms (not the cereal) and head on over to test your luck. They offer Bingo Nights, Lunchtime Bingo, Monthly Bingo Specials and Summer Family Bingo with different jackpots up to $10,000! Play via computer or the classic way on paper. Check out the MWR website for more information and times.
Fitness Center: The base has a state-of-the-art fitness facility that offers many group fitness classes as well as fitness programs for adults and kids alike. I personally love the Parent & Child workout room for kids ages 6 months to 6 years, where there is a small play area so the kids can watch cartoons and play with toys while you use the cardio and free-weight equipment.  Also, check out the natatorium which is an olympic-sized pool for year-round swimming, swim lessons, and even SUP yoga classes!
Health & Wellness
You might be surprised to find that Mayport is home to many fantastic fitness facilities. With a strong military presence in the area, there are plenty of places in the area to stay (or get) into tip-top shape. Some noteworthy places include The Training Yard, CrossFit JAX, and KAI Fitness.
SUP off of Dutton Island: Jax Surf & Paddle offers paddle boarding and eco tours here — be sure to check it out!
Hidden Gems
From an art gallery, brewery (say what?! oh yes, you read that right!), to the best surf spot in northeast Florida, here are some hidden gems that you must visit!
Art Gallery — Word Revolt : Have you noticed the rad, brightly colored, wave mural art in the Domino's Pizza strip center off Mayport Road? This is a place where local artists can display and share their art in a public space for free through grants and donations. Check out the Facebook page to get notifications for upcoming exhibitions and events.
Best Surf Spot — Mayport Poles: If you are an avid surfer, Mayport has one of the very best surf spots in the area. Right where Hanna Park meets the military base, there is a fun, "punchy" wave that breaks off the sandbar to the right and left. Best suited for the intermediate-to-experienced surfer, this spot can get a little crowded on weekends.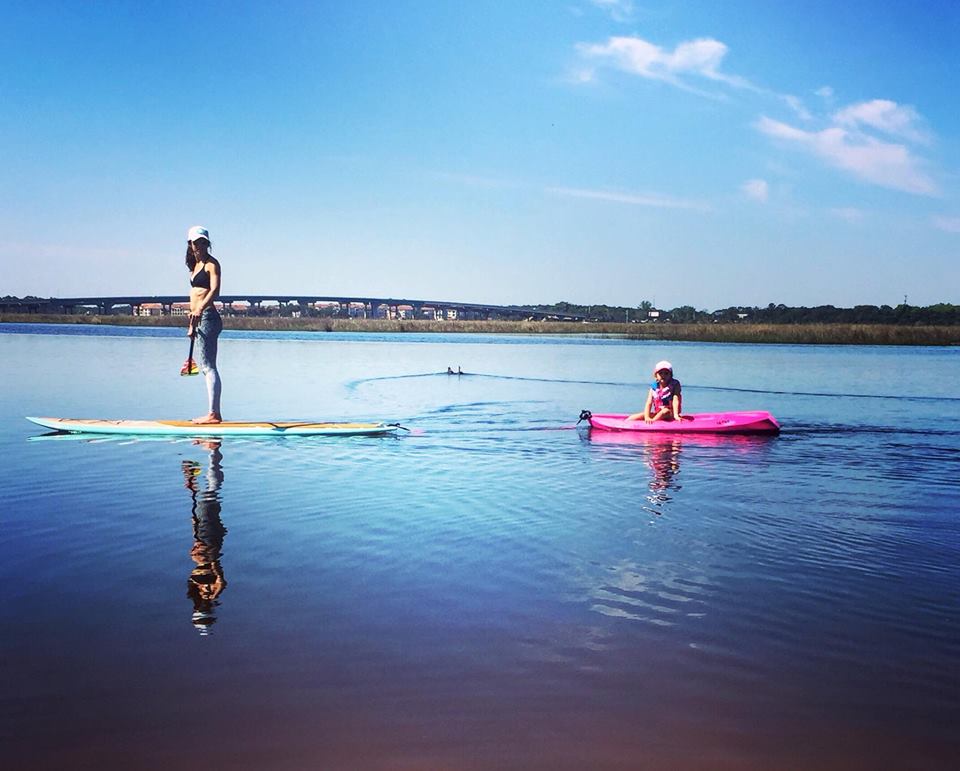 Explore Dutton Island Preserve: If you haven't explored Dutton Island Preserve, get your sunscreen and bottle of water and do it now. This park consists of 9,000 feet of nature trails, a fishing and viewing pier, a place to launch your SUP, canoe/kayak and plenty of picnic areas. It's an excellent place to bird-watch and for photography lovers to capture some beautiful images.
More Insider Tips: Get excited and keep your eyes peeled for the opening of Reve Brewing Company, a local craft beer brewery situated right off Mayport Road in the same strip center as Gnarbucha and Word Revolt.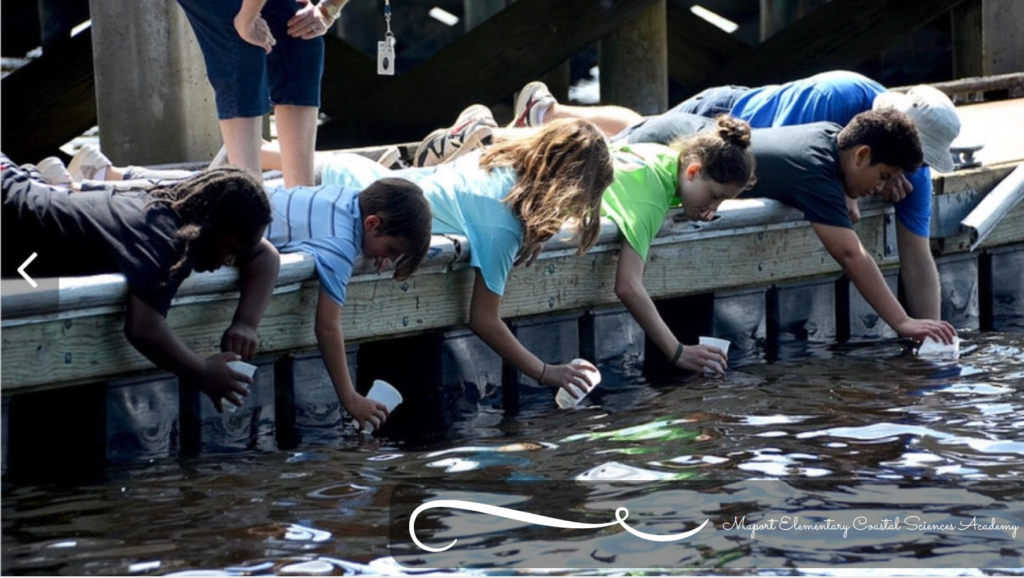 Education
Mayport is the home for two public elementary schools, one charter school and one public middle school.
Mayport Elementary Coastal Sciences Academy is home to the city's only immersive elementary aquaculture program. Students not only learn about coastal sciences through the indoor lab, touch tanks, and curriculum, but they also play an active role nurturing and protecting coastal wildlife in the area. These projects include habitat cleanup and study, animal rescue, and animal population restoration. The outdoor lab gives students hands-on experience learning about the St. Johns River and its wildlife, as well as the river's effect on the local economy.
Joseph Finnigan Elementary is an internationally benchmarked standards-based inclusionary school. It plays an important role in the Mayport community as it proudly serves the children and families of Atlantic Beach, Mayport, and the Naval Station Mayport. Many of the school's faculty and staff are former military members making them especially sensitive to the needs of military families. The school focuses on developing the academic, social and emotional needs of its children.
Seaside Charter, a tuition-free Waldorf-inspired charter school uses a whole child teaching methodology. The school seeks to foster each student's intellectual, social, emotional and physical development in a nurturing, arts and science-infused setting that inspires deep learning, a sense of environmental stewardship, and an appreciation for all cultures, the arts, and the ever-changing world.
Mayport Coastal Sciences Middle School teaches students to become self-directed researchers, analytical thinkers, problem solvers, prolific readers and writers, and lifelong stewards of the coastal environment. The schools differentiated, inquiry-based teaching methodology prepares students to enter any high school accelerated program.
What other hidden gems or fun spots do you recommend in Mayport? 
Check out our other Live Like a Local posts, featuring hidden gems and hot spots throughout Jacksonville and the surrounding area.