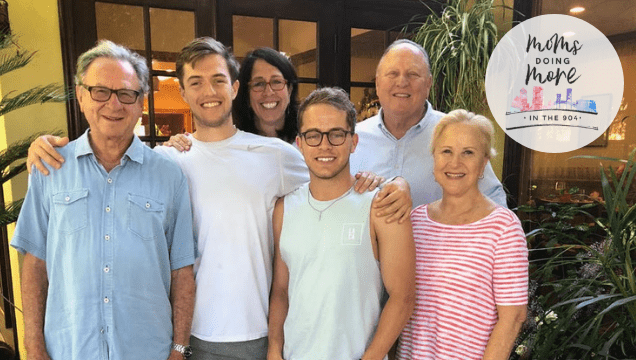 Donna Orender is a true example of how hard work and determination leads to success. After graduating as a five-sport athlete in high school and continuing as an all-star basketball player in college, Donna became one of only 20 women to play in all three seasons of the Women's Pro Basketball League (WBL). She was the first president of the WNBA and is considered a women's pro basketball pioneer.
Her experiences as a young girl playing sports in a time when that wasn't consider the norm drove Donna to launch Generation WOW offering female leaders of tomorrow support and encouragement from those who have paved the way. WOWsdom; The Girl's Guide to the Positive and Possible is a product of that vision where the WOW of young girls meets the wisdom of women.
In addition to being a successful business leader, Donna is the mother of 21-year-old twin sons, Jacob and Zachary, so she is no stranger to striking a balance between raising a family, work, advocacy, and that much needed time to recharge.
Tell us a bit more about your volunteering and advocacy work, your family, and your interests.
As a young girl who played sports when young girls were not exactly encouraged or welcomed in the sports world, my life's work became both my vocation, a successful career in the business of sports and media and avocation, a passionate pursuit for elevating voices and opportunities for women and girls. Back in 2011 when I concluded my work leading the WNBA, the women's basketball association, as it's president, I knew that I wanted to dig in here in Jacksonville and create a platform that would be a difference maker for our city and our fantastic community of women and girls. People smile when they learn that I have twin sons, but they were and remain, very supportive of the work as they know it takes all of us to lift each other up driving the benefits of enhanced lives that we all seek. One of the highlights is when one of my twins Jacob, then a sophomore at Cal Berkeley and now a Captain of their men's basketball team gave a talk on Change and gender for our 1,3oo attendees at Generation W in 2016. It was powerful. His brother Zachary is working on some music that reflects his experience with the work and what it means.
What is the one thing that motivates you and pushes you to do more?
As a former professional basketball player, the athlete in me is always about more and better. There is always need and white space to color in, I always feel the need to take a step where I hear and see the call for action.
What is the biggest challenge you've had to overcome?
I always like to think of challenges as opportunities and they come in so many sizes, colors and shapes. There are professional challenges/opportunities, like making sure the WNBA would succeed despite so many strong and opposing points of view. Then there are the personal challenges of commuting between two cities, having a very high profile job and making sure that your family is together and happy and that you don't miss the stuff that is really important to you and your children.
How do you balance work, time with family and time for yourself?
I fear this is a challenge for so many of us. With never a lack for things to do, and a desire to do them better, my focus like many of us is not ME first. I think we as women are not raised that way. So, I put things on my calendar as if they were any other MUST do item that I must get done. This includes, hair, or nails and even a massage. At night, I do love TV and over time I've given over to watching a favorite binge when I can. I now understand that the things that I do for me actually are a benefit for everyone else. My creativity is expanded not to mention my energy and patience so investing in me is about investing in them. It all works out.
How do you define personal success?
Success is about having a keen awareness of what is important to you and then making sure that your journey is on that path. There are moments of success along the way, but personal success is ongoing and an always evaluative process.
What advice do you have for other moms?
The best advice comes from experience and hindsight. Really try to relax just a bit. Take deep breaths and look around you. Things do tend to work out. It is not easy. I hate to perpetuate myths that there is this nirvana that we are missing if we don't do everything right. Right is what works for you. Talk to people. I find that we have a lot to share given the opportunity and we need to make those opportunities.
Moms Doing More in the 904 is a series that highlights local moms who are making a big difference in our community. Want to tell us about an inspiring mom who is doing something great? Tag us on social media @JaxMomsBlog with the hashtag #MomsInThe904.