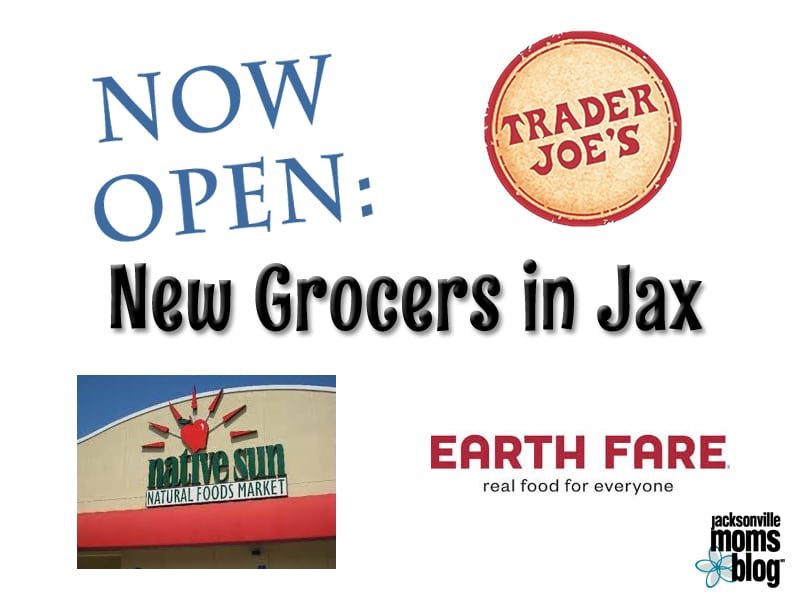 One of my favorite things about Jacksonville as a city is its potential for growth. 2014 has been a big year for consumers, especially in the grocery category. I'm not afraid to own the fact that a new grocery store is just the kind of thing that gets this mama going. Imagine my excitement when two new stores arrived this fall and one more is on the way.
Below is my take on EarthFare, Trader Joes and Native Sun. Before I get started, let's be clear that I believe there is no such thing as a perfect store. Just like my own eating philosophy, I am looking for a store that is at least 80% good which leaves 20% room for improvement. If you're a big foodie or into food politics, there is definitely some debate about the stores mentioned below.
The three stores listed below are known for and offer shoppers very different things. I am going to focus on what they do, what they offer and my experiences at the store. We can tackle the other stuff another time.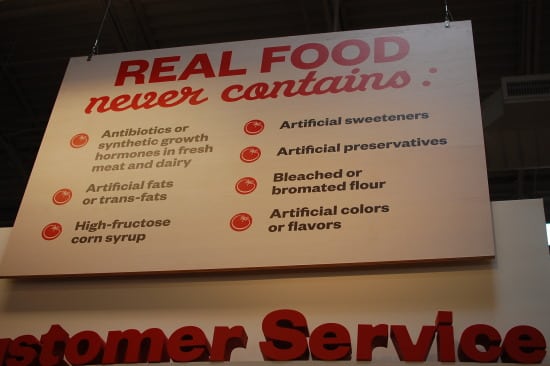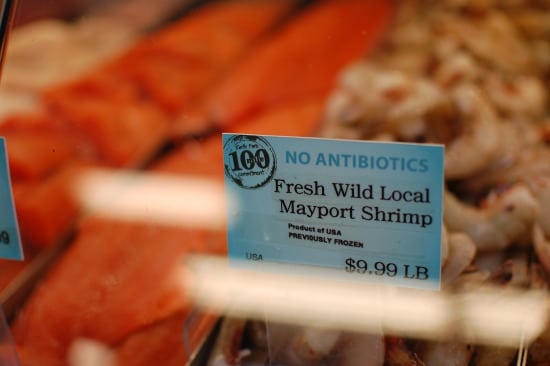 Until they announced a store opening in Jax, I had not heard of this North Carolina based chain. The more I looked into it, the more I liked it. EarthFare prides itself on offering products that are free of high fructose corn syrup (they were the first national chain to ban them from the shelf), artificial fats & trans fats, artificial colors, sweetners, flavors, preservatives, antibiotics hormones & synthetic growth hormones(meat and dairy) and no bleached or bromated flour.
EarthFare's mantra is real food for everyone. Typically and unfortunately in this country, healthier food choices tend to be more expensive. For this very reason, EarthFare is committed to lower prices and offers a loyalty program called Tomato Bank. You register online and earn points on food purchases and things like bringing your own reusable grocery bags. Every 100 points is $1 credit on your next purchase. If you are a military family, groceries are discounted 10% every time!
After shopping at several stores in Jax, I found EarthFare's organic produce and meats to be very competitive. I also love how EarthFare sells local produce. They define local as sourced within 100 miles and oval labels can be found on all local products. My top 5 favorite EarthFare goodies are….
1. EF Classic Organic Peanut Butter – I'm obsessed with PB. No need to stir this one which makes it a favorite among my pickier family members.
2. Kale Lemonade from the Juice Bar– Though sweet, there is no added sugar. Just apple, ginger, kale and lemon!
3. Thursday's $5 Daily Deal– If an adult buys $5 from the deli case up to 6 kids get a FREE take away meal (that can be eaten in the dining room attached to the store). Be sure to check out each day of the week's deal because they are equally as good!
4. Cranberry Pecan Chicken Salad– I'm drooling just thinking about it. Honestly anything from the pre-made deli counter is delish, easy and healthy when you don't feel like cooking.
5. Bulk Wall– The Bulk Wall has everything you could possibly want from seeds and nuts to treats flours and treats. They encourage you to sample which can be a lifesaver if you have a little shopper in tow.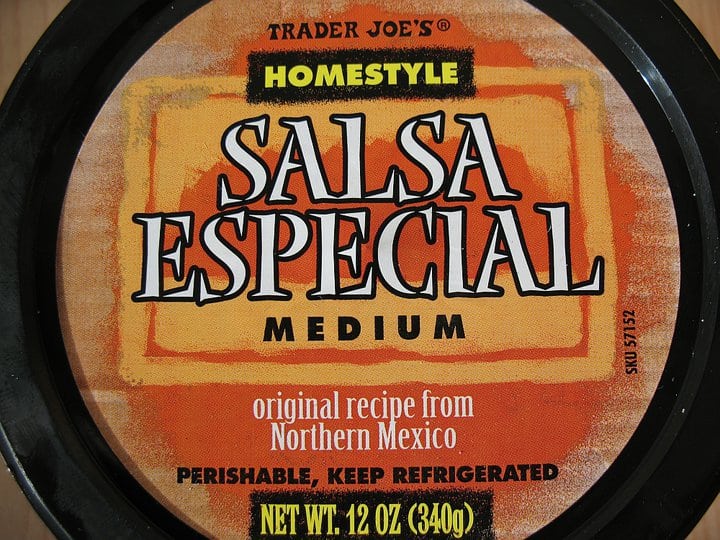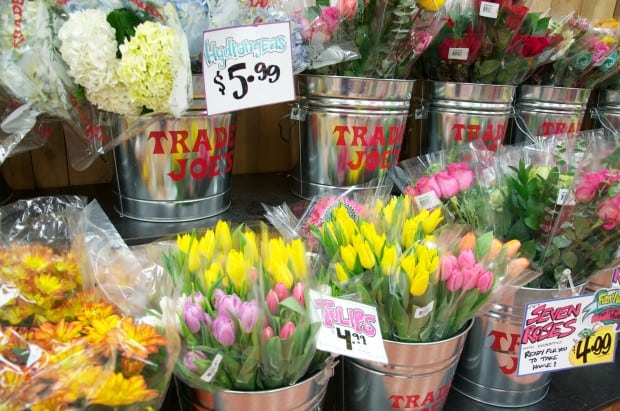 This store arguably caused the most buzz this fall. I even saw it used in a real estate flyer "this house is close to the new Trader Joe's." The store has a cult following, some mouth-watering foods and Jax was very excited they opted to open a store here.
TJ's is known for cutting out the middle man to pass on the savings to the shopper and you will find some pleasantly low prices. Though it offers a fair amount of organic items and has goodies made with healthy or "real food" ingredients, I wouldn't go so far as to call it a health foods store like some have thought. I feel that Trader Joe's niche is more specialty items and prepared goods. It is my go-to place if I've signed up to bring a dish to a party and I don't want to cook. Personally, I don't feel like I could do all my shopping there for the week. Here are some items you don't want to miss when you take a trip to TJ's…
1. Flowers: Trader Joe's flowers are not the run of the mill grocery store flowers. They are gorgeous and cheap. You can spot them right when you walk through the door, grab a bunch or two because they will brighten up your house or someone's day.
2. Salsa Especial: Growing up in Texas, salsa has always been a staple and I'm on a constant search to find one worthy of my high standards. Salsa Especial fits the bill. It's just the right consistency (not too chunky yet not too liquidy), just the right amount of heat (you can't eat the whole jar without a drink but you don't need to hose down your tongue with every bite) and it must be refridgerated (meaning it is fresh).
3. Nuts Nuts and more Nuts: Trader Joe's has a wide variety of nuts and everyone seems to love them whether they are covered in chocolate or laced with spice. Nuts can get expensive which is why TJ's is a good place to buy yours. Especially during the holiday season, these would be a great gift to give or have on hand for company.
4. Salads: Trader Joe's has some tasty pre-made salads, some are boxed and some are bagged. In Oct/Nov, they had a nice medley with kale, pumpkin seeds and pumpkin croutons to a lemon chicken arugula salad. You usually have to wait patiently because there are a lot of shoppers perusing the case but that's part of the TJ appeal.
5. Wine: Trader Joe's is known for it's Two Buck Chuck, the cheapest but greatest tasting wine available. I gotta be honest, wine that cheap that tastes good raises some red flags but there are plenty of other options including organic wine.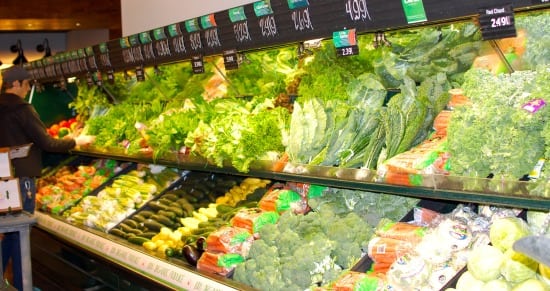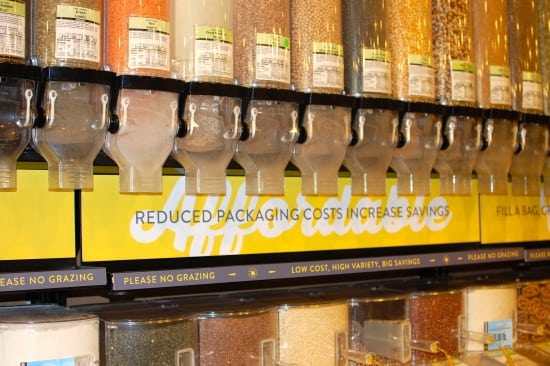 Though the new beaches store won't open until spring 2015 (in the old Body Central building), I wanted to give everyone a sneak preview of this local gem. Native Sun's trademark is offering the highest quality organic and natural products free of a growing list of unnecessary food additives like antibiotics, high fructose corn syrup, nitrates etc… This is the only grocer in Jax that does not allow any products with GMO on the shelves and are nationally recognized for it.
Many people mistakenly think that a smaller local grocer specializing in organic foods equals more expensive. Let me set the record straight. Native Sun has had the lowest price on organic milk for the last 18 years! Their bulk section is cheap because you save close to 50% when you aren't paying the shipping costs of those glass bottles they are usually stored. Sure there are some more expensive specialty items, but remember sometimes that is a smaller local business trying to make ends meat.
1. Produce: Native Sun's produce is beautiful. I know I think fruits and vegetables are gorgeous but it is true. Stocked with all organic and local produce when in season, Native Sun is as fresh as a farmer's market.
2. Take Away Items: From the hot deli to the refrigerated prepared food section, this is a tired cook's dream come true. The offerings are fresh, healthy and include raw items, gluten free and local favorites like Shakti and Present Moment. Don't miss the build your own flavorful salad at the Chopped bar. Consider yourself warned about the only gluten-free bakery in Jax, the donuts are dangerous.
3. Bulk Wall– Like EarthFare, your best deals on seeds, nuts, spices and grains are here. Not sure where you are going to store all your goods? Just buy some mason jars and label accordingly.
4. Primal Paste: This may be in the men's grooming section but women do not be afraid, it works. If you are a little wary about the possible side effects of aluminium in usual deodorants like me, try this. It comes in a jar or stick option. It's simple ingredients that leave you odor-free.
5. Local Bites: Native Sun loves to support local vendors. I spotted Fresh Jax's coconut bacon (seriously it tastes like bacon!), Sweetwater coffee (one of the few local and organic coffees), Community Loaves (heard they may dabble into desserts btw) and Wainwright's raw milk. When you don't have time to hit RAM on the weekends, it is nice to know you can find these goodies seven days a week.
The holiday season is in full swing as are the parties and family gatherings. Food will take center stage at some point this December so I encourage you to check out all the new options we have in Jacksonville.