We're not even quite to July yet, and my kids are already chanting "I'mmmmm bored" on a daily basis! Last year I came up with 10 kid-friendly day trips from Jax, and now I need more! So here are 10 MORE great places, perfect for a day trip or weekend getaway.
1. White Oak Plantation
White Oak Plantation, located in Yulee, Florida has a long history that dates back to 1768. In 1982, philanthropist Howard Gilman initiated a significant program for the conservation and propagation of threatened and endangered species on the property. Starting in 1993, The Howard Gilman Foundation hosted a variety of national and international conferences and seminars at White Oak directly related to its three fields of interest: arts and culture, conservation and the environment, and public policy. White Oak was also home to the Mikhail Baryshnikov Dance Studio, which housed an active artists' residency program, where noted choreographers and directors came to develop their craft. Pretty cool piece of history in our backyard!
Today, White Oak is still committed to protecting, promoting, and preserving wildlife survival on 7,400 acres of Floridian forests and wetlands. And YOU can visit them! White Oak's in-depth tours bring you face to face with the animals and people of White Oak's conservation programs. The tours are lead by wildlife experts, who introduce guests to their conservation programs, facilities, and some of the 27 species that call White Oak home, including rhino, giraffe, okapi, and cheetah. Step on board their open-air tour vans or trolleys and experience White Oak with all your senses.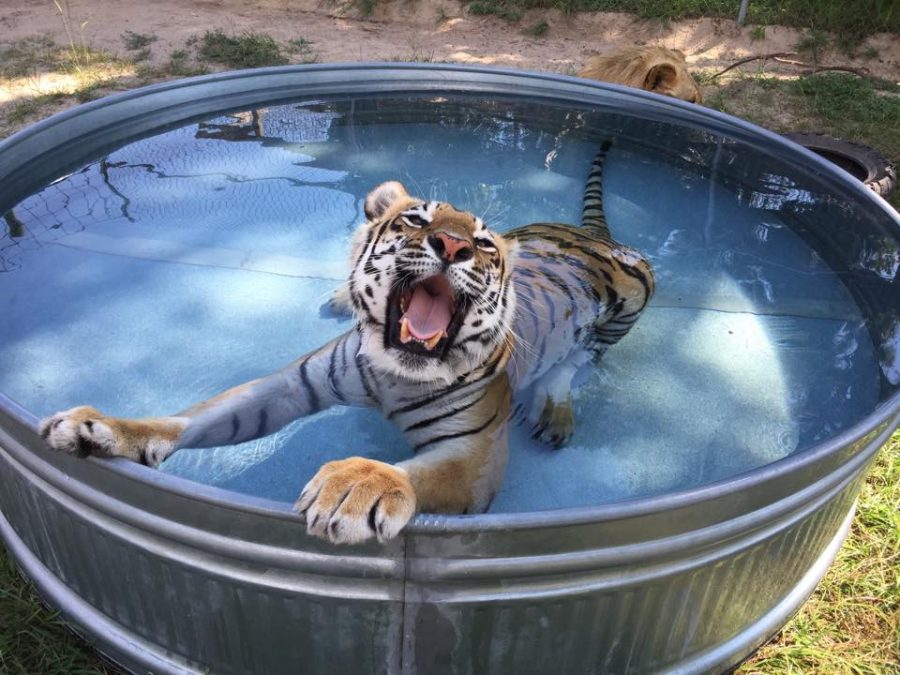 2. Diamond D Ranch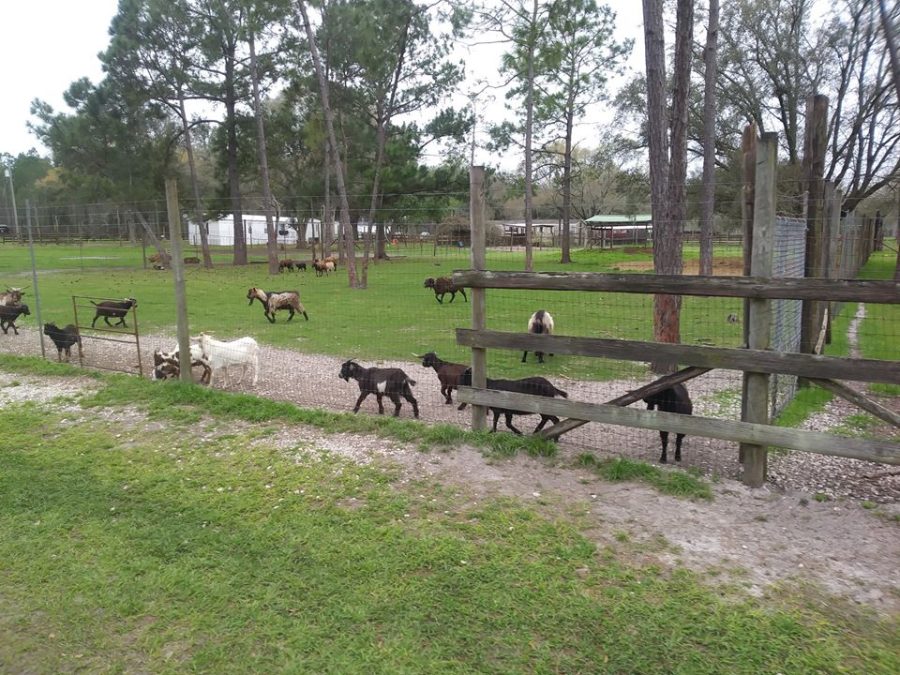 Diamond D Ranch is where you and your kids can find your inner Cowboy or Cowgirl! Located on the west side of Jacksonville off Normandy Blvd, close to Cecil Field, it's a super easy drive for a day of fun! Diamond D Ranch is a natural setting for horse lovers and the metropolitan person looking to experience the great outdoors. During your trail ride, your guide will tell you the history surrounding the ranch, dating back to the early 1800′s. As you ride around the ranch, you will see a variety of animals such as American Bison, Water Buffalo, Emus, Rheas, Deer, Sheep, Goats, Antelope and more. Riding through this breathtaking scenic forest you may see a variety of wildlife and many trees that are native to Florida.
Kids 7 and older can go on the longer trail rides, but they also offer hand-led rides for kids 6 and under!
3. Single Vision Inc.
Single Vision, Inc. was founded to help educate the public about the plight of tigers in what is left of the WILD, and to provide a life-long permanent home for two beautiful Bengal Tigers as well as to many other beautiful big cats and wildlife animals. Located in Melrose, Florida, their mission is to educate the public on the dangers exotic wildlife are facing in the wild. Through educational programs and exhibiting their animals, they hope to inspire people to help change the plight of these rare creatures.
You can call and set up an appointment to go and visit Single Vision and their animals. They recently added the two cutest bear cubs ever: Bruiser and Honey Bear. Visit their website for more information!
4. Summer Waves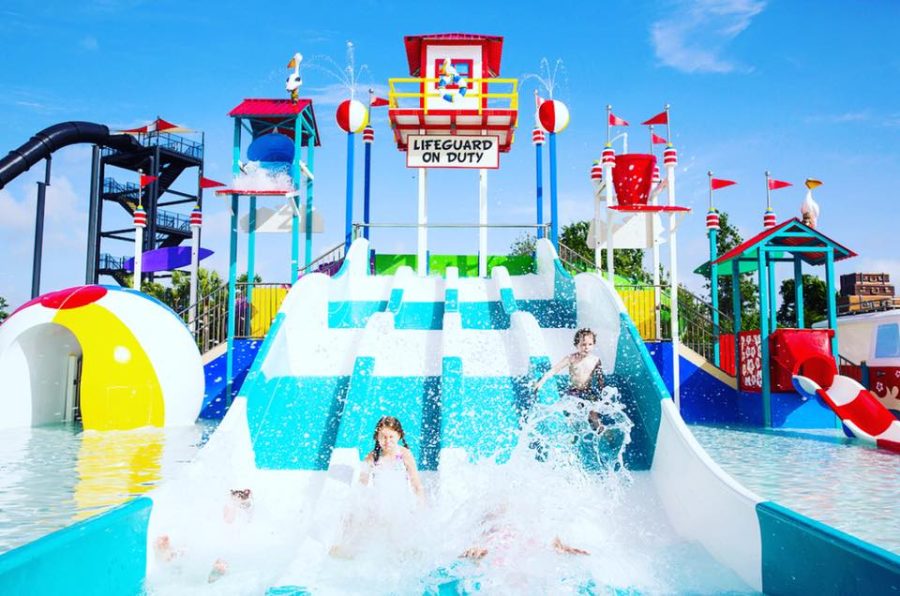 If you want to cool off this summer and love water slides, head to Summer Waves in Jekyll Island, Georgia. Summer Waves has 11 acres of splashing summertime fun for the whole family! Nine exciting attractions including six water slides, wave pool, lazy river, splash zone, and kiddie area.
5. Cumberland Island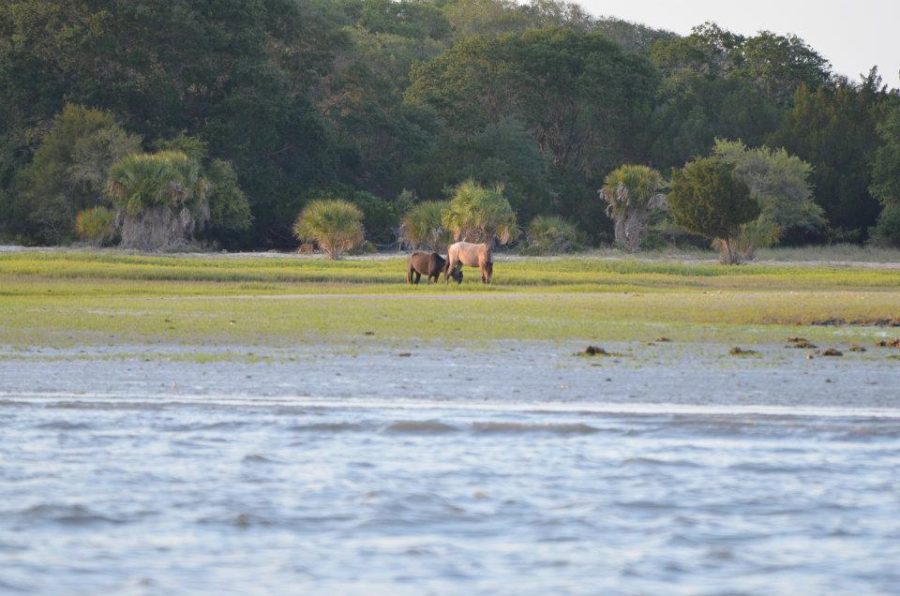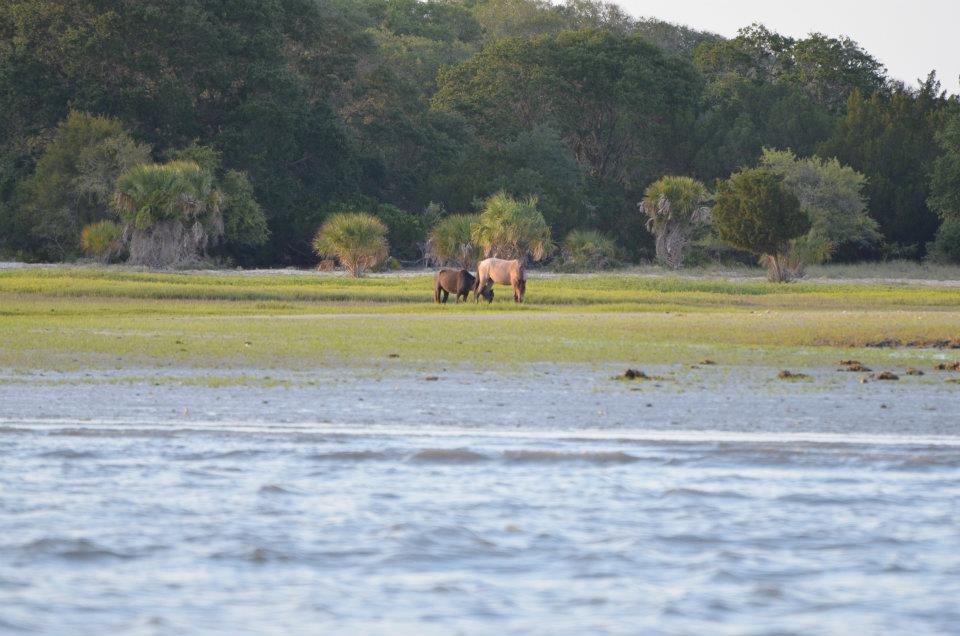 On car-free Cumberland Island, Georgia's largest barrier isle, the wide, natural beaches invite swimming, fishing, bird watching, and quiet strolls. Hop the ferry from St. Mary's for a day on the unpopulated sands, or stay for stargazing at the 18-site Sea Camp. Kids (6-12) can pick up a Junior Ranger activity booklet at the Sea Camp Station and return it once completed to earn a Jr. Ranger Badge.
With a total of 50 miles of hiking trails meandering through maritime forests, interior wetlands, historic districts, marsh ecosystems, and the beautiful beaches, your kids will have plenty of opportunities to expend all that energy and have a great time searching for amazing seashells, sharks teeth, and Cumberland Island's famed wild horses! Check out their website for more information on visiting!
6. St. Marys Railroad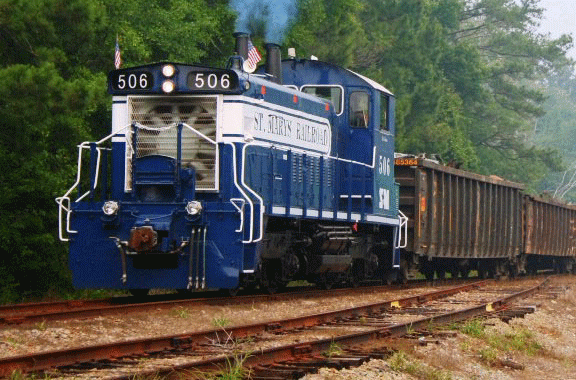 For the train-obsessed (aka my son), head up to St. Marys for a nostalgic ride on the St. Marys Railroad. It was 1908 when St. Marys rail service began. Back then, the trains were pulled by wood-burning locomotives. Today's St. Marys Express is powered by a General Motors Electromotive Division GP-16u locomotive built in 1952. You'll be moving at a whopping 10 miles per hour in your adventure through woodlands, marshlands, and across the picturesque Borrell Creek. Along the way, narrators will treat you to a glimpse into yesteryear. St. Marys Railroad offers different themed excursions throughout the year in addition to their normal schedule. Your experience may include live scarecrows, hoboes, zombies, cowboys, pirates, or even Santa, depending on the excursion you choose! 
7. Wild Adventures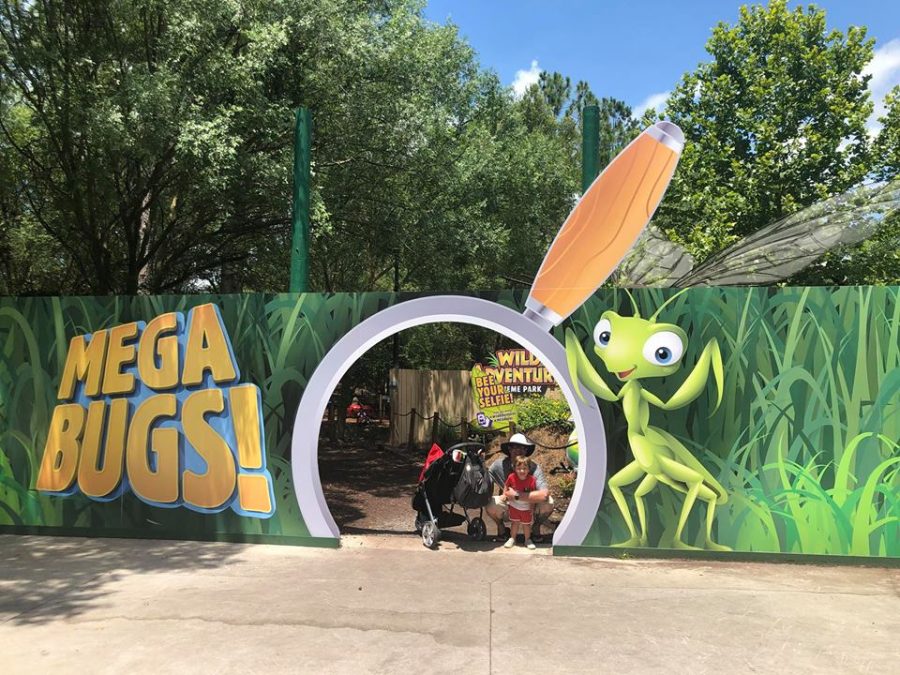 If you are looking for the thrills of roller coasters, but don't want to pay Orlando theme park prices and deal with Orlando theme park crowds, head to Wild Adventures in Valdosta, Georgia. For half the price of one day at an Orlando theme park, you get two full days at Wild Adventures. The park features approximately 59 rides and attractions, including eight roller coasters, hundreds of exotic animals, shows, Splash Island water park and concerts from country, pop, rock, Christian, to oldies superstars. There are rides for children of all ages! Visit their website for tickets and upcoming special events and concerts!
8. Daytona Beach
Daytona has a lot to offer when it comes to fun on the beach for kids, but two attractions, in particular, would make for one great day trip.
For a hands-on way to explore the intercoastal waterway ecosystem, take a tour with Ponce Inlet Watersports. The 90-minute eco-cruise features commentary from a marine biologist, who will help you spy and identify sea turtles, dolphins, and manatees in the river. A highlight comes when the crew hauls in fishing nets and crab traps, then lets young passengers examine the catch before the sea creatures are returned to the water. Typical hauls include crabs, fish, and perhaps even a sand dollar or a stingray.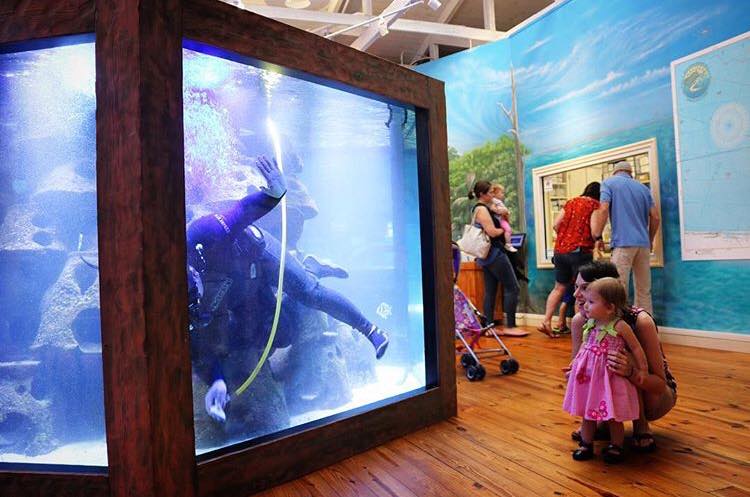 Mid-may through the end of October is sea turtle season in Daytona Beach. Expecting mother turtles emerge from the surf at night to lay their eggs in nests dug into the dry sand, then return to the sea. A few months later, hundreds of baby turtles emerge and crawl to the ocean. To learn more about these majestic sea creatures, head to the Marine Science Center, where you can view sea turtles close up and visit a kid-friendly teaching lab—complete with microscopes. Other exhibits include horseshoe crabs, needlefish, puffer fish, and hermit crabs.
9. Dinosaur World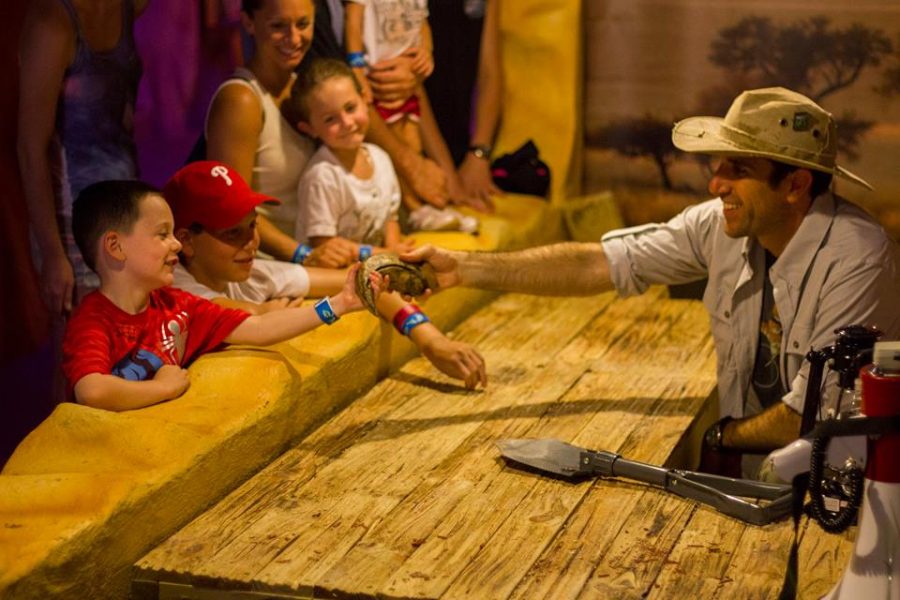 Dinosaur World, located off I-4 between Orlando and Tampa, is a self-guided outdoor museum with over 200 life-size dinosaurs in a natural setting. Dig for fossils in the Fossil Dig, uncover a life-size dinosaur skeleton replica from under the sand in the Boneyard, visit Exploration Cave for a guided tour with a Paleontologist and try your hand at trivia during the Triviasaurus Rex Game Show! Check out the museum with real artifacts and animatronic dinosaurs and their NEW Florida Fossils Museum! Pan for real gems and minerals at the Dino Gem Mine and crack your own geode at the Geode Cracker!
10. The Florida Aquarium
Located in Tampa, The Florida Aquarium features more than 20,000 plants and animals from both fresh and saltwater environments. The major exhibit areas reflect the diversity of Florida's natural habitats — Wetlands, Bays and Beaches, Ocean Commotion, and Coral Reef. Recent additions include dives with mild-mannered sharks and sea turtles for certified divers over 14, shallow water swim with reef fish and a shark-feeding program. There is also an outdoor Explore a Shore exhibit, an aquatic playground with a water slide, water jet sprays, and climbable pirate ship.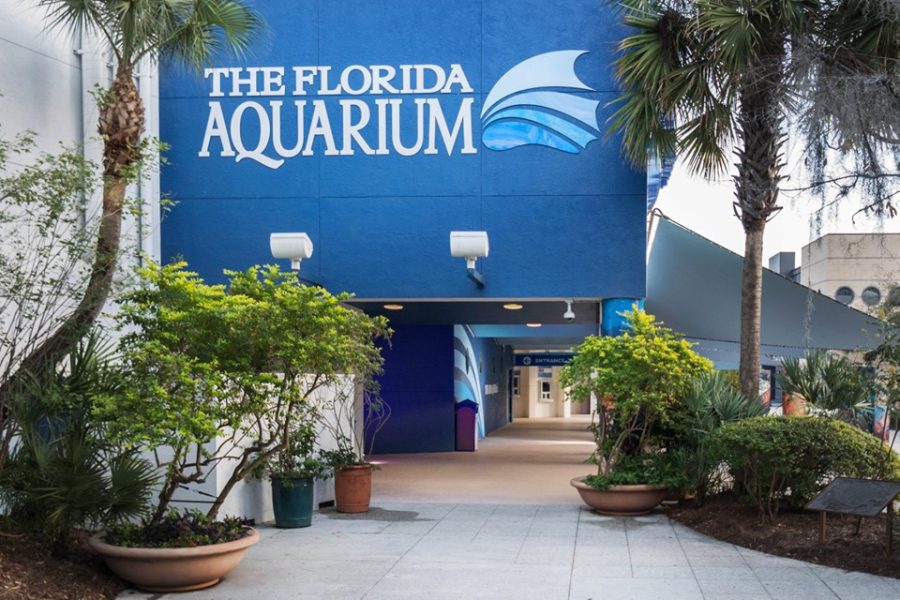 The 30-minute Penguins: Backstage Pass is not to be missed! Led by an experienced penguin biologist, a typical visit may include a chance to touch the penguins, see them waddle, swim, shake their tails and jump in and out of their interaction pool. While there, the biologist will describe and answer any questions guests might have about these remarkable birds and their specialized care. Like who knew penguins poop every 10 minutes and can shoot their poop 4 feet away from them!? I thought I wanted one as a pet, but now not so much! This is one of my favorite animal encounters I have ever done!
Have you been to any of these places or have suggestions for great day trips!?