It's hard to make friends with two-day-old spit up all over your four-day-old t-shirt. It's hard to make friends when your toddler has let you sleep approximately three hours in last three years, forcing you to spend the last three years in the Starbucks drive through. (Can you just fill that Trenta cup with espresso shots? Yes? Cool.) It's hard to make friends when you're working all day during everyone else's playdates and Gymboree classes, then coming home to work all night for your other, diaper-clad, bosses. It's hard to make friends when your baby isn't so much of a baby anymore and–even though you just moved here, seriously-how-does-every-single-third-grade-mom-already-know-each-other-on-the-first-day-of-school?!?
Fear not, my fellow Jacksonville Mamas. There are places in this town to get that adult conversation you miss; to meet other moms to walk through the 100 degree July zoo with; to find people who, like you, really want that beer with their lunchtime Mellow Mushroom but feel a little weird going solo with a double wheat and a double stroller. (No, it doesn't matter that it's only 11am. Time is relative when you've already been awake 6 hours, and your 11am is other people's 2pm, Mom.) Here, in no particular order, are ten great places to make "Mom Friends:"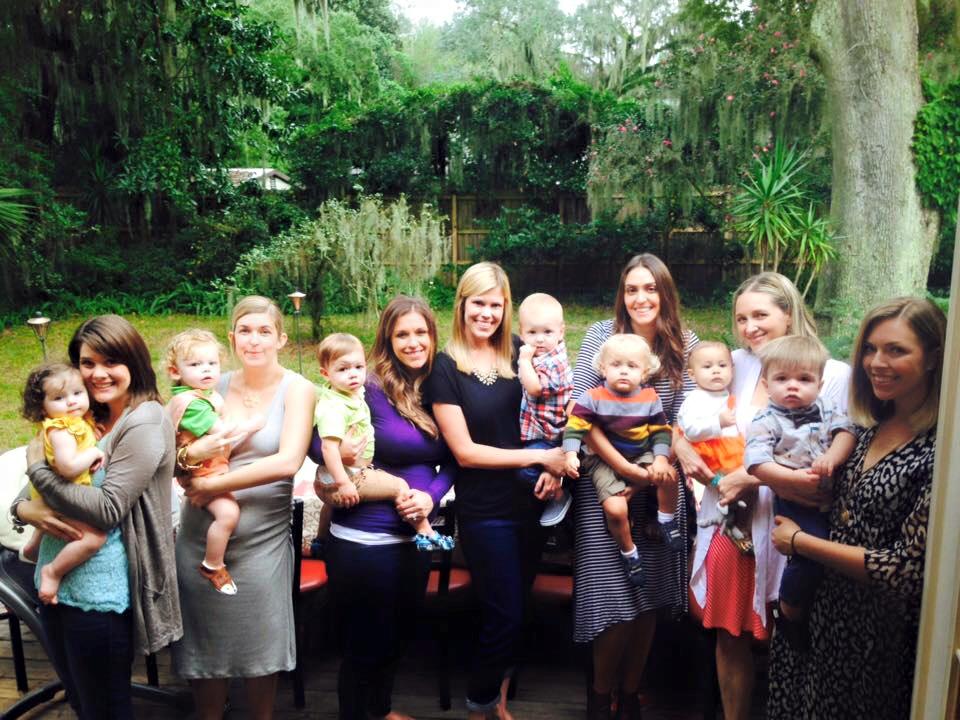 The Downtown Library
I say the Downtown library in particular because its children's wing is flat out amazing. In addition to the puppet theater (Yep, that's what I said), they have tons of programming for kids of ages–it's a veritable friends fest. The weekly story time and art classes are grouped by age and are great places meet other parents with kids the same age as yours. No worries if the main branch is too far of a hike for your triplets–all the libraries in Jacksonville have fantastic offerings and even more fantastic friend pools! I've scooped up great MFFs at Murray Hill and Southside, myself!
Chick Fil A
In all honesty, the average fast food playscape skeeves me out. I look at it, and all I can see is Hand, Foot, and Mouth Disease and ball pits full of leaky diapers. Enter Chick Fil A–the only one my toddler is even allowed to think about. I guarantee the moms you can meet here, over diet lemonades and waffle fries, will not let their kid come to your next play date with a runny nose and fever. (Chick Fil A also has amazing family events like Father/Daughter and Mother/Son date nights, stuffed animal sleepovers, etc.!)
The Barnes and Noble Train Table, Mandarin
Talk about underrated. Come in, sit down, drink your coffee and read a magazine you have no intention of buying while your child plays with a giant train set you don't have to put away. Why WOULDN'T you like the other moms working this same angle?
So maybe I'm a little biased- but seriously, people, this is where to find your new Mommy Wolf Pack. The park hops are spread out in different areas all over town and, while people do travel to attend, there's good chance that a lot of the cool moms you meet there will live in your neighborhood. Then, after you've laid the foundation for your new friendship over kiddie pools full of ice and copious amounts sidewalk chalk, you can make plans to meet up, kid-free, at the next JMB night out. Where you can meet even MORE new mom friends, together.
Target, Beaches or Ortega
We all know that Target is Mommy Mecca- and, for whatever reason, these two locations have more moms per square foot than any others in town. Maybe you'll find her in line at Starbucks, caving into a Mini Frap. Maybe you'll find her in the dollar spot, caving into another pair of Sophia socks. If all else fails, check the 1/2 of the wine aisle that's already refrigerated- or just follow the screams to whichever toy aisle is hiding your future MFF.
Mellow Mushroom, Avondale
There's a FIRE TRUCK. But if you need me to say more, I can start rattling off phrases like "Opens at 11" and "Kid-friendly bar area with games and $3 wine nights."
Bay & Bee
Obviously, a business that operates as an indoor children's play space is going to have moms. But Bay & Bee has THE BEST moms! Friendly and welcoming and totally willing to ignore that previously mentioned four-day-old shirt with two-day-old spit up. Although much of Bay & Bee's activities revolve around its members, there's now an ever-expanding drop-in menu for classes, as well!
Riverside Arts Market
Also great if some of your kids have four legs and a tail, RAM is always crawling (often literally) with both kids and dogs. It's a fun, free way to spend your Saturday morning and a great place to meet other moms who like to shop local and shop little.
The Junior League of Jacksonville
Literally hundreds of women working together for the greater good. Sure, they don't all have kids–but a lot of them do. In fact, JL Jax was where I personally met two of my very first mom friends–one in the hallway (by the food. Duh.) at a general membership meeting, and another at a pumpkin patch "social" she'd helped organize just for moms like us. If the Junior League is not your scene? Then what about another volunteer opportunity or civic organization? Maybe Relay for Life or Girls Incorporated?
Southern Grounds & Co., Neptune Beach
Just go. Go and find your new MFF over a Grits Bowl and thank me in three hours when you're done talking to her.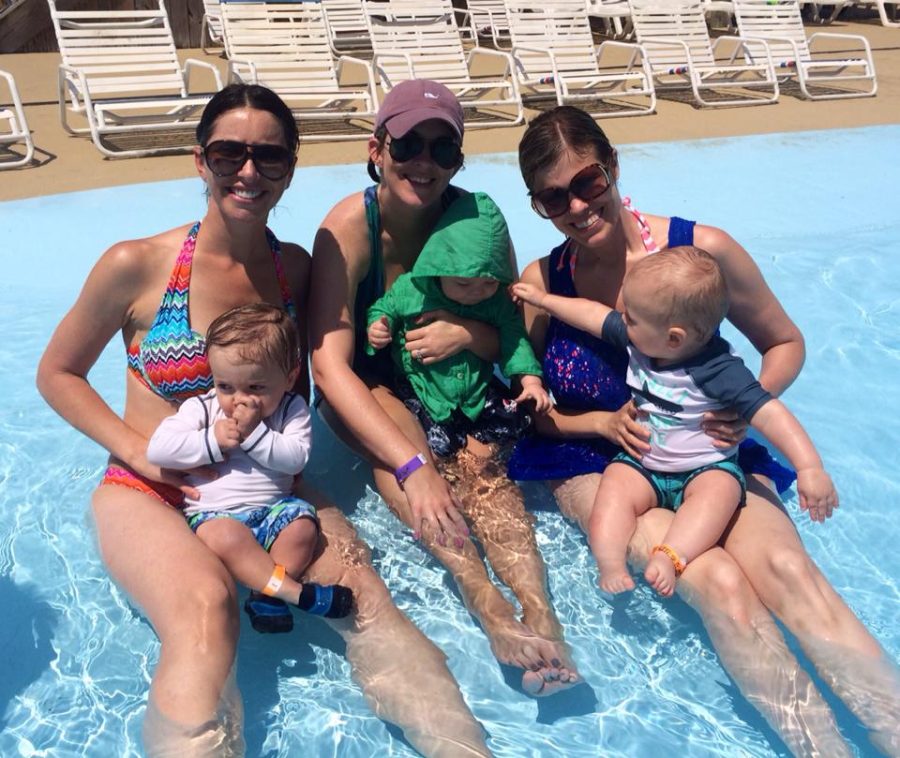 The Bonus Plan: The Interwebs (Try friend finding in places like the JMB neighborhood groups, the What To Expect When You're Expecting app or Facebook pages for local interest groups like First Coast Babywearing. You'll be surprised how fast online chats turn into real life coffee dates), MOPS, Jacksonville Zoo and Gardens splash pad, Boone Park (Especially great for working moms who go in the evening or on weekends), Toddler Days at Adventure Landing, Any one of the assorted Mommy & Me classes around town: think MyGym, Gymboree, Color Splash, Nature's Newbies at the Zoo, etc.