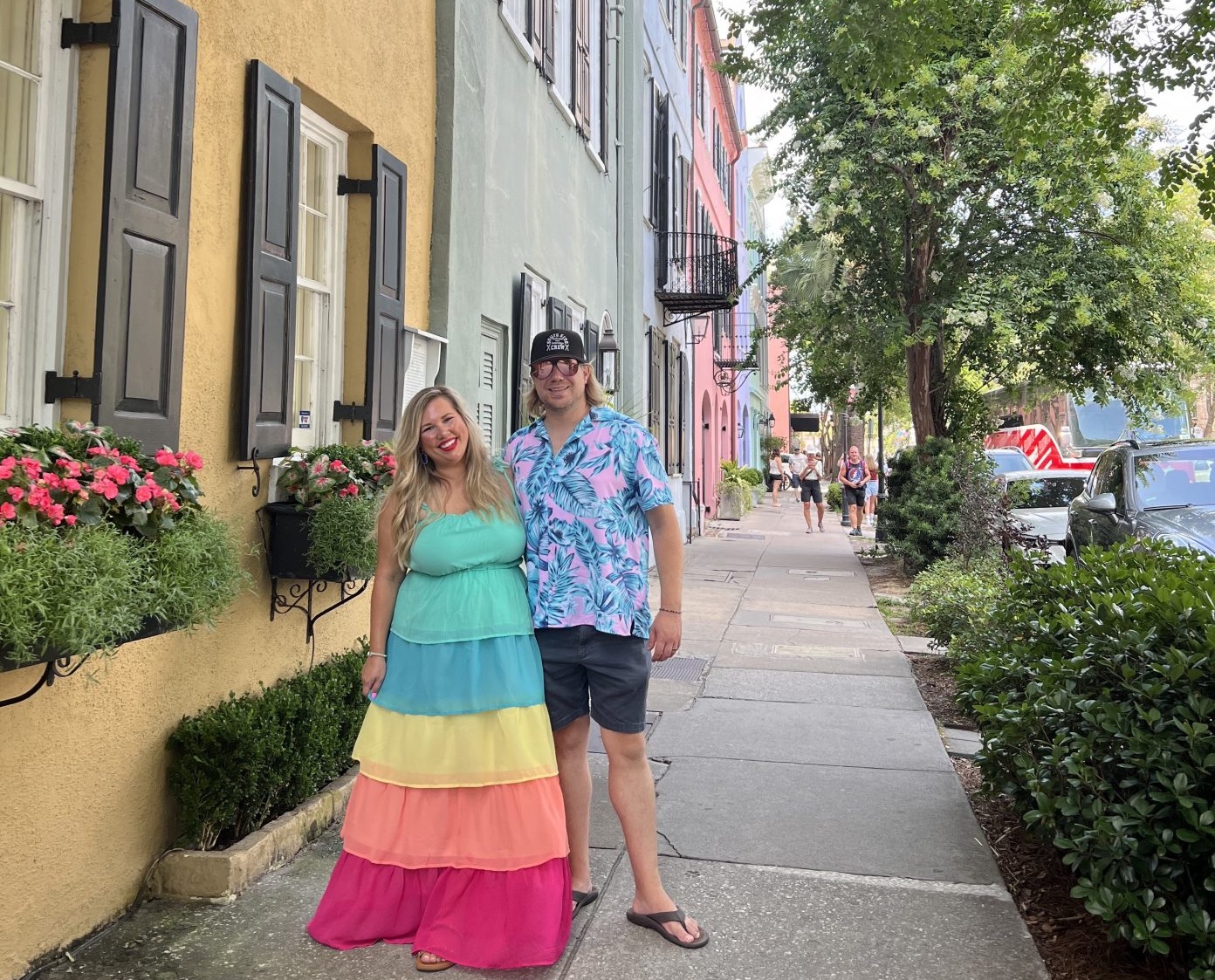 One of the hardest parts, in my opinion, of being a parent is remembering to be a couple. More like finding and making the time to be a couple, really. It's so easy to get caught up in the day-to-day with kids, keeping up the house, grocery shopping, cooking dinner, working, and kids' activities that it's easy to forget about the things that made these moments possible. The hugging, kissing, flirting, snuggling, and especially dates, seem to get lower on the priority list.
If you're lucky enough to have family close by to be able to go on dates regularly, I envy you. My family is two hours away in Savannah and my husband's is all the way in Chicago, so quick and easy "let's drop the kids off at the grandparents' and go on a date" nights are very far and few between. His parents recently came to town for two months and better believe we took full advantage of having them here. We went on a date night AND… wait for it… an overnight trip away together while they were here, too! It was our first night away together since our babymoon in October 2020, and a hot, uninterrupted dinner followed by an actual night's sleep without a baby waking every three hours or being kicked in the stomach by our 5-year-old sounded pretty good.
If you're looking for a getaway that's actually away without being too far away, I can't recommend Charleston, South Carolina, enough! It's an easy four-hour drive up I-95 N, and there's so much to do and see. Plus it's a very walkable city, so you can pack a lot into a short trip which makes it even more worthwhile. You don't even have to get back in your car if you stay within the downtown area (unless you want to, of course).
If we were going on an overnight Charleston date, or I were to plan your visit for you, here's what I'd suggest (it's basically what we did and it was great):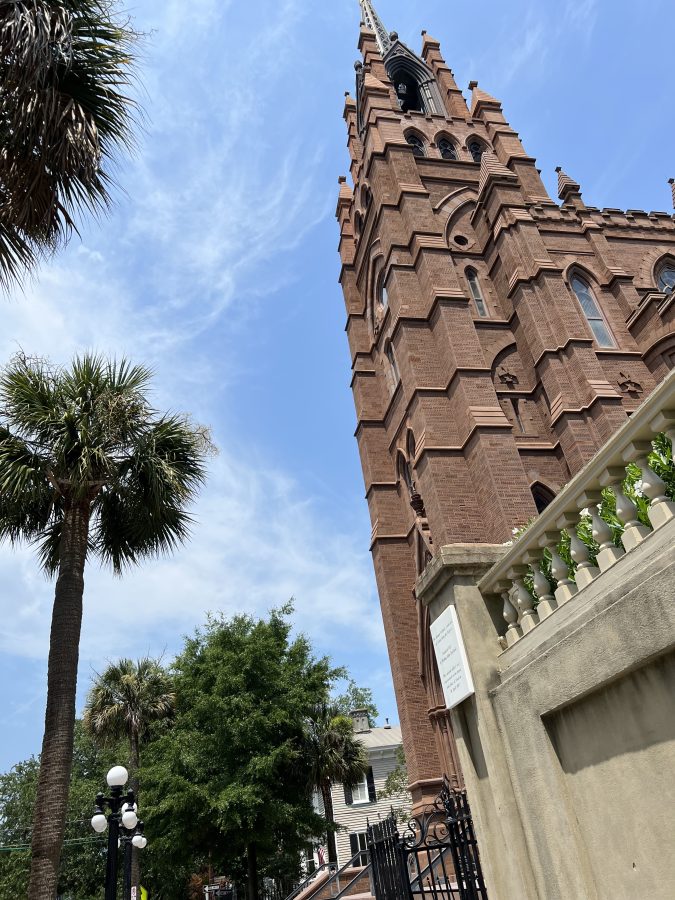 Day One
Pack up the night before. Wake up, give the kiddos a giant smooch and hug, and hit the road. Swing through a drive-thru for coffee and breakfast, and leave Jax around 8 or 9 a.m. to arrive in Charleston in time for lunch. Head straight to Blind Tiger for lunch and enjoy an app and entree to share in the courtyard.
After lunch, head to your hotel or Airbnb to check in, unload, and freshen up. The gap between lunch and dinner can be filled with a ghost or trolley tour, shopping on King Street, happy hour at one of the many local pubs or craft cocktail bars, walking around and sightseeing, or absolutely nothing, depending on your interests.
For dinner, the back patio at Poogan's Porch (a Charleston staple) if delicious southern cuisine is your thing, or The Darling Oyster Bar if you prefer your dinner on the half shell. Can't go wrong with either! After dinner, enjoy the walk and head a few blocks to either Gin Joint for a one-of-a-kind cocktail or a glass of bubbly at Camellias Champagne Lounge inside Hotel Bennett. Wrap up the evening with a delicious dessert (including dessert cocktails and boozy milkshakes) at Carmella's Cafe and Dessert Bar.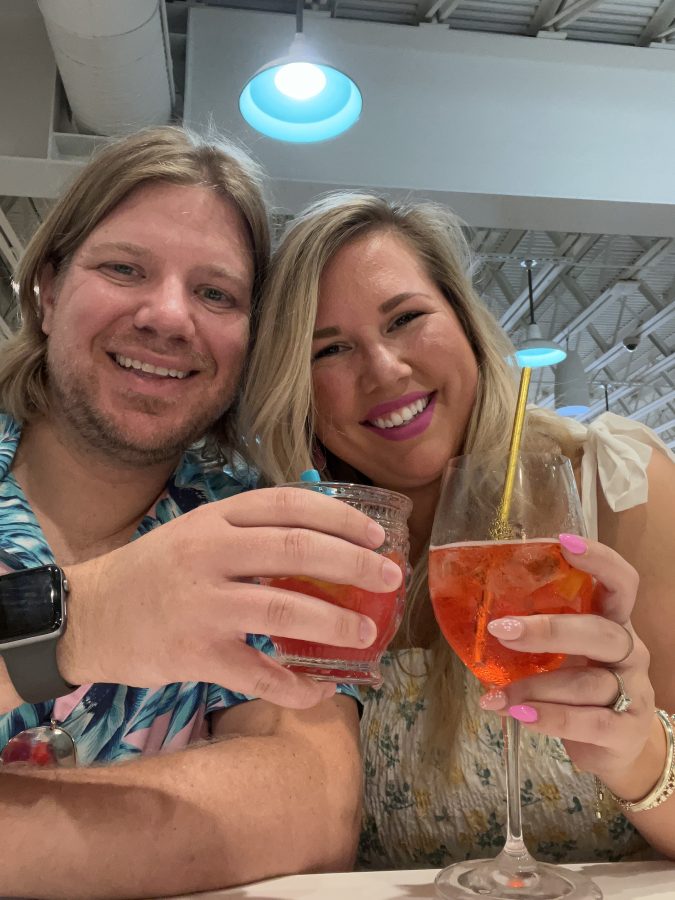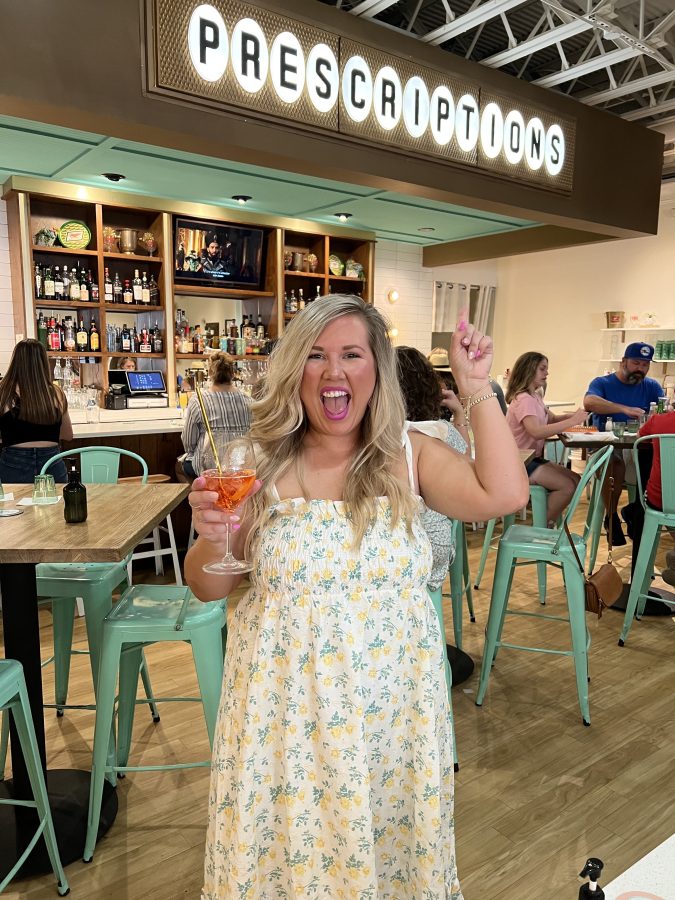 Day Two
The next morning, sleep in (obviously, because NO KIDS!), then grab a coffee from one of the many local coffee shops to sip on while you get ready or enjoy the sights. We are brunch people, so I'd suggest brunch cocktails and one of the best brunches ever at Miller's All Day or Page's Okra Grill.
You're definitely going to want to walk off your meal (because it's so good you'll certainly eat more than you should), so head to Rainbow Row or the Pineapple Fountain to see some famous Charleston sights, then stroll through the Historic Charleston City Market for a few local treats to take home. If you need a snack before heading home, grab the pimento cheese app from John King Grill and Bar (trust me on this), before hitting the road.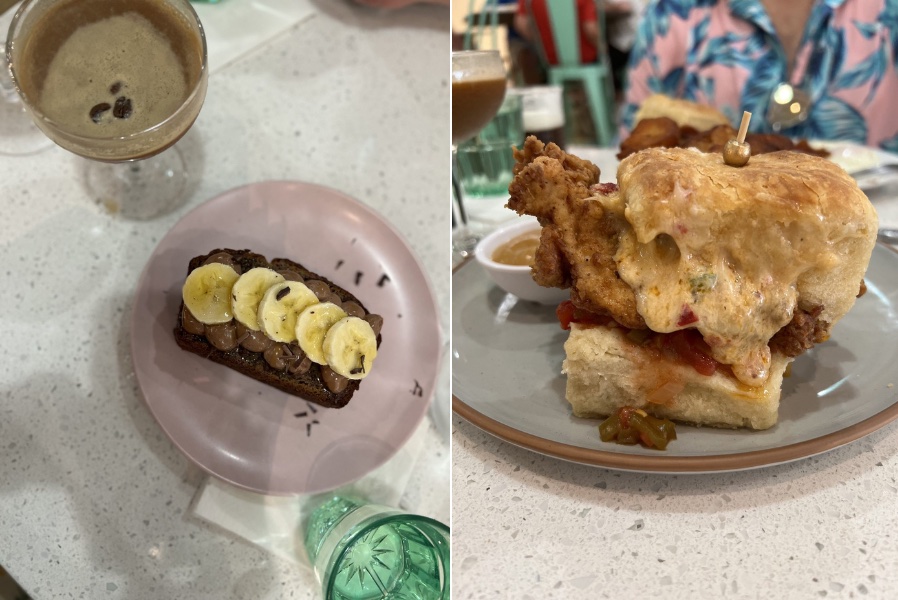 Are you the kind of people who go away and do as little as possible so you can relax? Or do you try to squeeze as much in as possible? We are the latter… and I'm honestly not sure which is better.
If you need other recommendations, here are some of our favorites, along with a few others that were recommended to me.
Getting Some Sleep in Charleston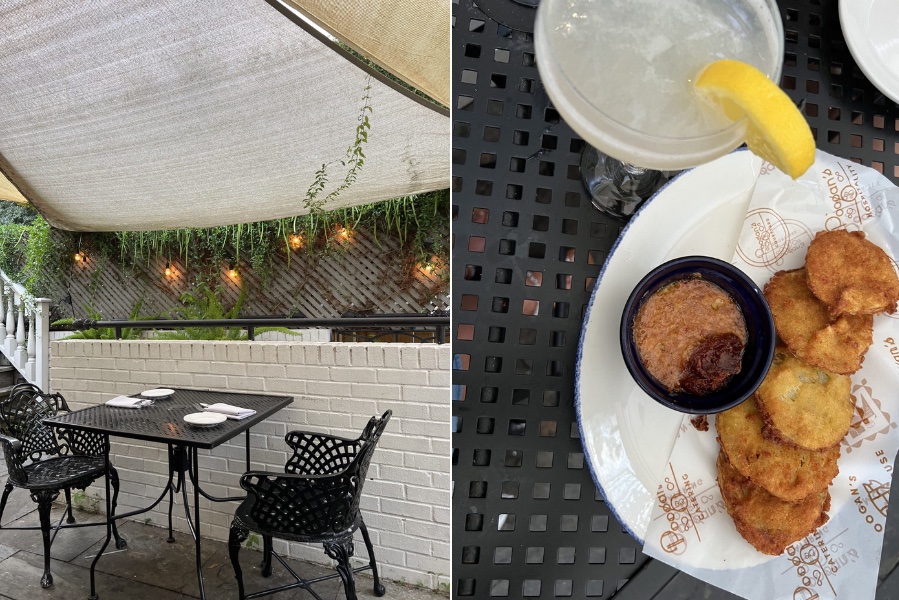 All the Eating & Drinking
For Coffee:
For Breakfast/Brunch/Lunch:
For Dinner: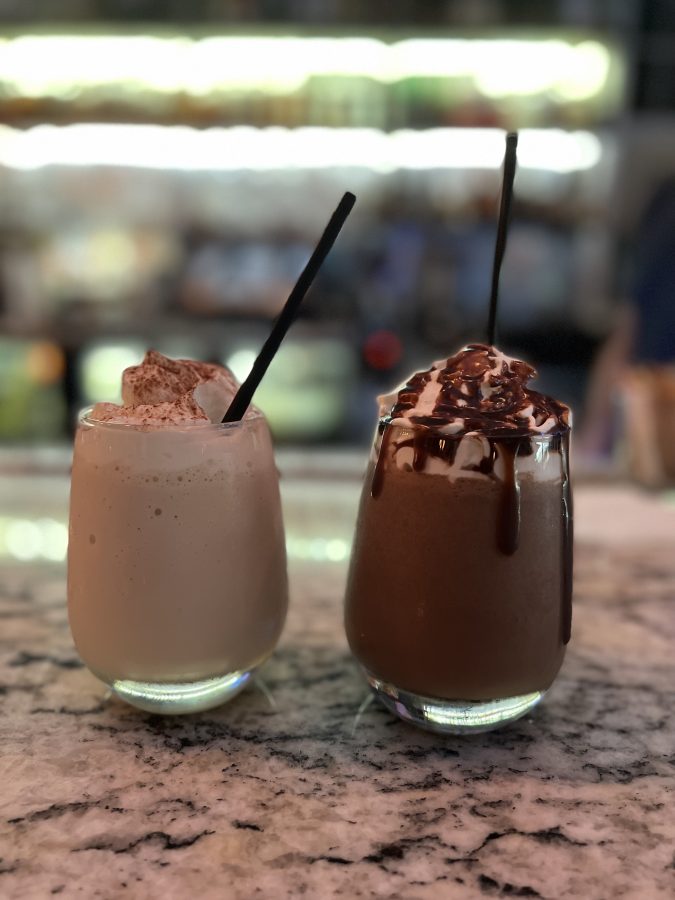 For Dessert: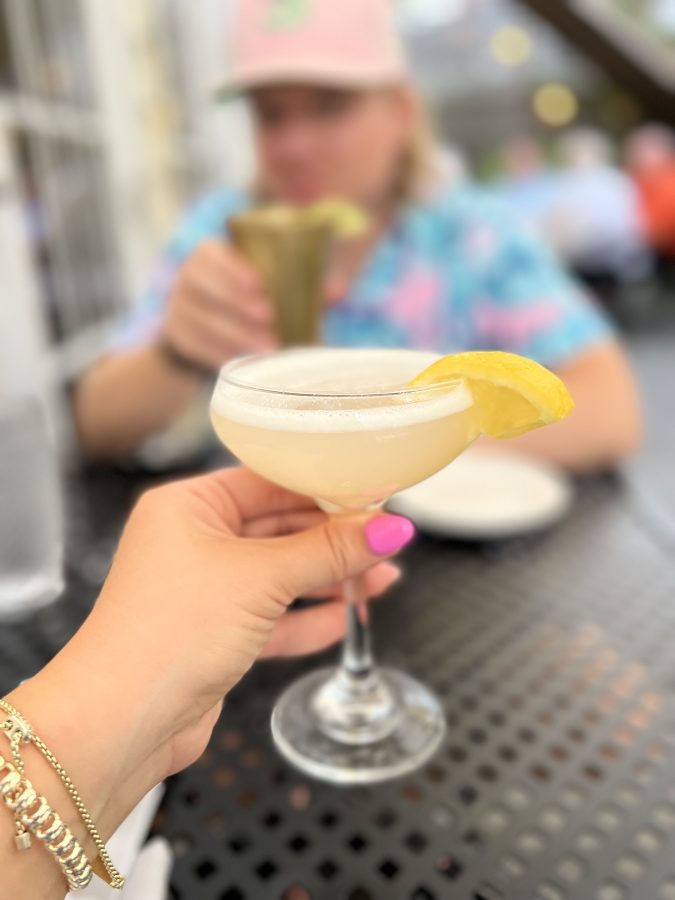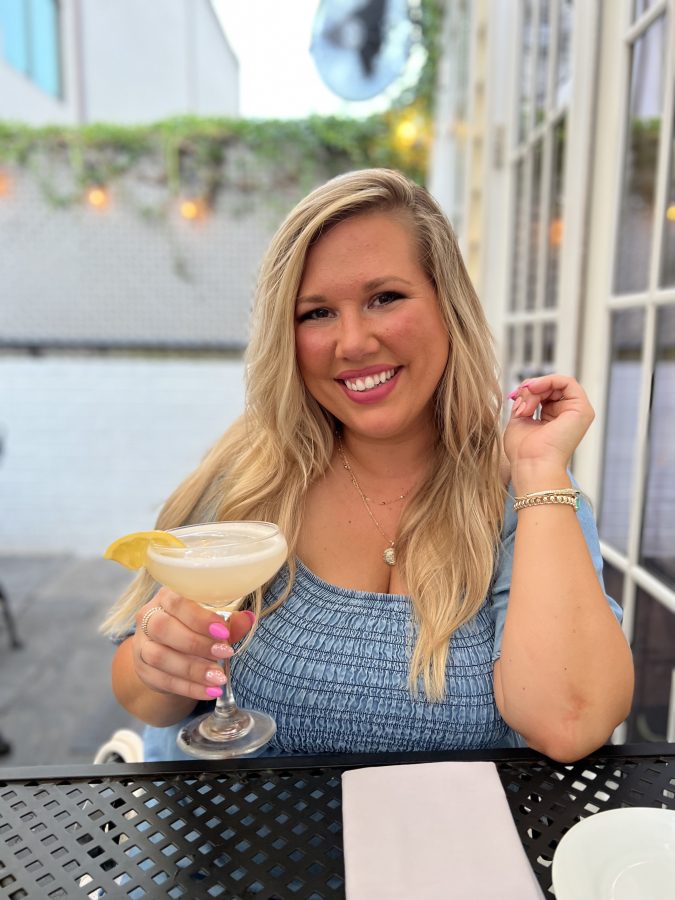 For Drinks: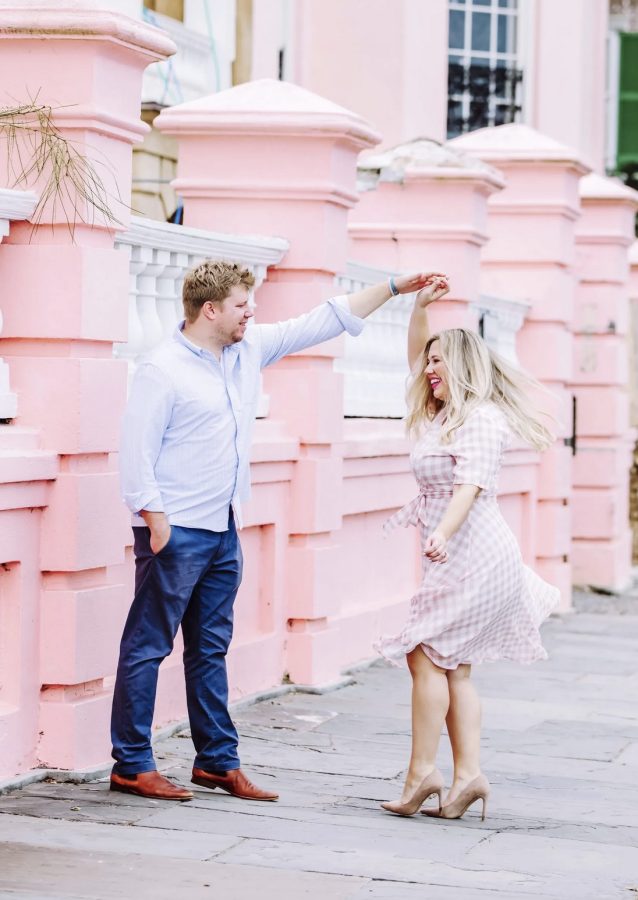 Fun Couples' Activities in Charleston
Whatever you do and wherever you go, enjoy yourself and your much-needed break, Mama. Splurge on that glass of good wine, order your favorite menu item and eat it in one sitting while it's hot, and call down to the concierge for a late check-out so you can sleep in. Every couple deserves a break from reality and responsibilities every now and then, after all!
If you have other Charleston recommendations, share them here!