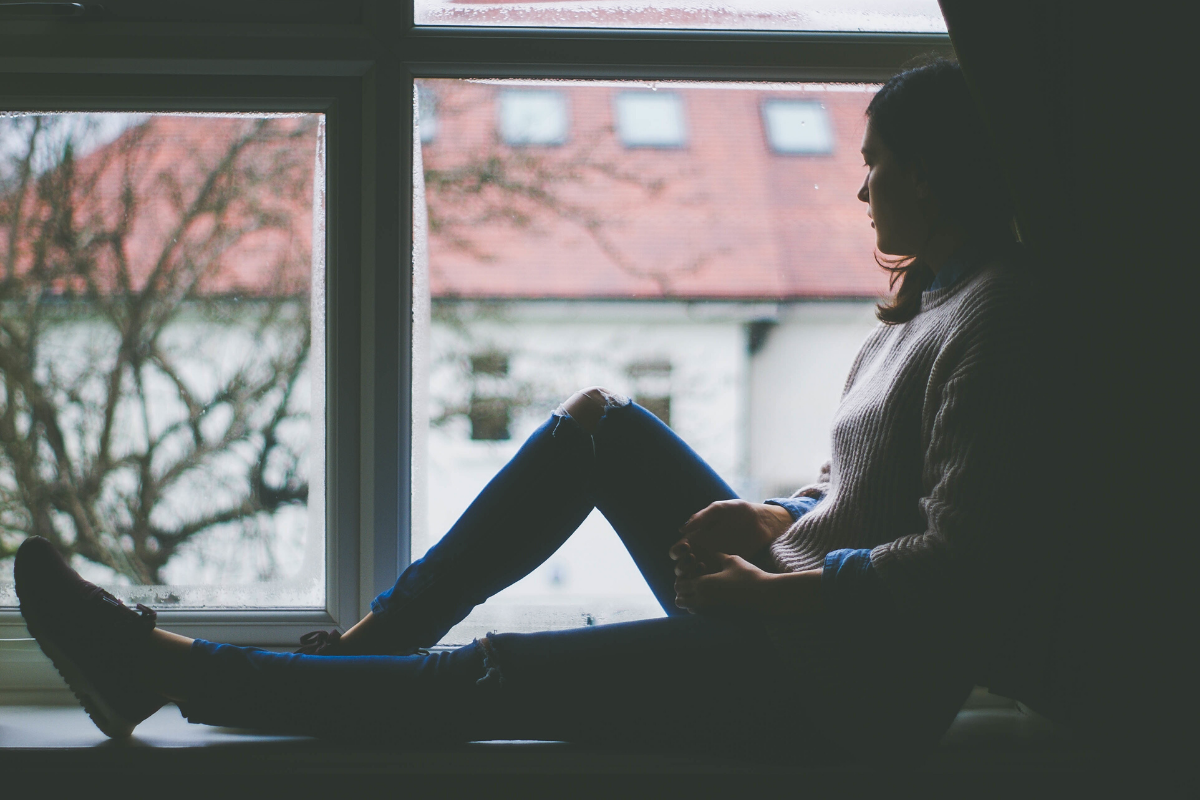 Let's face it — every day is a sh*t show in most of our households. From well before sunup until we can no longer keep our eyes open, we are doing whatever it takes to remain sane and find ways to cope. But, holy hell, how long can we keep this up?
The following 30 confessions show us the effect this pandemic is having on our parenting and coping skills. It's okay to laugh and even raise your hand when you can relate. Go ahead, grab a glass of wine (or three) and go hide in the bathroom so you can read this with zero distractions.
Jacksonville Moms Spill the Tea
"Whenever I leave the house, the kids argue over who gets to go with me, and I say, 'Oh, sorry, y 'all. Mommy has to go all by herself because of the virus.' And I plan on using that excuse for the foreseeable future."
"There was a night when the kids said, 'Sooo, are you making dinner or are we fending for ourselves?' I responded with, 'What do you think?' They said, 'Leftovers it is.'"
"I'm changing my name and not telling my family what it is. I'm tired of being 'Mami' and 'Babe.'"
"I eat raw cookie dough every night before bed."
"My husband and I got into a stupid argument one night, so I yelled, 'YOU feed the kids!' and left by myself. I drove in complete silence to a McDonald's clear across town where I sat in the parking lot for two hours and stuffed my face with tiny cheeseburgers while I watched the sunset behind some animal hospital. I just wanted to be alone — and wanted to ensure bath time and bedtime were completely over before I returned home."
"I want to kill my husband. Like, our marriage may not make it."
"My kid was just over it one day last week and fell asleep. So, I did her math assignment for her so it wouldn't be late. The child needed a nap more than stress."
"I got mad at my son for getting a 70 on assignment when he could've gotten a 100 if he'd just cheated."
"I tell my kid that 30 minutes of i-Ready is what's needed every morning versus 45 minutes total a week because it allows me to drink coffee and wake up before doing other stuff."
"My son went to bed at 6 a.m. On Monday… or Tuesday, I guess."
"If my neighbors' kids knock on my door one more time, I'm going to invite them in and tape them to a chair in the closet."
"I sneak to the garage fridge and eat the raw pie dough I bought to make pies."
"Nighttime pool swims are considered baths for days on end."
"My son still works on the computer while taking a poop because it 'saves him time,' and he thinks it will help him finish his schoolwork early."
"I secretly want another month of what we had in April."
"The other day I told my husband that I had a work meeting, and I told my boss that my husband needed me to take the kids out of the house, and I just listened to a podcast while locked in our room alone."
"I can't wait for the birthday drive-bys to be over like this virus. I don't want to go to a kid's party at any time, and I certainly don't want to drive by your house pretending I'm excited it's your random kids' birthday."
"I secretly wish I would get the virus so I can be by myself for a ridiculous amount of days. Okay, not really, but you know we've all thought it."
"I'm happy my husband is still able to actually go to work so I have one less child around."
"I go days without showering (forget about washing my hair) even though I can smell myself."
"I bought a pair of lounge/sleep pants from Amazon for every day of the week during the quarantine."
"I mainly shower so I have a place to cry where my kids can't hear me because I feel like I'm damaging them with my mood swings and breakdowns."
"I've never wanted to have to make the daily commute so bad in my life. I can't even escape my own house right now because everything is closed."
"I don't need to be in quarantine to be the one in our house to lose my sh*t."
"Hubs said he wanted to camp out one more time before it gets too hot, and he was thinking about going this weekend solo. I was like, 'No the F you're not. If anyone gets solo time in this house, it's me. I want you to camp out and take the kid. And, bring me back a dozen doughnuts in the morning!'"
"I'm so tired of spending every second of every day keeping my child alive and from destroying things."
"My son had his first live lesson, and I asked his teacher if she could do them daily because it's the quietest he's been in weeks."
"I went to a 'black market' hair appointment tonight. I don't even feel bad. I know it's against the rules, but if I can sit in a restaurant, then I can sit in an empty salon with a friend. Go ahead and judge — I'll be here with my fresh roots and new 'do."
"I've drank every single day, so now I've decided I'd be a failure if I stopped now."
"I hate the sound of my husband chewing."
Thank you to these moms for keeping it real and not being afraid to speak the truth during one of the most stressful, anxious, uncertain times of our lives.
Feel like confessing some secrets of your own? We won't judge. Comment below!