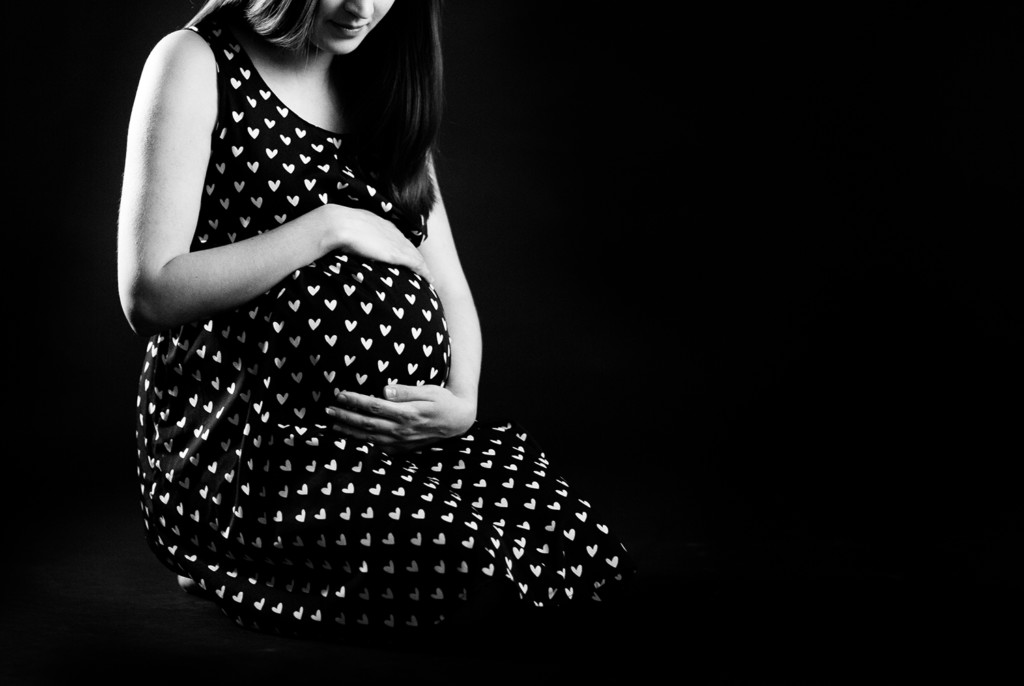 One day, while I was at a school, a pretty awful thing happened. A mom I had just met began to size up and down the look and actions of a teacher. I was shocked; this kind of thing just doesn't and shouldn't happen in adulthood. It was inappropriate, and it was about to get downright offensive. I did not know the teacher who garnered her unwarranted attention personally, but I do see her working tirelessly for her students often. She is the kind of teacher who gives moms like me hope. You can see in her eyes that she believes in "possible." She brings her heart and her education into the classroom every day. I interrupted the mom and said, "I don't agree. She is working hard and doing a great job. I'm not comfortable with this conversation." I promptly excused myself to the restroom. When I returned, the mom responded with, "I guess your standards are pretty low though. I heard you have a kid with something special going on. I am so grateful I don't have one of those children with some diagnosis." She went on and on. I literally could say nothing but, "Excuse me." I retreated again to the bathroom, and, this time, I cried.
I did not cry because I do have a child with a diagnosis. I cried because the world is full of people dealing with the big A, and they don't even know it.
That A is not autism, it is "ableism." Ableism is a term used to describe the actions of people who view those with disabilities as inferior, less than non-disabled peers. It is social prejudice and discrimination. It is pervasive and something all families that include differently abled people grapple with. This was not the first time I met someone spouting ableist nonsense, and, sadly, it won't be the last. But this one comment, "I'm glad I don't have a child with some diagnosis," strikes deep to the heart of a conversation that I have had with many of my fellow special needs mamas. I get that our life is maybe harder than most, and I know we miss some typical things, but our children are not any less because of it. We are vital members of our communities, and while we don't bring "typical," we do bring value.
Every time I was pregnant, I, like many mothers, prayed for my baby. I still pray for them every day. When people would ask me what I was praying for, a girl or a boy, I responded with a healthy, happy baby. I cringe just a little when I think about that now. Yes, we all want our children to be healthy, and ABSOLUTELY I still pray for their health, but let me be clear. I do not feel like my prayers were not answered because I have a child who has some special needs. It's important to understand that how we define "health" can foster fear and lead otherwise compassionate people to say and act in very cruel ways.
If I could have found my words that day and not needed to retreat the restroom, this is what I would have said to that mom.
There are many, many challenges on this journey, but there is also so much moms like you miss. It is true that, as a typical parent, you may never have to deal with people looking at you funny in a restaurant. Although, I feel like that's a pretty universal mom experience. You may never know what it is like to have to fear for your child's safety because a teacher or school doesn't take their food allergies seriously, but you will also never know what it is like to get texts from caring teachers in the middle of the day, on evenings and weekends checking and double checking to see if treats and foods are safe for your child. You will never have to suffer through getting the call that your child was bullied again at school because of his differences, but you will also never know the grace of looking into the eyes of a teacher who is also in tears because they, too, love your baby.
You will likely not have to hold and comfort your child during a painful procedure, but you will also never witness the strength of your child through such experiences. Nor will you likely understand the grace that holds us in those moments. You may never have to deal with a parent who doesn't believe your child is worthy of the same opportunity as their child, but you will also never meet the community of typical and atypical parents, teachers, and advocates who rally behind you and your child, giving you the strength to stay on the frontline of inclusion. In short, you miss a lot, a lot of beautiful stuff. You may be able to enjoy the primary colors, but I'm confident you are missing the full spectrum of this rainbow that is motherhood for some of us.
Some of the very best people I know rock an extra chromosome or have autism, a life-threatening allergy, heart conditions, Spina Bifida, communication delays, and a myriad of other differences that often garner the criticism and judgment of ableist.
If you don't know any of these people, you should make an effort to meet some. I promise you will be better for it. It's okay to be a little apprehensive and to be curious about our differences, but it is not okay to judge us as "less than" or "in the way" because we are not your picture-perfect image of health. We are thriving in our own ways at our own paces. As for me, my children are the greatest blessings of my lifetime. I do not take for granted a single snuggle, triumph, or challenge I have with them. It is for these children that I prayed, and I love them just the way they are.