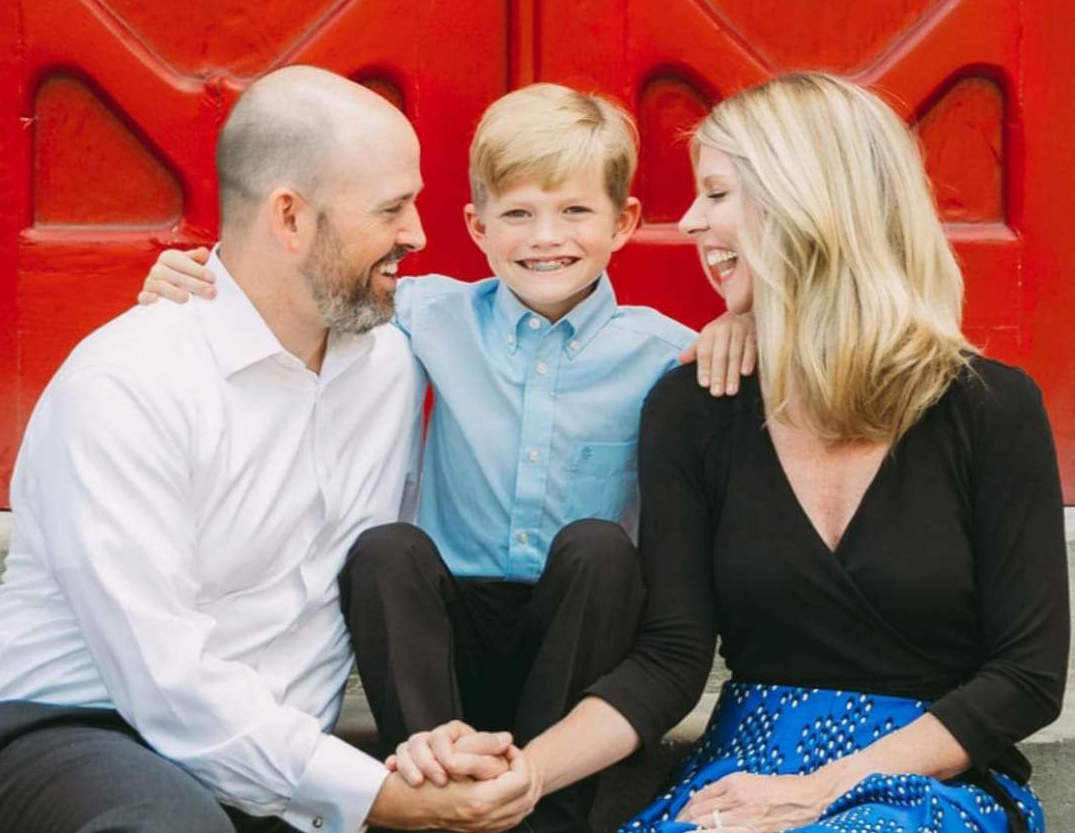 It's been four years since our son was diagnosed with Attention Deficit Hyperactivity Disorder or ADHD. He was officially diagnosed the beginning of first grade and after much consideration, discussion, research and sleepless nights, we started him on medication as part of his intervention. Our family journey to this point has been filled with many learning curves and pivots as the nature of this challenge requires, and yet, our now fifth-grader is thriving and happy. We haven't solved anything or finalized the perfect way to handle his ADHD because there will be more curves and pivots ahead (hello, puberty and hormones!), but we are managing in a way that feels like our family can better support the nuances and idiosyncrasies than we could four years ago. Here are some of the lessons and strategies we've learned over the last four years.
Talk openly about ADHD
I'm beyond thankful our son has a wonderful circle of friends. Don't misunderstand, it's not all perfect playdates filled with patience and understanding; they are competitive boys constantly trying to find their place on the totem pole. Who is smarter? Who throws a better football spiral? Who has the best OBJ catch (that's a one-handed catch, btw)? Who can do the most pull-ups? Who built the biggest LEGO or best world in Minecraft? It's not just adolescent girls who are dramatic, boys are filled with emotion, too. When there is a kerfuffle with our son and a friend, and they can't work through it on their own, I share with parents why he may have reacted a certain way and how we coach through these events. We do our best to foster accountability so he knows the part he played in situations, even when he wasn't the cause, and then discuss ways he could have handled his part better. This is never a "one and done" lesson with an ADHD child, it takes several discussions, role-plays and kerfuffles before a lesson can be learned. Several more than it does with a non-ADHD child. Having a compassionate group of friends and parents for him, and us, is our ONLY criteria, and we have certainly been blessed.
Seek support outside your inner circle
Most of his friendships developed organically either from school, sport or from the neighborhood. However, some friendships we intentionally sought out for him. Even with a great group of friends, it's important to also develop relationships with families who also are navigating life with ADHD children. This could be connecting with an ADHD parent you meet randomly at the park or a party, joining a social media support group (or two, or five like me), or following ADHD resource pages (ADDitude, Understood.org) on social media. Sometimes managing children with ADHD challenges feels isolating, even when your closest friends do their best to be understanding. Having various avenues in which to reach out to other ADHD families lends a level of true empathy needed in many moments.
Seek out a specialist
For the first couple of years, we worked solely with our pediatrician regarding our son's treatment, who handled our family with great care and love. As he grew, his ADHD needs evolved. He was experiencing negative side effects, like increased irritability and greater emotional highs and lows, as his medication wore off each day. His pediatrician recommended we increase the dose of his current medication. I wondered if it was his medicine that was the cause of the increased negative side effects, which prompted more late-night research, discussions with trusted parents of older ADHD kids, conversations with teachers, each other and even with our son. This all resulted in seeking a psychiatrist who specializes in pediatric/adolescent ADHD that would serve as our son's primary ADHD provider and medication manager. It took six months to get our first appointment with the specialist and at the end of our first session detailing his history and presenting our current challenges, she changed him to a different medication instead of increasing the dose on his current one. The new medication was actually new to the market, recently FDA approved, which proved to be a successful solution. The psychiatrist also had coupons for the new medication that ensured we would never pay more than a $25 co-pay for it. When we returned to our pediatrician, she had already received updates from our specialist and was well informed of our new treatment strategy. While we have set appointments with our specialist every three months to ensure his current treatment plan is still optimal, our pediatrician continues to thoroughly examine his ADHD needs in addition to our well visits and acute ailments and let us know she is always here for anything. We have established a strong team of support with our psychiatrist and pediatrician partnering as his health captains.
Set up one-on-one time with his friends
For many children with attention issues, the main concern is developing their social skills, so they integrate with the same self-awareness and regulations as their peers. ADHD children can, unfortunately, have a difficult time being accepted in the larger group of friends due to their impulsiveness, hyperactivity and delayed maturity. As they age, they notice when they are treated differently within the larger circle of friends and feel unaccepted, unlikeable, isolated and alone. This is the most heartbreaking part of raising a child with ADHD because positive connections with friends are so important! For the child, it is the most important thing.
We started setting up one-on-one "hangs" so he could develop strong connections with friends without the distractions and pressures of the larger group. Hopefully, as his friendships strengthen during these one-on-ones, they develop a deeper understanding of each other so when they return to the larger group setting, these friends handle each other with more kindness and patience should a kerfuffle occur.
They're more than their ADHD
Last year, I started checking in with my son more, asking him how he was feeling. He sometimes has difficulty expressing himself accurately and I wanted him to become comfortable verbalizing his emotions and wishes. I was also curious if he felt different on his new medication, how was he feeling after school (when his old medication would wear off), how does he like karate/drums/school, how did he feel when he had that kerfuffle with a friend… He is improving at verbalizing his feelings, but he frequently expresses to me that he hates having ADHD. He blames his mistakes on it many times, and asks, "What is wrong with me?" In these moments I quickly respond, "There is nothing wrong with you!" I remind him, "ADHD does NOT define you. ADHD is NOT who you are. It happens to be one small thing you have, like something you have in your pocket." We discuss that EVERYONE has challenges and gifts, this just happens to be ours, and yes, it is both. Then we talk about all the superstars who have ADHD, like Michael Phelps and Michael Jordan, Justin Timberlake and Adam Levine, Bill Gates and Albert Einstein and his favorite author, Dav Pilkey (Captain Underpants and Dog Man). These geniuses channeled their ADHD into some of the greatest accomplishments and works of our generation. And he will, too.
While we were pivoting and learning each new curve these last four years, we were simultaneously strengthening his support team without even realizing it. Our team of doctors, teachers, friends, and family gives me the confidence we will navigate our ADHD journey successfully, ups and downs, turn after turn. I truly believe that eventually, our son will see having ADHD as one of his greatest gifts. I already see it has been one of mine.