You know me. The one that drives up to the pool in my minivan followed by another mom in a minivan and one in an SUV. I have a pretty good network of mommy friends. I am there at drop-off and pickup and all the school parties. Lots of pictures of me on Facebook hanging with friends at impromptu play dates. I'm the one who notices your child is the same age as mine and makes polite conversation with you at Publix. I am there pushing my baby on the swing at the playground, surrounded by other moms, but guess what–sometimes I still feel lonely.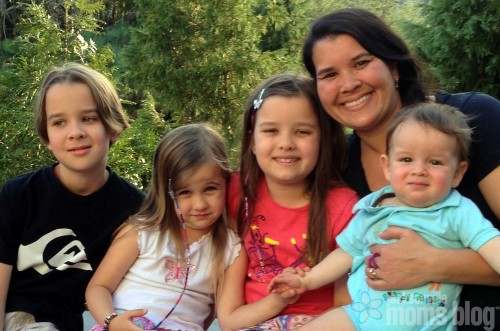 Being around people all the time does not mean you are not lonely. Being a stay-at-home mom, I have lots of opportunities to meet up with other moms, yes, but it doesn't mean it's easy. It's hard to have a conversation when your toddler is digging everything out of your diaper bag, or your infant is demanding to be held and rocked. Also trying to find a window to meet when all the kids aren't napping, or in preschool, or taking a dance class.
My loneliness has been very apparent in the past year. I was very lonely when Henry was first born because I spent nearly all of last summer at home with him. People just grabbed my bigger kids and took them on play dates while I stayed at home, took care of my newborn, and rested when I could. And that was what I needed at the time. Soon I realized though that while my children were enjoying time with their buddies, I was missing out on time with mine.
Before having my fourth kid, I was pretty proactive at arranging and organizing play dates for my children. Lately, I am a lot more tired and unorganized than I've ever been. That doesn't help! It is also more complicated now because as the kids get older, it becomes even harder to find open time slots to meet up with their friends. For example, my daughter was in preschool on opposite mornings of all of the friends we had hung out with for the first three years of her life. And now when I do finally make it to the play date, my one-year-old requires so much of my attention that it is hard to be social with the other moms.
I feel like I am definitely not as lonely as I was last summer, and here's what has helped.
Being intentional and making time for friends. It is easy to get wrapped up in the daily details of caring for your children, but it is important to make time just to hang out and chat with friends. It's also important to be flexible and maybe not be so tied to the nap routine or feeding schedule. I love my friends that urge me to skip Henry's nap now and then and join the fun!
Being more intimate. Big groups are great for meeting people, but it is the small groups that allow you to make friends. I had believed in this since before I had kids! My husband and I have made our best friends from small groups at our church, and through volunteering in the Junior League of Jacksonville, I made some of my best friends by serving together with them on the same committees. It was the investment that we made in each other by coming together frequently to serve the same purpose. Playgroups are very much like that, committing to meeting and then all of a sudden we've helped each other raise ten eight-year-olds. And it doesn't have to be a playgroup. Maybe you make time to meet consistently with just one other friend.
We need more friends than just other moms with kids our age. We shouldn't be so focused on having friends with kids our age. One of my biggest support groups is my little running group. Four ladies all of different ages, some with kids and some not. One has a kid learning to drive, and another became a grandma this year!
Get the kids out of the picture. Some of my best playdates are WITHOUT the kids! Mom's Night Out is way more effective for me at this stage in my life. It's the same with date night–I need to have uninterrupted adult time with my husband to be a good wife to him.
Be a joiner. I struggle with this because I want to be able to say no to simplify my life, but it is the things I join that help me so much. Volunteering at my church, the PTA, and with the Junior League always gave me a built-in support system and a reason to get out without the kids. Sports for the kids was also another good thing for us to participate in. I loved putting the kids in basketball and soccer because then I could socialize with my friends during the games and practices. Jax Moms Blog has a huge online community that is SO helpful. Find your Neighborhood Group here! And a moms group, like MOMS Club, is really helpful!
Have you ever felt lonely as a stay-at-home mom? What helped you?
Check out Meg's post to see that working moms are lonely, too.