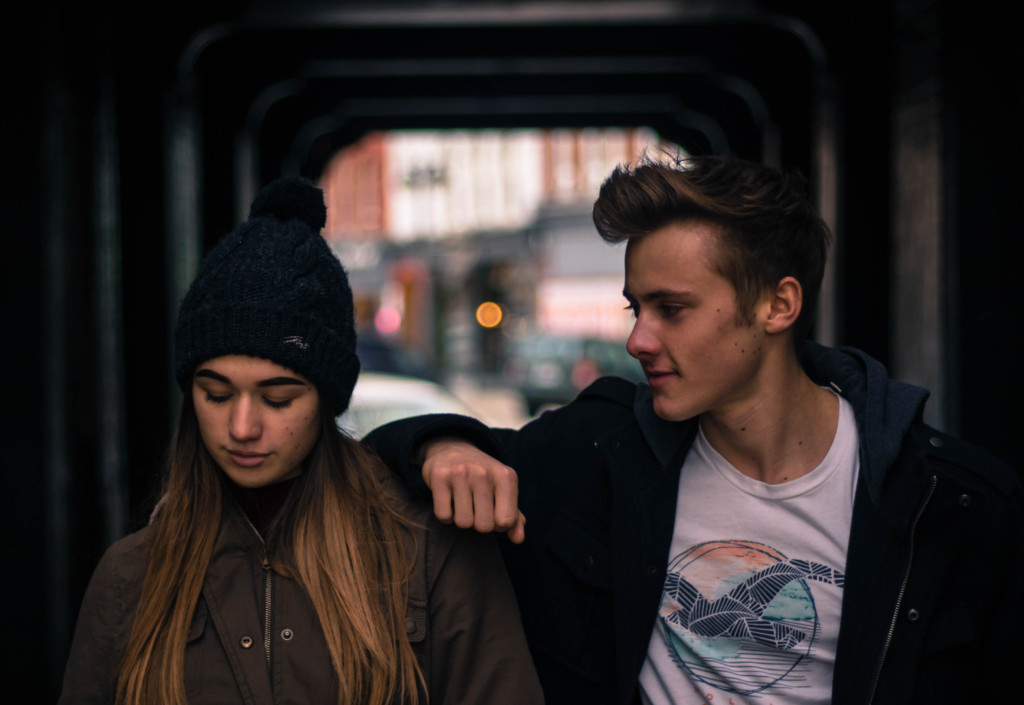 My Facebook feed was flooded with shocked posts. Matt Lauer fired for sexual misconduct in the workplace? Surely not the Matt Lauer who's been smiling back at us each morning for 20 years while we drink our coffee and get our news? How could the guy who guided us through the Olympic games and delighted us with "Where in the World is Matt Lauer?" end up here?
Call me crazy, but I can't muster any level of shock at the revelation that a man in a position of power loved and adored by so many is accused of sexual misconduct. In this emboldened age of #MeToo hashtags where victims are refusing to stand in the shadows any longer, we are finally getting a glimpse at just how widespread this issue is, and it scares me. I'm scared for my 15-year-old daughter who brushes off the idea that she could be a victim with the "I'm invincible" arrogance only a teenager can bring. I'm worried I can't possibly offer up enough parenting wisdom to convey the importance of this issue to both my daughter and my son, but I have no choice but to try. This isn't one of those parenting moments that can be brushed aside. Armed with that knowledge, my husband and I have decided to take a head-on approach — no mincing words and no sugar-coating.
Honesty is the Best Policy
The day we sat in the family room and the famous "grab her by the…" line heard around the world hit mainstream media, we were thrust into the conversation with our teenagers. Our son had questions, and we had to provide answers. The entire story was blanketed in political rhetoric, but sexual assault isn't political, so we stripped that away. My husband spoke with my son about the realities that most females will experience some sort of sexual assault or misconduct in her lifetime and that it's our job to do better. The conversation was honest and terrifying but necessary. Do I wish it didn't have to be addressed? Yes. Do I regret not turning off the television when it hit? Not even a little.
Experience Matters
In that same conversation, I shared my experience in college with a professor who told me point blank, with no apologies, that he gave me a poor grade on a paper simply because I was female. The look of "I can do whatever I want because I'm in a position of power" is still etched in my mind 22 years later. The story I've yet to share is one of an acquaintance who tried to take advantage of the fact I'd had too much to drink and was stopped short of the unthinkable because a friend happened to walk in. Am I ready for my teenagers to know that I had a life well before them that paints me as vulnerable and a potential victim? No, but when the time is right, I'll share that story as well, because what I learned from it, and how similar stories don't end so lucky, could help them avoid those situations.
Awareness is Critical
I mentioned the invincible mentality of teenagers because it's real. They haven't had the experiences we've had that shape adults. That's a blessing in some areas but scary related to topics like this. The idea of walking to her car at night with keys poking out from her fingers is foreign to my daughter. She simply doesn't understand because she hasn't seen enough to know that awareness and a plan for defense is an unfortunate part of her world. It's my job to teach her. Not because I want her to walk around afraid, but because I want her to be strong and prepared.
Don't Leave Out Your Boys
I would argue that the conversations with our boys are just as important, if not more important, than those with our girls. Yes, we want to teach our daughters to be aware and understand how to defend themselves, but we also need to teach our boys to call out bad behavior. We need to instill an understanding in our daughters that words and actions designed to harm or demean should not be tolerated, and at the same time, we show our boys what those words and actions look like and why they're not okay. If our daughters learn to demand respect, our sons must learn how to give it.
No Conversations are Off Limits
Inappropriate pictures on social media, no means no, consensual sex — nothing is off limits. Our kids know they can talk to us about anything and everything. My husband and I can't control if they actually decide to open up to us with the tough questions, but we can control the type of environment we provide them to make it a little bit easier.
As hard as it is to watch all of this unfold in such a public way, I'm optimistic that the bravery of those willing to tell their stories will bring about the change so desperately needed. For now, my husband and I are arming our teenagers the best we can. My ultimate hope is there will come a time when the news hits about a high-profile person getting fired for sexual misconduct, and I'll see it as shocking instead of just the norm.