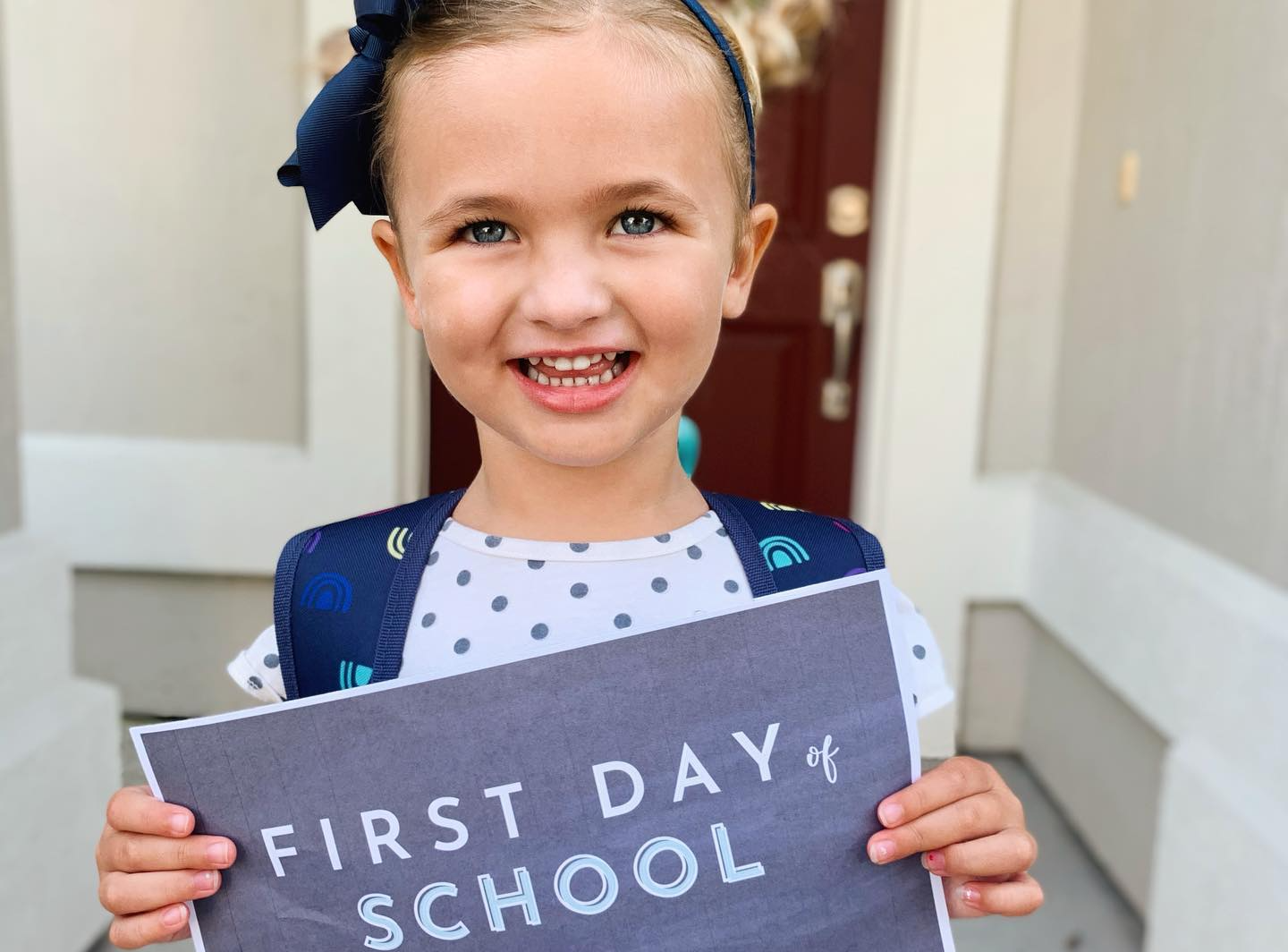 Thirteen. That's how many first days of school I've experienced as a mother. Some were filled with tears. Some were filled with relief, as I practically pushed those kids out the door and away from our house after a very long summer. Most were filled with shock at how quickly time flies. In honor of my oldest's last first day of school, I've spent some time reflecting on the first-day fanfare and the weird pressures that come with it.
First-day special outfits are a thing for some reason. I searched high and low for my daughter's first-day kindergarten outfit. I settled on one that said I'm ready to take on the world but in cute colorful polka dots.
I repeated the same process with my son, thinking the outfit would either make or break his elementary school career. By day three, they were wearing whatever was not-so-stained-it-looked-like-weird-tie-dye. By the time we hit fourth grade, the only requirement was mostly clean and within the dress code.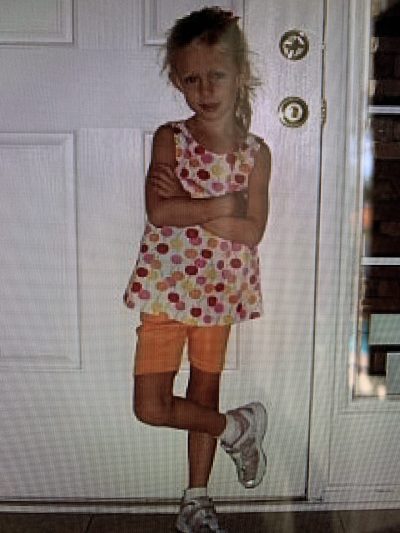 Day one pictures are critical, but can also be reenacted on day two in desperate times. I know this because I took at least 50 pictures of my son's first day of kindergarten with no memory card in our camera. (Yes. That used to be a thing. Be grateful you're sending yours off in the age of iPhone.) The next day, we did it all over again. The walk to the classroom. The overdramatic goodbye. My son played along, but the look in his eye said, I'm not destined to witness parenting greatness. Disappoint them young.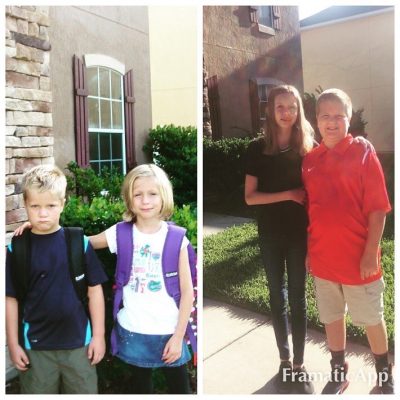 It took me years to stop purchasing all of the supplies on the list and weighing my kids' backpacks down like they were training for an iron man. Eighteen 3-ring binders and the elusive red two-pocket folder with prongs are not day one required materials. Send them with a notebook, a pencil, and a folder to hold the 228 pieces of paper they will bring home requiring your signature.
Speaking of supplies, I now know what can and can't be shared amongst classes, and my wallet is better for it. It took me 85 pairs of safety scissors and 1,400 glue sticks to get there, but I'm a slow learner and a sucker for a list. Most teachers are simply trying to set your child up for success by ensuring they are prepared with the right tools, but to the teacher the one year who stated in big bold letters, "The pencil pouch for my class cannot be used in other classes," I assume you are an only child or had a traumatic pencil pouch experience, and I mostly forgive you.
Finally, let's talk about school lunches. I bought and packed fancy bento boxes with dividers, so I could display all of the healthy options in tiny little trays and pockets. I did this for exactly one week every year. On day five of throwing away uneaten organic fruit snacks and carrot sticks, I was back to tossing in an Uncrustable and a pack of Cheez-Its and feeling pretty damn good about it. There's satisfaction and less mess to clean up when you open an empty lunchbox at the end of the day.
The moral of the story is this: If you missed a picture, take another one tomorrow. If you packed what you felt was a subpar lunch because you were late for work, try again. (Or don't because don't we all want Cheez-Its for lunch anyway.) One day, they will drive away on their own for their 13th first day of school and hand you a receipt for all the supplies they bought at Target, and you'll look back fondly on the first days regardless of whether or not you knocked it out of the park.