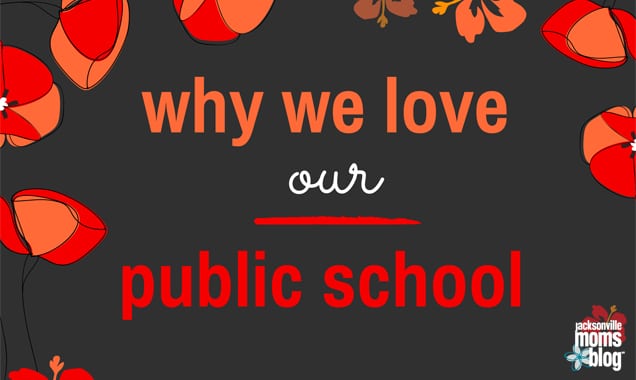 Last week there were two occasions where I overheard some moms discussing how horrible our public schools are. The second time it happened I couldn't stop myself, I had to say something. But when I asked them specifically which school they were talking about they looked at me with shock. "Oh, my kids aren't in school yet." What, the WHAT??? Through a little more conversation it turns out that this group of moms hadn't stepped foot in a public school, or any school for that matter, in at least 5-10 years.
My kids attend public school. I say that with pride. They attend public school not because I'm too lazy to homeschool or because I'm too cheap to pay for private school. They attend public school because it's the best fit for them and because when you step inside our school, you quickly realize it's a pretty amazing place. Now don't get me wrong, I'm under no illusion that our school is perfect. Are there problems? Absolutely! But the more time I spend inside our public school, the more wonderful things I see.
I see volunteers, parents, grandparents, aunts and uncles, who show up day after day to help. Not just for the class parties, but also as reading tutors and guest speakers–and to do things like file paperwork and make copies. Parents that show up, not because it's required of them but because they WANT to be there.
I see the crossing guards, not just the paid ones, but also the volunteers who arrive before daybreak in the cold and in the rain to keep our children safe as they travel to and from school.
I see local business partners that sponsor events, but that also donate time and manpower to make our school a better place.
I see a music teacher who can command a stage full of scared kindergarteners with ease and an art teacher who makes sure our hallways are decorated with amazing creations.
I see administrators who know the names of almost every student and parent. Administrators who work year round dealing with hard situations like overcrowding while remaining positive and upbeat. Administrators who aren't above taking a pie in the face if it encourages kids to read just a few more books during the year.
I see janitors and custodians who show up on their days off to help set up for events and stay late to make sure the school is clean and ready for the next day of classes.
I see a PTA that works more hours than I can count. A PTA that makes sure kids who can't afford it can go on field trips and is constantly raising money to support our teachers and supplement our classrooms. A PTA that makes sure no family is hungry at Thanksgiving or goes without gifts at Christmas.
I see teachers. Oh, the teachers. Teachers who love their students with their whole hearts and would do ANYTHING for them. Teachers who teach not because they're motivated by a huge paycheck, but because of some greater calling. Teachers who not only feed children's minds but also their souls. Teachers who stay late and arrive early because they want to be the best teachers they can possibly be.
But most importantly, I feel a sense of community. As I walk the halls of our school, I sense that we're all in this together. Parents, teachers, administrators… all of us. A small village working together to give our children an amazing education and experiences that will carry with them the rest of their lives.
So next time you find yourself standing outside, casting stones at your public school, try coming inside for a while and you might see some of the amazing things that I see. That school might not be the right fit for your child, but you might just discover there are some messy, beautiful things going on inside.