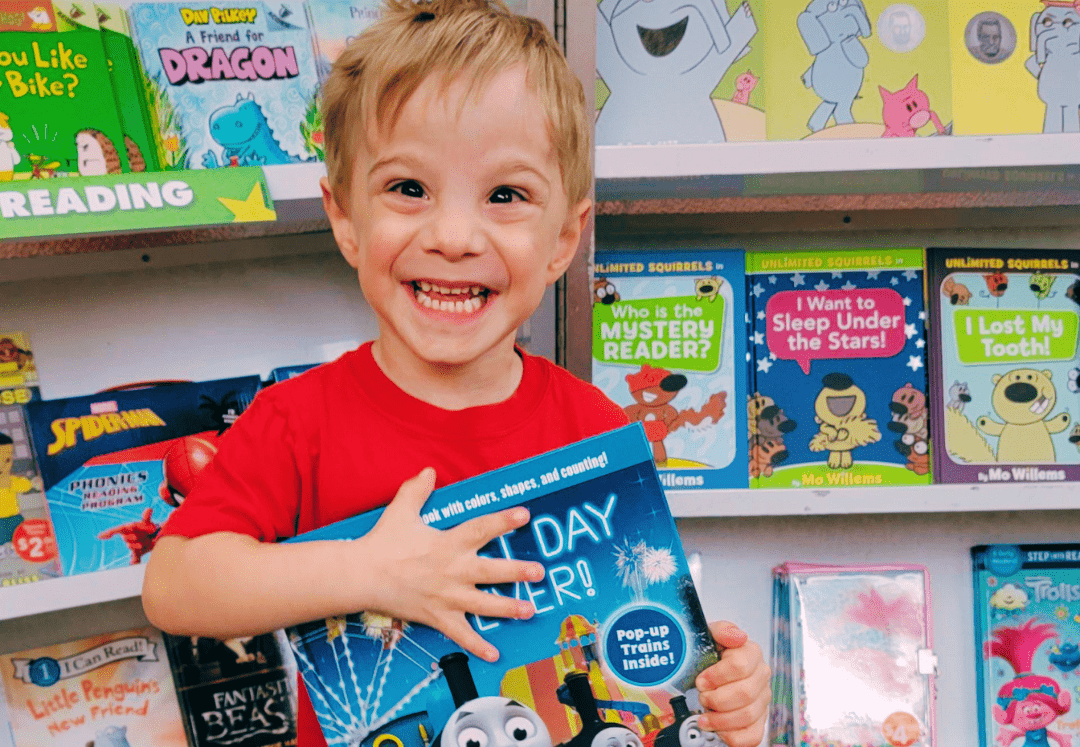 The year was 2000. Pizza Hut had a salad bar and a pinball machine. School was out for summer and I brought in my BookIt card to Pizza Hut for a free personal pan pizza — and that is how we kicked off our summer vacation. Fast forward 23 years, Pizza Hut has changed their BookIt program, school is out, but summer reading is ALWAYS in.
Summertime is more than camps and vacations. It's also a great opportunity to bond with your children and invite them into different worlds and settings. In 2022, the state of Florida launched an initiative to increase literacy rates in both adults and children. To prevent students from "falling behind," many local businesses and organizations have programs to incentives to encourage students to read over the summertime. Here is a list of how you can promote summer reading for your children while school is out.
Read USA
READ USA began as a small project between one community volunteer and a teacher at George Washington Carver Elementary School (GWCES) in Duval County, Florida. READ USA has evolved into an established organization with multiple staff members focused on closing the literacy gap in Duval County through four programs: Book Choice and Ownership, a Literacy Tutoring Program, Multicultural Literacy Programming, and Literacy Professional Development for Educators. They made a convenient Parent Guide to help encourage your children to read during the summer, along with a Student Activity Book you can download!
The Jacksonville Public Library
The Jacksonville Public Library serves as a pillar of the community. It provides countless resources for families, and during the summertime, it's the place to be for reading! Their Little Readers event starts with a story that your child will love, and add music, get everyone up and moving, and sprinkle in other fun to make it all stick. Some locations have the chance to get free books or prizes simply for attending, as an extra incentive. You can contact your closest public library to see when the next Little Readers event is, as times and locations vary.
Scholastic Summer Reading
Scholastic Summer Reading is held from May 4 to September 7. This program offers kids an exciting, free, and safe summer reading experience while helping to provide books to kids with limited or no access over the summer, keeping every child reading. Visit the Home Base for stories, games, and community. Keep track of your books. Read e-books. Meet favorite characters and authors. Print reading achievement reports and enter to win some pretty incredible prizes.
Sync Summer Book Program
Sync Summer Book Program for teens offers audiobooks for students 13 years and older from April 27 to August 2. Two books are released each week and students can win audiobooks by participating in this program that uses the Sora app. Audiobooks give older students the flexibility and convenience of exploring new worlds at the push of a button.
The Poppin Box
The Poppin Box in St. Johns is hosting their Summertime Storytime with a free slush every Monday, starting June 5 from 10 a.m. to 10:30 am. To help encourage summer reading, Poppin Box challenges kids to read books of their choosing. As part of their Summertime Storytime program, Poppin Box rewards kids with a FREE mini savory popcorn for every 25 books they read.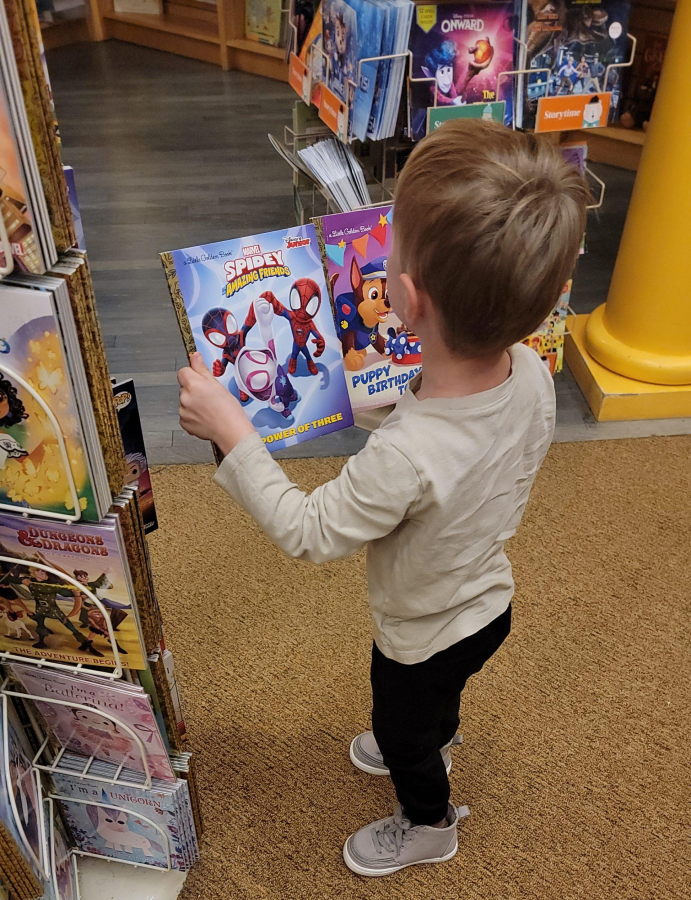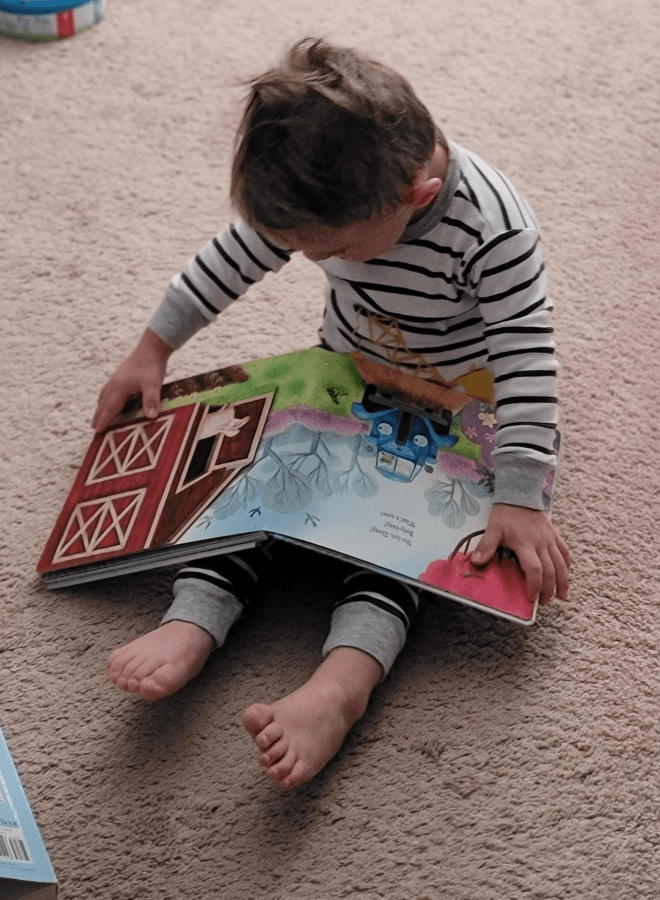 Other Ways to Get Your Kiddos to Read
Anything can be a book! I know that sounds crazy, but you can read just about anything. Menus at a restaurant. Magazines in line at the store. Books in the store. Shampoo bottles when using the bathroom. Anything can be read.
Create a challenge at home. Reading is fun but for kids, it's even more fun when there is a reward at the end of their hard work. My son is 4, so reading to him is still in the very early stages. However, I am a firm believer that you are never too young to embark on your own adventure with books. Here are some ways I've promoted reading in my own home:
Read together every night.
Swap the tablet for a book, ESPECIALLY IN THE CAR. Flying to your family's favorite vacation spot? Books are a great way to spark imagination and creativity to prepare for the adventure ahead.
Find books related to your child's interests and keep in mind that interests change!
Audiobooks are a secret weapon for even the most successful adults. This is my husband's preferred method of reading when traveling to and from the office.
Set aside specific time to read together during the day.
Read by example. (Get it?)
Be sure to choose a goal and your own incentives (within reason). For instance, if Mark "reads" five books during afternoon quiet time over the week, I will take him to get ice cream on Friday at our favorite local ice cream shop, or a special trip to Sunshine Park in Jax Beach. Here is a list of some possible challenge incentives for you to initiate in your own summer reading challenge:
Challenge: Summer Reading Bingo | Reward: Extra screen time
Challenge: 10 Book Challenge | Reward: No Chores for a day
Challenge: 20 Book Challenge | Reward: Special trip to a favorite park
Challenge: Read to the Family (Mom, Dad, the dog, etc.) Challenge | Reward: One small new toy from Target
Challenge: 100 minutes of Reading| Reward: Bake Your Favorite Treat Day
Reading comes with great benefits in every stage of life. In the NICU, it promotes bonding. In childhood, it sparks the imagination, builds confidence, and strengthens social skills. In adulthood, it improves communication, is used as a pathway to learning, and serves as an escape from reality.
The earlier we introduce children to books and reading, the more likely we are to set them up for a bright future. It is our job to allow them to explore and learn to figure out answers on their own. It is our job to equip them and arm them even with the knowledge and wisdom to formulate their own ideas and shape their own perspectives. The most efficient and effective way to do that- is through reading books.
Doctor Who (Ten) said it best, "You want weapons. We're in a library. Books are the best weapon in the world. This room's the greatest arsenal we could have."
Happy summer reading!