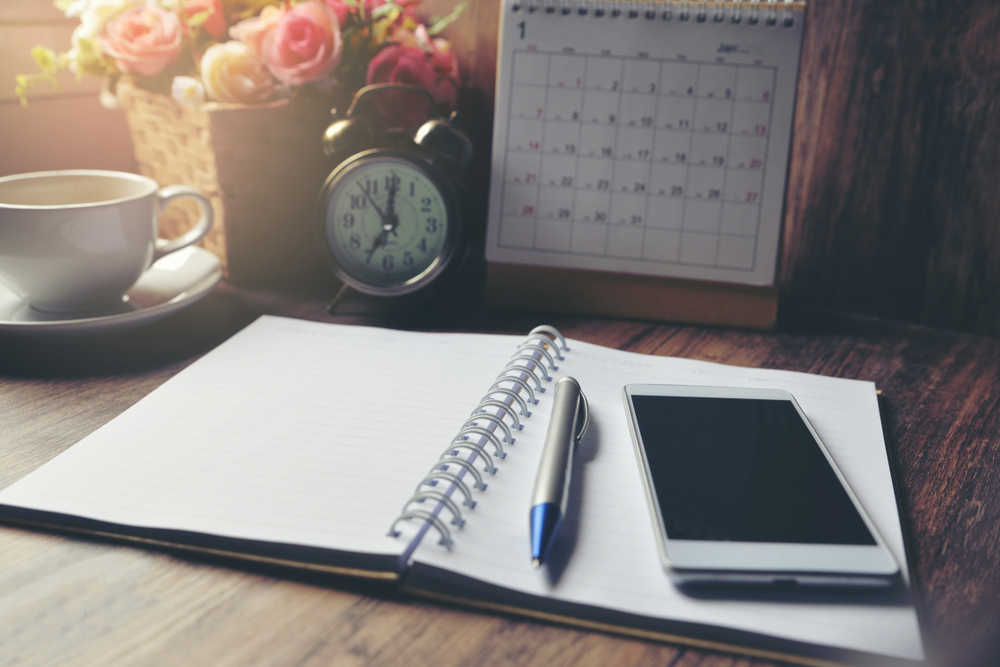 This is a follow-up to Meredith's initial post on what she's learned serving as PTA President.
As I approach my final weeks as PTA President of my son's elementary school, my reflection of the last 24 months is certainly bittersweet, coupled with an extraordinary, unanticipated period of growth. While I am ready to pass the gavel (we don't really use a gavel), I simultaneously feel I could do it another two years. I have loved it that much.
What has surprised me the most is the complete shift in my mindset. I considered myself a compassionate person before volunteering in this way, and in retrospect, I would still say I was compassionate, just not at the level I am now. This experience has broadened my scope of sensitivity that would never have happened unless I served in this capacity. I've learned many lessons, and in my second year, I uncovered new ones. Strategies that previously made me successful when I was employed had to be re-evaluated.
Give the credit, take the blame
Before becoming a SAHM and school volunteer, my work experience was in medical sales — an extremely competitive industry which requires you to sing your own praises AND be comfortable doing it. The nature of sales demands you to constantly credential yourself, which doesn't lend itself to sharing credit for big wins all the time. In a volunteer environment, it's exactly the opposite — it is critical to give the credit where it is due. Volunteers are motivated differently, by being recognized for their ideas and efforts, and you know who wins when you give the credit? EVERYONE! Volunteers win because they feel appreciated and continue to be generous with their time. The families win because a great idea, regardless of where it originated, was enjoyed by the children. You win, too, because it just feels damn good when you can shine the light on someone else.
At the same time, when an event doesn't go as planned, a deadline isn't met or something happens to get overlooked, you take the blame. Even if a committee member led to the hiccup, be accountable for it. Selfless leadership is not something we typically learn in sales but is essential when volunteering. When selflessness is exhibited by giving credit and taking blame, it shows volunteers you have their back. When their good work is recognized and honest mistakes are met with understanding, it creates an environment of compassion and appreciation of everyone. Sometimes mishaps can't be foreseen and how you deal with these challenges is important. Plenty of the mishaps rested on my shoulders, trust me, and I owned those, too. Teams that feel supported create magic together.
Family first
A lot can be asked of a PTA volunteer, because you all know if you say yes once, and the Prez happens to get your cell digits, then you are considered a "go-to helper" for all future volunteer signups! Amiright?! Leading a group of volunteers means we should never lose sight that family comes first. Inevitably, someone cancels last minute or can't commit to the event date because of a family conflict. Specifics are irrelevant, it's a FAMILY reason, which also includes self-care, and that's always been good enough for me. And, when the time came that I needed to say "family first" over a PTA event, my teammates stepped right up to help.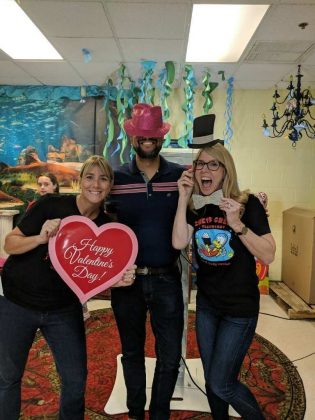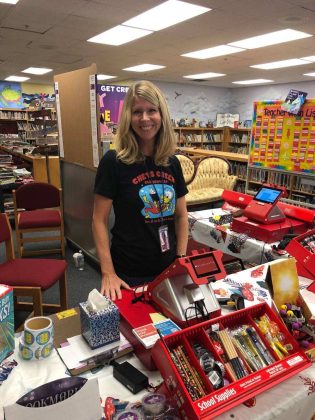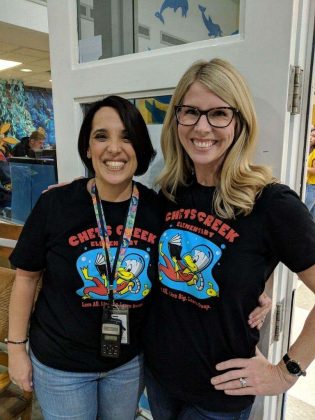 Under promise… but over deliver
Professionally, I practiced under promising quite frequently, even when I knew I could deliver on the request. When I did make good on the deal, it made me look like a hero and even better, made me feel like one, too. Yet as my attitude shifted during those first couple of months as PTA President from a business mindset to one of service, so did this approach. While I agree that the "under promise-over deliver" method can be beneficial throughout many aspects of life, in a volunteer setting, I haven't found it to be the best strategy. I began just saying yes to requests and finding a way to make it happen. If it was iffy that I could fulfill my promise, I was upfront about it and provided details that may prevent the desired result. However, I can't recall a time when I had to say "no" to a reasonable request. Heck, even the outrageous asks got yeses! Schools don't need PTA heroes. PTA members are the problem-solvers, the support system and the spotlight holders, shining the light on the true heroes — teachers and students. My philosophy became "just say yes" — and then find a way. Can we reallocate budgeted funds that aren't being used to fulfill the request? Can we recruit more volunteers to support the effort? When we all realize who is the ultimate beneficiary of all PTA requests, the children, it makes finding a solution easier because "all children are our children."
Set the tone
Many times, when I'm chatting with volunteers at other schools about their events and programs, I get eye rolls, jokes they were "volun-told," exasperated exhales and the like. I think this attitude is what we're expected to project and I wholeheartedly disagree with this stance. If you truly feel this way, then you shouldn't be volunteering. I admit, I presented that attitude initially, and it made me uncomfortable because I was honored to serve my school. So, I changed my message. I started voicing my true feelings and how much enjoyment I felt planning and working our PTA programs because when you see the student's happy faces at these events, it makes the effort worth it. I also wanted to convey to the teachers and principal how much joy being involved brought me. I did my best to shine lights on everyone, make them feel appreciated, SMILE, outwardly enjoy myself and be proud I was part of my PTA. The ripple effect of my change in tone was noticeable, too. I could feel others starting to enjoy their PTA roles and truly having fun.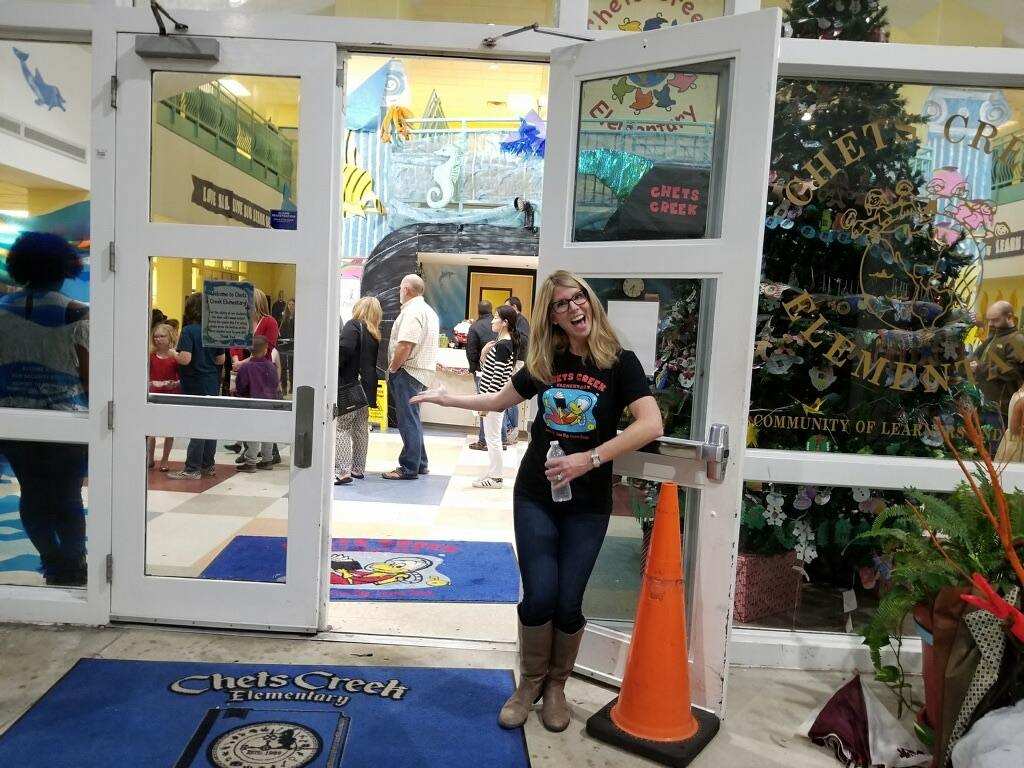 People were unsure of my ability in the beginning. I'm not the vocal one at the table always sharing my voice, needing to be at the center, constantly credentialing myself (anymore). I knew I was capable, but others had doubts about me and told me so. I think my positive attitude, genuine interest in getting to know volunteers, teachers and school staff, truly having fun at events, having their backs and understanding when they needed to say "no," made them trust me.
All I can say now is how grateful I am for the experience and what it has given me in return. It has given me way more than I have given it, and how is that even possible? I think that's what serving a purpose greater than yourself does for us unwittingly. It changes you. It fills your heart in a way you didn't expect. But you needed it. I needed it. And I'm better for it.