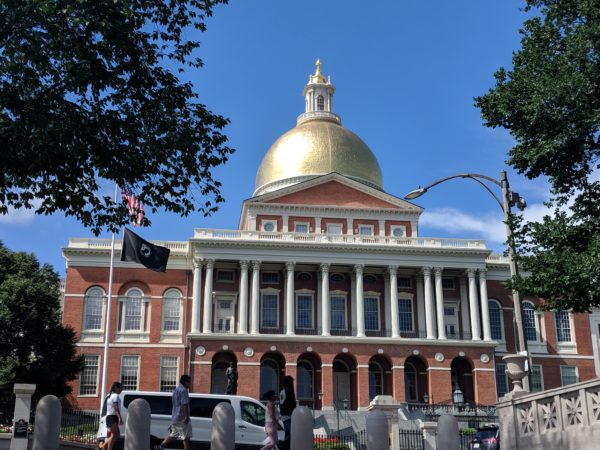 It's true — this Southerner LOVES Boston! We moved from Jacksonville to Boston in 2007, and I went kicking and screaming. I did not want to leave Florida and its sunny weather for what I imagined as a dreary, cold Northeastern town. Surprisingly, it didn't take long for me to fall in love with Beantown. Now that we've moved back to Jacksonville, I miss Boston more than I ever anticipated.
Our son was born in Boston in 2009, and we moved back to Jacksonville in 2010 when he was 16 months old. We had not returned to Boston until this summer, when we decided to take our football-obsessed 9-year-old, Tom Brady's biggest fan, to the New England Patriots summer training camp (free y'all!). Living in Boston for 3.5 years, mostly as DINKs, I never considered Boston as a kid-friendly city. Finally returning as a family for a long weekend, I learned it is actually a fantastic family-centered city. Our son loved every moment in Boston, and we can't wait to return.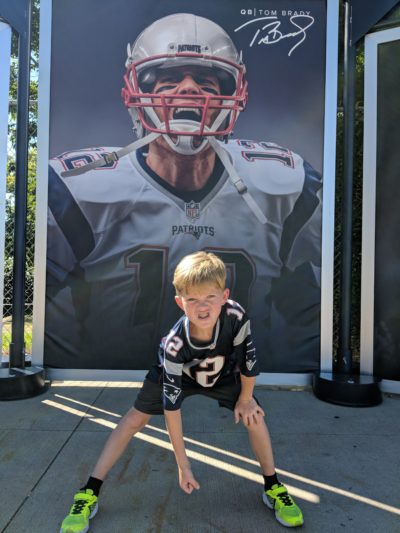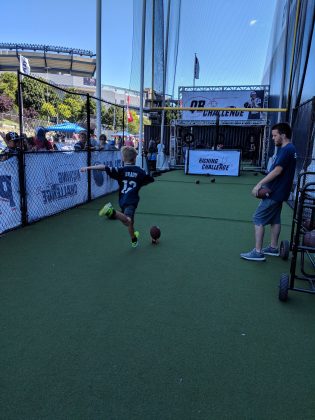 The history in Boston is rich — not only is it the birthplace of the American Revolution and American journalism, it is famously known for the Boston Tea Party, Paul Revere's Ride, the Freedom Trail, Fig Newtons (named after the town of Newton), Dunkin Donuts, the Green Monster (Fenway Park), fish 'n' chips, the no "R" accent where "chowdah" rules, "wicked smaaht" students at Harvard and MIT, the best baked beans (hence the name Beantown), and too much more to list without exceeding my word count requirements. Absolutely consider a family adventure in Boston using my favorite family-friendly recommendations as inspiration!
Fun Things To Do
The Duck Tour: One of the most touristy things to do in Boston, and it is worth the hype! The ConDUCKtors are not only extremely knowledgeable guides about Boston's most interesting historical facts, they have a flair for comedy and make every moment fun. Duck tours are enjoyed on amphibious vehicles that literally drive from the road straight into the water and turn into a "boat" seamlessly. Brave kids can even drive the "boat" once safely in the Charles River. There are several pickup locations around Boston. Quack!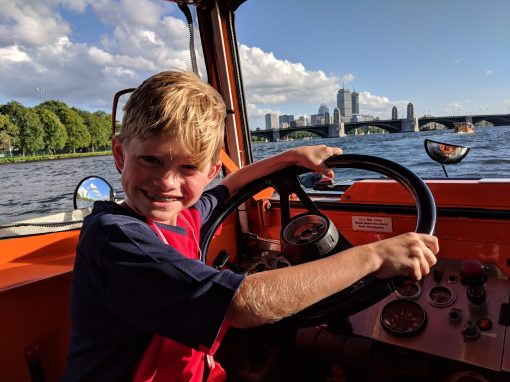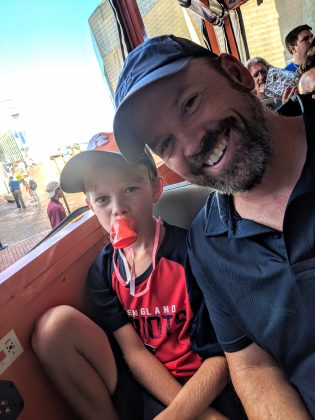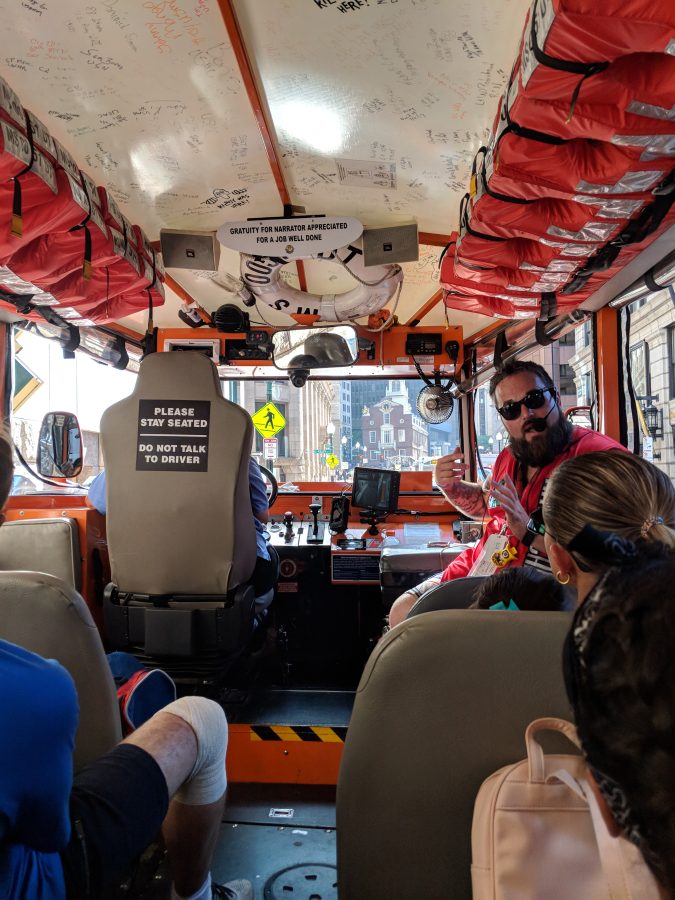 The Freedom Trail: The trail begins in Boston Common and ends in Charlestown at Bunker Hill for a total of 2.5 miles. The trail is marked mostly with a red brick line, sometimes a painted line, that passes 16 sites significant to United States history. It was created in 1951 as a way for pedestrians to walk the city and link many historical sites that shaped our country. More than three million people take this walk each year, and it's a great family adventure. We have a curious boy who insisted we stop at almost every site (and cookie and ice cream truck) along the trail. We finished our walk early, after we toured Paul Revere's house. We'll finish the trail on our next visit.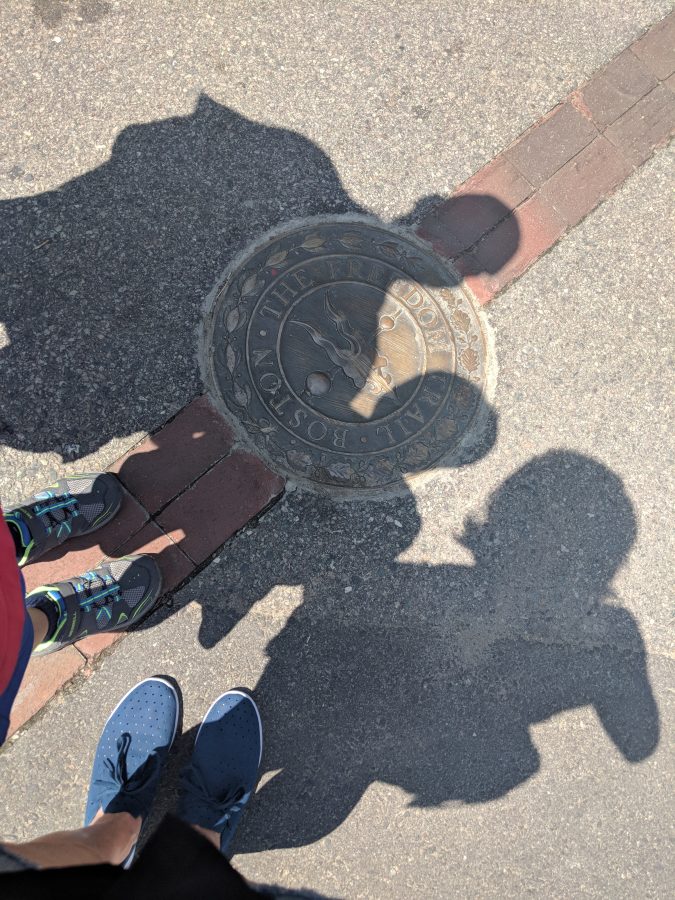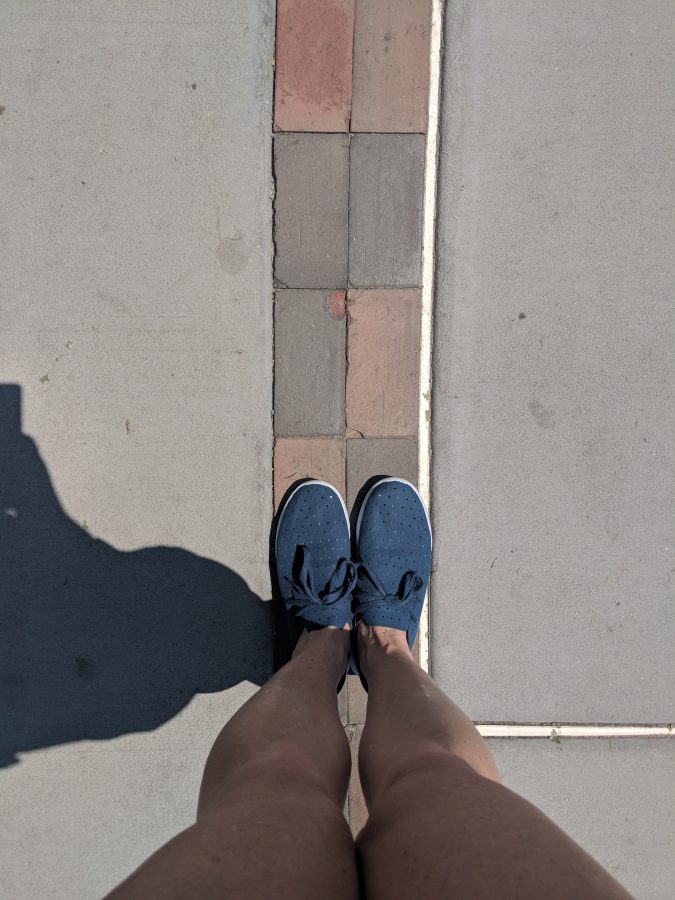 Skywalk Observatory: We took the T, the train/subway transit, from Long Wharf to the Prudential Center where the Skywalk Observatory is located. It provides a spectacular 360-degree view of the city. There is an admission charge but active/retired military are free! I highly recommend listening to the audio guide and don't overlook the exhibits in the center of the room as they provide engaging activities for kids to learn about our country's history — think game show competing against other kids!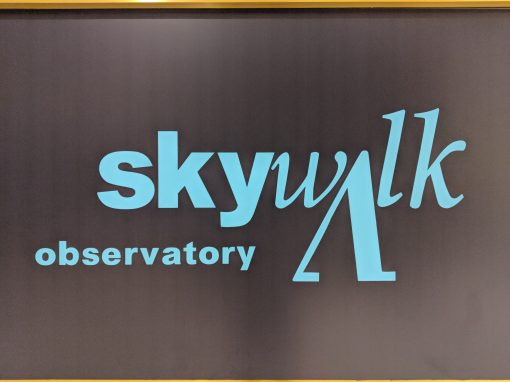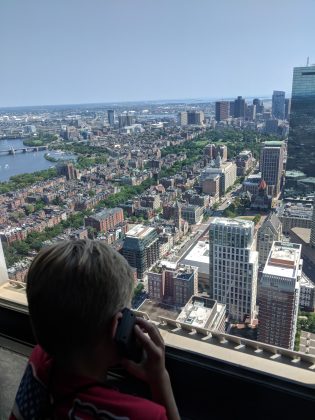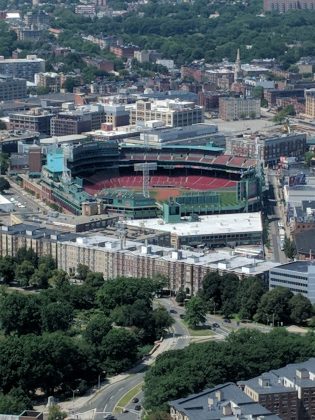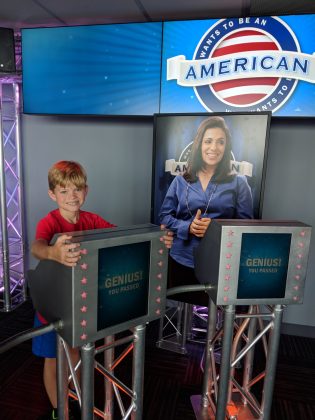 Faneuil Hall/Quincy Market: This is a hot spot for families and a popular stop along the Freedom Trail. Faneuil Hall is a marketplace where you can stroll, shop, eat and explore the promenade. This area draws street performers and musicians and is adjacent to Haymarket, Boston's oldest outdoor market. It is a magnet for street entertainers and a great place to sample some of Boston's local flavor like chowdah, lobster rolls, pastries, baked beans, pints of beer and Irish cider. We enjoyed this area at night because of the more relaxed crowd and sparkly, light-filled trees.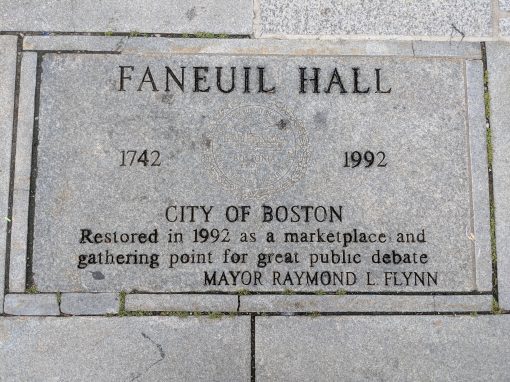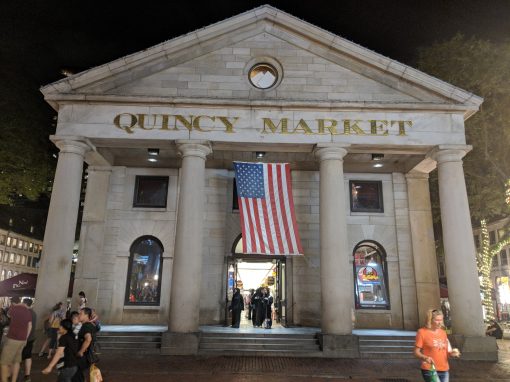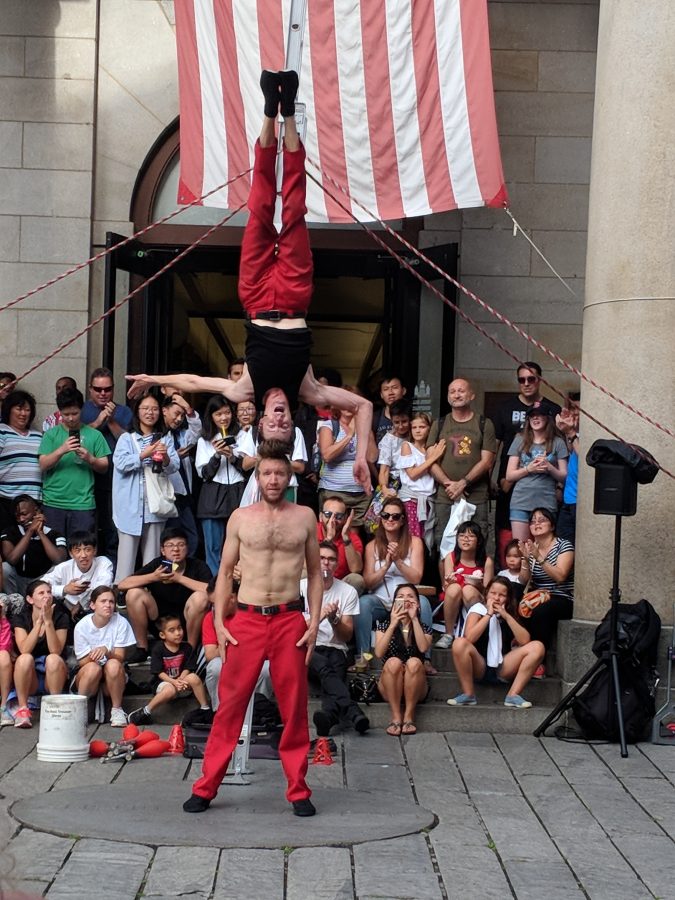 Paul Revere's House: Located in the North End, if your littles are getting tired of walking the Freedom Trail, this is a great place to end your walk. There is a small admission charge (cash only!) and the docents inside the house offer interesting insight to the three centuries of Boston history, Paul Revere's captivating exhibits and family history.
Boston Common/Public Garden: This gorgeous green space is smack in the middle of downtown Boston. The Common was America's first public park and the Public Garden was America's first public botanical garden. Visit the garden to enjoy unusual plants, monuments and statues, the Lagoon, and the Swan Boats which have been operated for over 100 years. Cross Charles Street and transition into Boston Common, where it continues to be a stage for public assembly and free speech. The Common also includes a tot lot and the Frog Pond, which provides a spray/splash pool for children in the summer and a skating rink in the winter. There is no "off" season to visit Boston!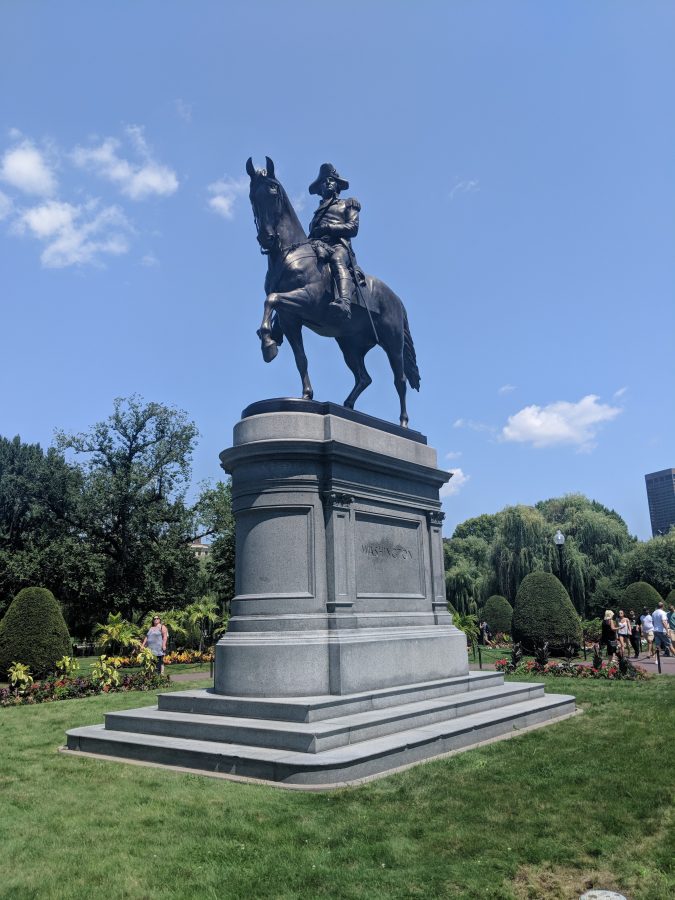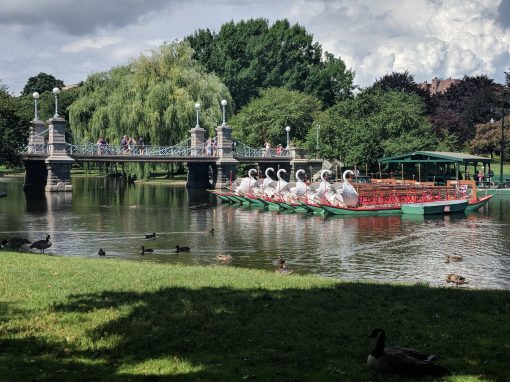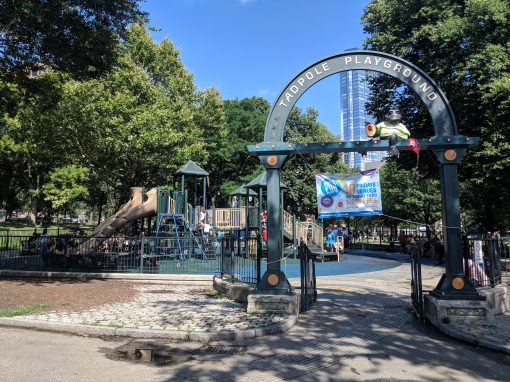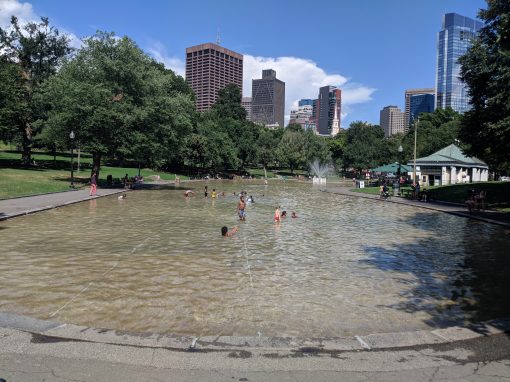 Boston Children's Museum: Sadly, we didn't get to this museum on this trip. But this will be a priority next time! BCM is rated one of the most influential children's museums in the world, also one of the largest. The exhibits emphasize hands-on engagement and learning through experience. I can't wait for our son to ascend the "Three Story Climb," with colorful platforms suspended by netting making for a three-dimensional puzzle. Climbers must master it over time because the structure complexity requires problem solving — a kid favorite! As is the "The Manhole," a professionally constructed replica of the pipe system, an everyday object that offers intrigue and mystery for kids to climb up and down the ladders. The hands-on format of this museum will keep kids interested and learning for hours!!
Eating in Boston
The cuisine culture in Boston has exploded in the last decade. It still offers traditional New England dishes that focus on fresh seafood, as well as sophisticated international fare to satisfy the most discerning tastes. One of the best-kept secrets in Boston are the restaurants, and foodie families should seek out this adventurous epicurean city where the restaurants are also family friendly!
The North End: This is a must for anyone!!! Boston's Little Italy has some of the best Italian restaurants and pastries in the country. Walk down Hanover Street and take your pick of any one of the delicious eateries or venture off into an alley and discover a less travelled, equally delicious eatery. We enjoyed Mama Maria's this time, set in a 19th century row house. We dined upstairs in a side patio room and I was concerned because we're a party of three, we would be stashed in a corner. And we were — in the loveliest corner of the restaurant with the best view! Our meal was perfection. After dinner, stopping for a pastry is a requirement. Most tourists swear by Mike's Pastry, but the locals know you should head across the street to Modern Pastry for the best cannoli. Kids love pasta followed by a pastry, and the North End is the ideal place to fulfill those dreams (a.k.a. bellies)!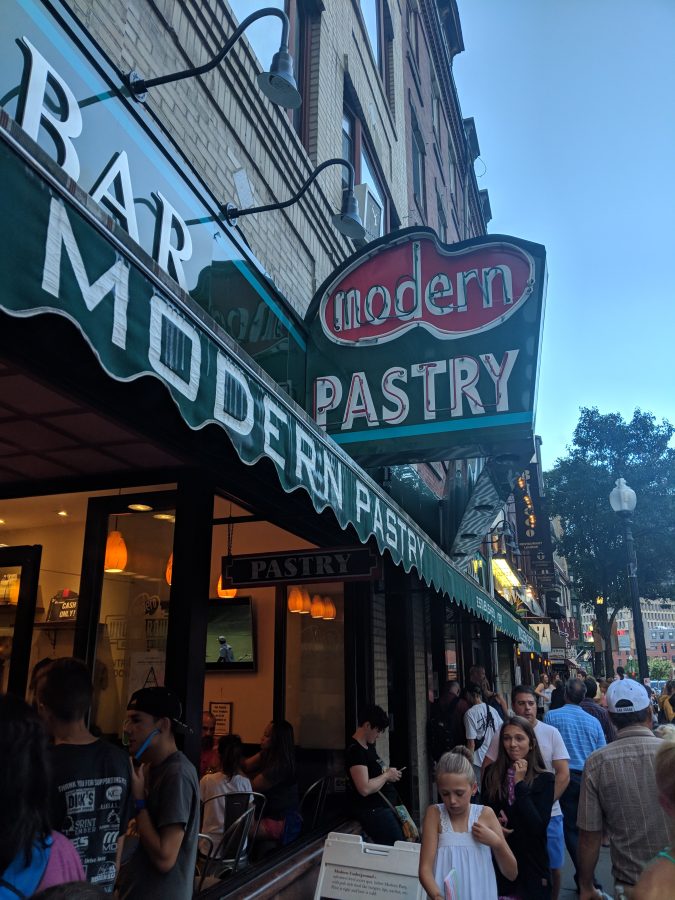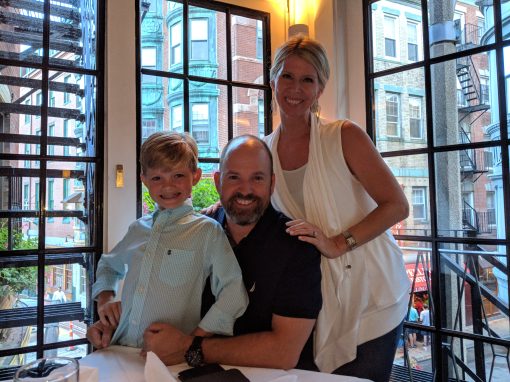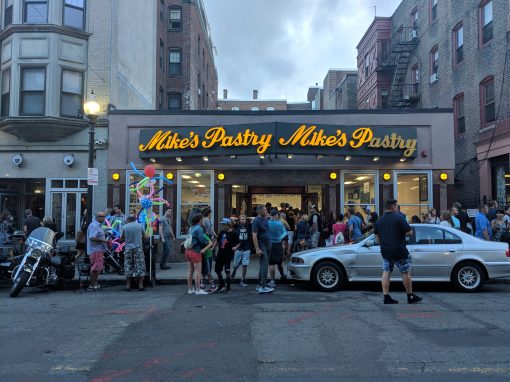 Ice Cream: Outside of Boston in Newton, there is an authentic, old timey soda shop/diner called Cabot's. It serves the creamiest, most generous portions of ice cream concoctions with more flavor options than you can imagine! The portions are so large, I order a kids' "cup." It also serves breakfast, lunch and dinner, homemade soups, and is worth the short commuter rail ride (purple line to Worcester) to the Newtonville stop from downtown Boston.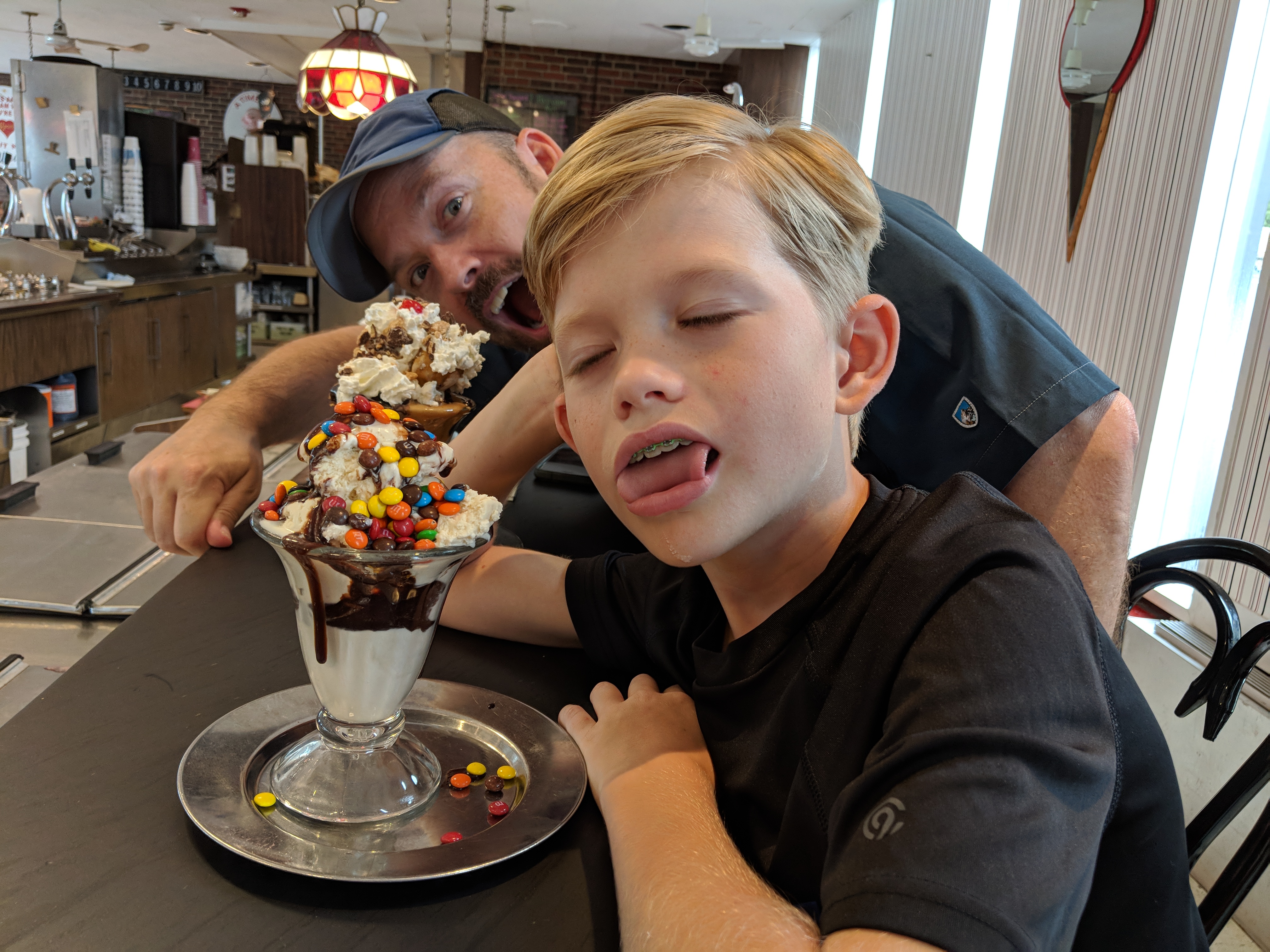 Getting Around Town
Walk: Boston is the easiest walking city we've visited as a family. Distances are so short between destinations, it's almost easier to walk than taking public transportation. Besides, you would miss a lot of the historical sites that saturate the city if you didn't walk it. Don't forget to pack comfortable walking shoes!
The T: Boston's public transit system, the T, was recently rated one of the best transit systems in the country! It is cheaper than New York City's subway, has late-night service and serves the swaths of Boston. I've always felt safe on the T and it was great fun for our 9-year-old to ride. If you're staying downtown and the T serves your next location, take advantage of its efficiency and cheap fares. Your children will love the experience of public transportation as many families safely use the T every day.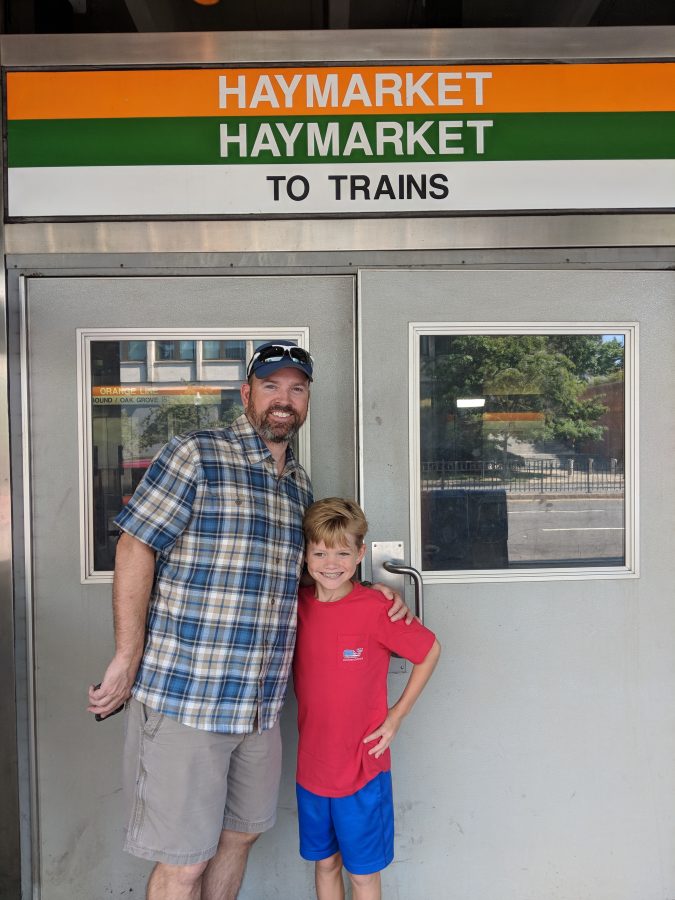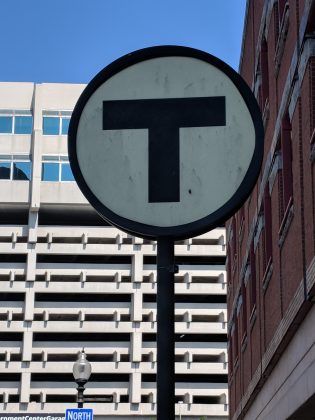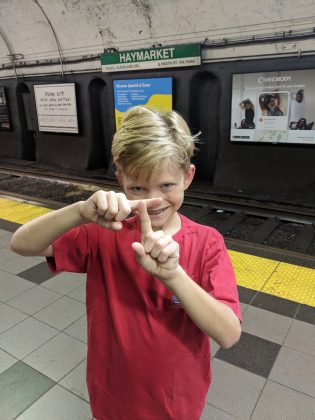 We were unable to visit all the fantastic sites on this trip because we split our time between the Patriots training camp and visiting our old neighborhood of Newton. We are already planning our next visits to Boston as they will surely include Fenway Park, New England Aquarium, Science Museum, USS Constitution and Bunker Hill, Boston Tea Party Ships and Museum, Charles River Esplanade, Legoland Discovery Center, Franklin Park Zoo! I'm certain it will take at least a couple of return visits to enjoy all these sites — something I'm looking forward to!
While Boston is known mostly for its highly cultured city and intellectual reputation because of the prestigious universities, it is a warm, inviting city for families. If you are looking to incorporate a lively family adventure with our great country's history, Boston should be at the top of your list.
Have you taken your family to Boston? What were your favorite family activities?