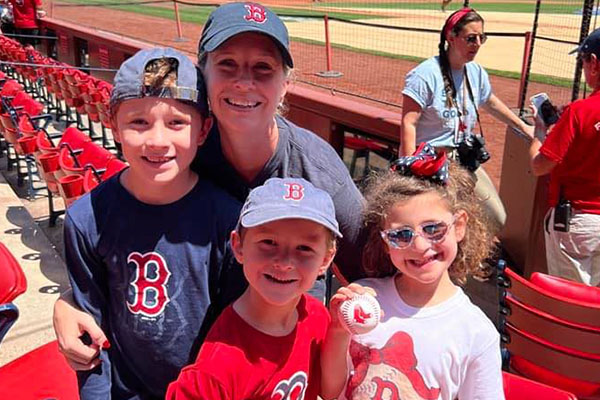 We recently spent two weeks in Boston with four kids. Our oldest attended a special program she had been accepted to during the day, and that left me (and my husband when he wasn't working) to entertain the younger three, ages 9 and 6 (twins). Boston is a big city, but visiting in the summer can be amazing. The weather is great, you can get a direct flight on JetBlue, Airbnb and hotel options abound, much of it is walkable, and the food is hard to beat. Here are some of our favorite activities for younger kids:
A Game at Fenway Park
Okay, my boys are baseball fanatics anyway, but catching a game at Fenway Park was a great experience. If you like going to the Jumbo Shrimp games, you'll enjoy the Red Sox. (You can even tour the stadium. We did this a few years ago and loved it.)
Tips: Bring cash to snag the first parking space you can find and for vendors selling official gear outside the stadium. Make sure you have a famous Fenway Frank, too. With small children, I'd steer clear of bleachers seating… Red Sox fans can be very, uh, vocal, in that area of the stadium. Wear a hat and slap on some sunscreen. The stadium opens 90 minutes before the game starts, and if you're lucky you'll catch some batting practice. Definitely go early.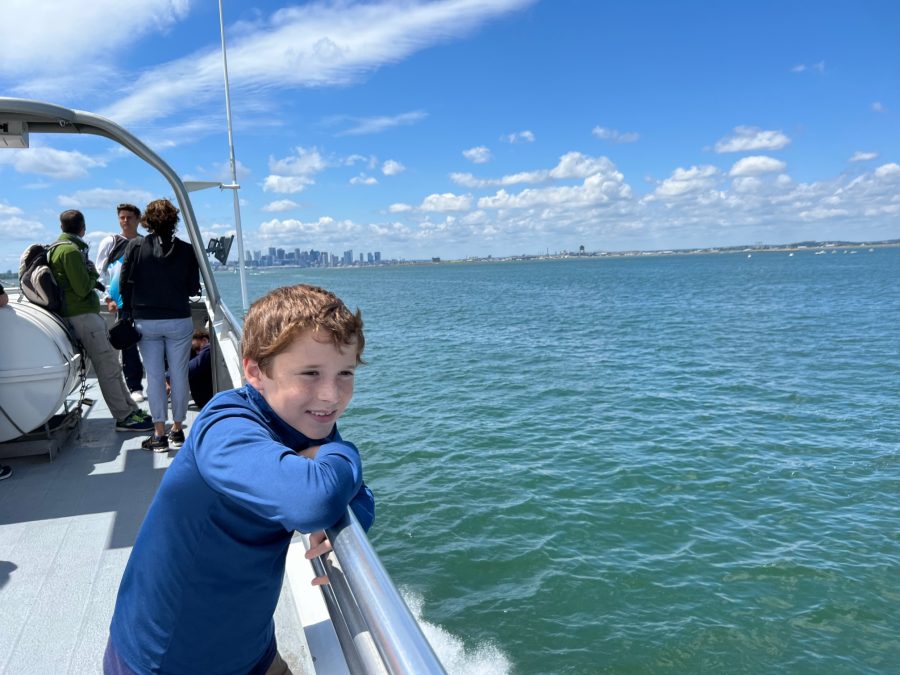 Whale Watching (the New England Aquarium)
While whale watching was a pricier ticket, none of us had ever been — and they guarantee you will see a whale or they will take you again at any time for free. So I signed us all up at the New England Aquarium. And we saw many whales. It was about an hour or so boat ride on a large ferry-type boat out to the special sanctuary where the whales like to feed due to the shallow depth of the water. It was a beautiful day, we saw amazing views of the city as we left the harbor, past the islands and lighthouses (that you can visit though we didn't have time to), and we saw whales!
Tips: Get your tickets ahead of time online! You board right next to the aquarium and can park in the aquarium parking lot, so do the whale watching in the morning and the aquarium in the afternoon. Plan on the full day. Get to the dock an hour to 45 minutes before the boat leaves in order to get a seat. Bring a jacket and a hat, it's colder and the sun is brighter out on the water. Bring snacks and drinks, or cash for the snack bar on the boat. Bring something for your kids to do (coloring book) during the 30 or so minutes you're heading out to the whale watching area and heading back. The boat goes fast, and it's windy and hard to sit outside and entertain them.
Note: The Aquarium can sell out. Get tickets ahead of time online! It's a great experience with seals, tropical fish, turtles, and penguins!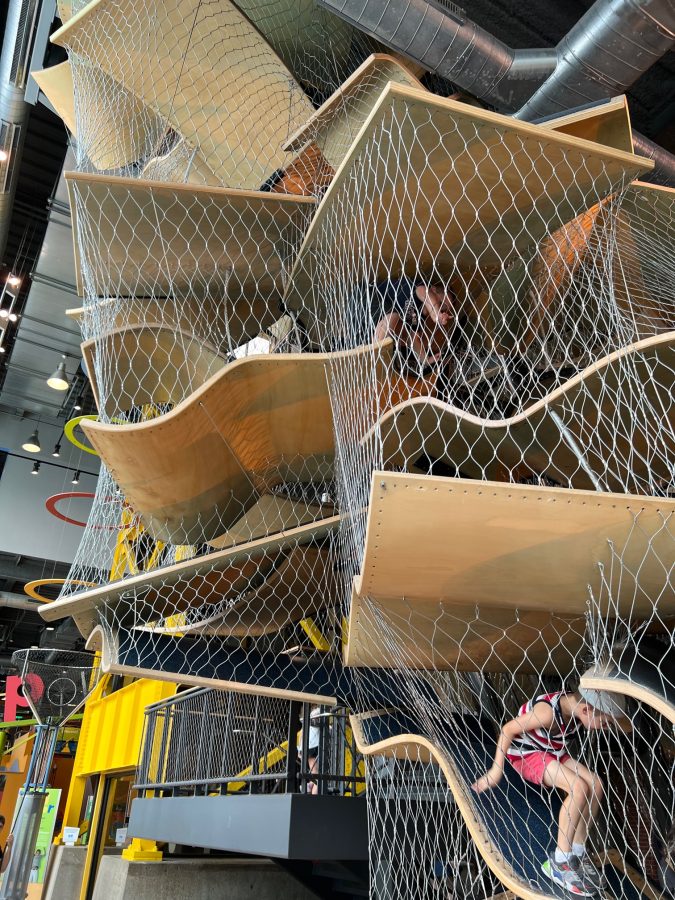 Children's Museum
My kids loved the Children's Museum so much we went twice. As of summer 2022, because of COVID, they were still doing timed entry (lots of hands-on in a children's museum for cleaning). You may be able to walk up and buy tickets (not guaranteed), but you can also pick a day and time slot ahead of time online. Between the golf ball room with ramps and slides and tubes, bubble-making room, rock climbing walls, water table room, and giant climbing structure, it was pretty easy to spend several hours there. There are several parking garages nearby for easy parking.
Freedom Trail & Parent Pub Crawl
My husband and I really wanted to do the Freedom Trail. Our oldest son wanted to see the buildings and graveyard but not walk, and the twins didn't want to do any of it. Thankfully my husband, who loves trying different kinds of beers, had looked up the 10 oldest pubs in Boston. We found several of them were located along the Freedom Trail (because they're all in the oldest parts of the city!) so we followed the red brick path from Paul Revere's grave to his house and stopped several times along the way for lemonade, ginger ale, some beers, and gift shop items, and french fries, and by overlaying the pubs with the trail, made it more bearable for everyone!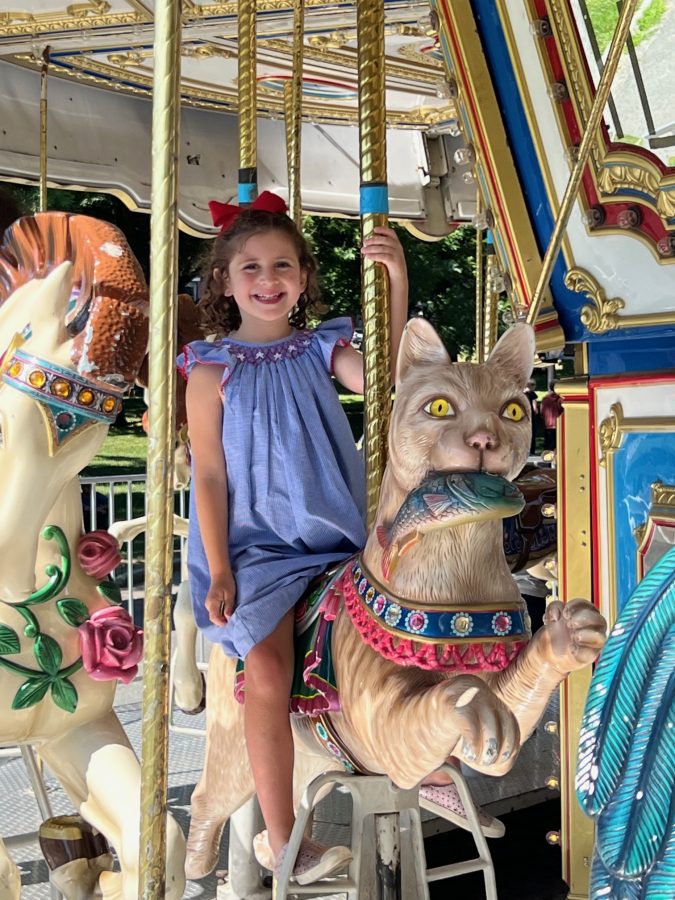 Carousel, Frog Pond & Swan Boats
Boston Common is a great way to spend the afternoon. The Swan Boats are a sweet, quiet ride (make sure to read Make Way for Ducklings before going!), that is inexpensive. Head up the hill to the children's carousel (also inexpensive), playground, splash pad, and frog pond (a massive six-inch-or-so deep pool of water surrounded by shade, frozen ice, and lemonade carts, and public bathrooms). Bring a suit for the frog pond. We spent two afternoons with a soccer ball and picnic lunch, just enjoying the weather and the park.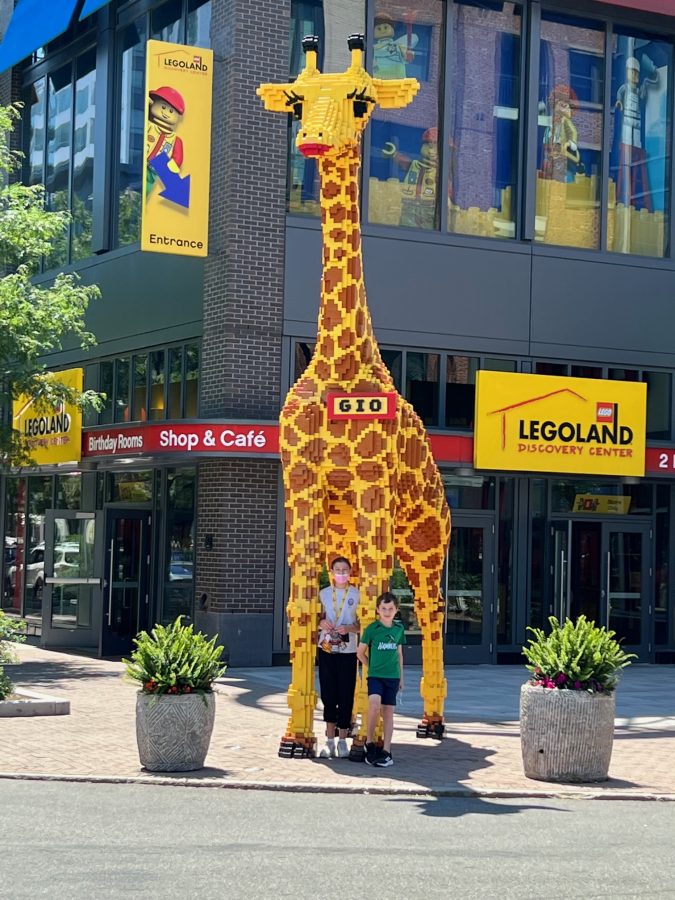 LEGOLAND Discovery Center
With an enormous model of the city, complete with Fenway Park and Cheers bar, you don't want to miss the LEGOLAND Discovery Center. The venue even has two rides for kids. LEGO build tables, a race track to test your own car, and a LEGO store, this was worth every cent.
Harvard Museum of Natural History
To be fair, my older child enjoyed the Harvard Museum of Natural History more than the 6-year-olds, but there was still plenty for them to see. The museum is relatively inexpensive and includes a beautiful display of gems, rocks, and minerals, some of which are enormous. In addition, it houses an enormous tortoise shell, whale skeletons, fossils, and a beautiful display of glass flowers. There are many animals (avoid if taxidermy isn't your thing..heh) that my kids loved seeing because it gave them a true idea of how big or small animals really are! Attached is the Peabody Museum which has a great Native American collection.
What are your favorite things to do when visiting Boston?