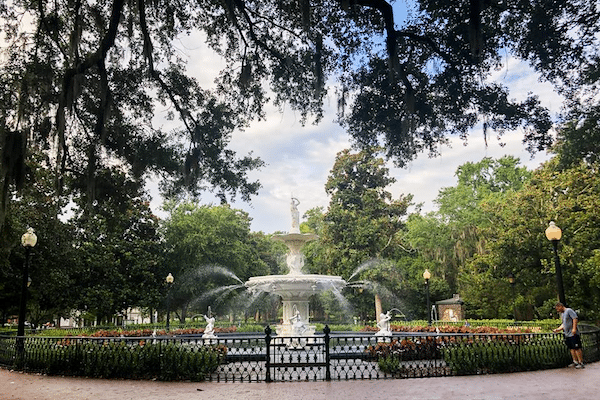 Summer is pretty much over now that the kids are back to school, so this should be the best time to think about going on another vacation, right? Don't worry, I'm not talking about a week-long getaway, but rather just a day trip somewhere nearby that does not involve Mickey Mouse or roller coasters!
I hereby present Savannah, Georgia. Just about a two-hour drive up north, you can immerse yourself in the city's rich architectural history and ghost stories. Yes, we have St. Augustine for that, but why not try something new?
My 2-year-old son is currently obsessed with Thomas the Train and Chugginton, so a trip to the Georgia State Railroad Museum was a must during our visit to Savannah! Depending on when you go, you can also ride the Steam or Diesel Locomotive. Personally, I have always wanted to ride in a train like the one in Back to the Future Part III. Disclaimer: The one in Savannah does not fly or transport you to another time zone.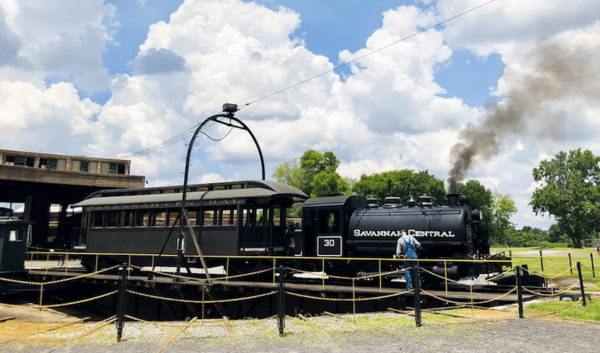 It was scorching hot when we went, and it felt like our faces were melting off, but seeing my kid's eyes lit up when we went inside the old-school trains was priceless. He got to pretend to be a conductor. There is also a kids' area where they can color and play with puzzles and train sets. Luckily for us, there is also an air-conditioned room where everyone can cool off and watch little model trains whiz by. For an additional fee, you can upgrade your admission ticket and check out Savannah Children's Museum as well as the History Museum.
Downtown Savannah is about 10 minutes away, and there are so many restaurants that will surely appeal to everyone in the family. Be sure to check out Treylor Park — their peanut butter and jelly wings never disappoint, in my opinion! By the way, we now have our own Treylor Park in Nocatee, so if you are a fan of the place, then go to the original one in Savannah. If Southern fare is more your palate, then check out Paula Deen's restaurant, The Lady and Sons. I hear great things about their lunch buffet.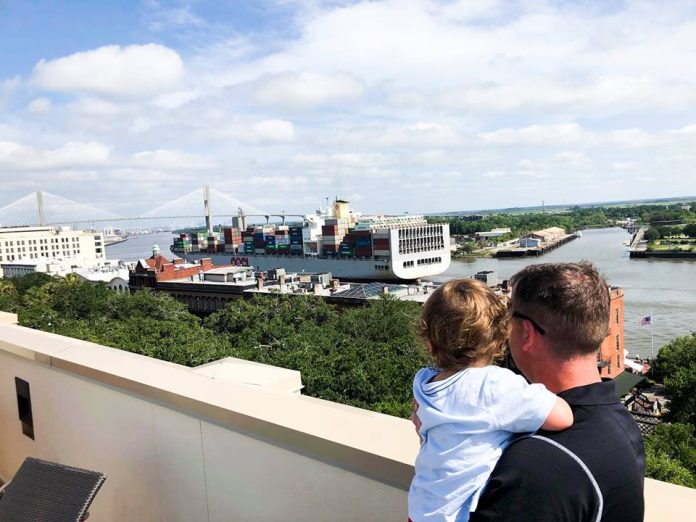 Go for a lazy stroll down River Street to walk off your lunch. There are usually street vendors where you can buy fun trinkets and souvenirs for the kids or check out the local shops for gifts, also. Stop by Savannah's Candy Kitchen for baked goodies and candies to take home. As for us, we headed out to Leopold's Ice Cream for dessert, which is always packed every time I am in the city. We decided to stick it out and waited for about 20 minutes — well worth the wait for insanely delicious ice cream and a milkshake.
By the time we finished satisfying our sweet tooth, our little guy was tuckered out, and we wanted to make our way back home during his afternoon nap. So we decided to skip Forsyth Park this time around, but this is one gem you absolutely have to visit if your children are at that age when they do not take naps anymore. It is beautiful over there, and it is such a great photo op for the whole family by the fountain and rows of trees. There is also a spray pool that is open during the summer, so that could be fun for the kids next year. For now, your fall destination is calling!
Photos by Corinna Hoffman Photography.