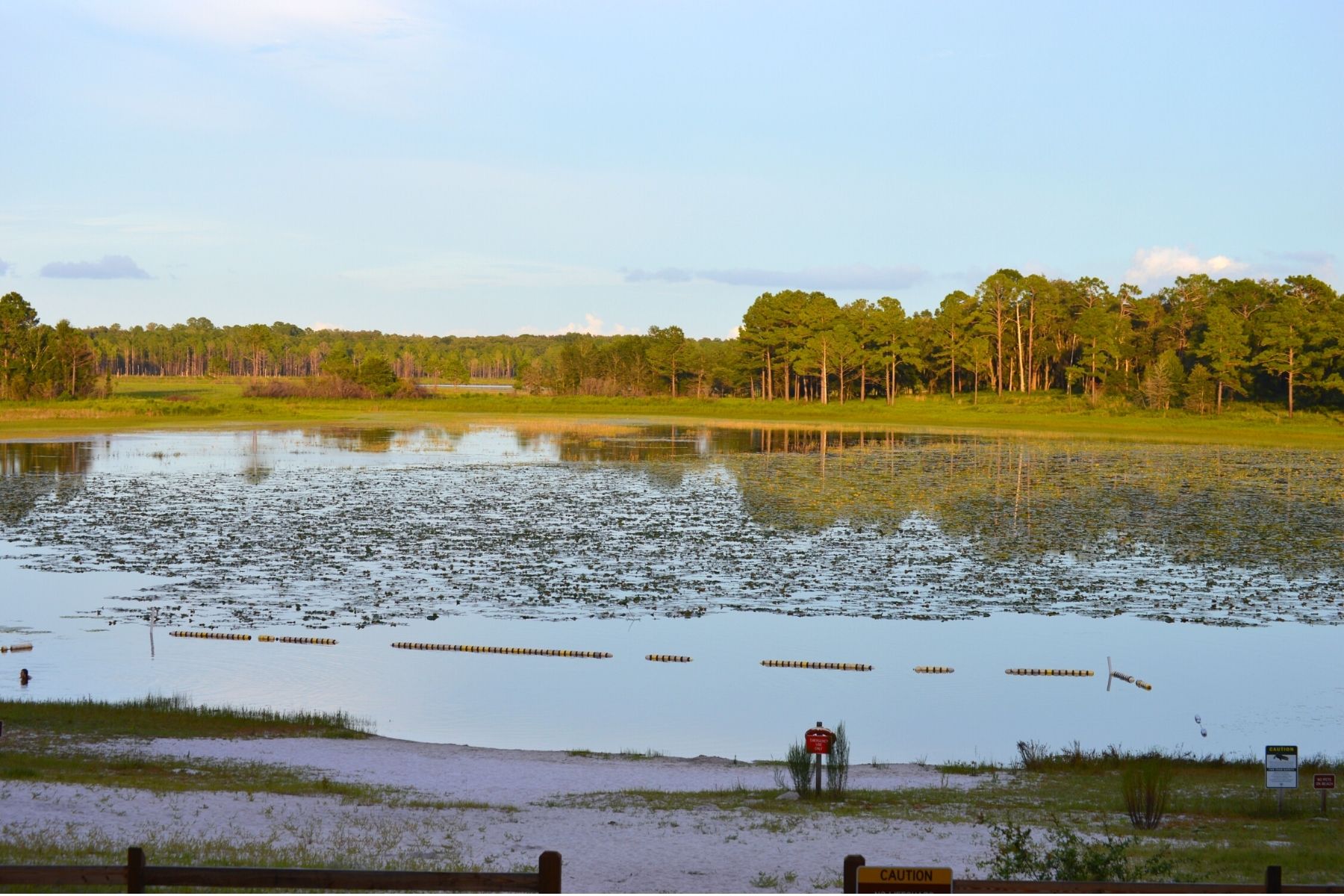 Mike Roess Gold Head Branch State Park is located in Keystone Heights, Florida, and provides 2,400 acres of rolling sandhills for visitors to enjoy. This beautiful state park was originally created in the 1930s by the Civilian Conservation Corps, and its extraordinary craftsmanship can still be seen today. The park has 12 natural communities, ranging from dry habitats such as sandhill, pine, and scrub communities to basin marshes, seepage, sinkhole lakes, and slopes.
Most of the park is made up of pine sandhills, which are home to American kestrels, white-tailed deer, turkeys, bald eagles, gopher tortoises, fox squirrels, and pocket gophers.
This state park is my family's favorite park because the nature here is one of a kind, and you can fully disconnect while being here. There is a playground for kids to run around, pavilions to have lunch, and plenty of space to ride your bikes and smell the fresh air.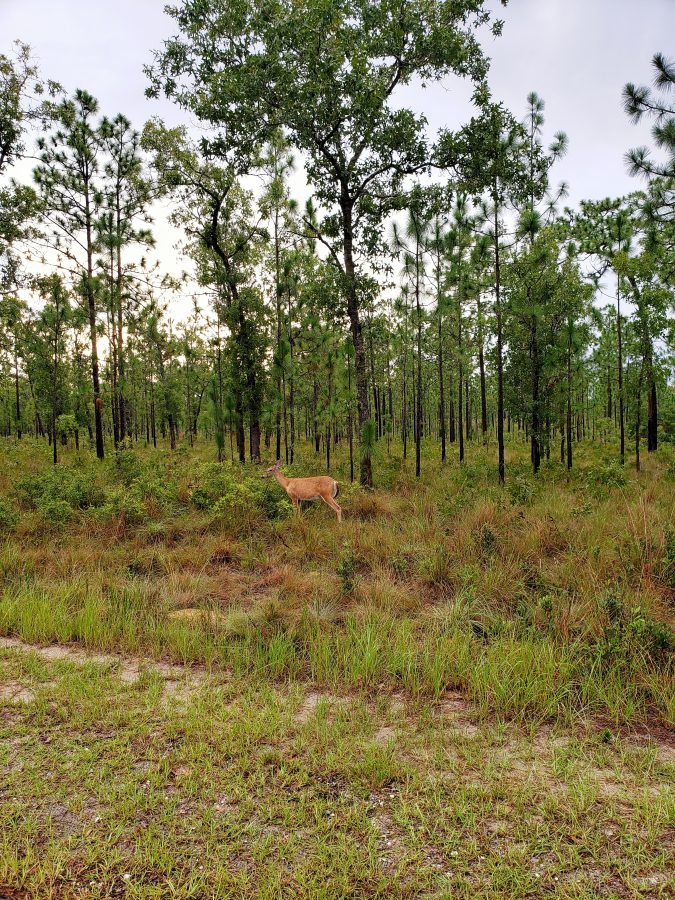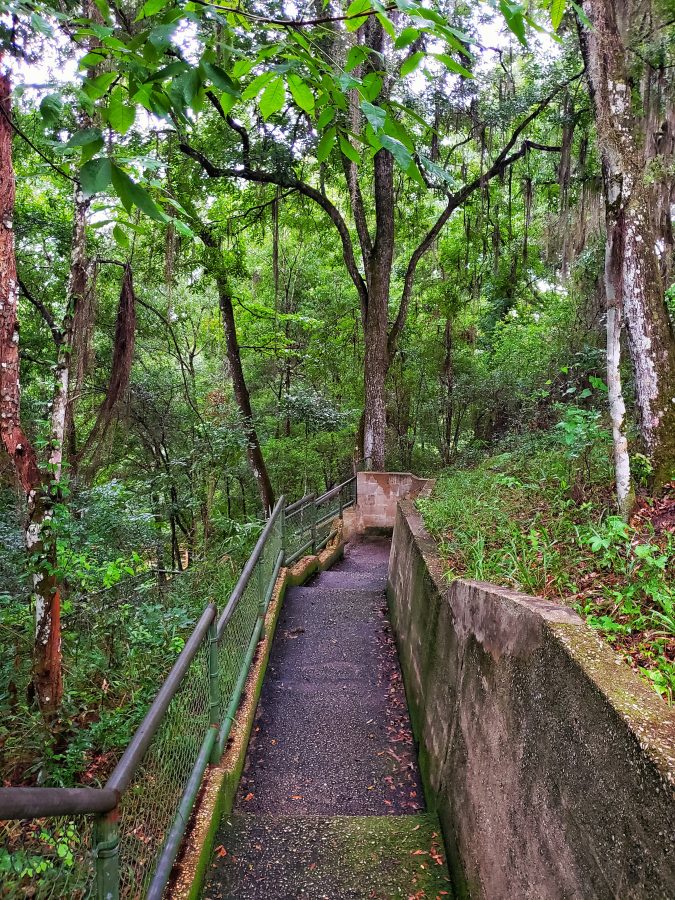 After riding our bikes, we step down towards the lake and let kids play in the sand and water. They can sit in that sand for hours digging, scooping, and building while I watch fish jump out of the lake. There are canoes available for rent, and you can pick up all the gear at the front office. The cost is $8 per hour, and even though their website says that it is unavailable, you can still rent it!
One of my son's friends had a birthday party at this park, and it was terrific. The picnic pavilion reserved was as promised, and the rangers were helpful and made sure we were who we said we were. The view near the lake is beautiful and relaxing, restrooms are nearby, and there's plenty of parking available. If you have children, I highly recommend reserving the pavilion #16 because it is by playground equipment and a volleyball court.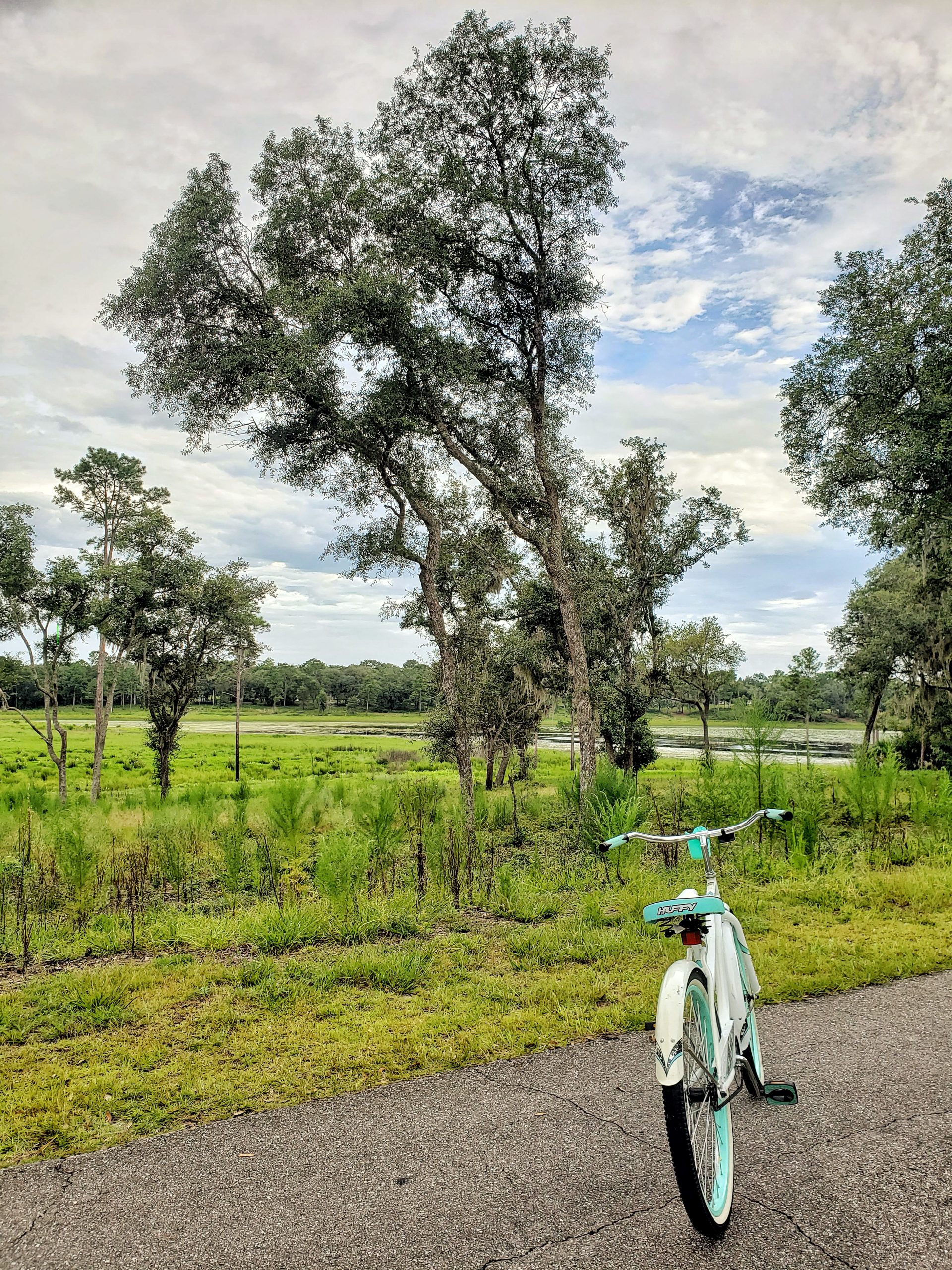 There are also lakeside cabins available for rent if you decide to stay a bit longer. It's perfect for family getaways, too, with all of those amenities included, like picnic areas overlooking a beach on the lake itself, along with four marked hiking trails that are miles long.
Little Lake Johnson is my favorite location because there are canoe rentals where we can explore further than just its shoreline; next door lies Pebble lake that's mainly used for fishing opportunities.
Sheeler Lake is clear and beautiful, but fishing or swimming are not allowed. The park also has Devil's Wash Basin lake, which is accessible via a trail from the north end of the park. This small remote lake was once part of a grist mill ravine system that flows into Little Lake Johnson at its southern tip.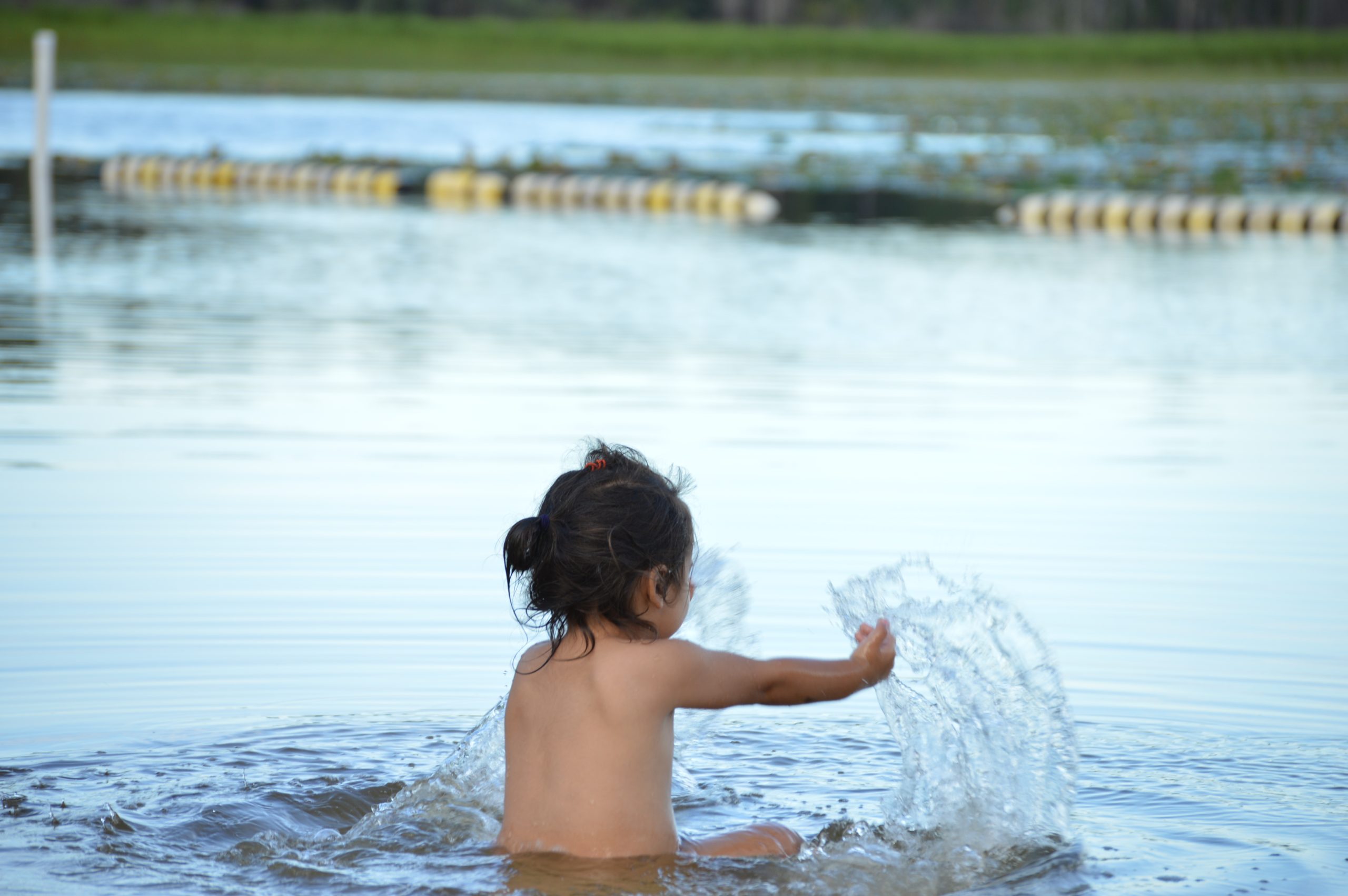 They have options for tent camping, RV sites, and cabins to accommodate all campers. There are two sizeable camping areas — one is located in the more populated area and has electrical hookups for camper use. The other offers a secluded setting with complete privacy from neighboring campers, perfect for those who want to get away from it all! Overall I recommend Gold Head as an ideal place to get away without worrying about anything except you and your family or friends' most comfortable company.
It is open 8 a.m. to sunset 365 days per year, entrance is $5 per car, you can book your reservations here!
Tip: Drive into Keystone Heights town and get delicious BBQ from Johnny's to go and enjoy at the park.
Have you ever visited Mike Roess Gold Head Branch State Park? What was your favorite part while visiting?