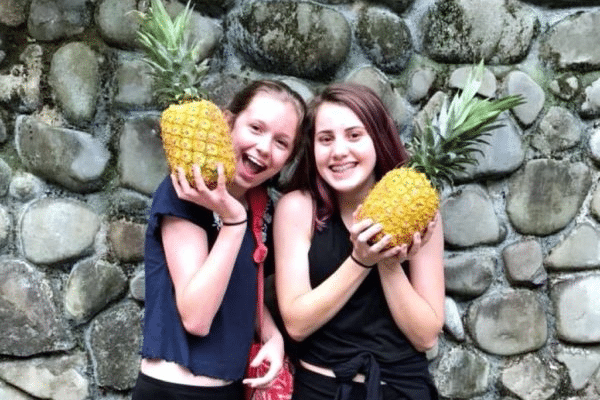 Summer is in full swing, and with time off of school comes prime family vacation time. Whether you have an epic trip overseas or a laidback weekend at the beach planned, family vacations are a great way to get away from the everyday stress and reconnect.
I've mentioned before that our family loves to travel. We plan our trips years in advance, but we don't always go it alone. Sometimes, we travel with other families which adds to the fun and provides built-in friends for our teens. However, just like any other part of planning a trip, I've learned there are a few things to keep in mind before jumping on the co-vacation bandwagon.
Review the Plan
If you're traveling with kids, a plan is critical. This isn't some girls' weekend where the biggest decision is what time is acceptable to start sipping mimosas. (There are no rules when it comes to mimosas, in case you were wondering. You're welcome.) Everyone will have their expectations of what constitutes a good vacation and discussing that in advance will ensure both adults and kids (mostly adults because we're paying for it) get what they want.
Budget Can Make or Break Friendships
Okay, I'm being slightly dramatic here, but money is important. Are you the kind of family who throws financial caution to the wind while on vacation? If so, and you're traveling with a family who monitors every penny, there could be problems. It doesn't mean those two styles can't mesh, but knowing that going in will save you a few awkward discussions.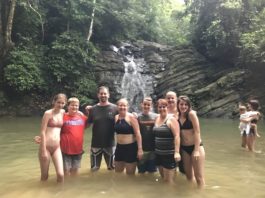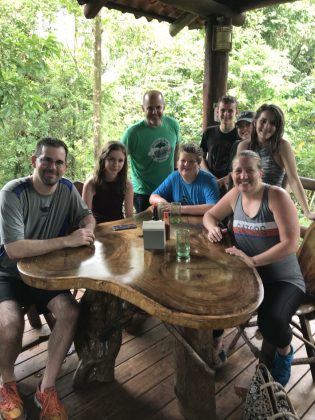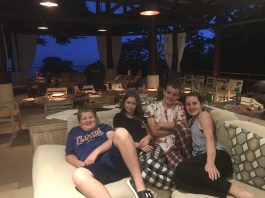 Are You Compatible?
Everyone. I mean, everyone must get along. Wives, husbands, kids, and all combinations amongst those groups need to like each other. The family we vacation with most fits into this category. There are no forced conversations or weird vibes because we all genuinely get along. We can break off into a variety of group combinations for whatever is planned for the day, and it just simply works. We also know and respect when someone in the group needs their alone time. There's no judgement in our co-vacations which brings me to…
Extend Grace When Needed
Someone at some point will act a fool. Spouses may have an argument. A kid will absolutely might have a meltdown. In our case, we have teens, so hormones will likely get the best of someone. Let it go. Spending an extended period of time with just my own family can set my only-child nerves on edge. Add more people into the mix, and something will go down. Offer grace in those situations and demand it back.

Co-Parenting While Co-Vacationing
Know how to handle each other's kids. This might be the most critical point before setting out on a vacation with other families. It takes a village these days, and vacation is no different. I have no issue telling my friend's kids to knock it off, and I expect them to do the same. With the friends who we vacation with regularly, this is a non-issue as I'm considered Mom no. 2 and vice versa, but if someone has an issue with you telling little Jimmy not to throw food at the table, there might be problems.
In the end, vacationing with other families can be an awesome experience. Built-in friends for kids and adults, time to connect in a world where just getting together for coffee can be challenging, and lifelong memories are just a few reasons why. Just be sure to pick wisely before setting off on whatever adventure you dream up, and make the time to have the critical conversations in advance that will ensure those adventures bring you closer and not question why you became friends in the first place.