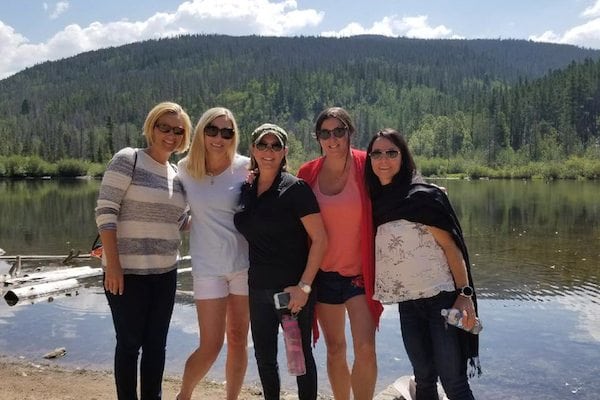 Our latest girls' trip is in the books! It was five glorious days in the mountains of Colorado, sans family. None of us feel bad about our time away from our kids each year, and you shouldn't either. We log plenty of mom hours the other 360 days of the year. Taking time for yourself isn't selfish — you're recharging your batteries so you can be an even better mom.
Each year, my oldest childhood friends, get together for our annual girls' getaway. We've been all over the country (and Mexico) over the years — Puerto Rico, Cancun, New Orleans, New Smyrna, Palm Island, Port Canaveral, Ft. Lauderdale and more. Most of the girls live within driving distance to a beach, but we still opt for an oceanside getaway every few years, because they are quite different than a trip to the sandy shores with our families. On these excursions, we're normally glued to our beach chairs, reminiscing and laughing until our stomachs hurt, snoozing to the sounds of the waves crashing nearby, pouring through gossip magazines and enjoying cold cocktails. We take turns making dinner, play cards at night, and we've even crashed a wedding. The photos with the bride still make us laugh to this day.
We are all moms with kids ranging in age from 6 to 14 years old. This is our long weekend to leave the kids (and husbands) behind to reconnect and recharge. If you're reading this and you've never been away from your kids, stop what you're doing and book a trip now. Repeat after me: "I deserve a break." I know moms who have never spent any time away from their kids and/or husbands, and that's okay. But, I promise you, the break will do you good.
Imagine sleeping in, taking your time getting ready, watching anything you want on TV, being able to get in the car without loading up everyone else around you, taking a nap, going for a walk to soak up the scenery, enjoying a stress-free dinner out, dancing the night away with your girlfriends, and doing it all over again the next day.
Your going away on your own will teach your children that mothers have needs, too. Your kids may actually miss you and begin to realize how good they have it when you're home. Not that the dads or grandparents can't handle things while you're gone, but moms are often the glue that binds it all together.
On this last trip to Summit County in Colorado, it made me realize how much my family would also love to visit. Yes, there were many adult-only things we did like the Breckenridge Food & Wine Festival, but as we explored the area each day, I discovered a few things my son would love. For instance, how many kids can say they played putt-putt at the top of a mountain? Or, went mining and sifting for gold on actual gold mines? And, rode dune buggies in the wilderness? I fell in love with everything about Colorado in the summertime during my girls' trip. So much so, that I booked another trip for the family in September to see the Aspens change colors.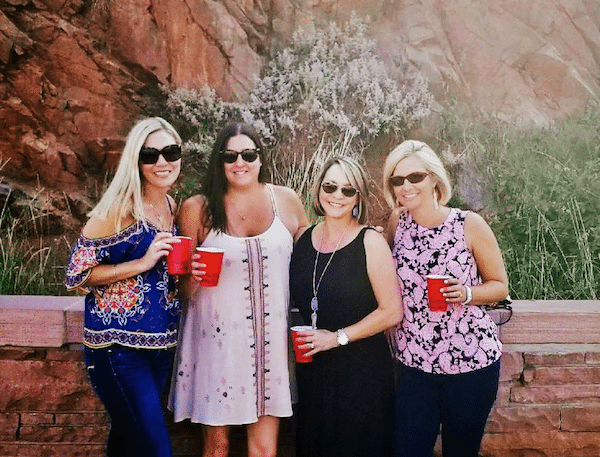 If you don't want to take my word for it, do it for your health. It's no surprise that taking time off from your mom duties and getting away is good for your mental and physical health. In fact, Inc.com offers four science-based reasons to book a girls' getaway: stress reduction, improved productivity, better sleep and the prevention of heart disease, proving that time off is important to your health in the long run. And who better to spend a few days with than your girlfriends, who all understand what it's like to be a mom, and who also want a little peace and quiet once in a while.
Believe me when I say your kids will be waiting with open arms when you get home. And, you'll be refreshed and ready to flip the switch back into mom mode.