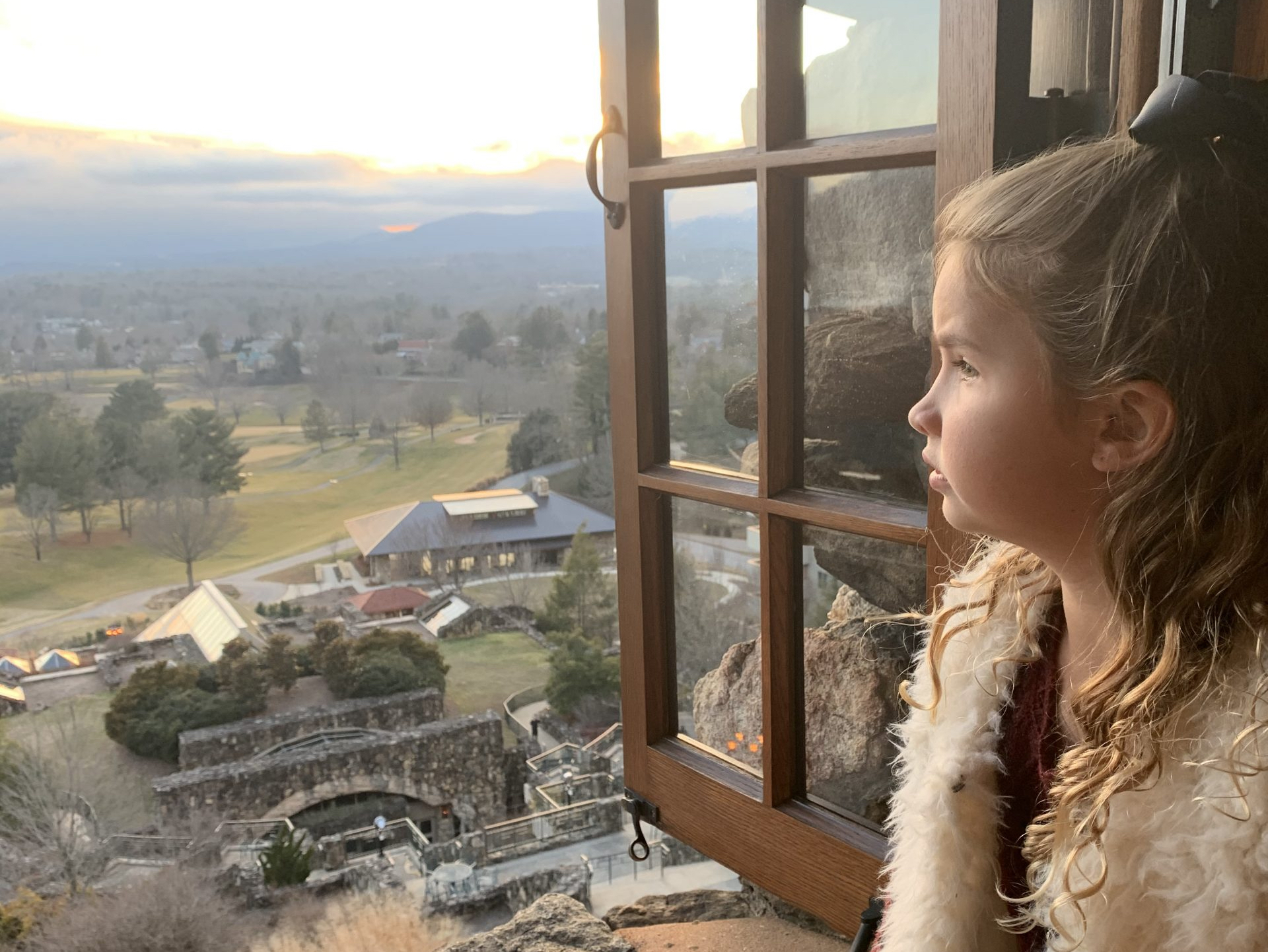 My mom, sister, and our children decided to venture to Asheville, North Carolina, last month for a girls' trip/birthday celebration with the kids. From Jacksonville, the drive was just about seven hours, well more like nine, after a two-hour stop at Cracker Barrel! We arrived in the evening at our hotel, the Omni Grove Park Inn, the perfect home away from home for our time in Asheville.
The weather, gorgeous mountain views, and incredible hospitality made an excellent trip! My son turned three on the day of our arrival, and on the morning of check-in, the hotel texted me to see if there was anything we were celebrating or if we had any special requests. I shared about our special birthday boy, and that evening we were greeted with a birthday bag for my son, and he couldn't have felt more special. It was a great way to kick off our trip.
The Biltmore Estate
You don't think of Asheville without thinking of the Biltmore Estate, America's largest home and former residence of the Vanderbilt family. While I was a little nervous about schlepping our motley crew through this amazing home, I am so glad we did! When we bought our tickets online, we didn't get audio tours for our kids, and needless to say, we regretted that because the kids hijacked our audio tours. They loved learning about the history, and even my 3-year-old was glued to the guide.
Once you are done touring the gorgeous home, indoor pool, and bowling alley, you can walk the grounds and then reward your kids with a treat from the ice cream shop or the toy shop. We did this after my kids posed for many photos in front of the estate. We opted for the toy shop and came home with our own little stuffed puppy, Cedric, and an adorable book all about him. Cedric was Vanderbilt's dog. This was a great little souvenir from our trip, and my daughter took the dog and book to school for show and tell.
With your admission, you can venture to Antler Hill Village, just a short drive away. Antler Hill Village has a small farm/petting zoo, amazing playground, shopping, Cedric's Restaurant, ice cream parlor, and last but certainly not least, the Biltmore Wine Tasting room, which offers complimentary wine tastings.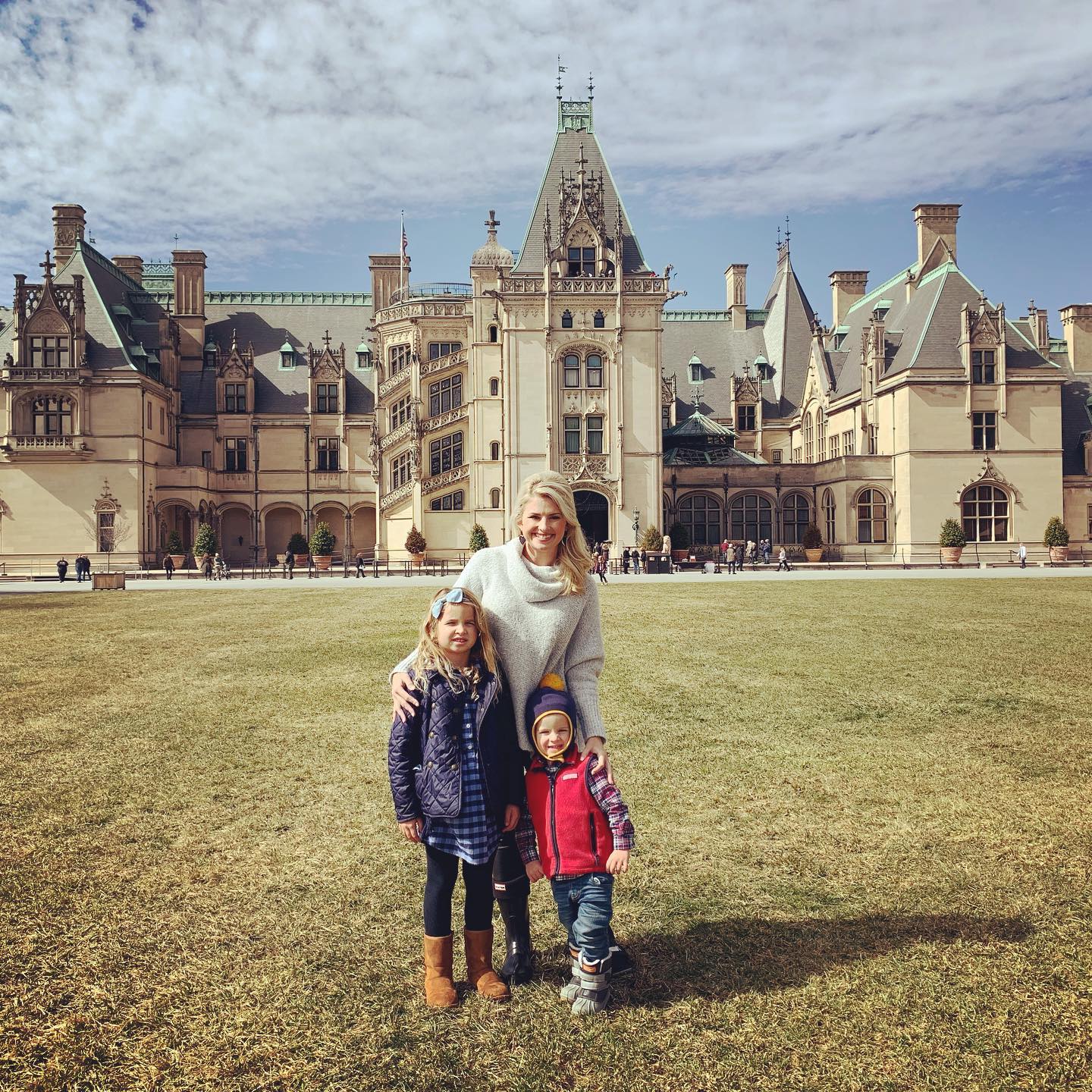 Asheville Best Gem Mine
My sister has been traveling to Asheville for years as her in-laws have a home there. She knows about all of the hidden gems in the area, including Asheville Best Gem Mine. Your kids will love this excursion, and you will, too! The gem shop offers several different options for your little miners. They will use their sifter to find their gems! The entertainment lasts at least an hour, and they will also receive a "rock ID card" to learn about the gems they find. They'll get to pick out a polished stone from the gift shop and go home with their bag of gems. There are indoor and outdoor mine options that are weather-dependent.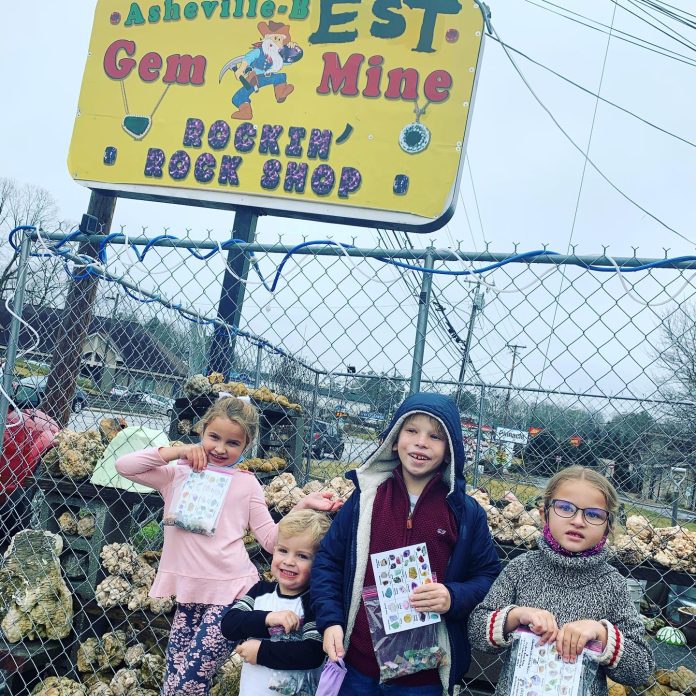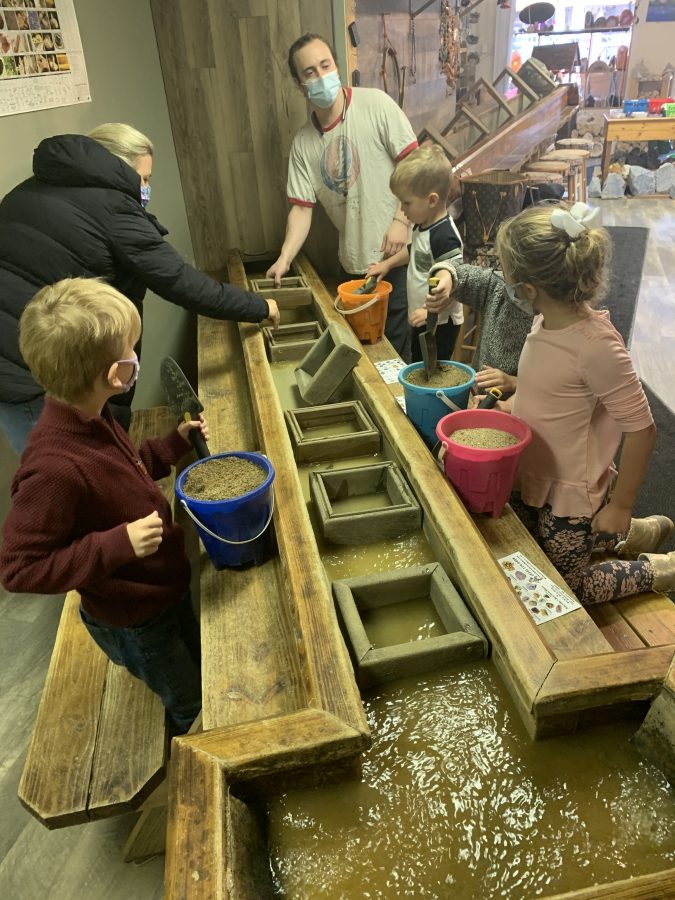 Tube World
We didn't make it to Tube World this trip, but you should definitely put it on your itinerary. Tube World is located in Maggie Valley and is an amazing place to see snow and tube! Sessions start at $30, with a minimum 42" height requirement.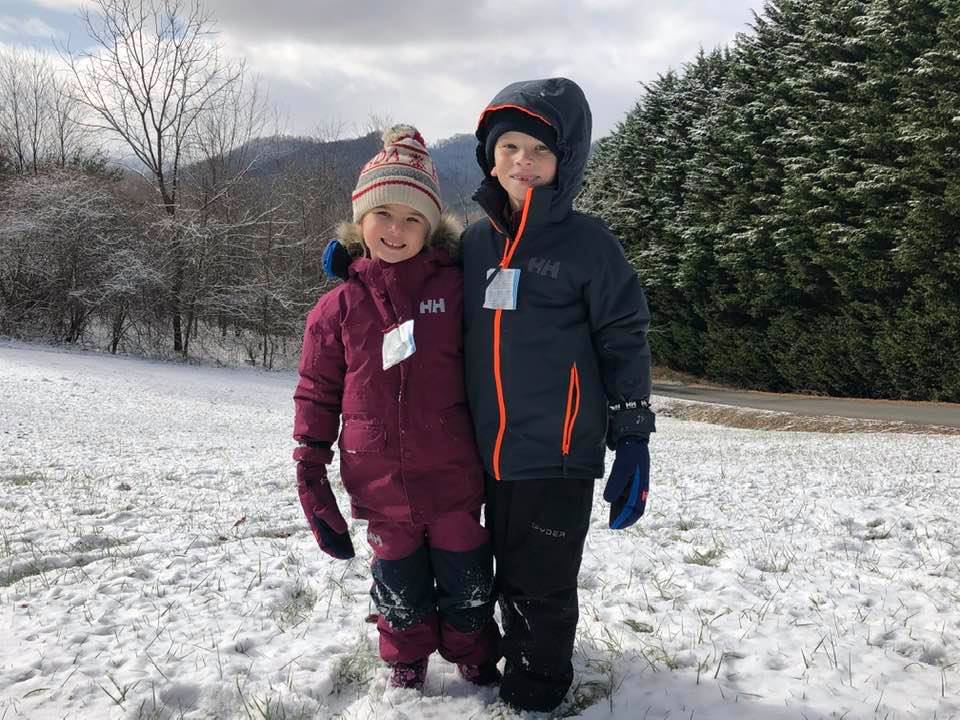 Mountain Play Lodge
We also had to skip the Mountain Play Lodge as it was closed due to COVID, but I highly recommend it! Think Bay & Bee, but mountain style! This is a great option when the weather isn't the best and you must get the wiggles out! Daily admission starts at just $8/child.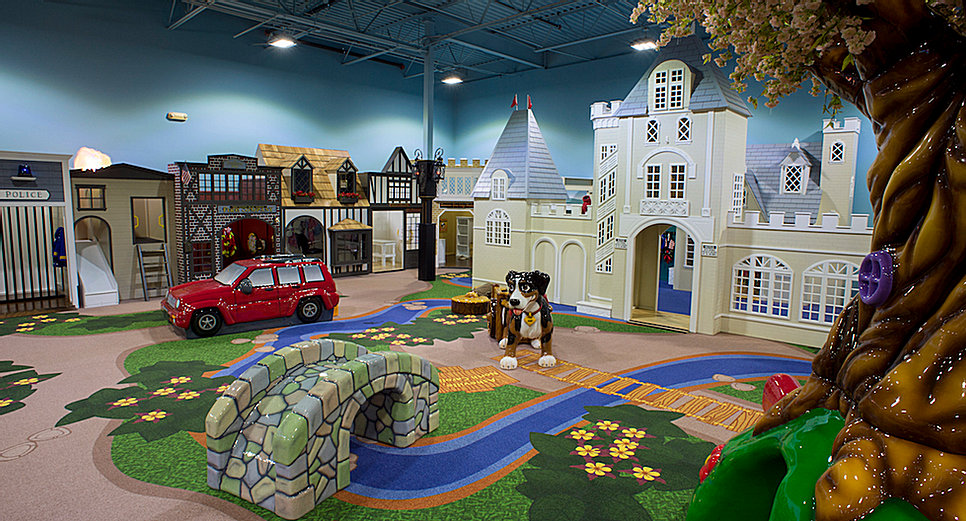 Waynesville
Waynesville is a short drive from Asheville and is a MUST-DO! It is a hidden gem and the most enchanting little town. I highly recommend lunch at the Sweet Onion, and if the kids behave, you can reward them with a visit to Mast General Store. The "candy basement" and toy store will make their heart skip a beat! The parents can have their treat at one of the local breweries, including Frog Level Brewing and Boojum.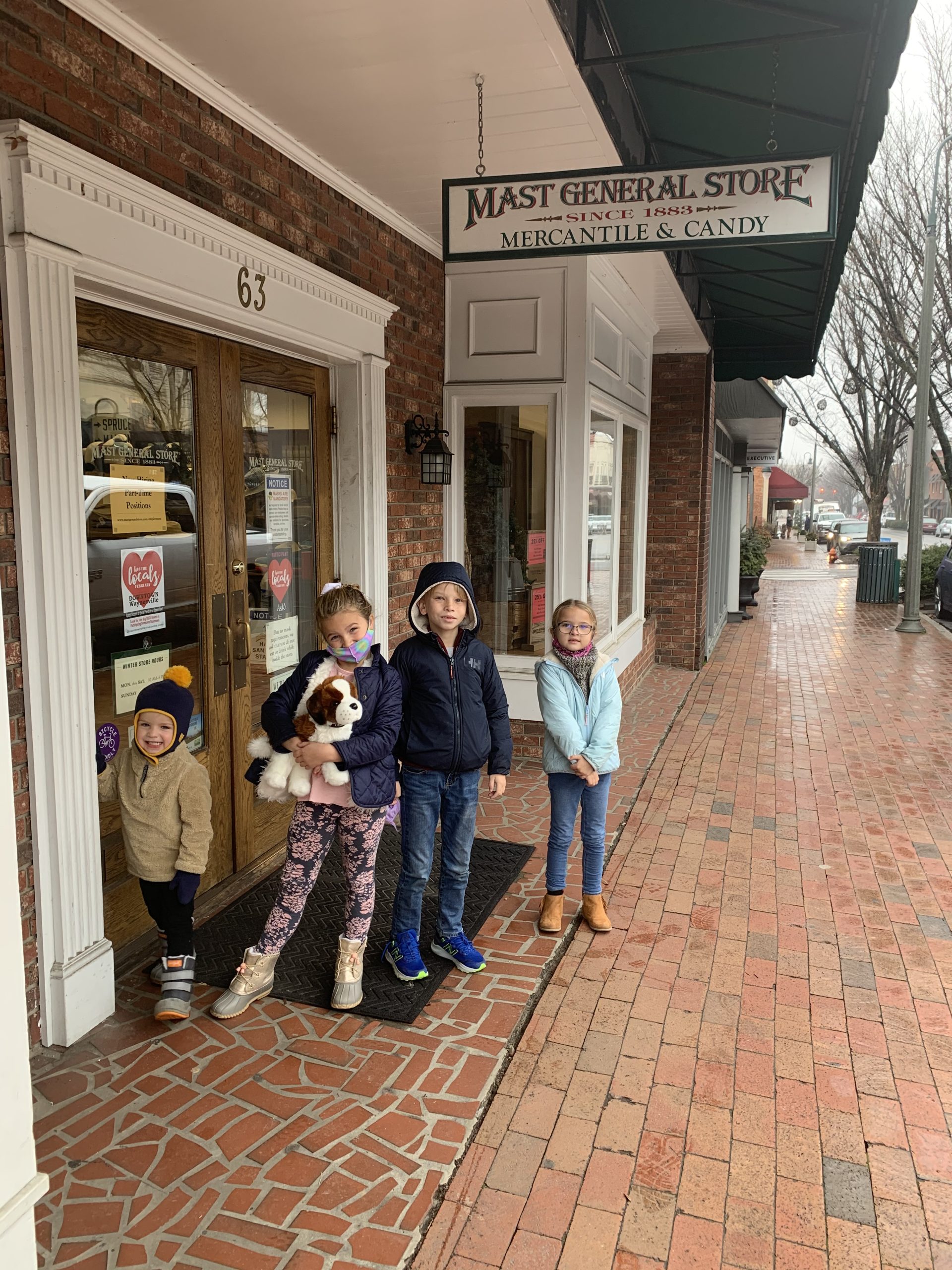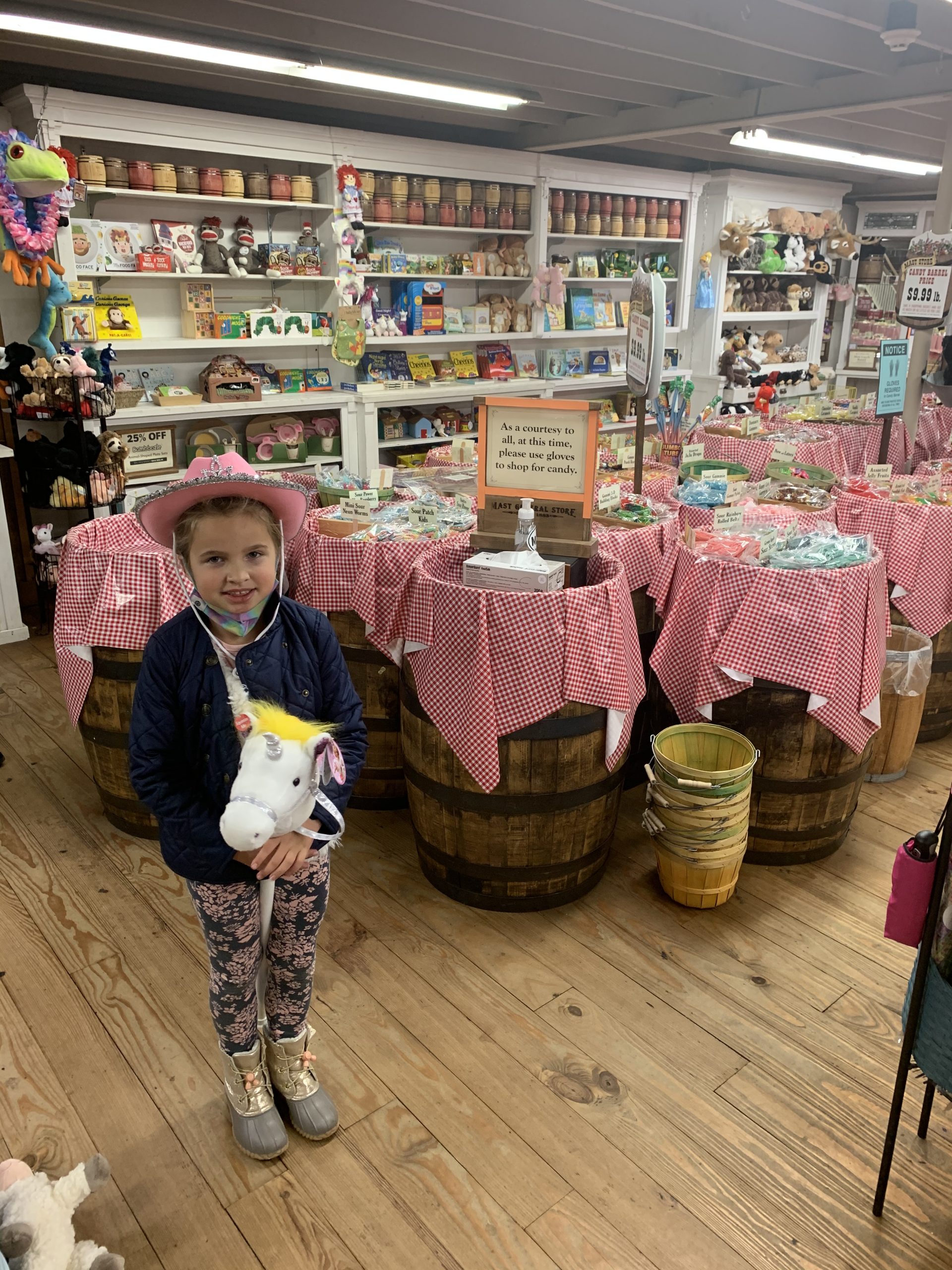 Omni Grove Park Inn
This was my first time staying at the Omni Grove Park Inn, and while there were more affordable options in downtown Asheville, I am so glad we splurged a little and stayed here. I did get a pretty sweet deal on American Express Travel (another post on that later), so, at check-in, we got a beautiful upgrade to a mountain view room in the historic inn section, which meant that every time we went up to our room, we got to ride in the old elevator complete with an elevator attendant.
On the first day, we didn't leave the hotel. There is much to do, including several on-site restaurants and an indoor and outdoor pool. We also spent several hours sitting in the Grand Hall in the rocking chairs in front of the fireplaces. It was dreamy, even with our kids there!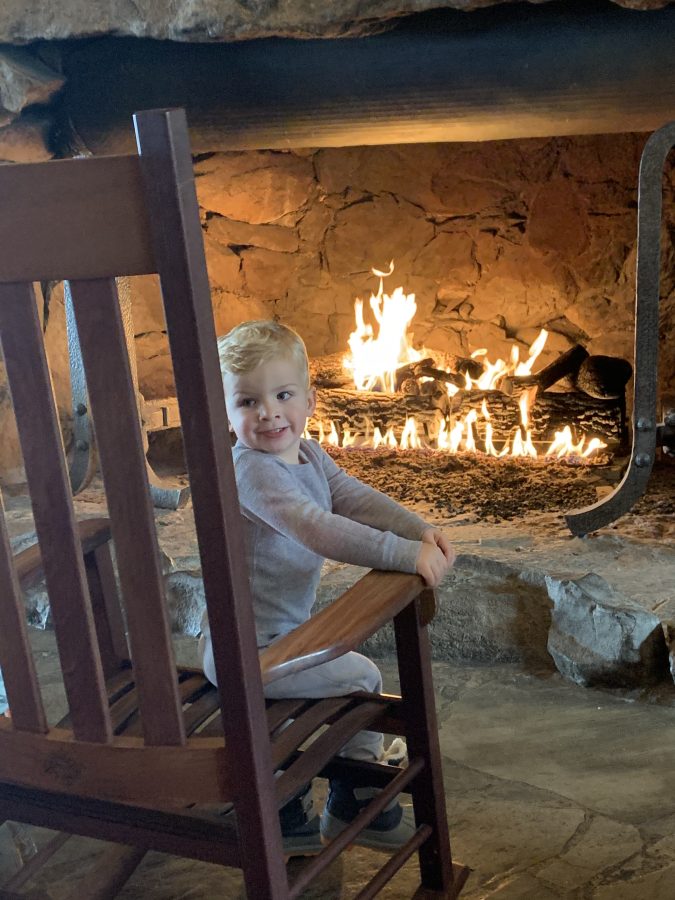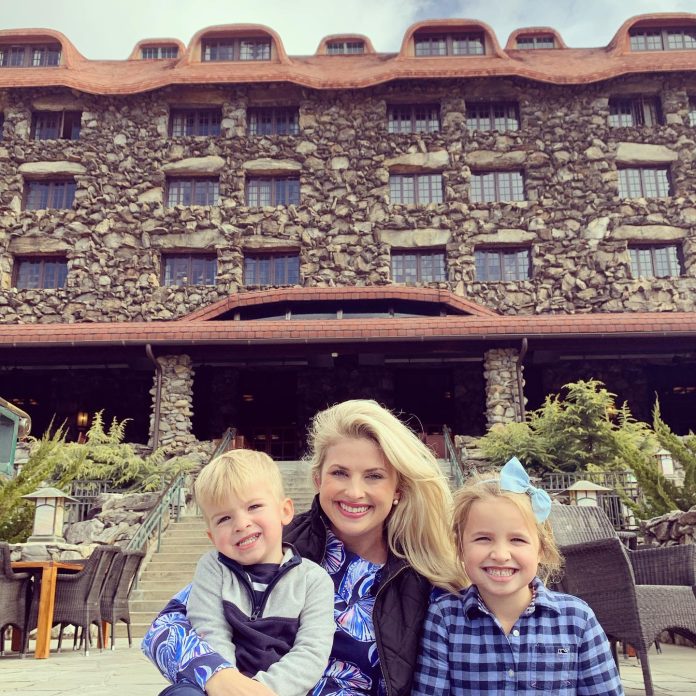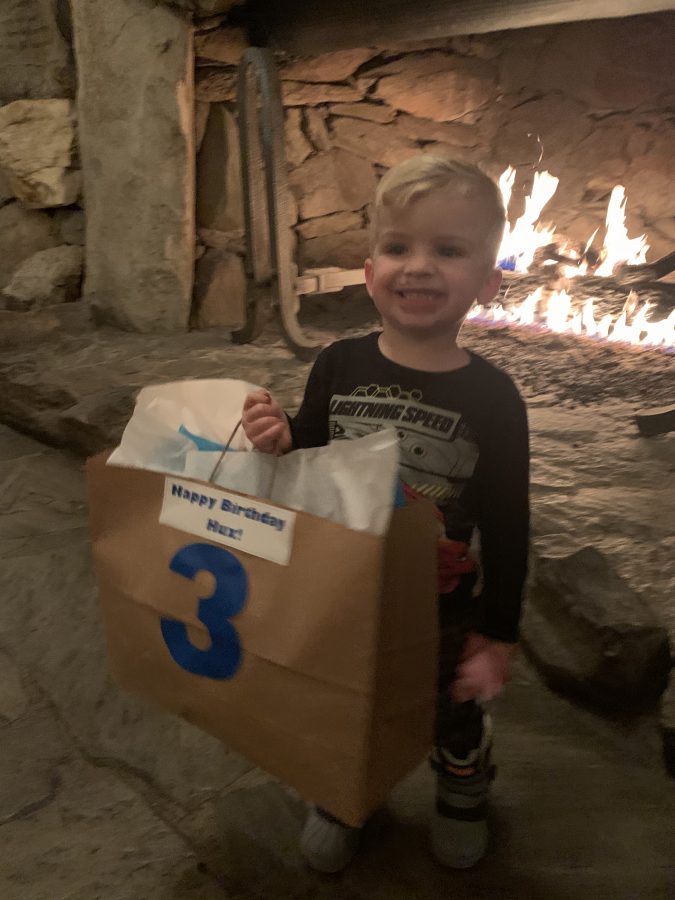 Asheville is an amazing place to visit, and we will definitely be visiting again!
Have you ever been to Asheville? What are your favorite things to do and see there?