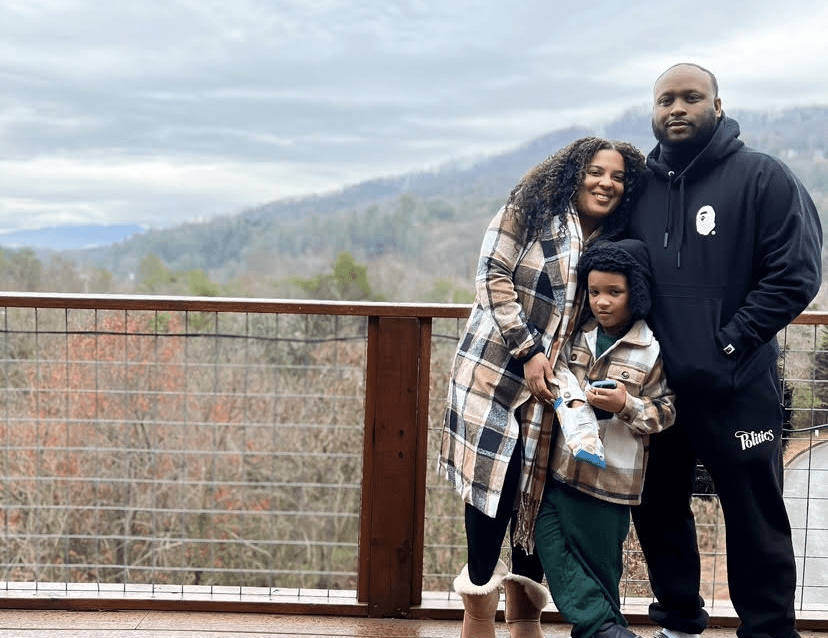 Growing up, we spent summers traveling, and Tennessee quickly became a favorite destination. With beautiful mountains and white water rafting, collecting rocks along the rivers, and climbing beside small waterfalls, it is forever etched in my mind. As a matter of fact, Pigeon Forge, Tennessee, is home to one of the most beautiful Christmases I've ever experienced.
Traditionally, my family on my mom's side would gather each year to celebrate Christmas at my uncle's house. Everyone would drive or fly in to spend a few days together. We had always dreamed of a white Christmas and 12 years ago, our wish came true when we traveled to Pigeon Forge and spent the week blanketed by snow, having snowball fights and sledding down hills. There's even a year-round Christmas store.
When I became a mother and wanted to create similar memories amongst a beautiful backdrop, complete with views that my Southern boys weren't used to, I knew that a trip to Tennessee would soon be due. So in search of snow and family memories, we headed to spend part of our winter in an old favorite, Pigeon Forge.
If you're looking for a beautiful, kid-friendly location that brings the fun all year round, Pigeon Forge is a MUST VISIT! I've suggested a couple of places to stay below, along with a lot of fun things you can do.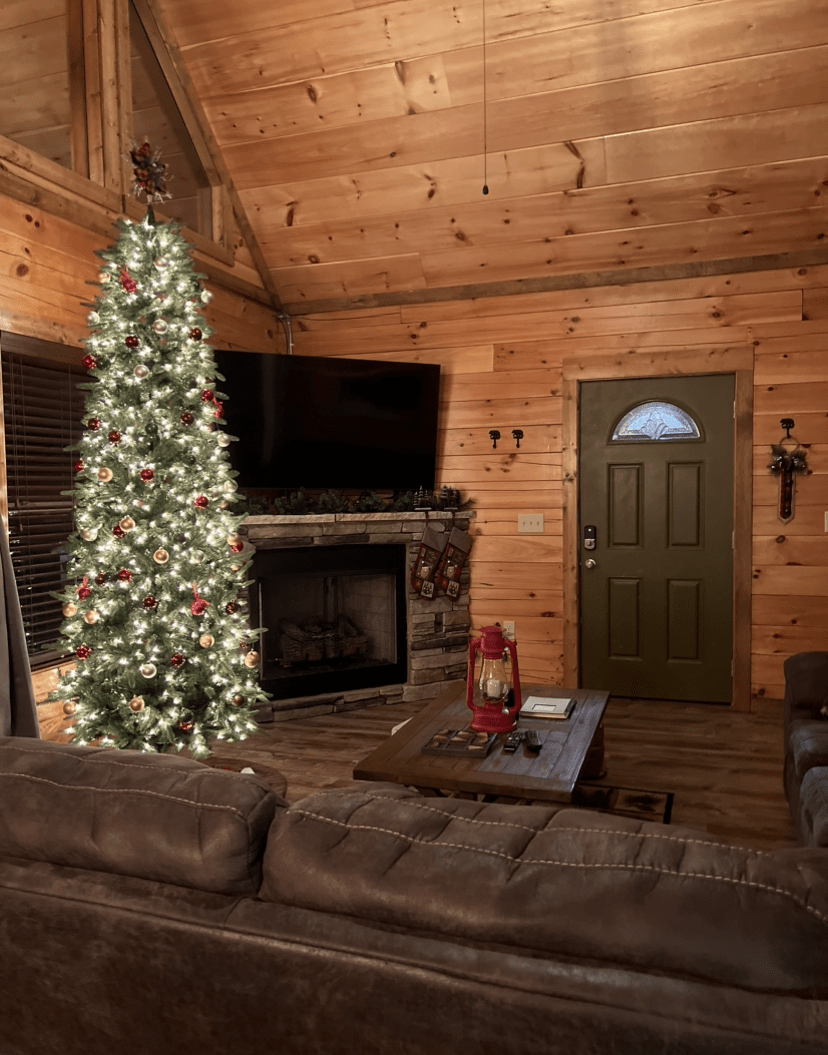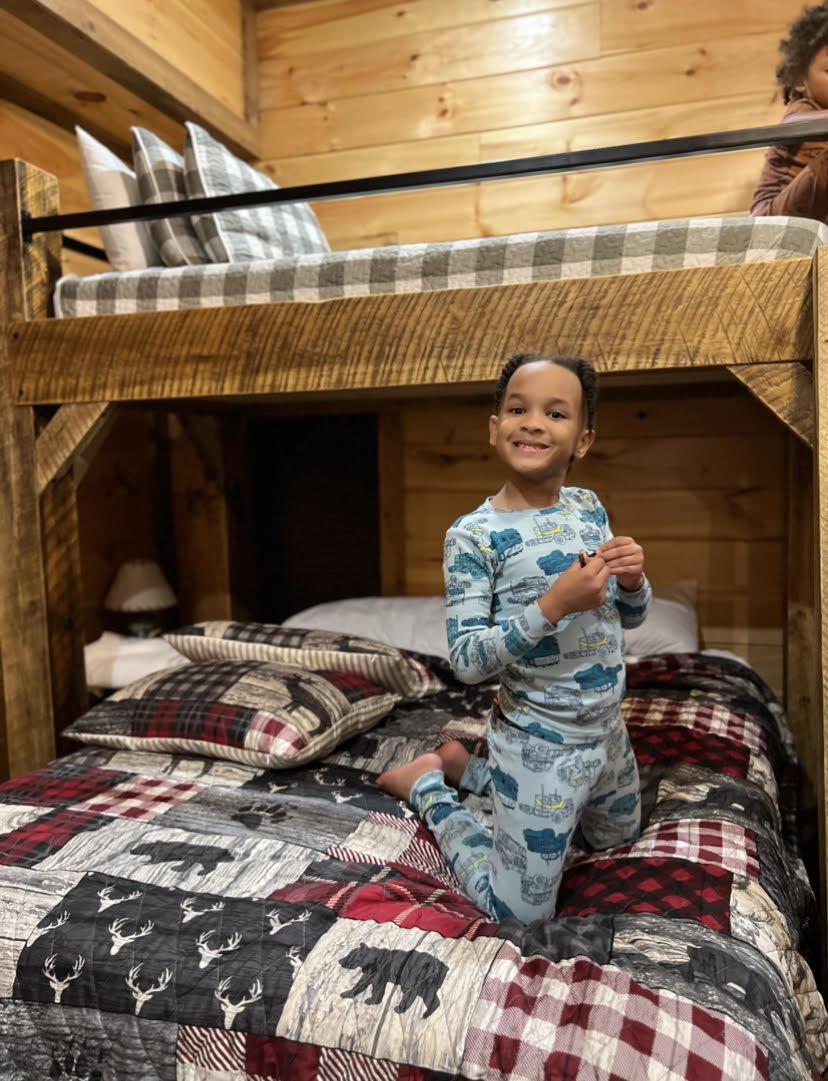 Where to Stay: Eagles Ridge or Hearthside Cabins
Eagles Ridge and Hearthside Cabins have beautiful cabins in all sizes for your lodging needs. From small groups to cabins with 18 bedrooms (yes, 18!!), they range from cozy mountainside to modern luxury. Having your entire party be able to stay together truly creates the bonding experience of a family or friend vacation.
Most of these cabins have game rooms and theater rooms, which are the perfect combinations for children traveling or for adults who like to have fun! One of our trips had eight kids along, and they had the most fun with popcorn and movie nights, while the adults played cards, talked, and laughed.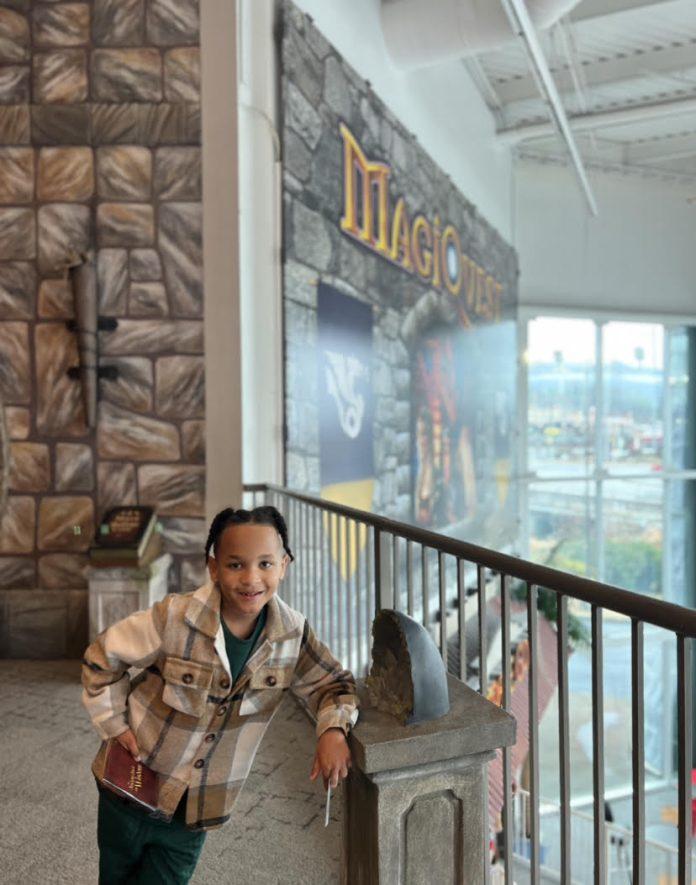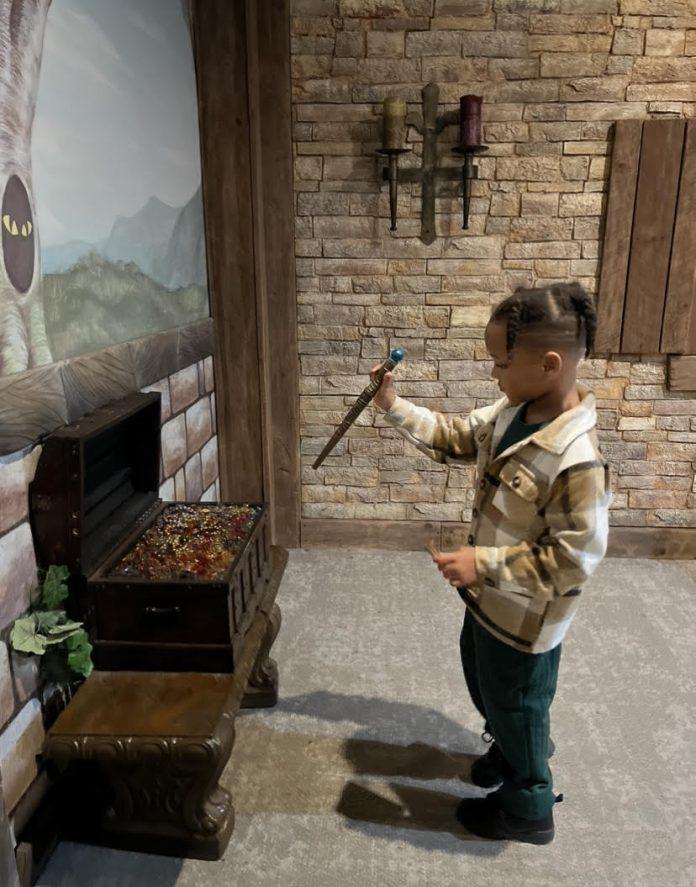 MagiQuest
For those families or children who love riddles and adventure, MagiQuest is an adventure that begins with a magic wand that allows you to answer riddles, capture clues and gems, unlock treasure chests, and more. It is a magical adventure that you can save progress and pick up on your next visit. There are different themed medieval rooms, each with different clues and riddles to solve. When you're done on your adventure for the day, head downstairs to the arcade and mirror maze.
Pigeon Forge Snow
Looking for a place to snow tube all year round? Pigeon Forge Snow allows for indoor snow tubing. You can purchase a band that allows for unlimited rides for a period of time, as well as experience a "snow" room that features real ice for kids to play in. You can go in the snow room without purchasing snow tubing.
The snow tubing was intense for me, leaving me to catch my breath on the way down! But for thrill seekers, both young and old (even small riders are allowed), it's the perfect adrenaline rush, and many ride over and over again! Pick up a picture of your ride at the gift desk, or grab some candy at the on-site candy store. Find interesting candy such as edible bugs and much more!
Wonderworks
Wonderworks is another fun option for children of all ages, with interactive bubble exhibits, baseball, rock climbing, science experiments, and virtual rides. You can even experience what being in an earthquake and tornado-force winds are like. Be sure to hold on! The coolest feature is that the building looks like it is upside down. There is also an arcade here with a concession stand serving up some kid-friendly faves like pepperoni pizza and slushie drinks.
Dollywood
Very themed and vibrant, Dollywood is a great theme park amongst the mountains! It has something for all ages, from speeding rollercoasters to a great, large indoor play area that is air conditioned with a place for parents and caregivers to sit while the children play. Make sure to grab cinnamon bread and enjoy all things Dolly Parton.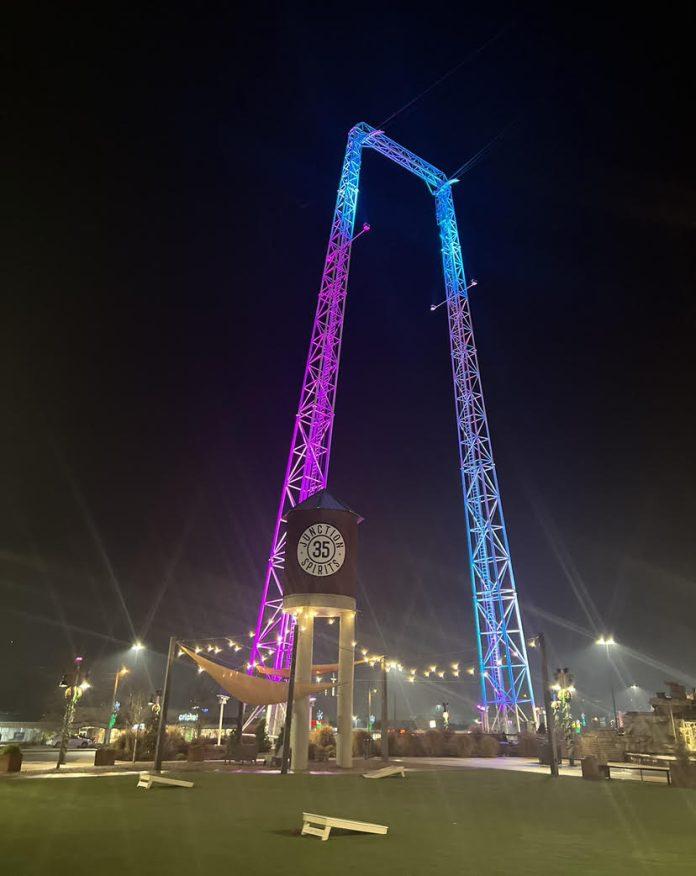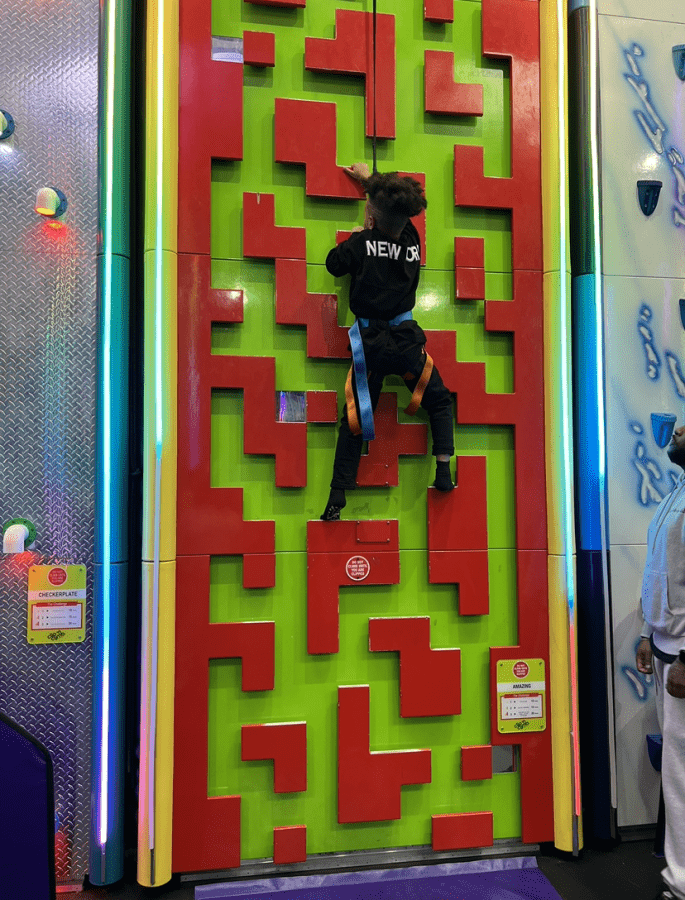 The Island in Pigeon Forge
The Island in Pigeon Forge is the perfect outdoor shopping center and amusement area for children and adults alike. Ride on the Ferris Wheel or the virtual ride Sky Fly. Visit Margaritaville or have a bite to eat at Guy Fieri's Downtown Flavortown nearby, which has a huge arcade, tiki bar, and mini bowling alley, while being super cute and the perfect photo opp! (Arcades are BIG here if you can't tell!) There are also ice cream and coffee shops, and you can grab flavorful moonshines at Ole Smoky Tennessee Distillery. There is a nice large area to sit by an interactive water display and people watch or walk through and shop the many stores found throughout.
As you can see, there are lots to do in Pigeon Forge, including a Pink Jeep Tour that will bring you through the Great Smoky Mountain National Park, because nature itself is the most amazing experience of it all. Just riding through the mountains will provide memories and fresh air that the children will love. We like to stop on the lookout spots and take in all that the scenery has to offer.
READ: On the Road: Jax to the Smoky Mountains
These are just a few of the activities, places to see, and things to do in Pigeon Forge. It is a must-see, must-visit destination that you can't go wrong planning a vacation to. I already can't wait to go back!
Have you been to Pigeon Forge? What are some of your favorite things to do or see?