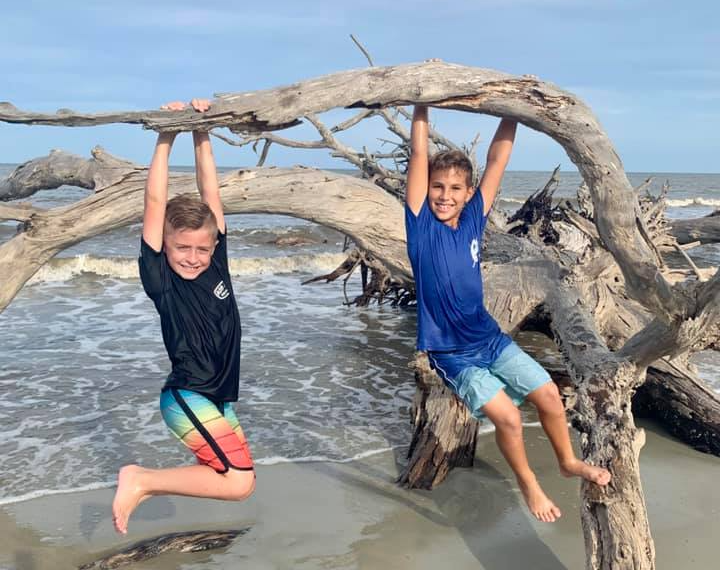 Jekyll Island is one of those places you hear about being so cool, relaxing, and family-friendly, yet many of you have probably never been. You might be surprised to know it was only 86 miles from door to hotel for us, and let's be honest, my family appreciates getaways that don't require spending hours in the car.
Close enough to visit on a whim, Jekyll Island is in fact cool, relaxing, and family-friendly. My friend and her same-aged son as mine hopped in the car and headed north for a 24-hour visit. Before they could ask if we were there yet, we were at the toll booth to pay the island admission fee of $6 per car. Then a few miles to the bridge, and you've arrived.
A little history lesson: In 1733, General James Oglethorpe named Jekyll Island in honor of Sir Joseph Jekyll, his friend and financier from England. In the late 1800s, Jekyll Island became an exclusive hunting club for families with names like Rockefeller, Morgan, Vanderbilt, Pulitzer, and Baker. In 1947, Jekyll Island was designated a state park.
Where to Stay
Our first stop was our hotel to drop our bags and decide what we wanted to do first. There are many lodging options from which to choose, some more upscale like the Jekyll Island Club Resort and the Jekyll Ocean Club, and other big-name chains like the Holiday Inn, Home2Suites by Hilton, and Days Inn.
What to Do & Where to Eat
We had a few things on our to-do list, so we rented bikes from Beachside Bike Rentals and biked five miles one-way to Driftwood Beach, which is unlike any beach I've ever seen. The beach looks like a giant jungle gym of downed trees and weathered trunks, which may sound weird but were actually spectacular backdrops for photos. After exploring (and climbing) the area, we got back on our bikes and hit up Tortuga Jack's for an adult beverage. On the way, we encountered several deer within a few feet of the bike path.
After working up an appetite, we ditched our bikes and drove to The Wharf for sunset and seafood. We passed the short wait on the dock watching the boats go by and the clouds roll in. There is a lot of outdoor seating to enjoy the view over during your meal.
For breakfast, we hit up The Pantry at Jekyll Island Club Resort. Think pastries, muffins, coffee, and cupcakes. We sat in the courtyard and enjoyed the sea breeze and beautiful Victorian architecture and tree-lined paths.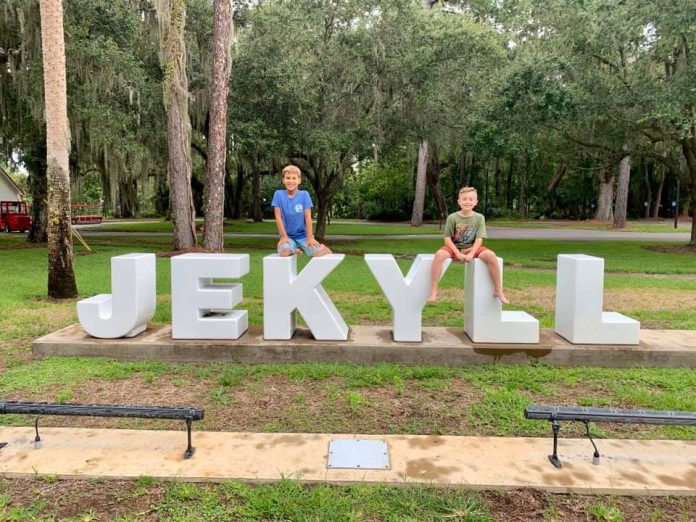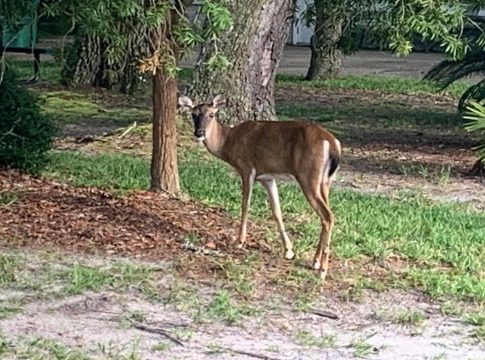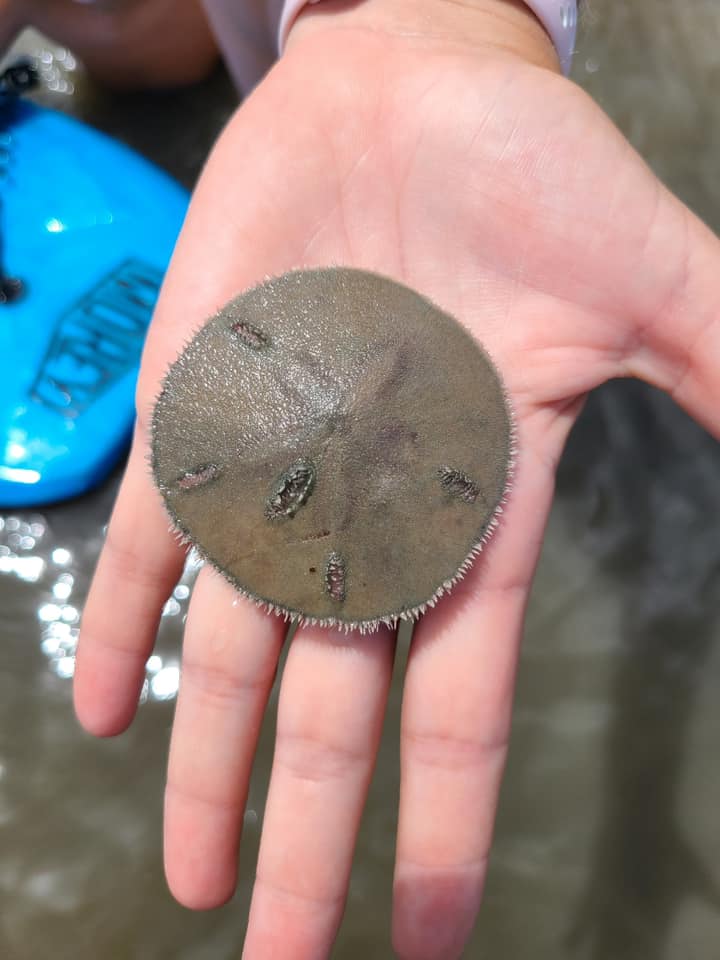 After refueling, the kids (and moms) were ready to hit the beach behind our hotel. We brought boogie boards but there wasn't even a ripple in the waters. However, we found countless sand dollars washed up on shore and beneath our feet in the water — so many, that the boys filled the top of the boogie board with them. In my 20 years on this coast, I've never found a sand dollar, so I brought a few home that were washed up in the high tide and never made it back into the water. I will say the water was murkier than expected, and that's because the large tides pull water from the marshes into the ocean. It actually looks dirty at the shore. My son got stung by a jellyfish, so it was short-lived, and we went for a dip in the hotel pool instead, which had live music and a bar for those looking for nibbles and cocktails.
We were limited on time during our stay, but we did see other things you might want to consider if you visit, like mini-golf, the Georgia Sea Turtle Center, Mosaic the Jekyll Island Museum, trolley tours, and of course, Summer Waves Water Park which is similar to Adventure Landing in Jacksonville.
Given it's so close to Jacksonville, we'll definitely be going back to enjoy a weekend in the fall as many of the hotels have oceanfront fire pits and cabanas that are better enjoyed when it's not the dead of summer.
Have you been to Jekyll Island, and if so, what do you love most about it?