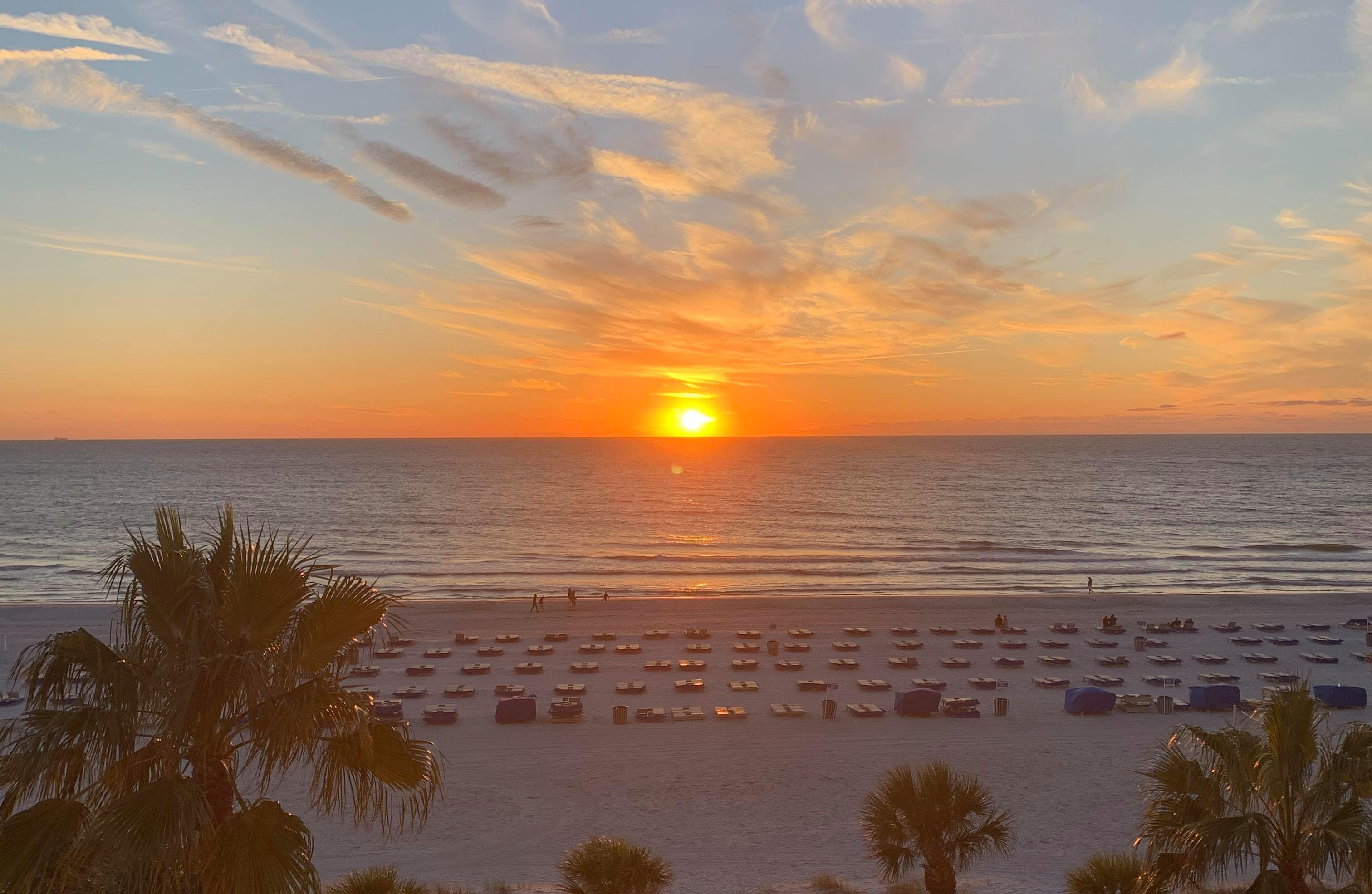 The Tampa Bay area — consisting of Tampa, St. Petersburg, and Clearwater — is about a four-hour jaunt from Jacksonville. Born and raised in St. Petersburg and a graduate from the University of South Florida in Tampa, I was thrilled to show my family where I grew up. We drove by my childhood home, my schools, my favorite park where I had most of my birthday parties, my friends' houses, my favorite ice cream shops, the mall, and various places I worked.
We spent the majority of our recent vacation in St. Pete Beach, which has an average of 360 days of sunshine a year. This explains why I need a lot of vitamin sea to this day — sun, sand, and saltwater is my recipe for happiness.
Where to Stay in Tampa Bay
When you drive over the causeway, you can't miss the Don CeSar Hotel (built in 1928), better known as the "Pink Palace" and the location for my senior year prom. I worked at the local ice cream shop, Uncle Andy's, and my brother worked the beach rentals. It was our second home. We stayed a few miles down Gulf Boulevard at the TradeWinds Island Resorts where the motto is "just let go." Rated a Top-10 USA beach for six years by TripAdvisor, this place is the epitome of family-friendly. Some of the amenities were limited because of COVID-19, but that didn't limit the fun. My 9-year-old could hardly wait to try out the three-story-tall, 200-foot-long water slide. He and my husband raced over and over and over. You could hear them squealing from our oceanfront balcony which provided some of the best sunset views on the coast. The whole family climbed aboard the paddleboats which meander throughout the resort with views of Japanese Koi, turtles, and fish feeding stations.
I should also mention the eight heated pools, the giant sandbox with cabanas and firepits (s'mores included!), beachfront massages, beach yoga, rides on Bucky the mechanical shark, Surf WipeOut, putt-putt, the Kids KONCH Club activity center, and more! There is no shortage of things to do.
Where to Eat
We stayed on-site for dinner two of the three nights because our meal was so delicious the first night at RumFish Grill, my husband and I ordered the same but swapped entrees the next night — fresh Chilean sea bass and grouper. There wasn't a morsel of food left on our plates. We were even able to enjoy our meal with a toddler because he was entertained by the tableside 33,500-gallon fish tank built by Animal Planet's hit show Tanked. The resident celebrity fish is an 8-foot-long green moray eel named Frankie, and he put on quite a show for us. The boys spent most of the meal in front of the viewing cave in awe of their surroundings.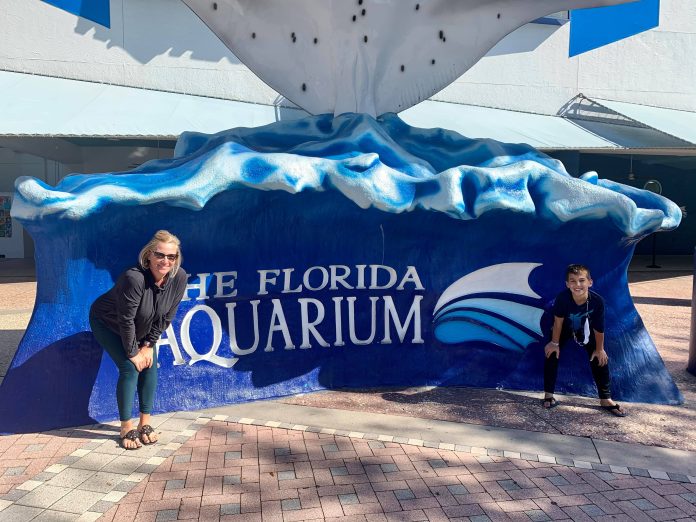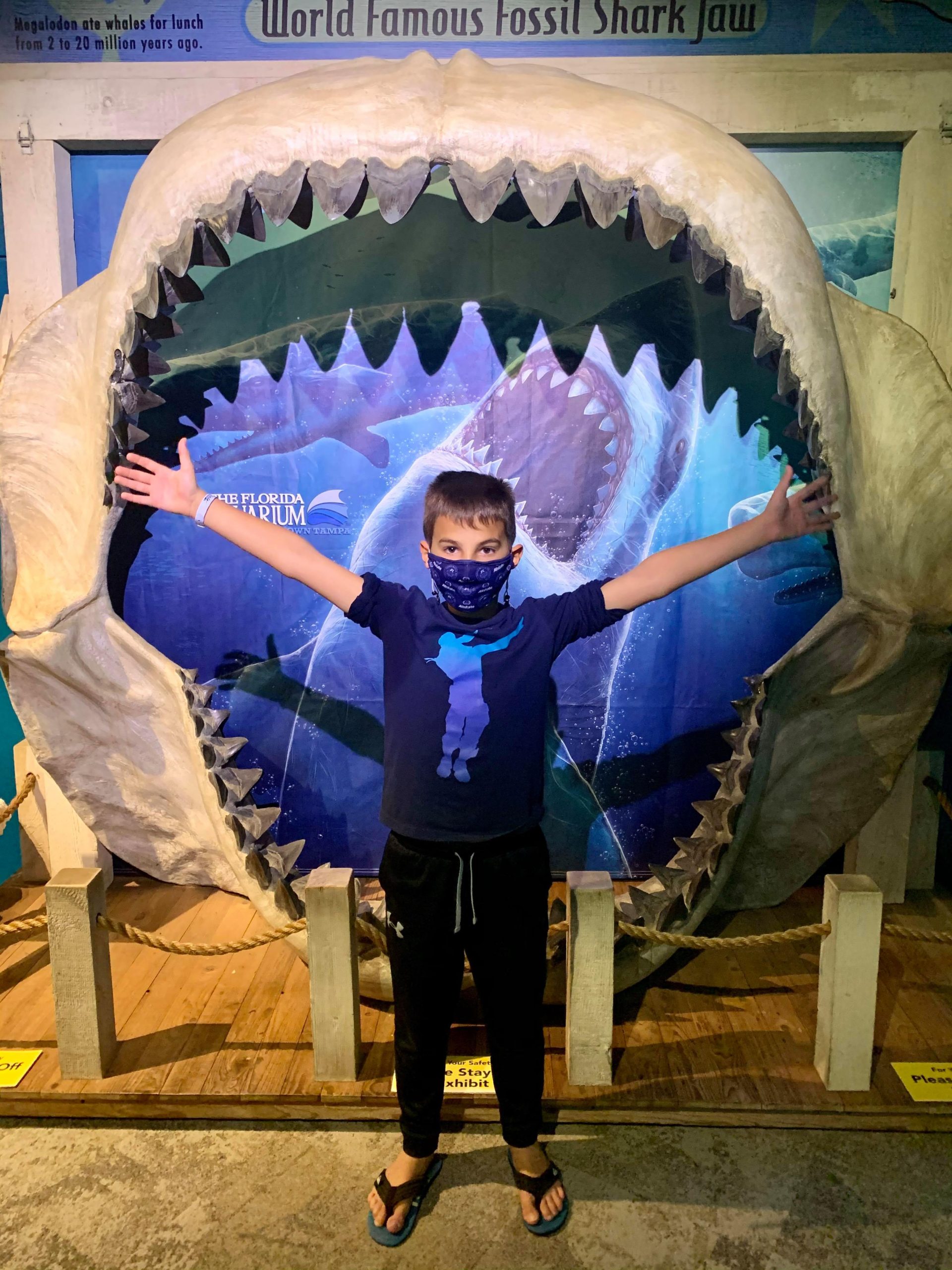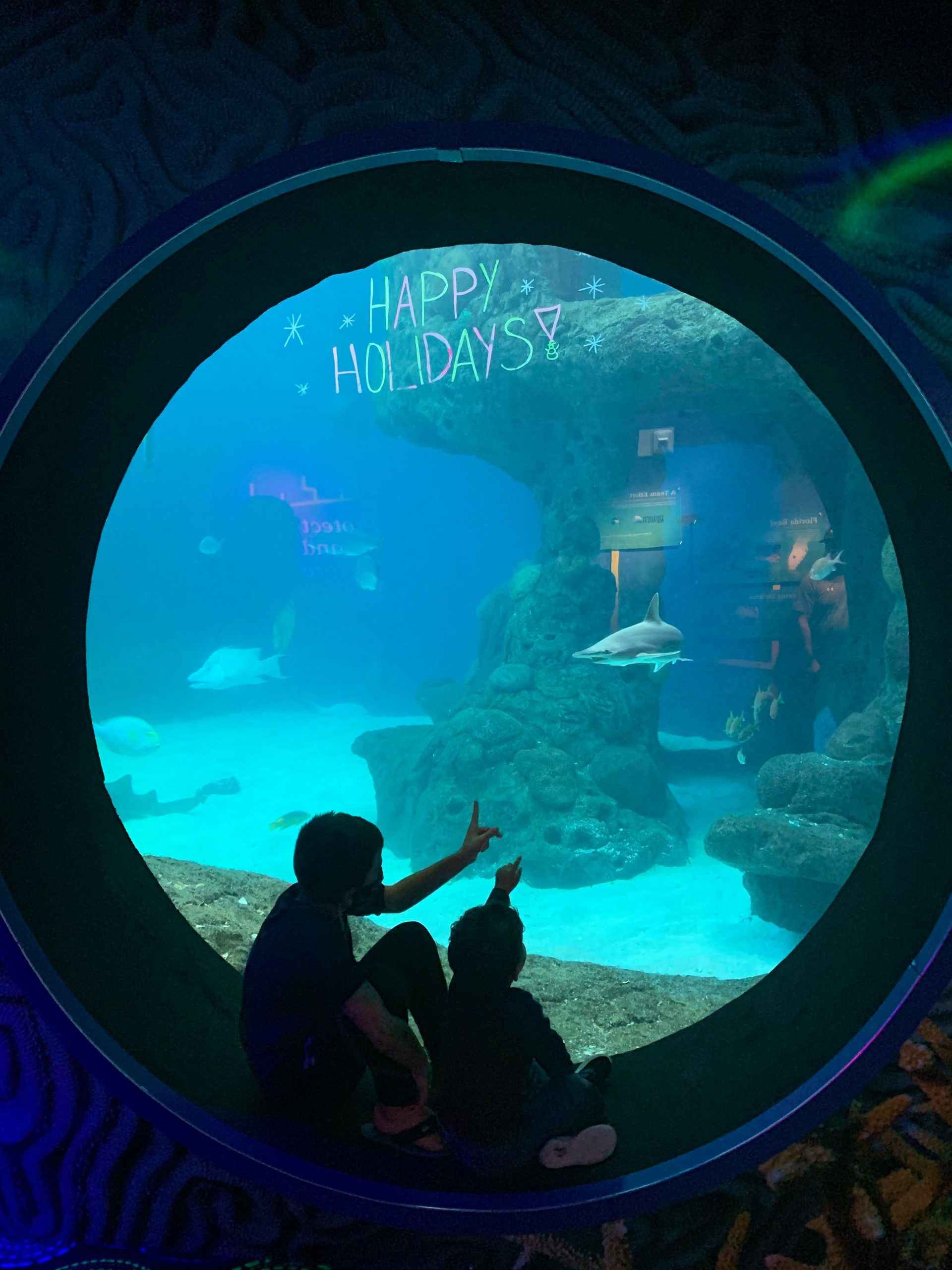 Things to Do
We couldn't get enough of the sea creatures, so we left the resort one day to explore downtown Tampa. Home of the Stanley Cup champions, we took turns riding an electric scooter around the Channelside District with stops at the Amalie Arena, Sparkman Wharf, and the Florida Aquarium. This place is incredible. Some of the unique things we saw included ring-tailed lemurs, hissing cockroaches, leafy sea dragons, touch pools with moon jellies and sea stars, and a 500,000-gallon coral reef habitat. The outdoor playground was a great place to let the kids burn off some energy while we enjoyed local craft beers from nearby breweries.
We ran out of time this trip, but other places around the area I highly recommend include Pass-a-Grille, Fort DeSoto Park, the Clearwater Aquarium (home to Winter the dolphin), the Dali Museum and the Pier in downtown St. Pete, Boyd Hill Nature Preserve, a drive over the Skyway Bridge, the Lowry Park Zoo, Busch Gardens Tampa Bay, and Sunken Gardens.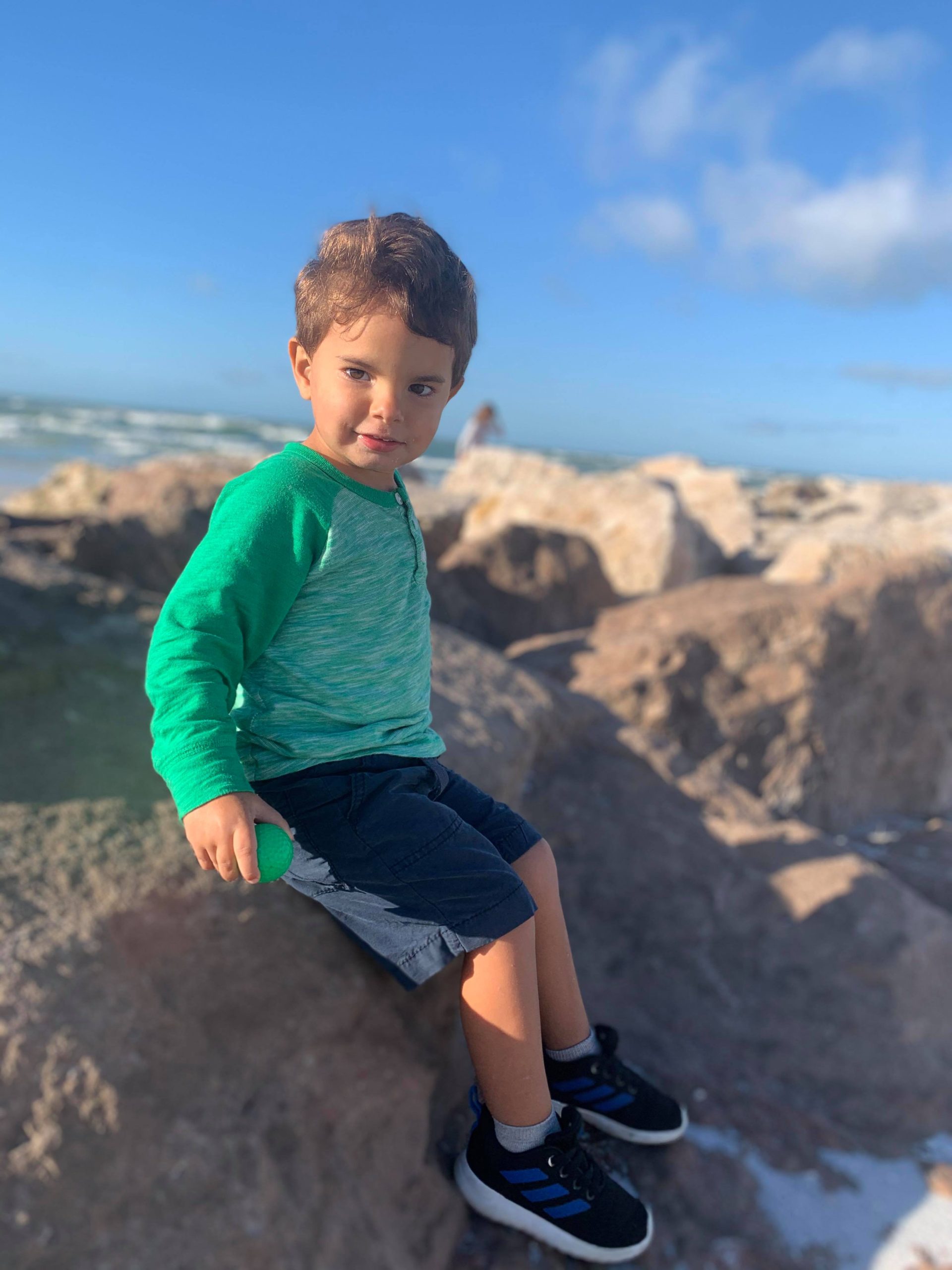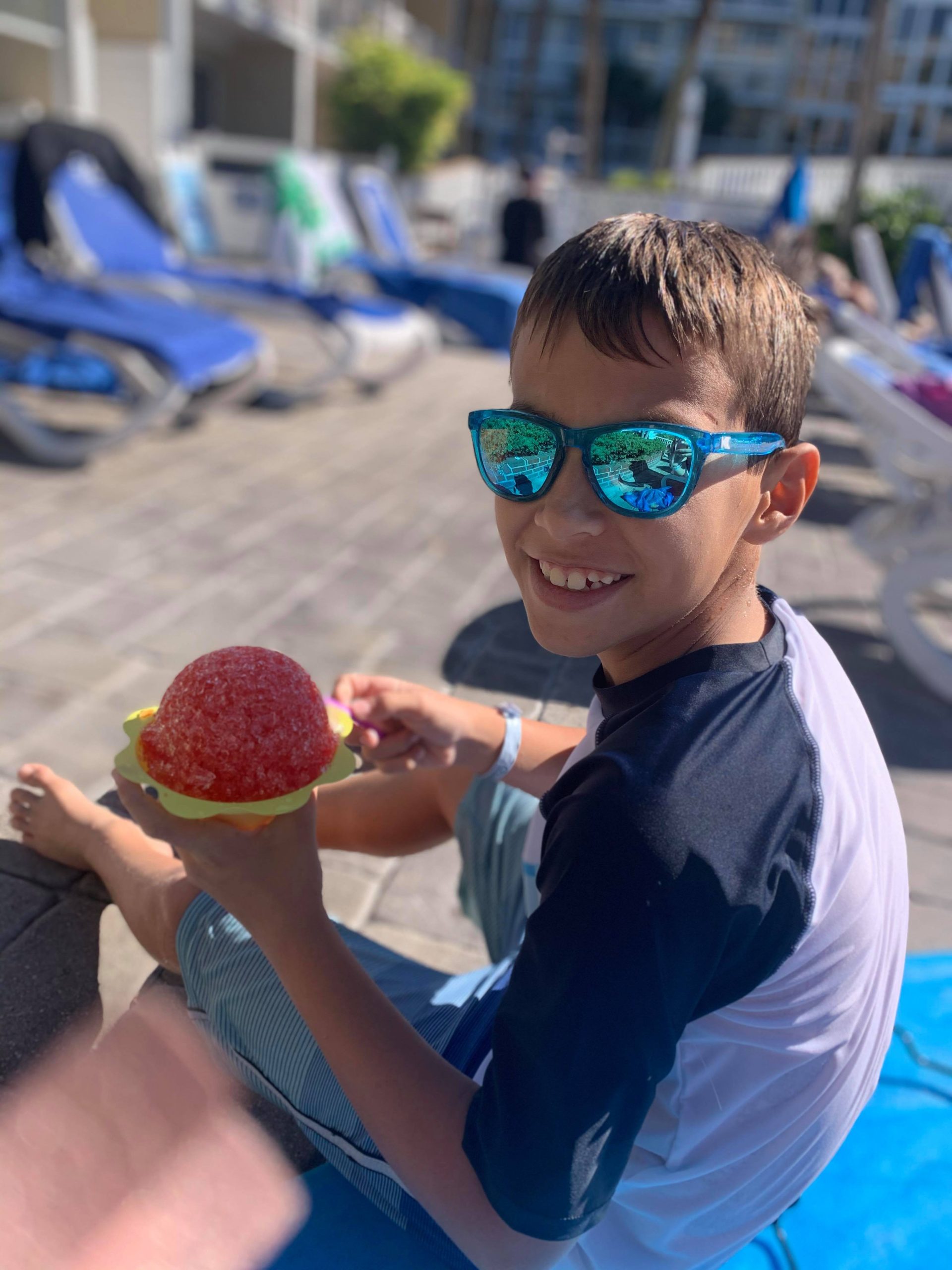 This trip home really took me down memory lane, and I loved sharing some of my favorite childhood spots with my own family.
Where are some of your favorites places to visit in the Tampa Bay area?