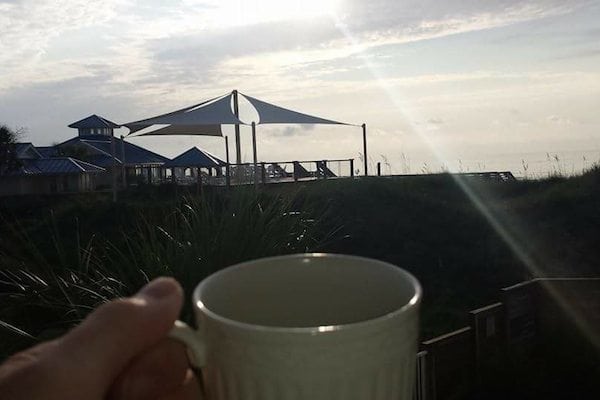 If I had my druthers, I would swing on a Pawleys Island hammock, centered between two oak trees, sippin' lemonade from a mason jar 'til the cows come home. If this sentence appeals to you at all, then you should consider Litchfield Beach, South Carolina, for your next family vacation.
When to Go
Litchfield Beach is located in Georgetown County, South Carolina, 75 miles north of Charleston and 20 miles south of Myrtle Beach. I grew up in Lugoff, South Carolina, and my family vacationed in this area many summers, though it is also very beautiful in the fall. It wasn't until seven years ago when we moved back to Jacksonville with our son, who is now 8, that we started vacationing here again. My husband and son quickly became hypnotized by the area on their first visit, just as I was as a child. Things move a tad slower here, as does the speech because of the sweet, Southern drawl. The slower pace and genuine kindness of locals forces you to relax and acquiesce to its loveliness.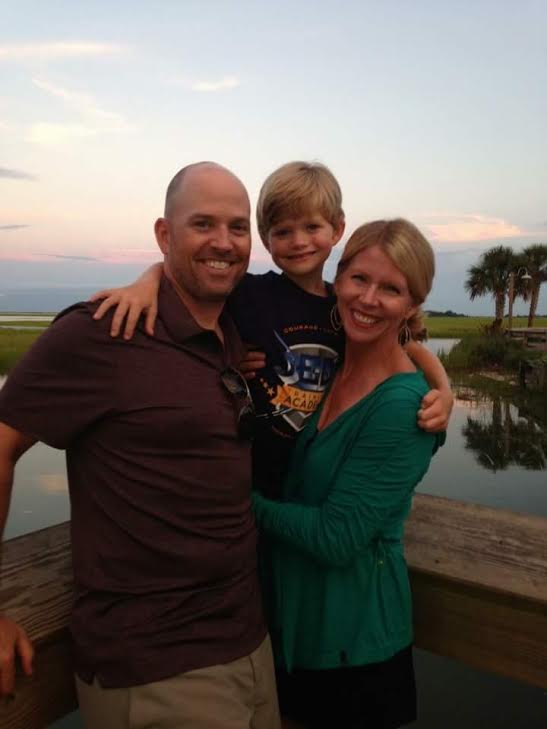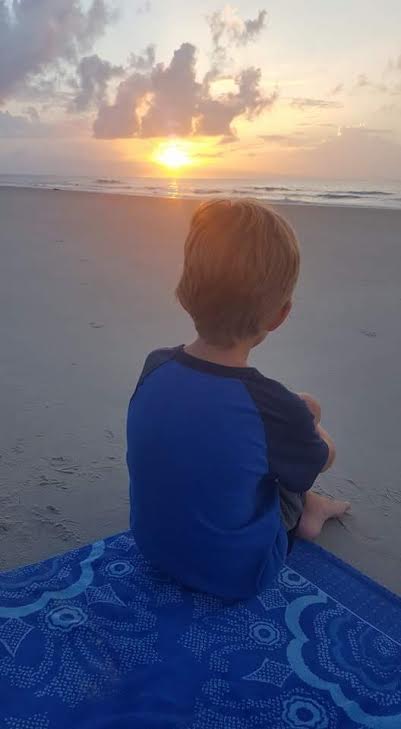 Where to Stay
We vacation with my SC family and always stay at Litchfield by the Sea. It is a private resort community that also offers vacation homes, beach-front condominiums and villas for rent. The resort offers one mile of easy access to the pristine beach and the best amenities in the area, as well as an onsite restaurant we love for its brunch buffet, fitness facilities, ocean-front clubhouse and ocean-front pavilion perfect for coffee sunrises and cocktail sunsets. There are countless pools supporting each area of the property and even a "kiddie pool," complete with lazy river, submarine play area and overhead water bucket dumps for the brave ones. You can rent golf carts and bikes, fish in the salt-water lakes teeming with fish, or just watch the endless water birds soaring above looking for a fresh seafood dinner. There are lighted tennis courts and seven miles of walking paths to stretch your legs and discover all areas of the scenic resort. There is even a Starbucks onsite located right next to the spa and shops — need I say more, moms?
If resort vacationing isn't your mason jar of lemonade, then there are many other properties to rent in Litchfield, Pawleys Island and the other surrounding beach communities. Pawleys Island is directly south of Litchfield Beach and local islanders insist there is a distinct difference, even though these two beaches have been lumped together, known as "Pawleys," in recent years.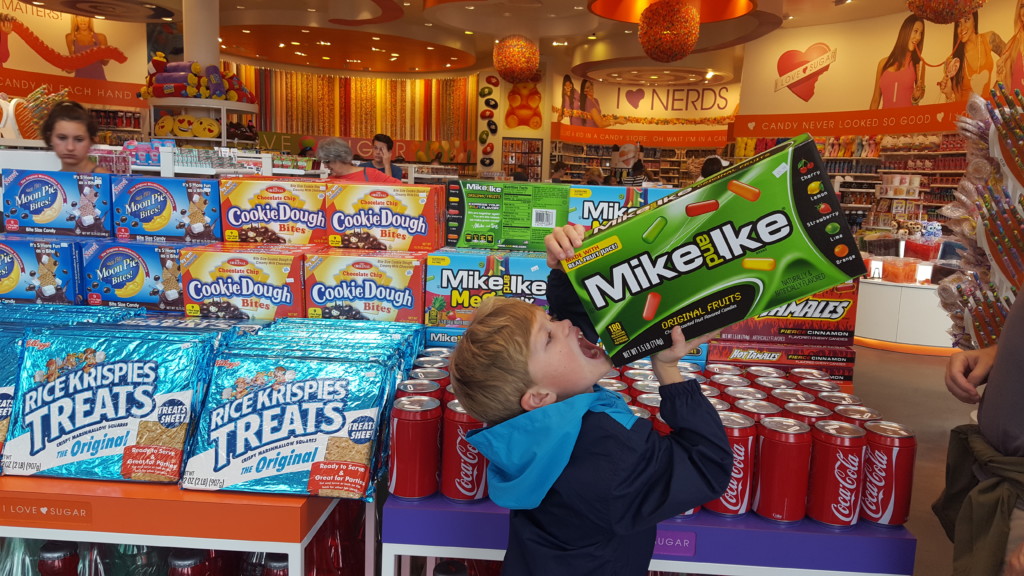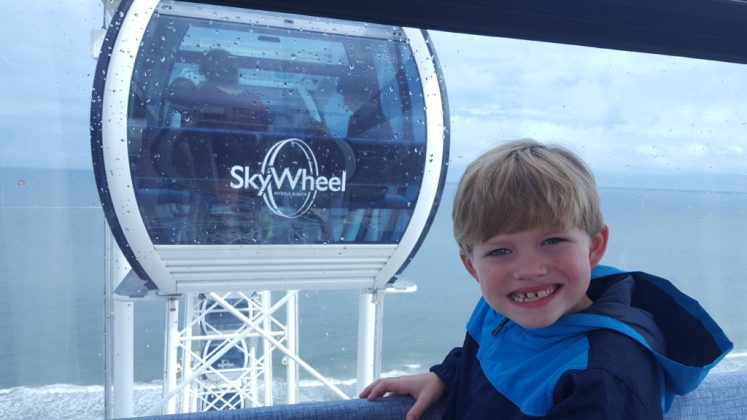 Things to Do
We love many things about Litchfield Beach. It is 30 minutes south of the hustle and bustle of Myrtle Beach, so if we are craving big entertainment, it's an easy drive. We typically go into Myrtle Beach for two days during our vacation week to enjoy new experiences for our son. He loves the Radical Ropes course, Wild Water & Wheels water park, Wonder Works and Savannah's Playground. He also loves Ripley's Believe It or Not and exploring the Grand Strand on North Ocean Blvd. There is a Sky Wheel that provides superb views of the beach and Grand Strand, candy shops, old-school arcades, and souvenir shops. If you take a trip to enjoy this historic landmark area, do not miss a visit to Peaches Corner for corn dogs and fries — it has been the cornerstone of Myrtle Beach for 75 years.
There are also great things to enjoy in the Litchfield area. Huntington Beach State Park is 10 minutes away, as is Brookgreen Gardens, which has exquisite sculptures and grounds that offers tours, programs and exhibits that change seasonally. If you're looking for adventure, Surf the Earth offers kayak, paddle board, and surfboard rentals and eco-tours of the salt marshes. Try a sunrise or sunset guided tour for unforgettable views. If you're interested in boat rentals and off-shore fishing charters, there are several places to book these excursions in Murrells Inlet.
This lazy beach town area also offers plenty of shopping. My mom and I always take a day to enjoy the Hammock Shops in Pawley's and the local boutiques of the area. Rarely, we may drive into Myrtle Beach to enjoy more commercial shopping if we are in the mood for popular retail stores. But for us, the shopping is more about reconnecting with each other, long lunches and buying shoes together. We always buy the shoes.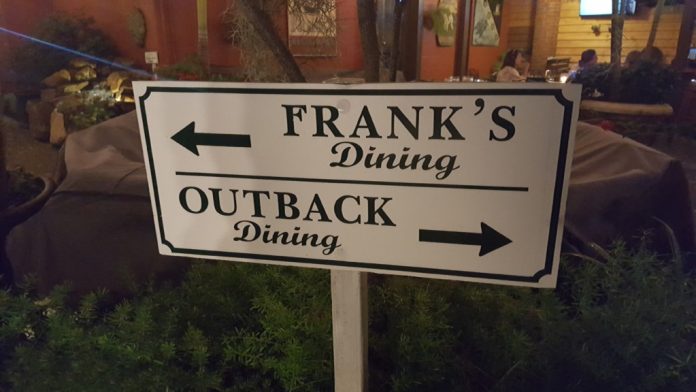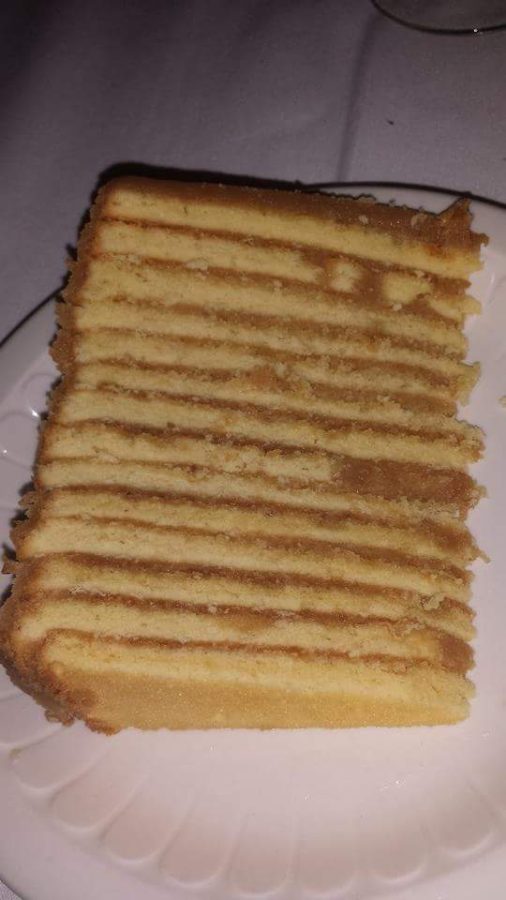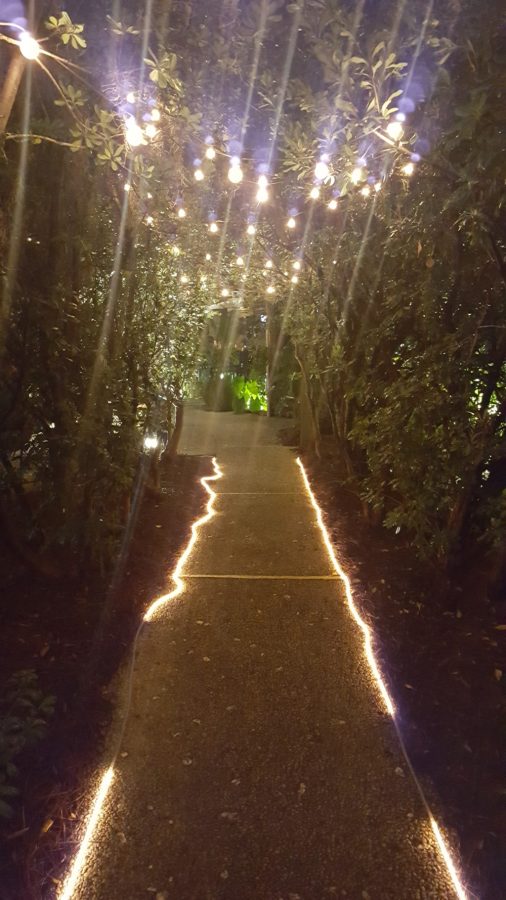 Besides the perfect lazy beach days, interspersed with pool days, my absolute favorite thing about vacationing in Pawleys are the restaurants. Our ritual is to enjoy breakfast and lunch in our condo, and dine out for dinner each night. There are so many outstanding restaurants to enjoy, but we typically frequent our favorites every year. Only this past summer has my husband convinced my family to branch out to new restaurants, and we have never been disappointed. Litchfield is a 10-minute drive to Murrells Inlet, which boasts the old highway 17 of countless restaurants on the inlet, all connected via a boardwalk. With that being said, our favorite special occasion dinner is always enjoyed at Frank's on Pawley's Island, because the service and food are consistently on point, as are the cocktails. Frank's offers more formal seating indoors (but still resort casual), or you can sit outside, in Frank's Outback, under countless twinkly lights hung in the trees, listening to live music (most nights). DO NOT MISS THEIR AWARD-WINNING 14-LAYER CARAMEL CAKE FOR DESSERT. Each cake is lovingly made by the "grandmother" of the owner, suspected to be in her 80s, but she refuses to share her identity.
Litchfield is 325 miles from Jacksonville and is an approximate 5½ hour drive. We always stop in Mount Pleasant, after we get through Charleston traffic, for a meal and quick rest. It may not be a quick weekend trip, but it could be a long weekend trip and a perfect week-long vacation. Florida beaches are fantastic but don't discount the wide beaches of South Carolina, outstanding cuisine, lovely shops, offers of adventure and lush green gardens and the best hospitality you'll ever experience. Oh, and don't forget the hammocks.