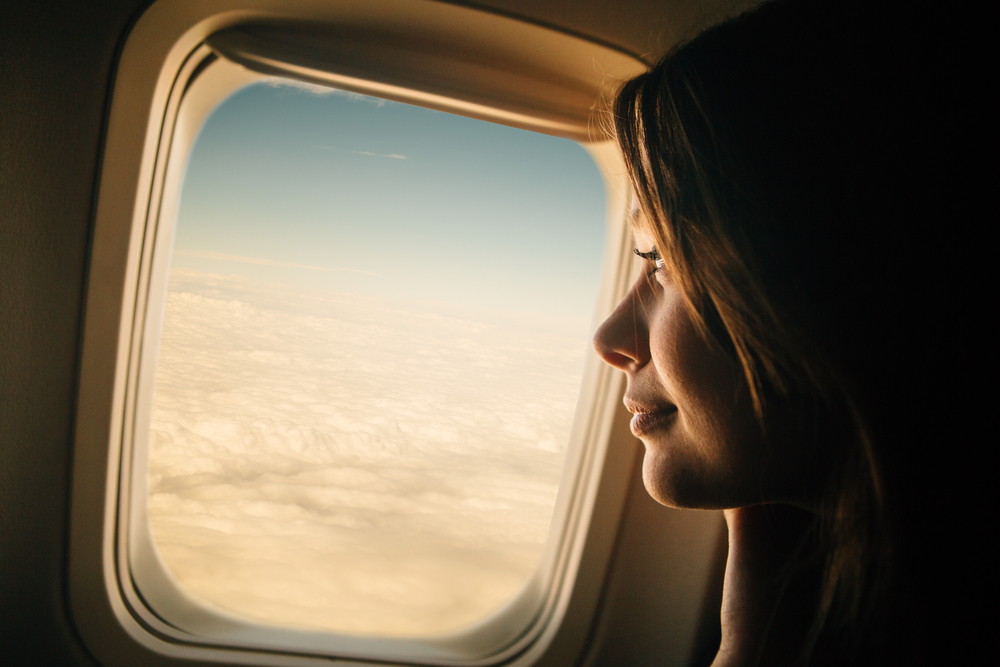 Exhausted, I slid into my row and fastened my seat belt as the plane pushed back from the gate. I was barely paying attention to the aircraft safety features when the pilot warned me to expect some turbulence during takeoff. I literally laughed out loud thinking it can't be any worse than what had happened at my house prior to this flight!
Whether you travel for work, visit family over the holidays, or get that rare but much-needed girls getaway, this post is for you. I know before it's wheels up, your life is already skidding off the runway. Let me remind you that though most good deeds go unnoticed, today I see you. First up, is the mom traveling with kids.
I see you, crazy mom doing loads of laundry. I know you pack everyone else in your family first only to forget your toothbrush. In the wee hours of the night when it's finally your turn to pack, you vaguely remember packing many a toothbrush earlier… surely one was actually yours. I award you a coveted imaginary gold star for charging all the devices, taking the chargers with you, remembering to grab your child's special lovey they can't live without on the morning you depart, and packing bottomless snacks for your soon-to-be ravenous kids. (What is it about the small, confined spaces of an airplane that make children so hungry?) For welcoming aches and pains from balancing a child on your hip, juggling a purse and diaper bag while holding the other kids' hands and still managing to pull multiple suitcases. Kudos to you and your shape-shifting abilities while magically changing diapers in the oh-so-spacious airplane lavatory. High-five for your patience when your baby cries or when the cranky passengers join in the whining as if you aren't suffering, too. Thanks for keeping your cool when your little ones put "How much longer until we get there?" on repeat! 
Bless you, moms, who are leaving the kiddos behind. This is a special kind of trip. We both know you had to earn your kid-free time on the frontend.  I see you, frantic friend darting to Target and Publix so you can stock your fridge like a hurricane is coming. Mad props on your word-processing skills, basically writing a novel about each kid, every day you'll be away. For diagramming your carpool routes to ensure who gets where, when and how. Shoutout to all your friends for keeping an eye on the kids while you are gone, ready to swoop in at a moment's notice if someone doesn't show up at pickup. A round of applause for burning the midnight oil cleaning the house and putting away all those piles that have been growing for months. Rumor has it that overachievers even clean their car and the carseats because though they are leaving, the in-laws are staying!
When you finally slide into your row unsure of how you made it to the airport or what you packed, remember this: There's at least one mom on your flight who's got your back. And never fear, turbulence has nothing on you.