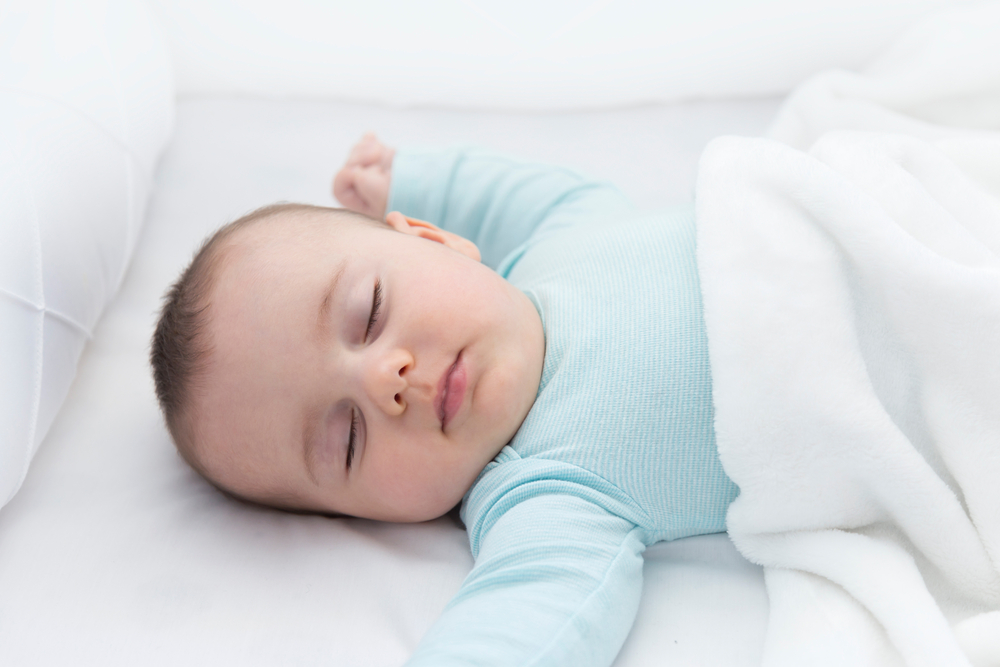 SIDS, or Sudden Infant Death Syndrome, is quite possibly every parent's worst nightmare. Your child is perfectly healthy, everything seems fine, they go to sleep like normal, and then they never wake up. Countless grieving parents have experienced the pain of losing their child to this deadly condition, the causes of which have gone unknown for thousands of years. But now, one mother may have made a discovery that can save lives by finally figuring out just what causes SIDS to take place.
Dr. Carmel Harrington's son, Damien, died of SIDS 29 years ago. Since then, she has dedicated her life to discovering the cause — and then finding a cure. Harrington, the project lead of a groundbreaking new study and honorary research fellow at The Children's Hospital at Westmead (CHW), returned to her work as a biochemist after Damien's death, but with a very specific purpose. The study, conducted at CHW, confirmed a long-held suspicion: that children with SIDS victims pass away because they were unable to wake themselves up. The reason? Butyrylcholinesterase (BChE), an enzyme that plays a large role in the brain's arousal pathways, and in SIDS victims, was found at significantly lower levels than in typical babies.
"Babies have a very powerful mechanism to let us know when they are not happy. Usually, if a baby is confronted with a life-threatening situation, such as difficulty breathing during sleep because they are on their tummies, they will arouse and cry out. What this research shows is that some babies don't have this same robust arousal response," Harrington said in the press release. "This has long been thought to be the case, but up to now, we didn't know what was causing the lack of arousal. Now that we know that BChE is involved we can begin to change the outcome for these babies and make SIDS a thing of the past."
The study was published in The Lancet and involved analyzing activity in 722 Dried Blood Spots (DBS). BChE was found in lower levels of children who died of SIDS than those who died of other causes, or those who survived. The next steps will be to find targeted interventions, such as BChE screenings so doctors can intervene when low levels are discovered. This is expected to take around five years.
"An apparently healthy baby going to sleep and not waking up is every parent's nightmare and until now there was absolutely no way of knowing which infant would succumb. But that's not the case anymore," Harrington said. "This discovery has opened up the possibility for intervention and finally gives answers to parents who have lost their children so tragically. These families can now live with the knowledge that this was not their fault. This discovery changes the narrative around SIDS and is the start of a very exciting journey ahead. We are going to be able to work with babies while they are living and make sure they keep living."
According to the CDC, there are roughly 1,200 deaths each year from SIDS. Harrington's work may save thousands upon thousands of lives, and the analysis came just in time for Mother's Day — which she told the Australian Broadcasting Corporation is the best gift she could have asked for.
"This is the gift that I feel I got for Mother's Day because the timing of this is really peculiar to me, that it's coming on Mother's Day," she said. "This gives us a focus for our future research. So there's quite a lot to be done. We need to understand the system better… We know what we have to do. It's just actually getting the funding for it."