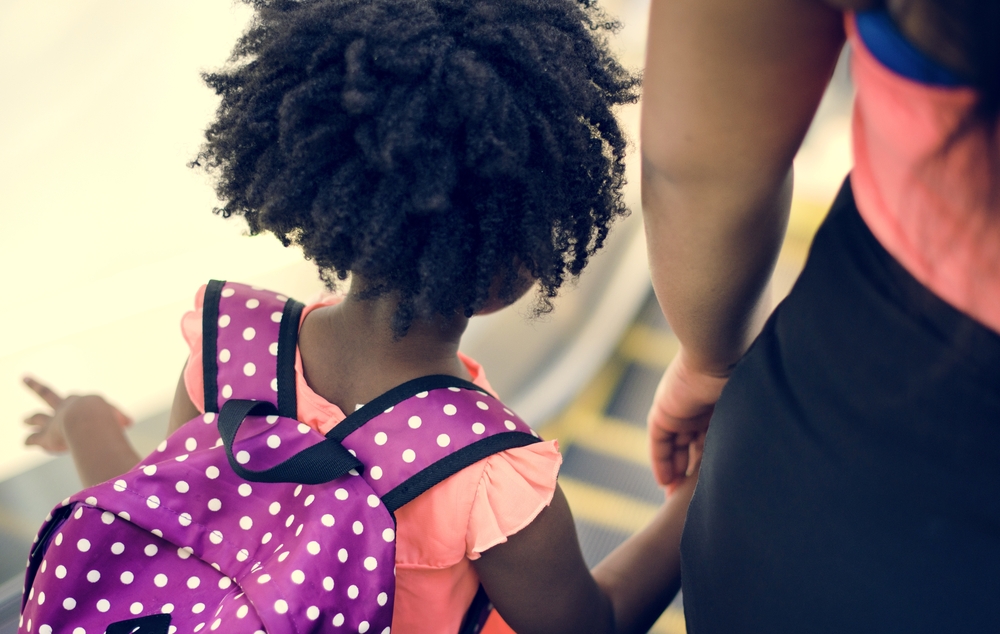 There is so much happening in this world, but it keeps moving and doesn't stop or slow down for anyone. Summer blinked, and here we are looking into the eyes of another school year. This year has so much more anticipation with the last two years being in shambles and uncertainty, and if I'm being honest, this year doesn't feel any different. It is easy to forget how challenging the end of summer is and how the start of a new school year can be a source of stress for parents and kids.
I have two daughters — one going into middle school and the other starting kindergarten. I'd be lying if I didn't say that at random times of the day, I've felt utterly wrecked at the thought that my kids are no longer babies, let alone toddlers (it doesn't help that Facebook likes to remind me of their younger years — thanks a lot ). It's a constant tug of war I experience between wanting the summer to end and school to begin because these kids have lost their minds versus I wish we had more time and a longer summer break. I'm pretty sure these are all common thoughts, but here are some ways to combat those new school year scaries for both parents and children.
Parents, feel those feelings. Angst, worry, etc. — it's all a natural response to experience heartache as your kids get older, reach new milestones, and fly on their own. There is joy in knowing you get to experience a new side of your children every year. You're not alone in these feelings.
Discuss school year expectations early. Curfew, electronics time, homework completion, social media monitoring, chores, etc. should be clearly defined before the school year begins.
Let them express anything they may be worried about. Anything you can do to minimize the mystery of it all ahead of time will help your kids. Acknowledge the scary, talk about it, "Share your calm. Don't join their chaos." and maybe give them a piece of home for them to keep in their book bag to help with those first few weeks and remind them they're not alone in their jitters.
Breathe. You're doing great, parents! Make it fun to remind your child/children what they can look forward to about school, such as time with friends or making new ones, the playground, gym class, art class, or visits to the library.
While it's uneasy to focus on the future, the new school year reminds me to keep being present in every moment that I can with my children. (Easier said than done, am I right?) Just remember: It's perfectly okay to drop your child/children off, smile enthusiastically the whole time, and then go around the corner and cry a little.
How do you combat the back-to-school scaries?