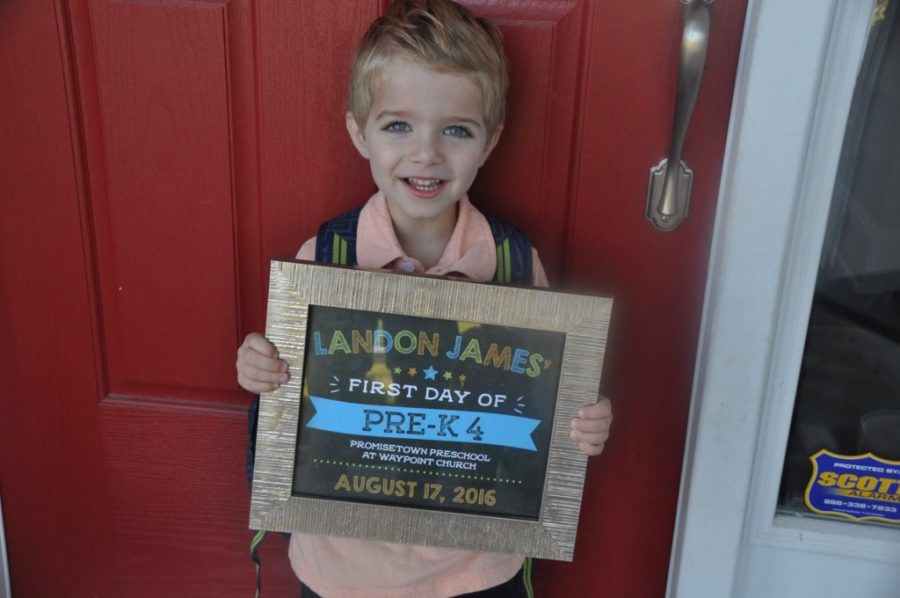 Summer birthdays, I've decided, are officially the worst. Sure, my almost 5-year old son, Landon, will still celebrate with his friends this summer with a Ninja-themed birthday party in an air-conditioned facility.  And although his actual birthday is in late July, we've officially confused his toddler brother by singing "Happy Birthday" to Landon in his classroom back in early April.
But the worst part of having a child with a summer birthday, to us, has been deciding whether or not to hold back our son or to send him forward to Kindergarten.
For several years, my husband and I had known that we would hold Landon back and have him repeat VPK. We didn't base our decision on any facts; it just felt right. He would then be the oldest in the class, it would give him a leg-up in maturity, and he also would have a better chance in excelling at sports.
And then a funny thing happened. He actually completed VPK this past spring, and I started to doubt our decision. Thoughts ran through my head like, "Landon has made some great friendships this year; should I separate them?" and "Landon was told he was ready academically and socially to proceed by his preschool staff; shouldn't I just go with a professional opinion?"
And so, I went from my soapbox of encouraging fellow moms to hold their late-summer children back to announcing publicly that we were going to send him forward.
Immediately after, mom guilt struck me hard. For countless nights, I tossed and turned and after lots of prayers, God ultimately made me realize that it was not the best choice for Landon.
I always came back to one thing — just one, simple thing that held me up from feeling like sending him to Kindergarten was the best choice for us: playing. "He is 5 years old — just let him play," I would think to myself. He has so many years to be in a strict, organized schooling system with homework and responsibility. So just let the child play.
If you are also undecided about what to do with your child whose birthday is close to the academic cutoff, please know that you are your child's best advocate. I have regretted suggesting to friends that holding your late-summer-birthday child back is always the right answer because I truly feel it depends on what you feel is best.
And so, next year as his peers from last year head off to Kindergarten in the big elementary school waving to their parents as they walk through those doors, I won't have any regrets.
For me and my family, time is flying. And if I can just slow down and get more time to play with my son for one more year, that's what I'm going to do.