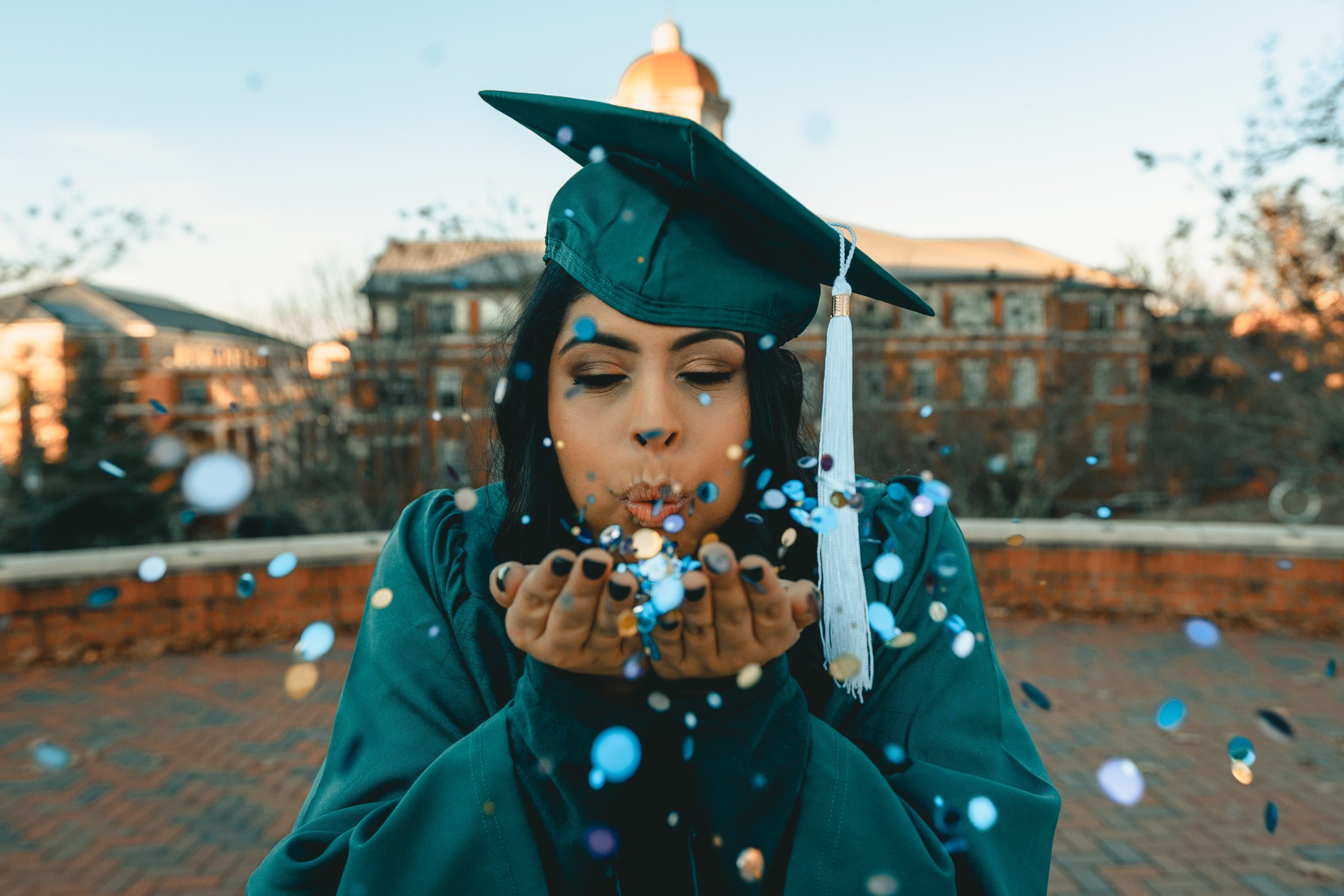 As my daughter gets ready to start her senior year of high school, I am learning real quick that the idea of sending your firstborn out into the world in less than a year is not for the faint of heart. Every moment becomes a chance to make memories. Each conversation an opportunity to impart wisdom. There is this constant awareness that one day soon, it will all be different. I won't hear her cooking late at night or her car pulling into the driveway because she will be doing those things in her new home with new people.
It's all a little surreal, so when we set off to socially distance tour a few colleges this summer, I was at least prepared to feel all the feels. What I wasn't prepared for was meeting up with my in-laws at one of the college stops and having them hand Ryan and me a copy of our own senior class picture from 1995. There we sat, the same age and exact moment of life as our daughter, and as I looked at those two kids in that picture, it hit me. There is no preparing her for what life will bring.
In that picture and on that day, Ryan and I sat on opposite ends of the bleachers. We were friends, but if asked at that moment, both of us would have guessed that our lives would go separate ways the day we graduated. Now, we have 22 years of marriage behind us and a daughter talking about colleges.
The girl in that picture had a vague understanding of what she wanted to do with her life, but that plan resulted in four changes in college majors, a complete move from one college to another, and an unexpected career that has nothing to do with the degree hanging on her wall.
She had no clue where life would take her. No inkling of the friends she would gain along the way and couldn't fathom those in her life she would lose. She could only anticipate the good times with no way to plan for the hard ones. Life felt like it was really getting started that day, and as a bright-eyed 18-year-old senior in high school, she was ready to take the world by storm.
That girl had it all figured out, and it would take years for her to realize that the idea of having life figured out is a fantasy. She would get knocked down, pick herself up, and accept that instead of figuring it all out, she simply needs to learn and grow and try to be a little bit better version of herself each day.
As I took this trip down memory lane, I was flooded with a realization that both gutted me and made me hopeful. Our daughter will go out into the world and have all of that as well. Not the exact experiences, but the interrupted plans. The moments when she wants to go left but life turns her right. The unexpected heartache and beautiful surprises she never sees coming.
Because life is beautifully unexpected and mysterious, she will do all of this with older, and hopefully wiser, versions of the two young kids sitting on opposite ends of those bleachers in that picture cheering her on from the sidelines.