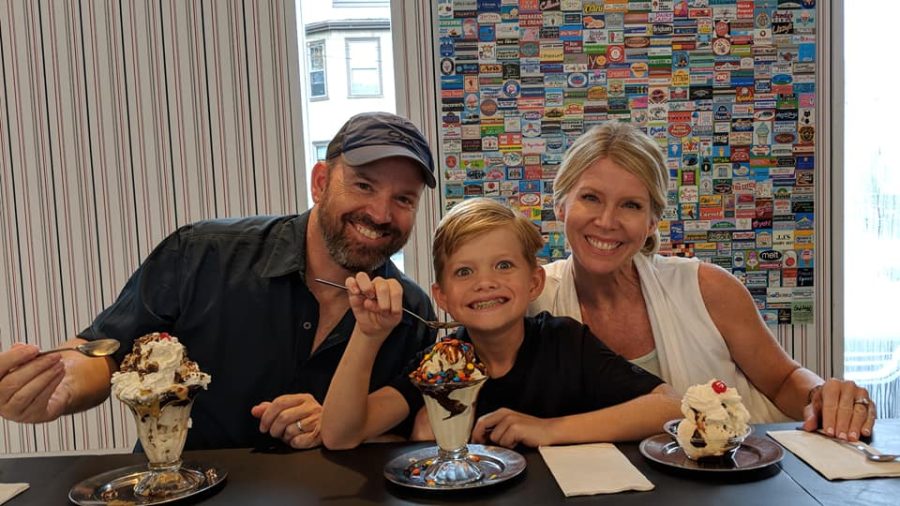 I didn't realize our son was "different" until he was in preschool. Because he was our only child, I had nothing to compare his behavior to as I wasn't an experienced mother. I rarely babysat growing up. He was considered a very active child, climbing on everything, not able to stay seated at mealtimes or in his chair at school… or anywhere. Even when we were seated in his chair, his hands were constantly touching, playing, flailing in the air. He was often moving back and forth in his seat. There was rarely a still moment for him in any setting.
It took a few whammies to the head for me to realize he was more than a "busy child," and there was an underlying issue that needed to be addressed. In preschool, he hit and bit A LOT. He had zero impulse control. I am surprised we weren't kicked out of our preschool, and I know they tried, a few times. But I was open to trying any new strategy they suggested, and we even changed his teacher mid-year to see if that helped. His daily reports came home with more negatives than positives about his behavior. I honestly can't remember any positive daily report that came home during that time.
In VPK, at age 4, he was tested for the "big school" to see if they would accept him for kindergarten. We had chosen this preschool because our goal was for him to attend their private K-12 school and wanted the transition and acceptance to be seamless. I received a declination letter in the mail regarding his acceptance to kindergarten a few weeks after his assessment. I was shocked! I requested a meeting with the director to see why, and she pulled his assessment test from the files. He had scored a 99/100 on his assessment but was declined entry because he had to be constantly redirected to his seat to complete the test. He was rejected due to behavior.
Luckily, he had a special and loving VPK teacher. She requested a meeting to share her concerns for our son, as I think she recognized I didn't fully realize how different his behavior was compared to the other students. She lovingly shared her personal story with one of her children and recommended I have him evaluated. I thank her in my prayers frequently and will always be grateful to the loving behavior she shared with us that went beyond the teacher/parent relationship.
Seeking a Diagnosis
I took him to three different specialists. They each offered similar conclusions and recommendations, but he was too young for an official diagnosis. A few syndromes were discussed, and Attention Deficit Hyperactivity Disorder (ADHD) was consistently in the conversation, though I would have to wait until he was older for a formal evaluation. I stayed up countless nights researching ADHD online, joined ADHD support groups on Facebook and bought books on ADHD. I asked each mom I knew who was open about their children with ADHD to lunch so I could hear their stories and the strategies they use to help their kids. I became a sponge, soaking up every ounce of information I could on a possible future diagnosis and treatment options. I wanted to be well informed when, not if, the time came.
We enrolled our son for kindergarten at our zoned public school. Lucky for us, it is an A+ rated school, consistently top-performing in our district, so there was no apprehension — only excitement. In kindergarten, he had a blue folder with a calendar on the front that was changed monthly. Each day of the calendar was highlighted a certain color based on his behavior for the day. A "white card" day was considered a perfect day and the graded behavior went as follows: white (best), yellow, blue, green, red (worst). Needless to stay, my son's blue folder calendar was a rainbow of fruit flavors EVERY month. I could probably count on both hands the times he had a white card day during kindergarten. And this was even with accommodations!
At the end of each nine weeks, classes hold awards ceremonies. I would attend these ceremonies filled with tremendous pride and anxiety. Our son earned all of the top academic awards every time. While I was proud of his achievements, I was also nervous during these ceremonies. All of the children were sitting nicely together on the floor like a calm, glassy lake and my son stuck out like a lone jumping fish. He was blurting out, constantly moving, standing up, touching and leaning on friends next to him. It didn't matter how many times he was redirected, he simply could not remain still.
His wonderful kindergarten teachers were more supportive than I ever could have imagined. Parent/teacher conferences were requested on both sides all year, and I cried so much during these conferences. I just wanted to help him to be successful in class, on the playground, in school, in life. We worked closely together to find strategies that our son responded to and his team of teachers became like a family. One of his teachers also confided in me that her son, who was older than ours, had similar struggles and was diagnosed with ADHD. He was taking medication for it and thriving. I asked her like I asked the other moms who agreed to lunch with me and shared their stories, what age she began medication for her son? Regardless of the age they started their children on medication, they all had the same follow-up remark, "I wish I would have started medication sooner." All of these trusted moms praised the effects medication had on their children with ADHD.
In the meantime, we changed his diet, eliminating any food triggers that are known disruptors to behavior and started him on supplements recommended by his specialist doctor. We saw improvement for sure, but not enough to help him succeed socially. It was already obvious to us, and to our son, that he was being excluded from many things by his classmates, friends, and neighbors. Kids can be mean, especially when they don't understand differences in others.
Finally Feeling Heard and Getting a Diagnosis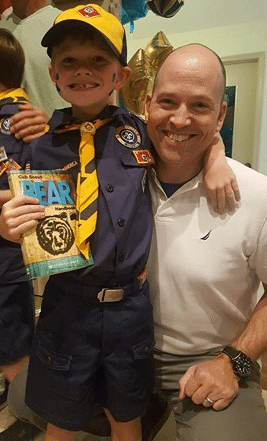 During the summer between kindergarten and first grade, he was officially evaluated and diagnosed with ADHD, and we were presented with several treatment options. We discussed at length about whether we wanted to start him on medication as part of his therapy, and whether or not at this age. All of the specialists indicated second grade is the critical grade for kids with ADHD regarding academic and social success. They also said regardless of the therapy we chose, having his treatment consistent and successful before second grade would be ideal, and medication should be considered a cornerstone to his treatment, not a last resort. We recalled our friends in similar situations, all of whom said they wished they had started medication for their ADHD kids sooner. We discussed the benefits of medication and mostly, the potential side effects. I researched more at night, slept a lot less, reached out to the support groups, etc. Then, we considered our son. What do we want his childhood experiences and memories to be? I considered my interactions with our son. I felt I was constantly saying, "no," "stop," "quit," "don't." For six years, my sentences were peppered with nos, stops, quits, don'ts. Did we want his childhood memories to be filled with this type of negativity? We were also avoiding social situations because of the way kids would treat our son because he acted differently. We wanted to avoid his feelings getting hurt by friends again and again, who at their tender age, just don't understand.
We wanted his childhood memories to be filled with successes and "YES!," "Keep going!," "Way to go!," and "Do it again!" and not failures or antagonism due to his untreated ADHD. He had already experienced some of that and he was only in kindergarten.
More research prompted questions about the long-term effects of ADHD and whether kids are treated medically or not. What would his future as a teenager potentially be? As an adult? A husband? Father? Friend? In his professional career? Could he be self-sufficient if we decided to not treat his condition medically? The research is strong about not treating diagnosed ADHD. And, there are many ways to manage ADHD, medication simply being a foundation for some of the multi-layered approaches. More discussions with professionals, reading countless books, articles and of course, Dr. Google, all indicated that if ADHD is left untreated, his future is filled with increased risks of failure in ALL aspects of life, even some I never considered.
Coming to a Decision for Treatment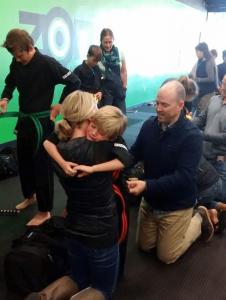 Our intense, thorough, multifaceted research performed over a few years made us feel confident in our decision to make medication a cornerstone of our son's ADHD therapy, and he started taking medicine at the beginning of first grade. We noticed an improvement immediately — significant improvement — within two hours. He was focused, he could complete a task, we didn't have to repeat ourselves 10 times, he was less irritable and emotional, he didn't fidget as much, he was still super happy and maintained his exuberant personality. We never looked back.
In addition to medication, he also receives behavioral therapy and social support groups at his school. He takes drum lessons which are proven to strengthen the parts of the brain that affect ADHD. He takes martial arts which improves focus, communication, self-esteem and impulse control, all challenges associated with ADHD. He just completed his first year as a Cub Scout, which teaches hands-on life skills, leadership and helping others. We have made medication the cornerstone of his ADHD treatment and have been thrilled with the results.
By the time this article is published, he will have finished second grade with straight As! He has had two highly successful years in school, in sports, in music, with friends, in life. We feel like our family has had two years of greater success together as well. Before we started treating his ADHD, there was some tension and negativity in our home, which is not uncommon. In retrospect, I realize it was anxiety and uncertainty about how to help our son with his challenges. Now that we have made an informed decision together on his treatment, our family is stronger. This challenge helped bring us closer together and watching our son excel and evolve socially confirms our decision regarding his ADHD treatment. Most importantly, our son feels better on his medication because he is more productive, connected with others and in control of himself. He may choose a different treatment therapy when he is old enough to do so, but as his parents, while we are in charge of making his decisions, we are 100% confident in our choice of supporting our son with ADHD.