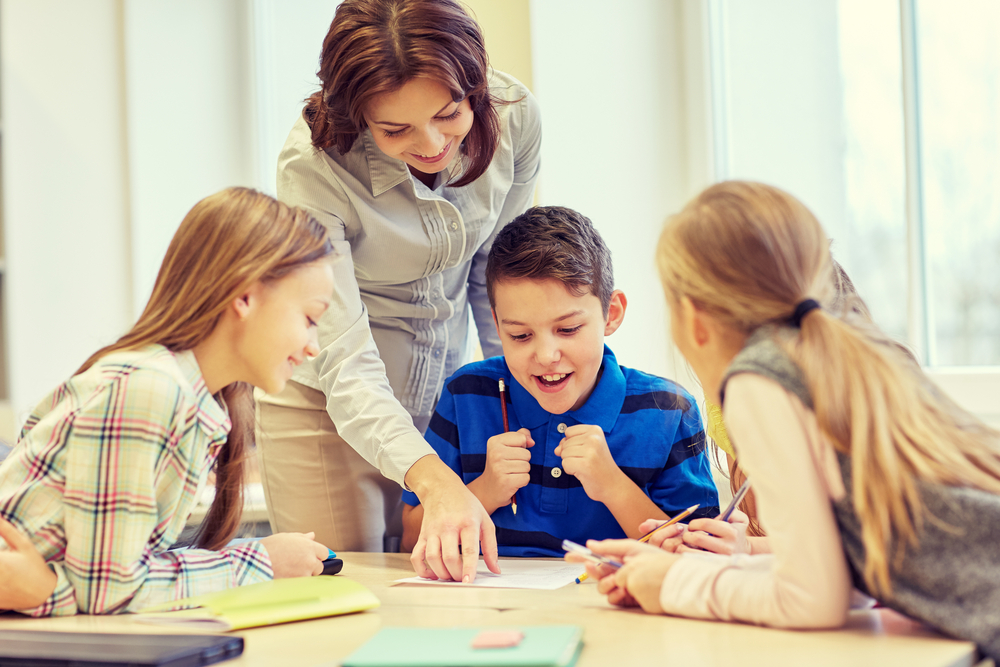 Remember the spring of 2020? When schools closed and parents across the country celebrated teachers and all the amazing things they do? Parents struggled to find a new normal and our appreciation of teachers was at an all-time high. As the pandemic has dragged on and children have returned to classrooms under different conditions and new rules, it feels as though teachers and school administrators are now feeling the weight of parents' frustration.
As we begin a new year and start the second half of yet another not-so-normal school year, here are few things (shared anonymously) that our local teachers would like parents to know.
A Typical Day At School
"There aren't enough hours in the school day. At our school, we are lucky to have four days a week with 45 minutes of resource each of those days. We also take students outside for 20 minutes a day and have lunch for 30 minutes. That leaves 2 hours and 15 minutes of instructional time with each of the two classes. During that time we have to take attendance, do 'housekeeping' type jobs (field trip permission slips, notes from parents, etc.), wash our hands often, and transition between classes. When we are teaching, we are moving at a fast pace and are on task during the whole instructional block."
"There is never enough time in the school day to accomplish everything we plan. Our first priority is kids' emotional and physical health — not academics. There is a WIDE range of abilities in every classroom. We don't have access to a printer/copier. Some days we can't leave our classrooms if we don't have resource, and we monitor our own lunch duty."
"Our days are jammed packed from the moment the children enter the classroom, to meetings during the day, to planning at night for the next day. Requesting an immediate phone call is impossible. Many of us now eat lunch with our kids, too, which means we don't get a break some days at all."
How Parents Can Support Their Teachers
"I've been doing this a LONG time, and I've ALWAYS felt supported and appreciated. We realize all parents can't volunteer their time and prefer to send in supplies — we appreciate that help just as much. Read the newsletters and/or emails because teachers put so much time into creating informative communications and get frustrated when parents ask questions that can be answered if they just read or reread what we've sent home. Also, return paperwork right away — it's time-consuming for teachers to track down multiple copies to send home."
"Teachers are people, too. We make mistakes, feel deeply, and can be destroyed by a careless comment. Before reacting in anger, take a moment to consider that we are all fighting hidden battles. Be kind."
"For me, the most important thing is that many parents want you to make allowances for them and their children but don't want to extend that same grace to teachers."
How Parents Can Best Support Their Child At School
"Listen to them read out loud and practice fluency out loud (whether addition/subtraction or multiplication/division facts.) Kids cut corners, and if something is hard for them, they won't do it or won't do it completely or well. Hold them accountable and spend live face-to-face time with them — don't multi-task. I know it's easier said than done having two children of my own and being a working mom. Parents get tired at night. Do schoolwork (reading out loud, practicing math, etc.) Saturday mornings when they are fresh and not busy."
"Teach your child independence and problem solving. Children need to be held accountable for their actions. They will then be more respectful to their peers and teachers. Fix mistakes with your child when they bring home graded papers. Have conversations with them about what their error was and ensure they know how to fix it."
"​Attendance has been a huge hurdle that we have had to overcome last year and this year. If your child must miss school, please check with the teachers, and ask for makeup work. Most teachers have a weekly newsletter or app that they use to keep parents informed. Make sure you are reading this information."
"I want them to remember that many students are behind and struggling, and they need more help, but we need parents to take some responsibility and help at home. Together as a team we can get them caught up, but alone we are not nearly as effective."
The common themes we heard from almost every teacher we spoke to were that they love your children and are deeply invested in your child's emotional and academic successes. Please remember that teachers are also parents, spouses, and friends, who have struggles and battles outside of the school walls. Choosing kindness and remembering that you are a team with the same goals will go along way to helping your child grow. Also, coffee and chocolate are always appreciated.