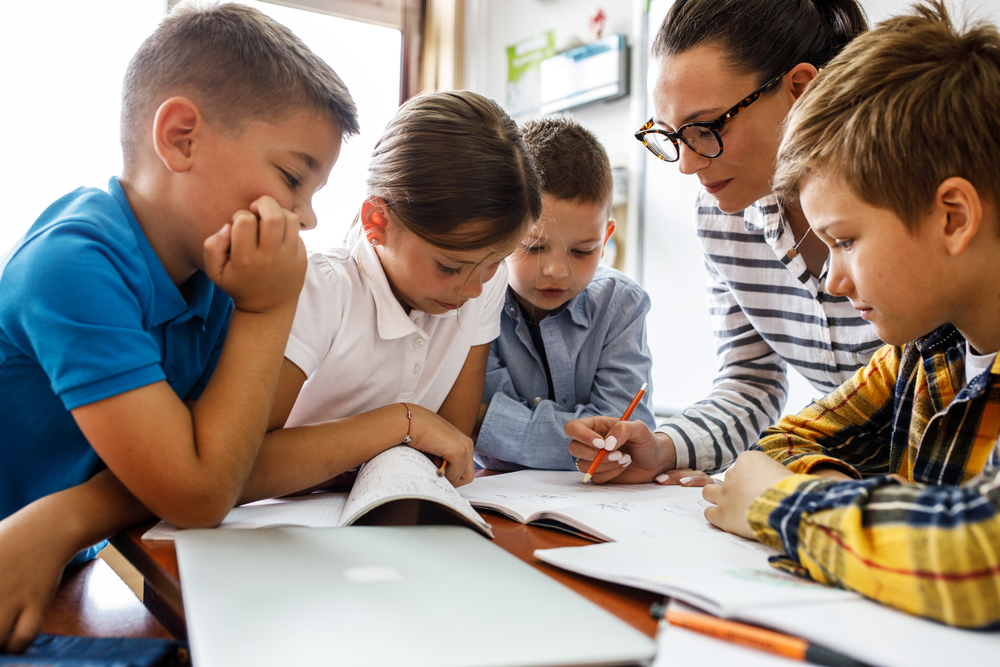 Most folks are familiar with Teacher Appreciation Week which falls in May of every year, but very few may know about World Teachers' Day — celebrated every year on October 5 to honor educators around the world who work hard to inspire and guide students every day. The theme for this year is "The Transformation of Education Begins With Teachers." We want to take this opportunity to thank all of our teachers for their hard work and dedication to our youth. 
History of World Teachers' Day
World Teachers' Day has been celebrated annually since 1994 when it was established by the United Nations Educational, Scientific and Cultural Organization (UNESCO). The day serves as an opportunity to reflect on teachers' roles in society and celebrate their contributions to education. It also provides a chance for countries to show their commitment to investing in the teaching profession.
Even though World Teachers' Day is not as well known in the United States — hardly anyone talks about it here, as we give our focus to the aforementioned Teacher Appreciation Week every spring — I wanted to shine a light on an additional opportunity to show our teachers that they are loved and appreciated.
Significance and Celebration
There are many ways to celebrate World Teachers' Day. You could show appreciation for a specific teacher by writing them a thank-you note, giving a small gift card, or letting your child make a handmade card. You can take a look at their Amazon Wish List to see if they have one or get an item or two from the supply list via Stock Our Schools. Or, you could simply take the time to reflect on the importance of teachers in our lives and in society as a whole.
A joint statement from Unesco, ILO, Unicef, and Education International said, "On World Teachers' Day, we are not only celebrating every teacher. We are calling on countries to invest in them and prioritize them in global education recovery efforts so that every learner has access to a qualified and supported teacher. Let's stand with our teachers!"
Whatever you do to celebrate World Teachers' Day, be sure to show your appreciation for the educators in your life. They play an essential role in shaping our future. Thank you, teachers! We appreciate you!