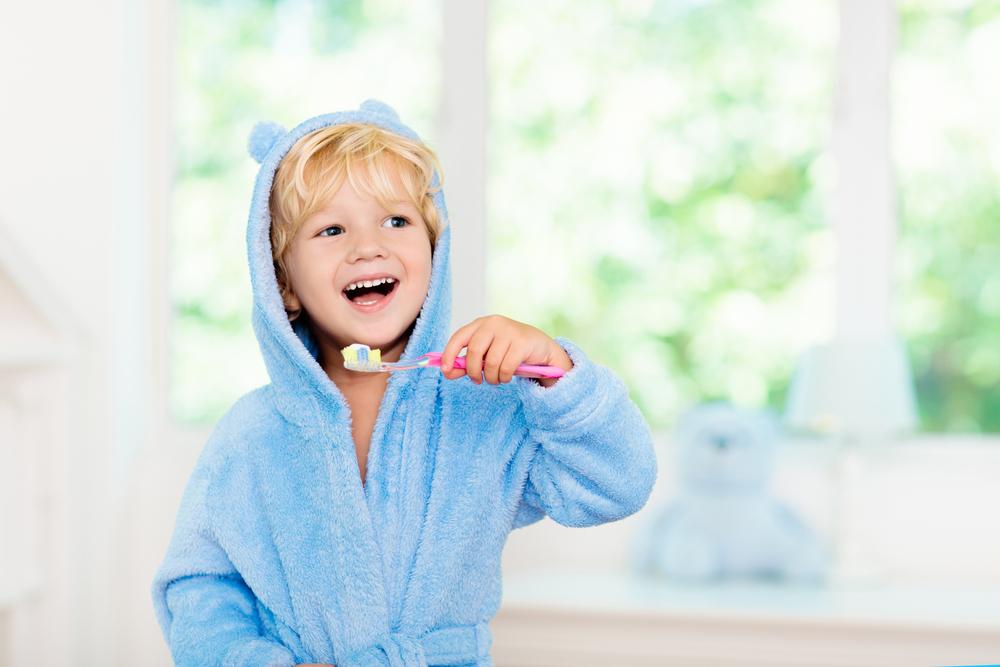 I was a little surprised when our dentist told us our 4-year-old son had four cavities in his baby teeth — two that were in between his top molars. My first thought was, "So, what? They are baby teeth and will just fall out!"
I put it off for a few months while contemplating getting it done, but also because I was terrified of the procedure itself. It's one thing for adults to get fillings, but keeping a toddler still and not freaked out by the noise and instruments is another.
I finally bit the bullet after learning that the teeth could get infected, which would be much worse — and because they were his molars, which won't be falling out anytime soon. My 11-year-old still has his molars.
When we arrived, they explained the procedure and asked if I had any questions, which I did:
How long will it take? It took a little over an hour in total. The actual filling portion was less than 30 minutes, but there are other steps involved like numbing the area, the Novocain, the gas, etc.
How does the gas work, and will it make him sick? They put a little oxygen contraption over his nose and even flavor it with scents like strawberry, watermelon, or marshmallow, which he chose. Then they tell them to smell it often so they are getting the oxygen/nitrous they need. Some kids do get nauseous from it — mine did not.
Will he be out of it and tired afterward? No, he walked out just as he walked in. They give pure oxygen through their nose after the procedure, and he was back to normal, minus the numb side of his little face.
Will he be sore after? Possibly. He did say his mouth was a little sore the next day, but that was it.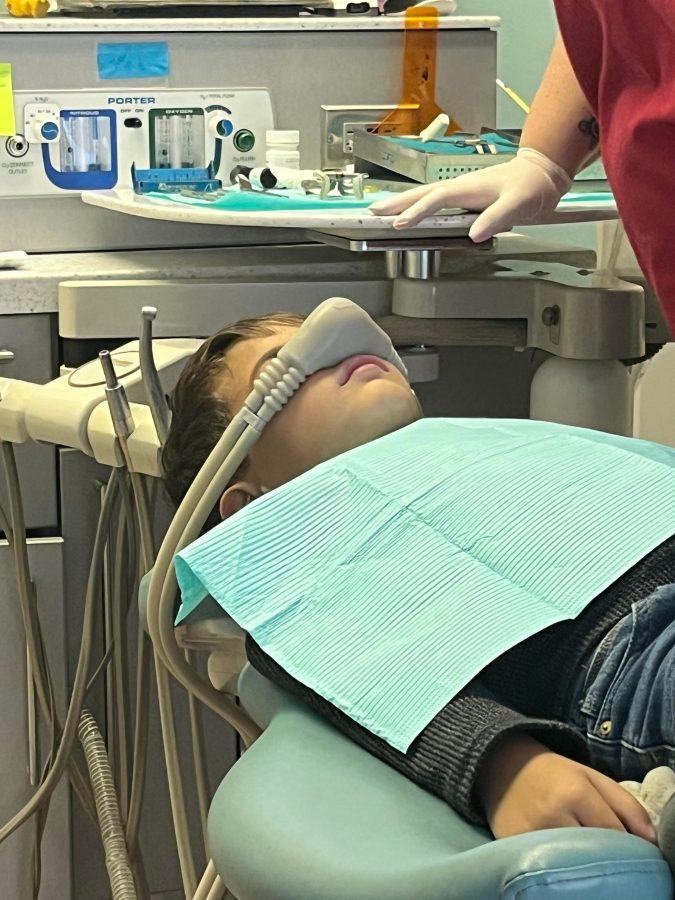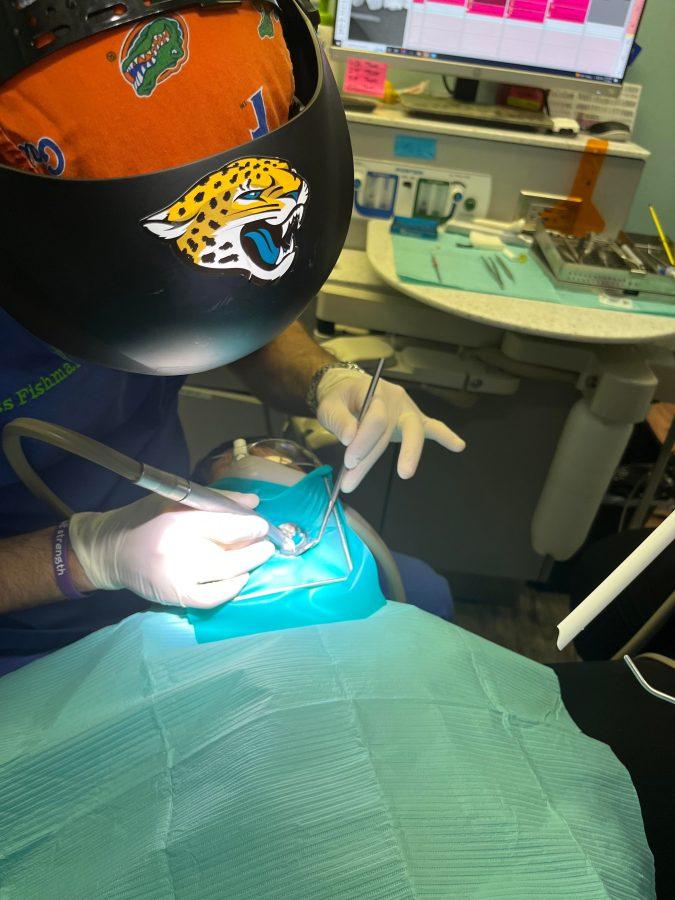 Let the procedure begin. They applied the numbing cream which he complained was hot — I'm guessing it was tingly, and he didn't know how to describe it. He started to panic a little but the nitrous started kicking in, and he calmed down. It took 10 to 15 minutes to fully numb the area. Then the Novocaine shot was administered which stayed in about 30 seconds. I thought he would freak out because of his fear of shots, but honestly, he didn't feel a thing. The TV in the ceiling definitely helps keep them distracted from what's going on.
Just as the dentist was about to begin the filling, my little one asked if he was done. You could tell he was a little uncomfortable and scared because he had tears rolling down his face, but wasn't really crying.
They use an apparatus to hold the mouth open which makes it easier to see inside the mouth, as kids can't really hold their mouths open for long periods of time — especially in this situation. My son kept using his tongue to kick it out of place so that took some finagling by the dentist, but he finally let him do his thing.
My son was getting a little anxious, so I sat down, told him he was okay, and held his hand. You could tell he was happy I was there. Some dentist offices don't let parents back during the procedure, so I'm very thankful I could be there with him.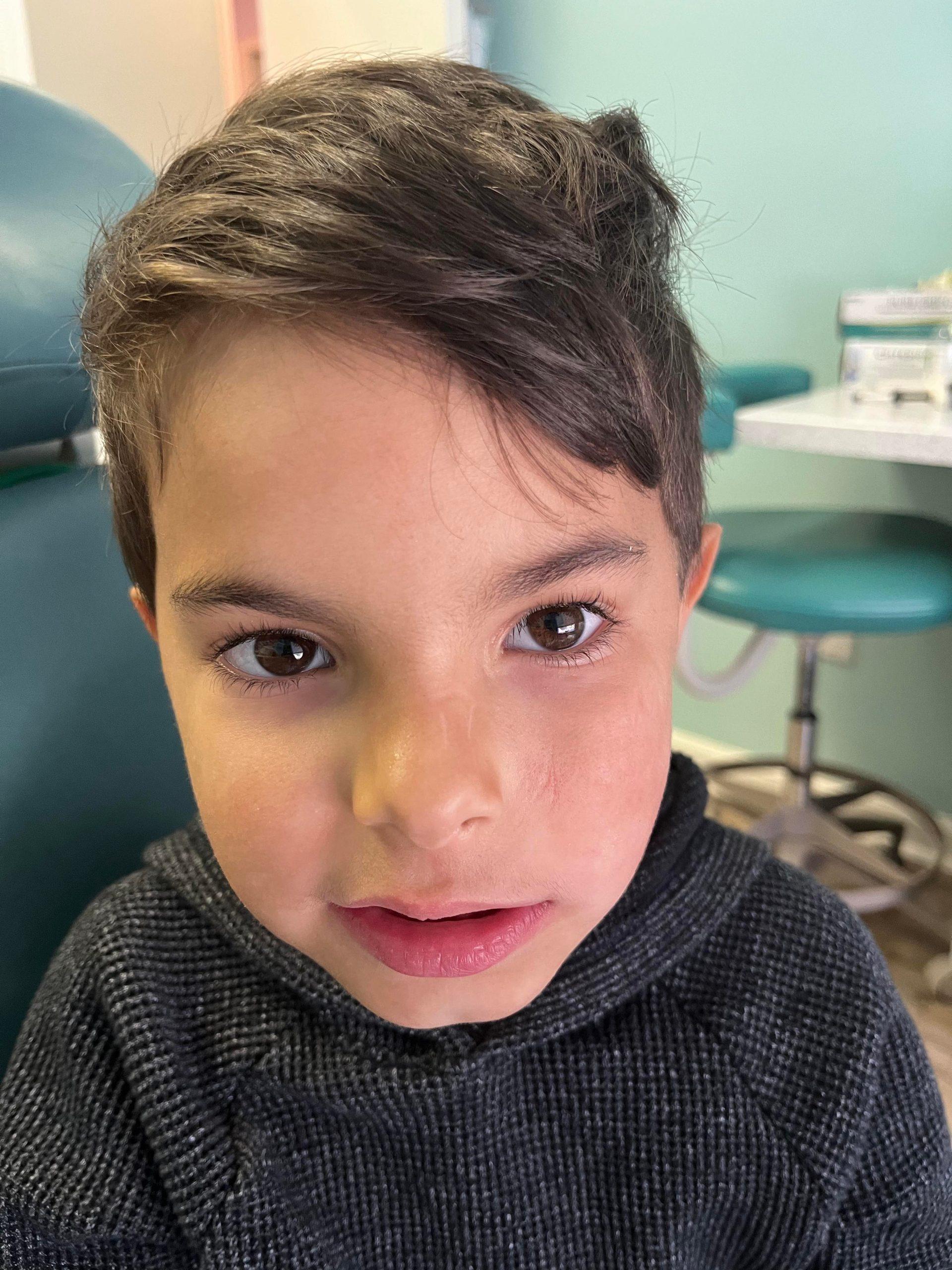 The two fillings were done in no time. They have to space them out — two at a time, so we have to do this again in a few weeks. But, it was much better than I expected. The staff at Dr. Fishman's office was so good with him and really have a lot of tricks up their sleeves to get them to calm down and cooperate.
After the last five minutes of oxygen, my little one sat up and said, "Am I done?" When I told him yes, and it was time to pick a prize from the treasure chest, his eyes lit up and he bounced off the chair with the same energy as when he walked in the door.
Two down… two to go!